We all love Before and After shots~
Here are some good ones of my project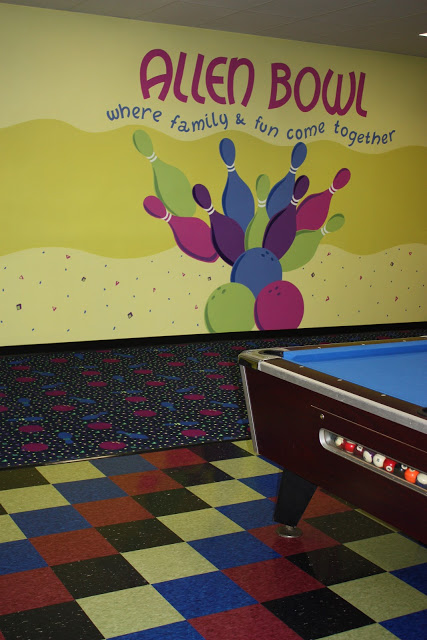 BEFORE:
The public space was over run by patrons who didn't care if
they damaged the game room or had no problem instigating fights
that warranted the police on a regular basis! The ceiling was tainted by
years of smoking and I can't even describe the smell!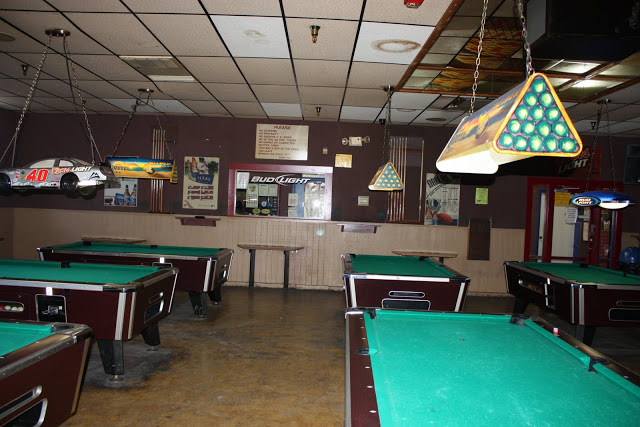 AFTER:
A family focused atmosphere for birthday parties and group events.
Walls came down, the floor and ceiling were replaced, pool tables recovered,
the disco inset on the ceiling was removed, lighting changed,
and talk about a paint overhaul!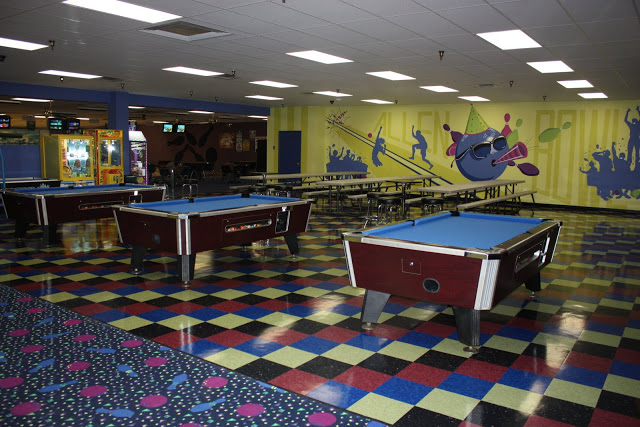 beginning inspiration was the existing carpet shown above.
Here's another angle-
BEFORE: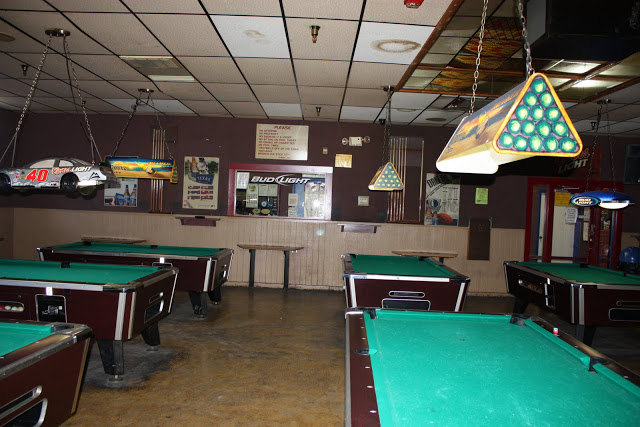 This entire wall was removed and now here is the view!
AFTER: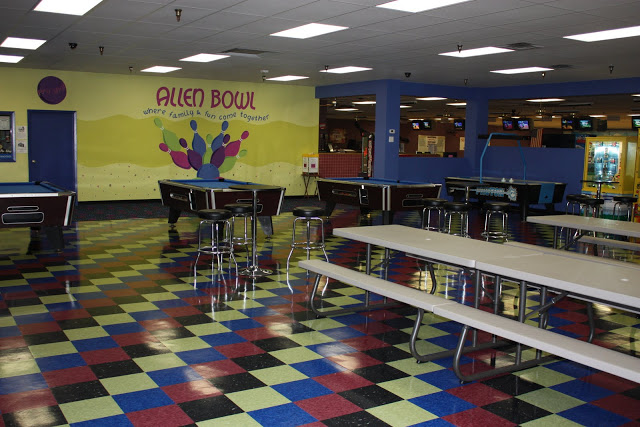 BEFORE:
Dark and Dreary
AFTER:
Fun and Festive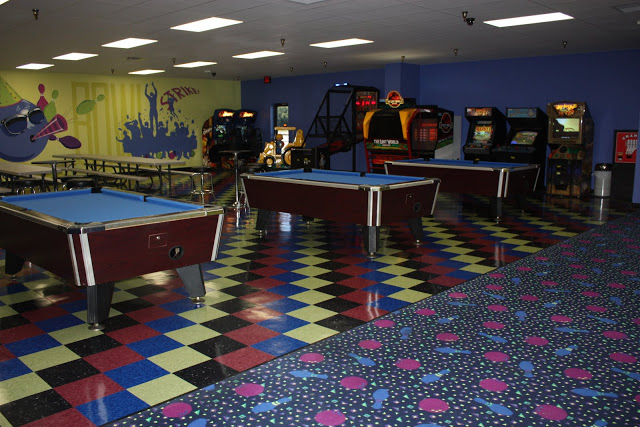 Thank you to my skilled contractor and uber talented muralist!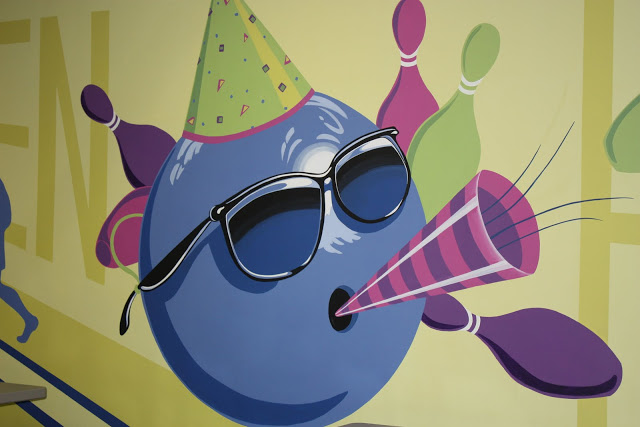 Swing into Allen Bowling center, buy a few rounds
and see the difference!
Until next time,