A blast from the past!! From time to time we like to feature client projects, and sometimes we like to bring some out of the vault!! Here's an oldie but a goodie. Client project features – we love to showcase our latest and greatest to give you a sneak peek at what we are working on.
We conquered what we like to refer to as an "earthy" design with clean, modern lines. 
Check out a tiny bit of the design below and stay tuned for the full reveal once we get pictures back from the photographer!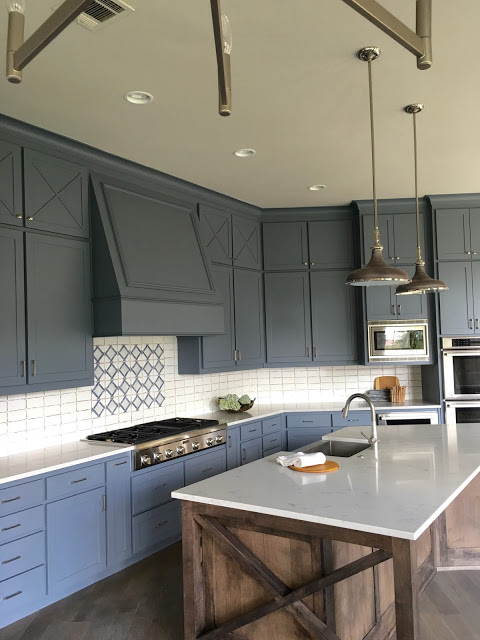 The Gray blue cabinets paired with the natural wood "X" detail island creates such a marriage between modern and organic that we love and want to create more and more
Below are a few of the pages from our design presentation:
Inspiration for the kitchen featured above: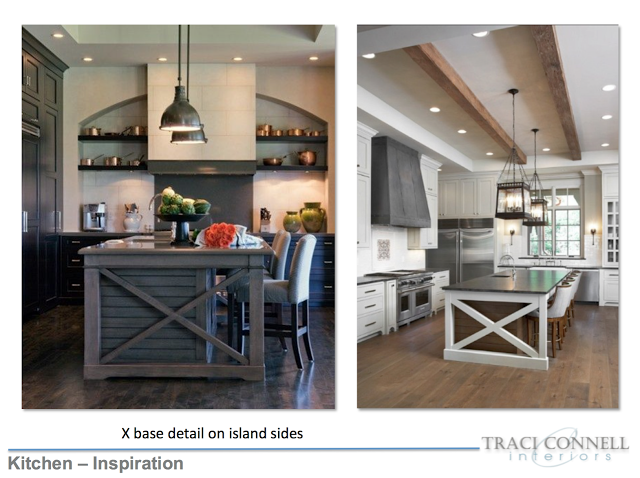 Line drawings dictating where our carefully hand picked finishes will live.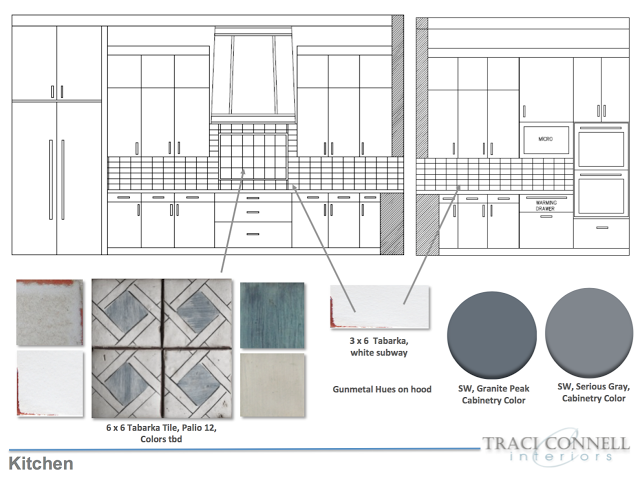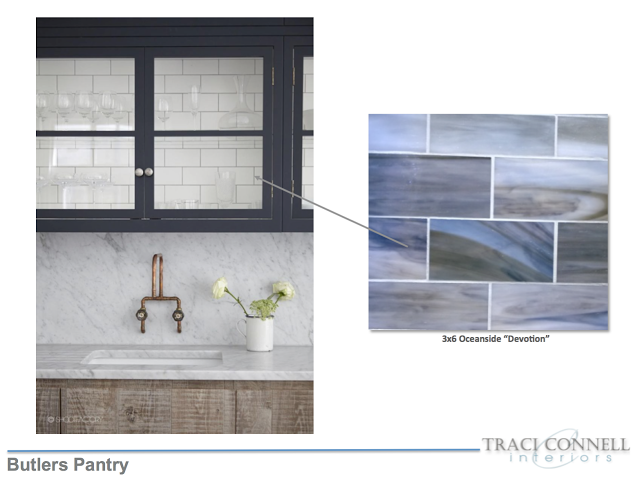 Like we said, stay tuned for more of this wonderful home …
we leave you with the front elevation to this masterpiece:

We received this excited email from the happy couple that purchased the home:
"We just purchased the Ledgestone house! While there is no doubt that Ron builds beautiful homes, I have to tell you that the design decisions are what convinced us this is the one for us. After seeing a number of homes featuring 'earthy' colors, it was so wonderful to walk in and see all the greys and blues, the clean design, (and those incredible fixtures)."