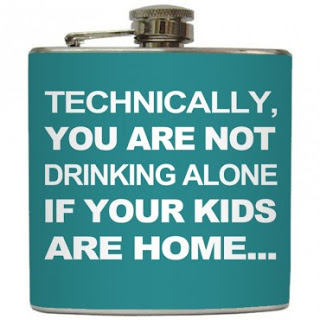 This flask caught my eye.. why, I am not sure:)
But…
#1. If you are looking for a last minute gift idea
or…
#2. If you refer back to this motto daily and
are into recycling… read on!
What are you doing with all those empty wine bottles and corks?
Why not put them to use as great Christmas decor??
They can make an elegant centerpiece,
or a fun ornament! Check out these ideas.
Paint your wine bottles! Spray paint works great for this type of craft.
Make sure and read on it, to ensure it will adhere to glass, and have fun!
Fill the bottles with glitter sprigs and set on top of a mirror for
extra reflection on your dining room table.
Looking for an interesting mantel piece?
Try this
Wine Bottle Light
(and be extra careful!)
for a unique conversation starter.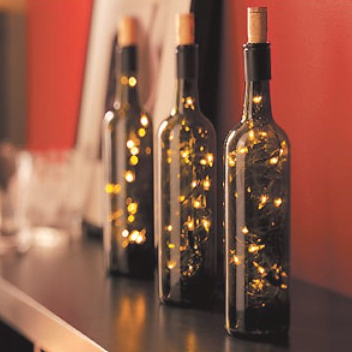 I recently saw this Wine Bottle Christmas Tree and had to share it with you!!
Using an iron frame and upside down tilted wine bottles, this large tree was created.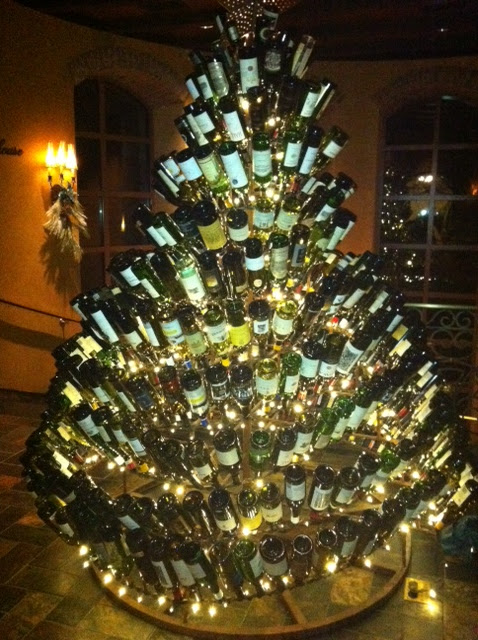 Here is a close-up of the construction.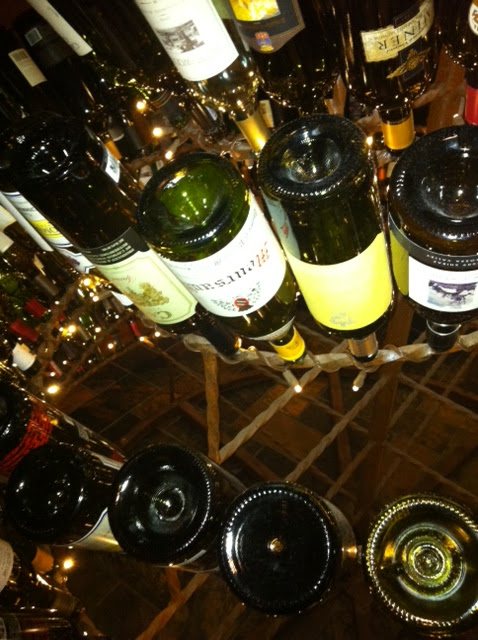 An easy, natural look using wine bottles: wrap each bottle in yarn
(in whatever colors you prefer) and mix & match sizes of bottles for added interest.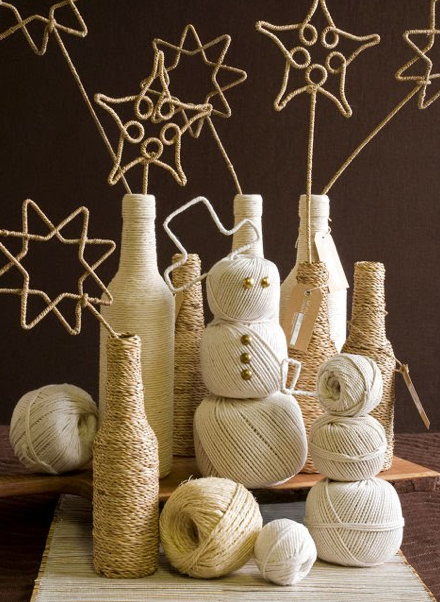 Looking for a dining table light display?? This is perfect.
Use tall candles to fit inside the neck of the bottle at varying heights
for an eye popper of a table decoration!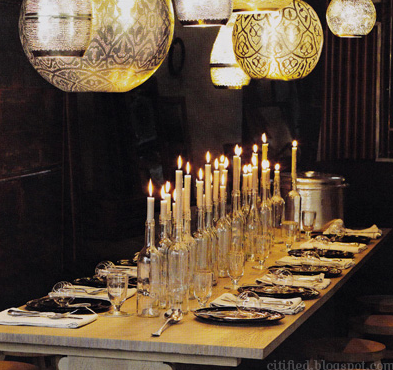 Feeling crafty and have extra corks? Make an ornament!
Simply use hot glue, and pipe cleaners to form this little Rudolph.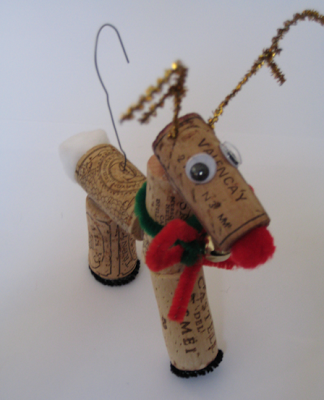 Here are a few wine cork wreath ideas that are fabulous.
This more "jumbled" look was made by tedious work of hot glueing each piece
in the location YOU want it and then attaching to a wire wreath frame.
This more clean appearance is using corks and 2 different color berries
glued every other one and topped with a small bow.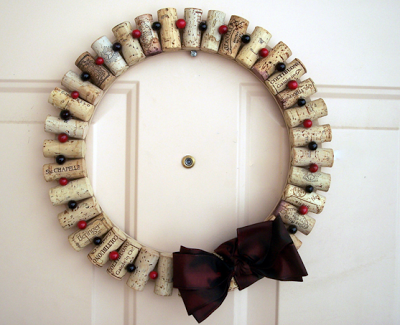 Snow "cork" men! Paint those corks and use cotton balls or wooden circles
(found at any craft store) for the heads. Top him off with a spool of thread for the hat!
And last but not least, an easy use for your extra corks…a Christmas tree!
Again, this takes a bit of hot glue and a lot of patience, for an excellent result!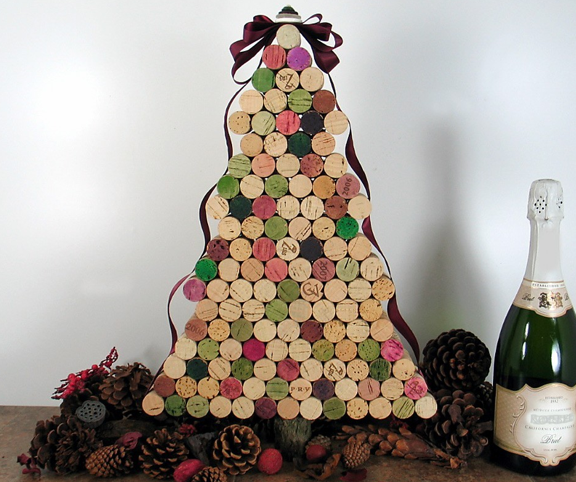 If you have any wine bottle or cork decoration ideas we'd love to hear from you,
leave a comment with YOUR creation! Enjoy!
Until next time,