You guys know, we are ALL about the calm and relaxing bathroom retreats. But, what's good design without a little humor mixed in every now and then? Tile can be downright entertaining … if you allow it to be!
Shapes and More –
The beauty of tile is that it comes in a variety of shapes and sizes. Perfect for shaping and creating any type of mural you can think up.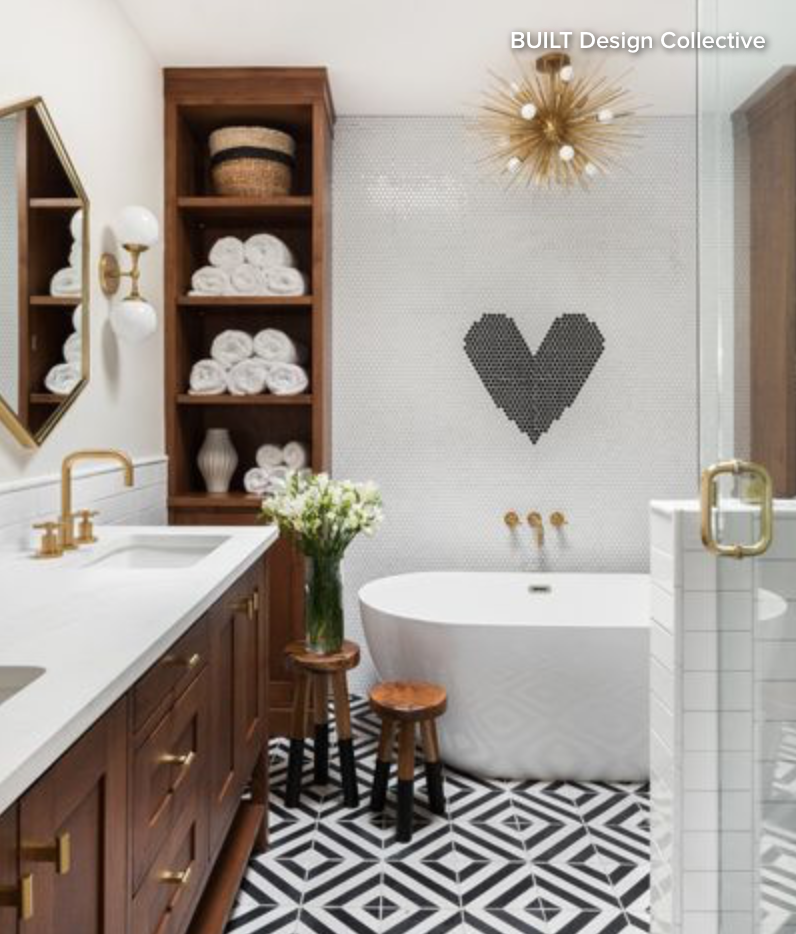 link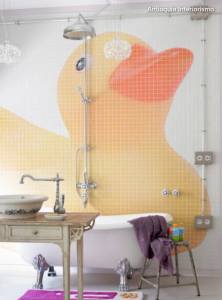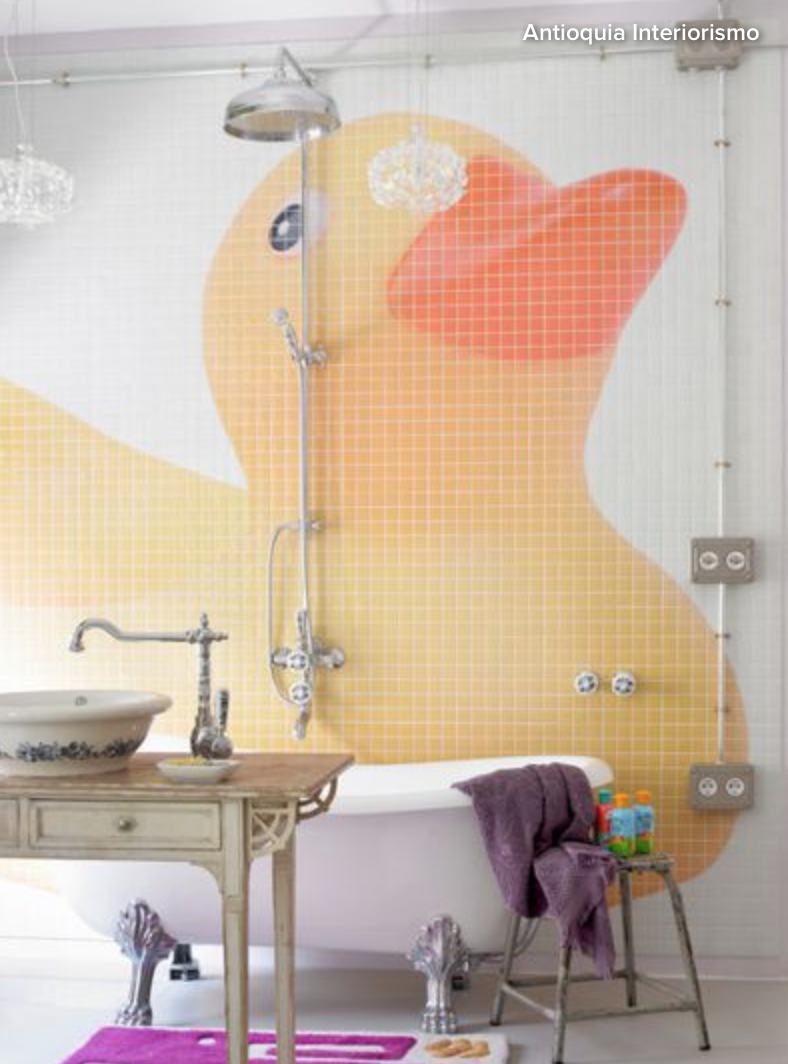 link
Send a message –
Nothin' like a little encouragement in the shower. Who said tile couldn't talk!?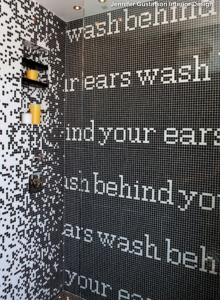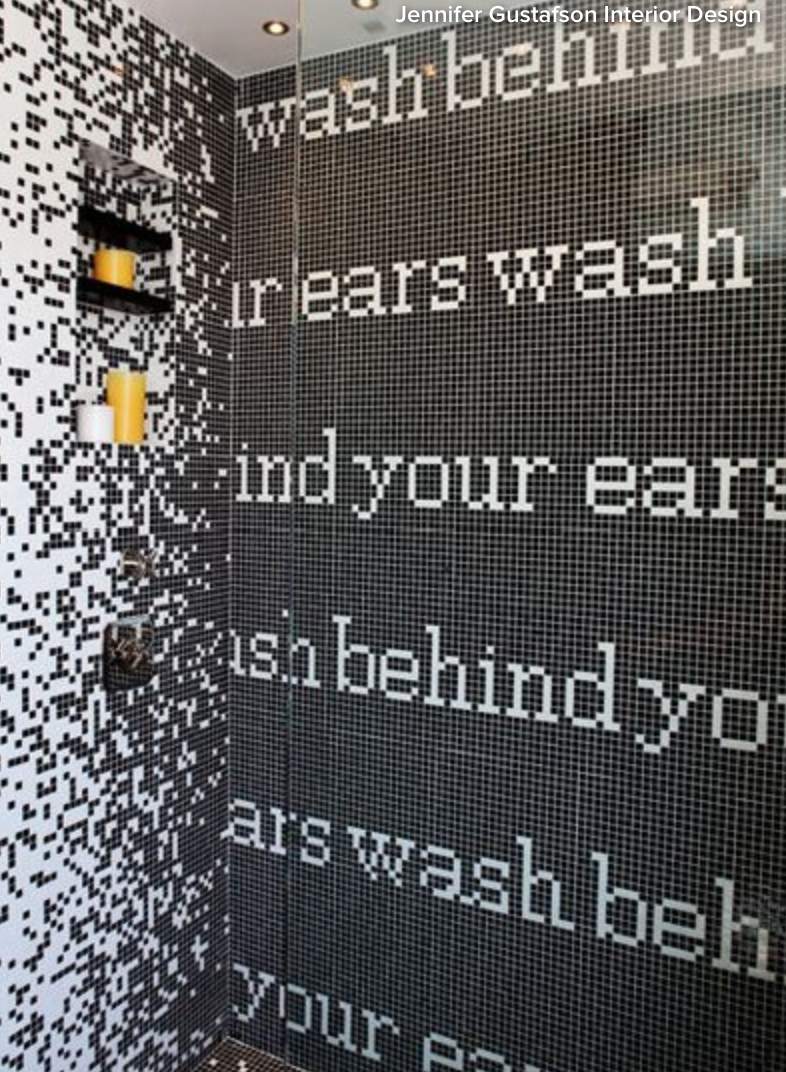 link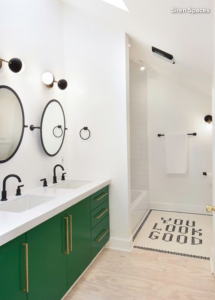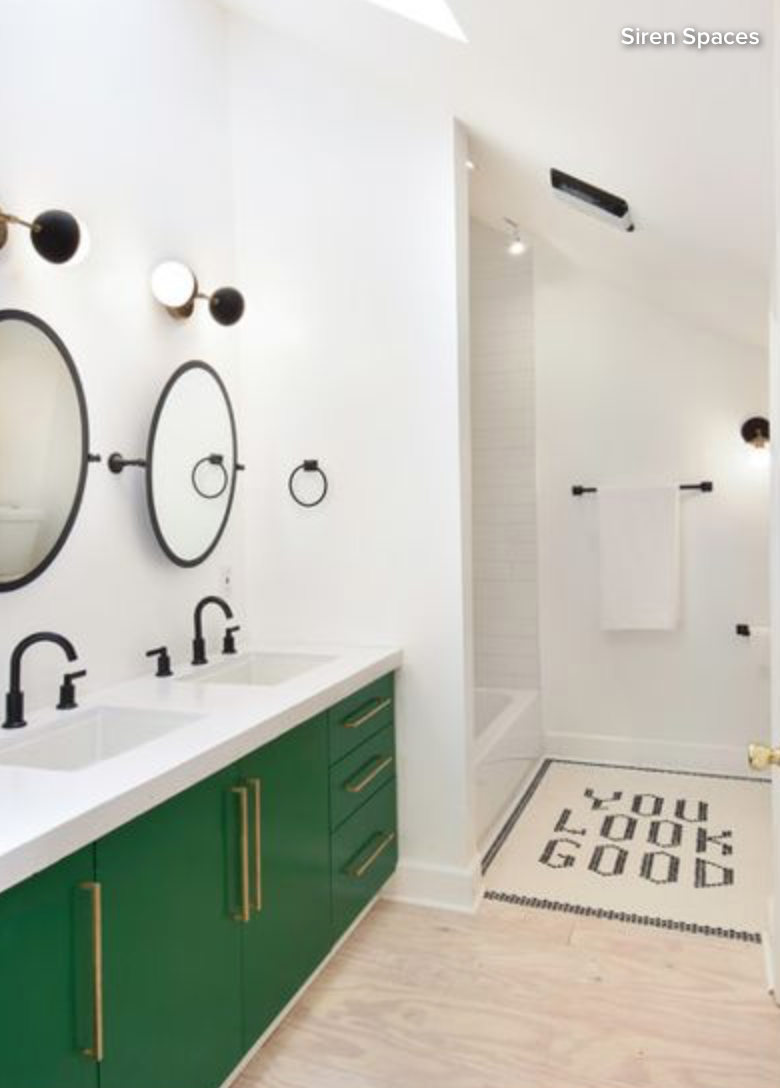 link
Put those thinking caps on and entrust your best bathroom space to TCI! We will make it speak!