Kitchens may be one of our favorite spaces to design … because, well the options ARE ENDLESS. But one thing is always hard to incorporate into a kitchen. Warmth, texture through fabric and softness. Since a kitchen is mainly a combo of building materials, we try our hardest to add fabric in where we can. One of those places is … a runner. Read on to find out how to add warmth to your kitchen through rugs!
Rugs add warmth and softness:
Whether you have hardwoods or tile or stone…your floors may be hard and cold. Beautiful nonetheless. But a soft rug underneath will break it up with some textures.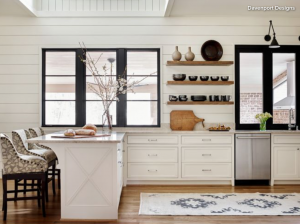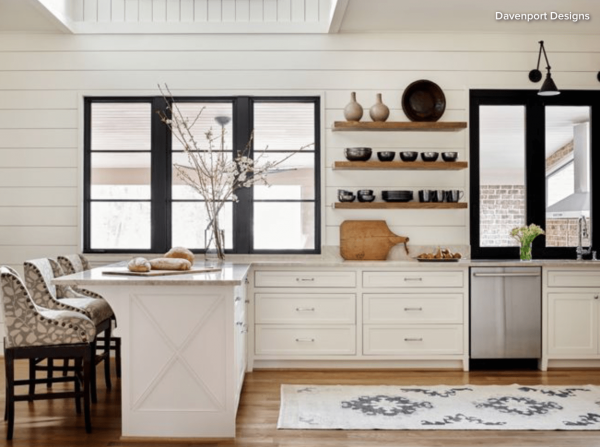 link
Add some color!
In an area that might be neutrals and monochrome. Bring a pop of color in that is easily changeable.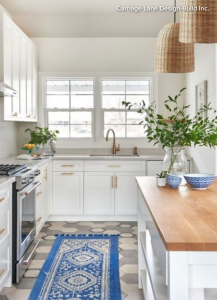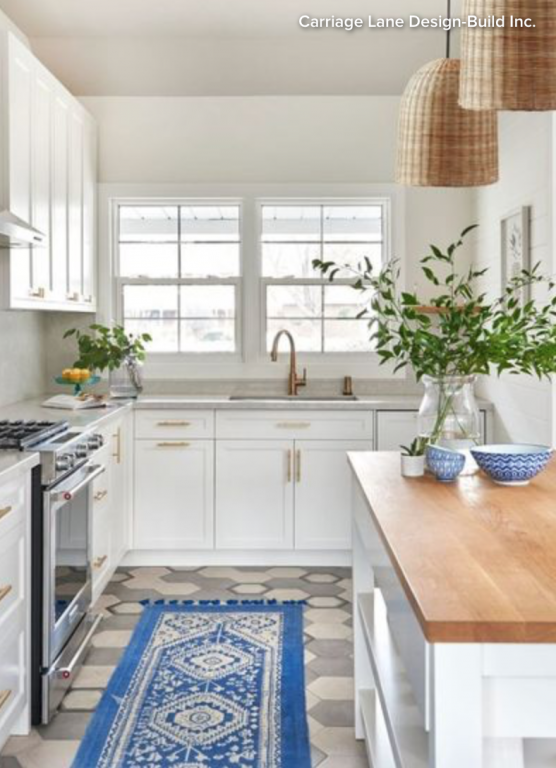 link
Add some personality!!
When you coordinate your accessories with a pop of floor color everything comes together to create YOUR kitchen with YOUR personality!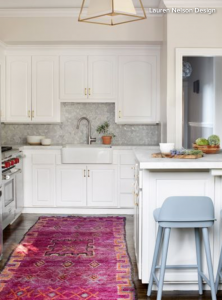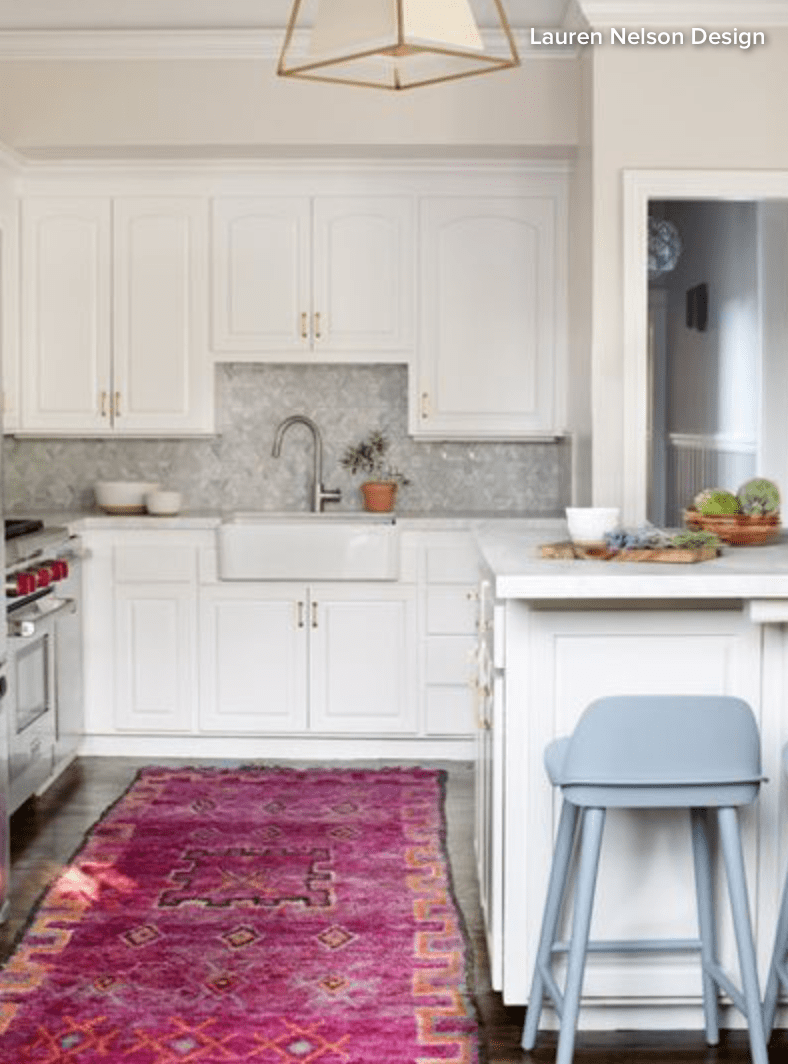 link
Look for a flat dense weave:
Where a lot of spills are possible, its best to go with something easily cleanable!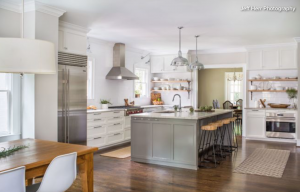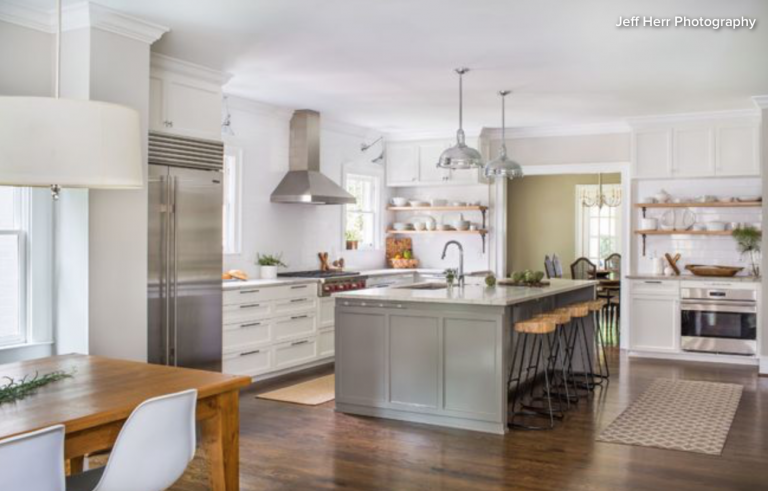 link
Synthetic fibers. Polyester, nylon and other synthetic fibers have some advantages and some disadvantages.
Polyester resists water well, making it a great choice for a short rug near the sink. However, polyester absorbs oils, meaning you'll want to keep a polyester rug a good distance from a bubbling pot of spaghetti sauce.
Nylon doesn't have as much trouble with oil as polyester does, but it has a bit of a tendency to fade in the sun. A nylon rug can work well tucked behind an island, where direct sunlight won't hit it. Or you can embrace the fact that the color will change over time (more on that in a bit). (source)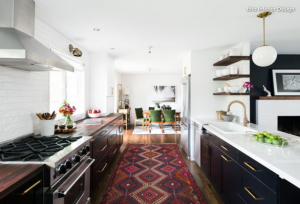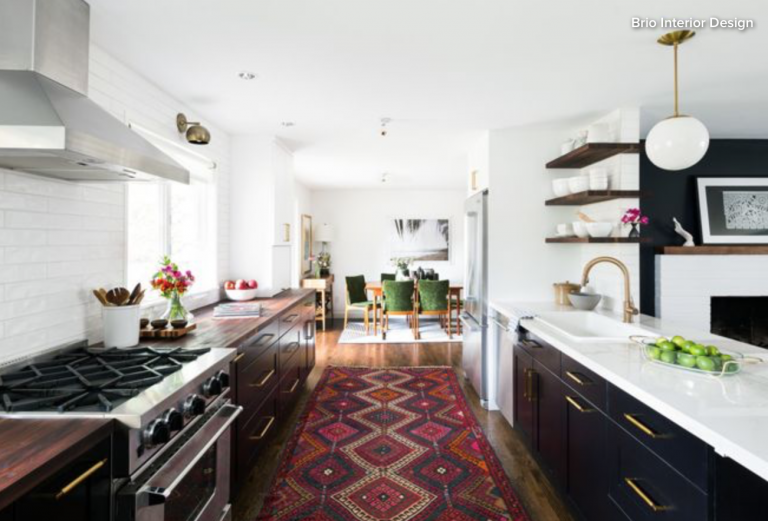 link
Ready to go out and get you that perfect runner??