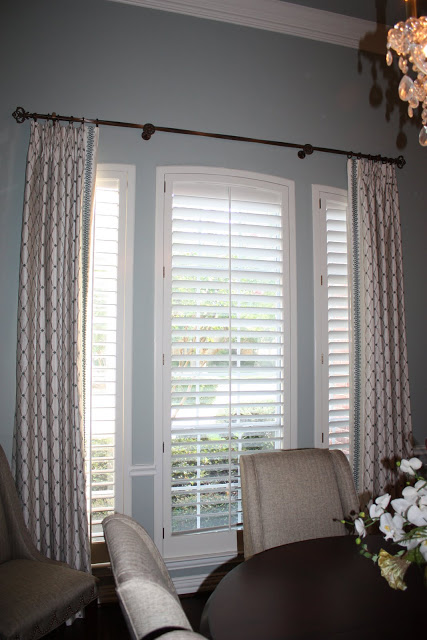 March 5th was when I saw this fabric for the first time and created my very
first blog post
. If you remember, I knew it was
the one
, not for a client… but for me!
I left both
Greenhouse
fabrics on the chair for contemplation for a month and
finally pulled the trigger 6 weeks ago….
and they turned out perfectly!
Check out the beautiful detail-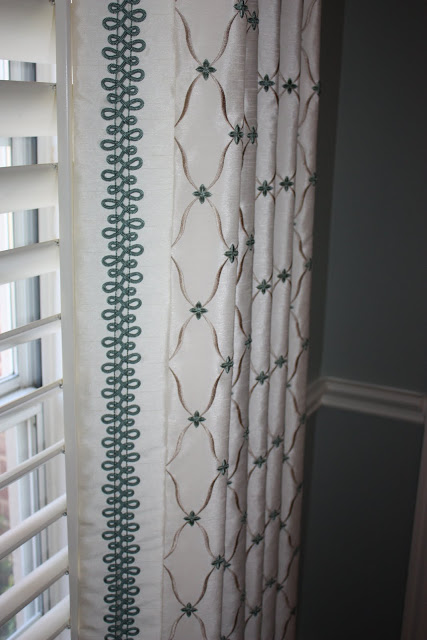 Yes, it costs a little extra to add details, but look at the WOW! factor on this panel edge!
The braid is from
Kasmir
and is a showstopper!
I didn't stop there and continued to the top of the stairs…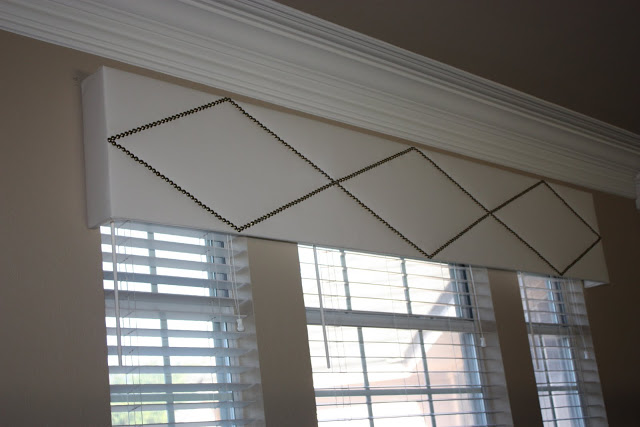 I have been dying to put this cornice board design in a client's home, but no bites yet…
(my phone will start ringing off the hook after this post!)
Easy peasy… you can even do it yourself with a cornice board kit,
faux crocodile leather and nailhead trim.
While I don't like to "theme" my rooms, there are some commonalities in the foyer
which actually provides continuity. Not only do the colors flow from the dining
to the living room to the foyer, but my current "thing" for nailhead appears quite often!
First on the cornice board-
Second on the bench-
Third on the dining room chairs-
Fourth on the living room sofa-
Fourth on the artwork-
(I even have nailhead in my kitchen backsplash!)
Here is the current pic of my foyer with new custom artwork from
La Montage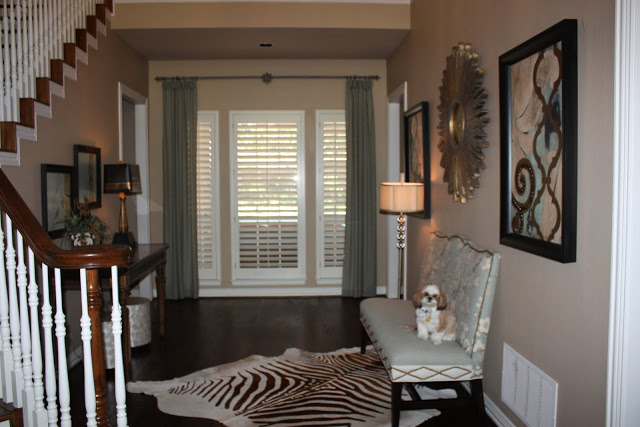 Ozzy matches the bench, so he got to stay:)
Close ups: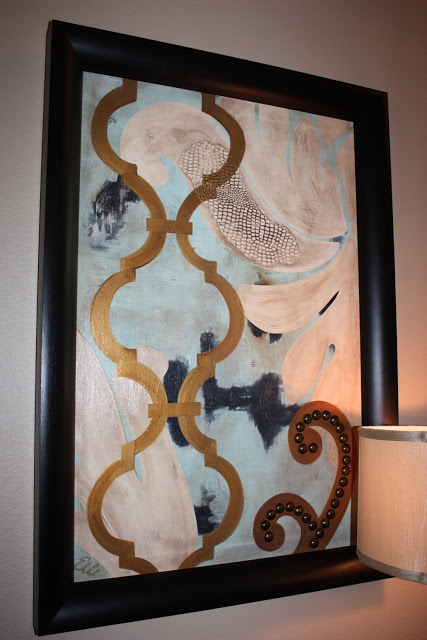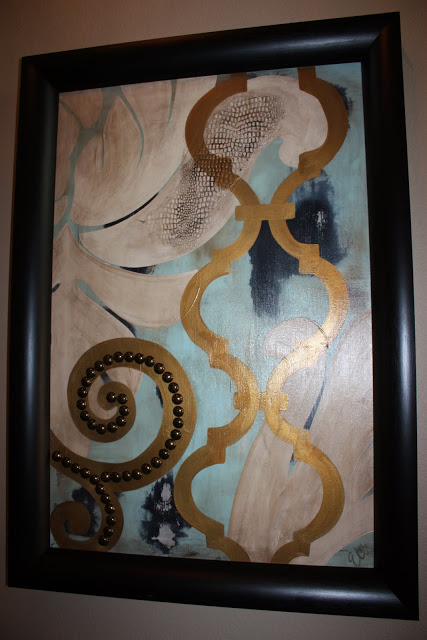 So for now, foyer is officially finished and you will see the other two rooms soon!
How did I do???
Until next time,
Traci
*images via Moi