We love marble. And many of our clients do as well! The one thing they don't love, or are apprehensive about is the staining and care that comes with marble.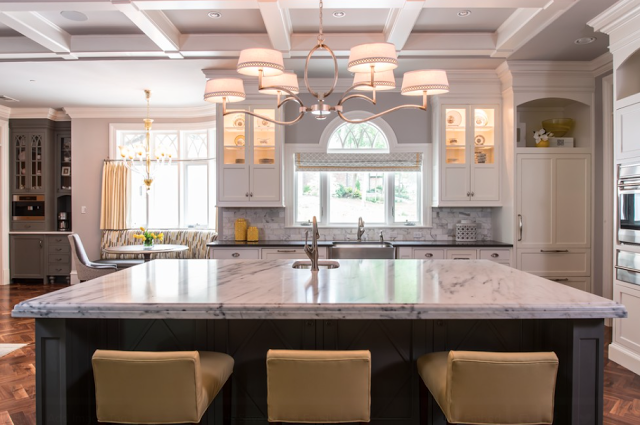 Recently Houzz ran a series about
how to clean marble.
We took away several important tips and wanted to share them with you!
Luckily, according to marble experts, where there's a will, there's a way, and caring for the classic beauty of a marble surface may be easier than you think.
Here's how to clean marble countertops.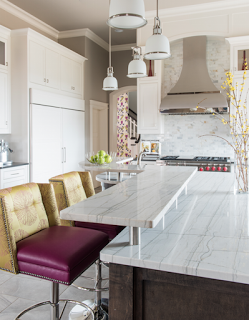 Etching on a marble surface happens when something like lemon juice, alcohol or tomato sauce is splashed, dripped or spilled onto it. If it is not wiped up right away, the acid reacts and eats away at the calcium carbonate in the stone, creating permanent markings that look like dull, slightly darker spots or rings on the marble.
Sealer is a great option!
To reduce stains and etching, experts recommends applying a spray sealant at least once a month. "Sealers are like buying time," they say. "What it is doing is sealing the top of the marble so things won't penetrate quickly.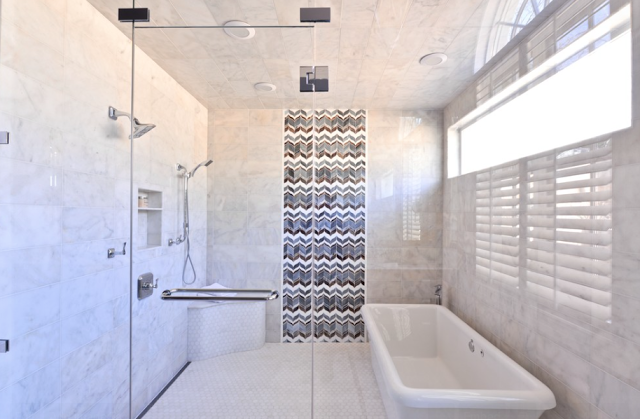 How to Get the Stains Out!
Oil-based stains (grease, cooking oil, cosmetics): Clean gently with a soft liquid cleanser, household detergent, ammonia or mineral spirits.
Organic stains (coffee, tea, fruit, food): Clean with a mixture of 12 percent hydrogen peroxide and a few drops of ammonia.
Water spots and rings: Buff with dry #0000 steel wool.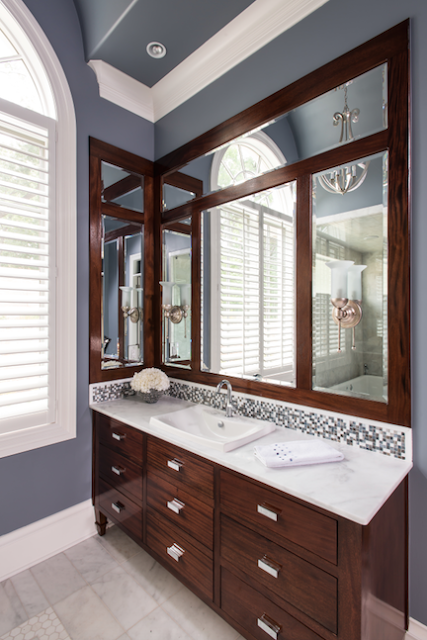 Acidic substances like milk, fruit, juice and alcohol will sometimes cause both etching and staining — a double whammy.
If you are successful in removing the stain and want to attack the etching, the MIA suggests wetting the surface with water and sprinkling on marble polishing powder. Rub the powder into the stone with a damp cloth or use a buffing pad with a low-speed power drill or polisher. Continue buffing until the etch mark disappears and the marble surface shines. Honing may be required for deep etching.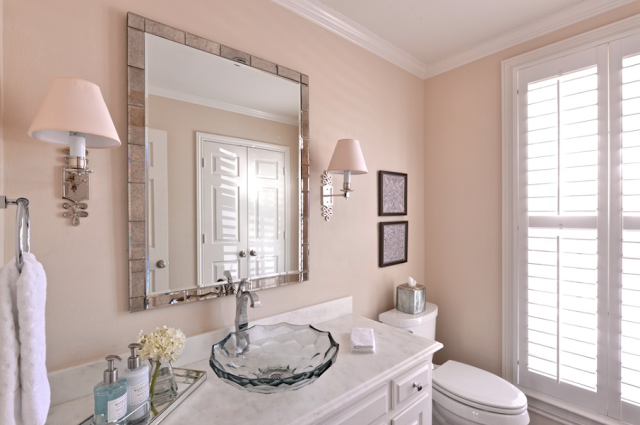 One Last Tip
If you like to entertain and often use your marble countertop for food service during parties, experts suggests having a special pad made to protect the marble. "There are companies out there who make furniture pads for tables," they say. "If you're going to serve wine but may not be there to clean it up in case of a spill, you might want to have a pad made for special occasions."
Live it up, embrace the beauty and enjoy your marble!