We have a beautiful, fun,
DIY nursery to share
with you guys today! And best of all … it's another nursery for
a new baby coming
to our designer, Courtney in September. You might remember her
son's nursery here!
This modern aztec nursery is a perfect place for a sweet little girl to call her own. With a modern, aztec feel to the space and the addition of bright colors in an otherwise black and white space, we love bringing the unexpected into her room through color, texture and meaningful items.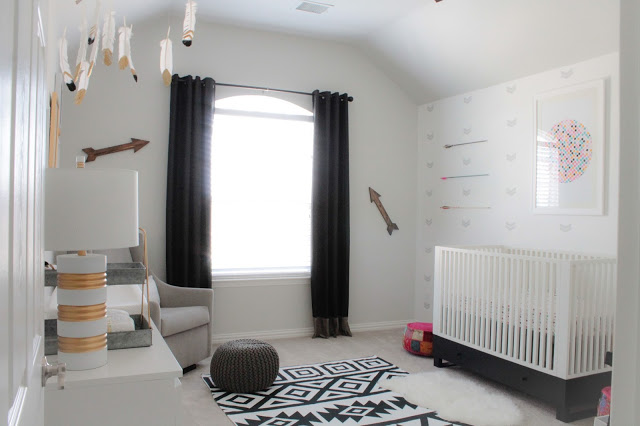 The vintage painted arrows from
GallivantingGirls
Etsy shop are mounted to the
crib wall provide interest and curiosity.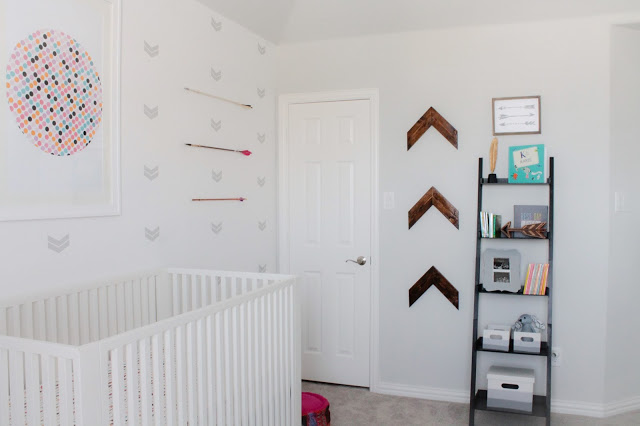 The arrow inspired colorful crib sheet began the design of this space. With black and white being the base color scheme, we popped colors of pink, gold and turquoise through the crib sheet color scheme around the room.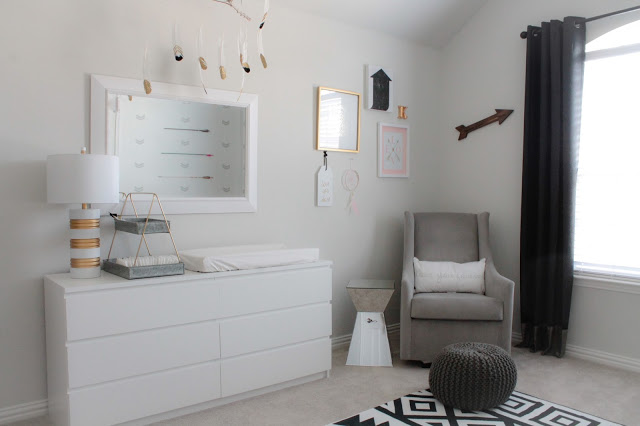 Our
favorite collage of special items and phrases graces
the wall above the
West Elm
glider for a constant reminder of verses and words of happiness. A homemade dreamcatcher from
WhiteFarm MD
Etsy Shop is one of these special items.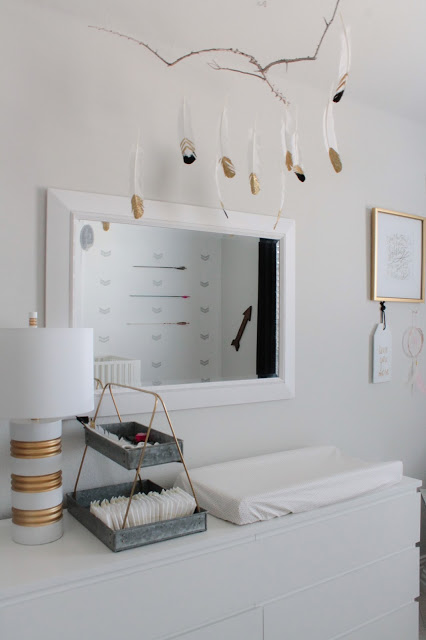 A homemade feather mobile made by Courtney hangs above the changing table, bringing joy to the baby girl's eyes every time she gazes up at it.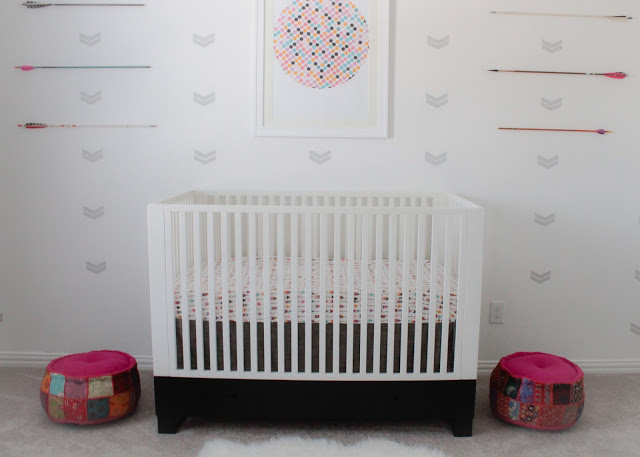 A
white painted accent wall
with gray arrow decals from
TheLovelyWall
Etsy shop is the showstopper in the room behind the crib.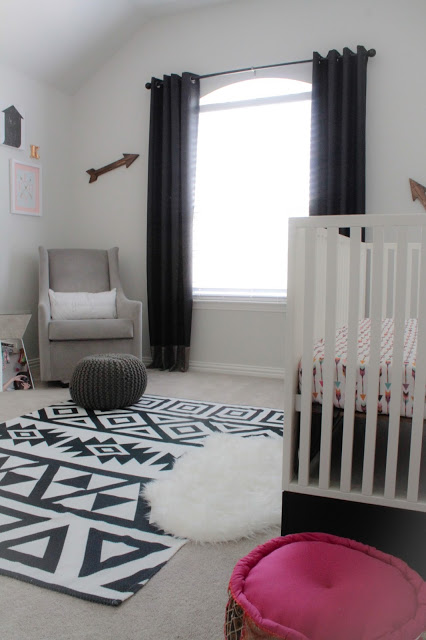 The bold black and white aztec rug from
Society 6
grounds the room for a base of black and white color scheme. We mixed in some wood tones with hand stained arrows from
CustomWoodDesign75
Etsy shop.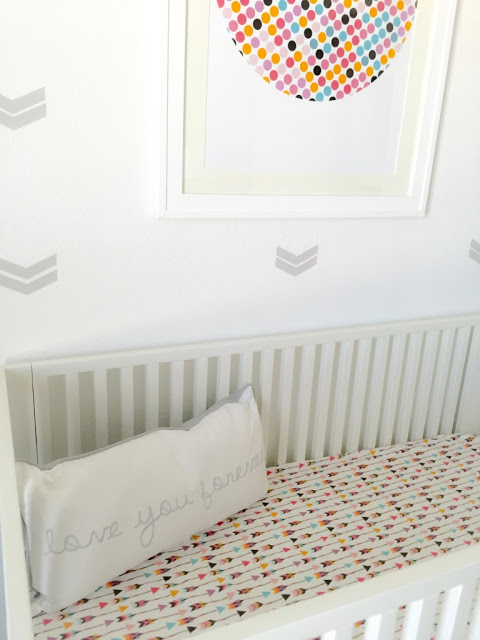 Lastly, the custom crib sheet from
woolfwithme
Etsy shop is what began all the design in this lovely space.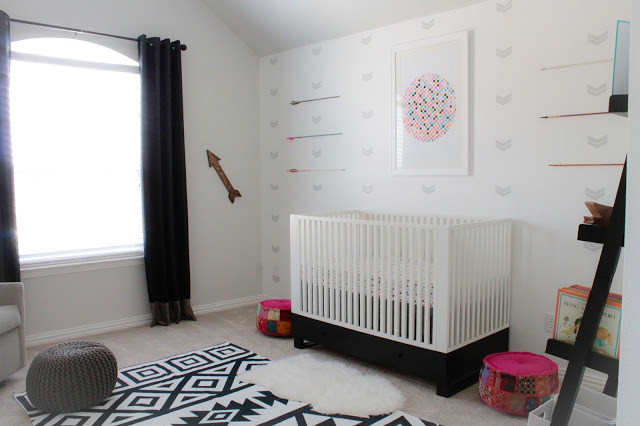 To
pop a splash of color
, some of our favorite patchwork poufs from
World Market
were added on either side of the crib.
We are excited to meet baby Karis in the fall, and this room will be the perfect place to bring her home to!