We often get asked this question … How much color should you use? Well … It's a good question, because if you ask us on most any day, we'd say keep it simple and neutral. But in the occasion you get us really amped up, sometimes we go all out 😉 WITHIN reason! Check out how we married color with glam and class all in one little presentation …AND then see the installed pictures of the done deal!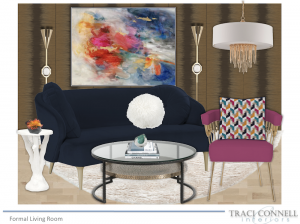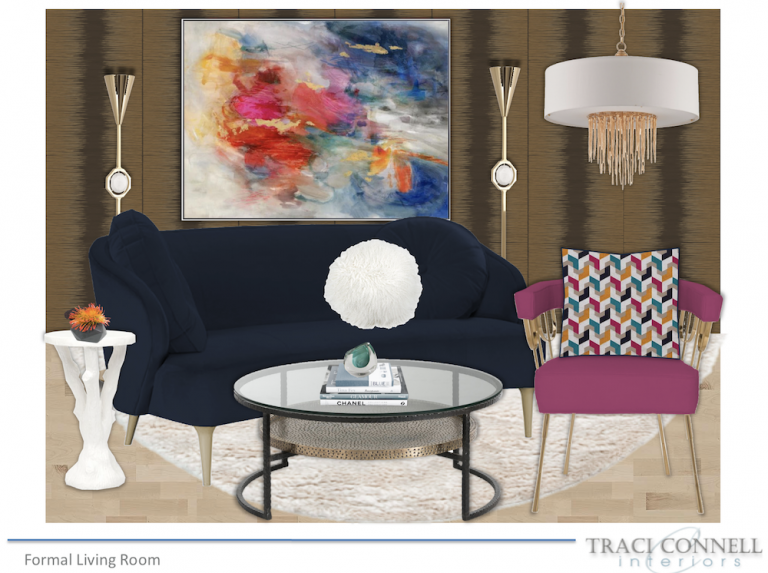 We make it OUR priority to envision your home for you! Have you ever wondered what our presentations look like?? This client is SO fun. She wanted pops of color and gold. Boy, did we give that to her. The way we offset it is this killer wallpaper. The neutral yet bold pattern gives life to the color.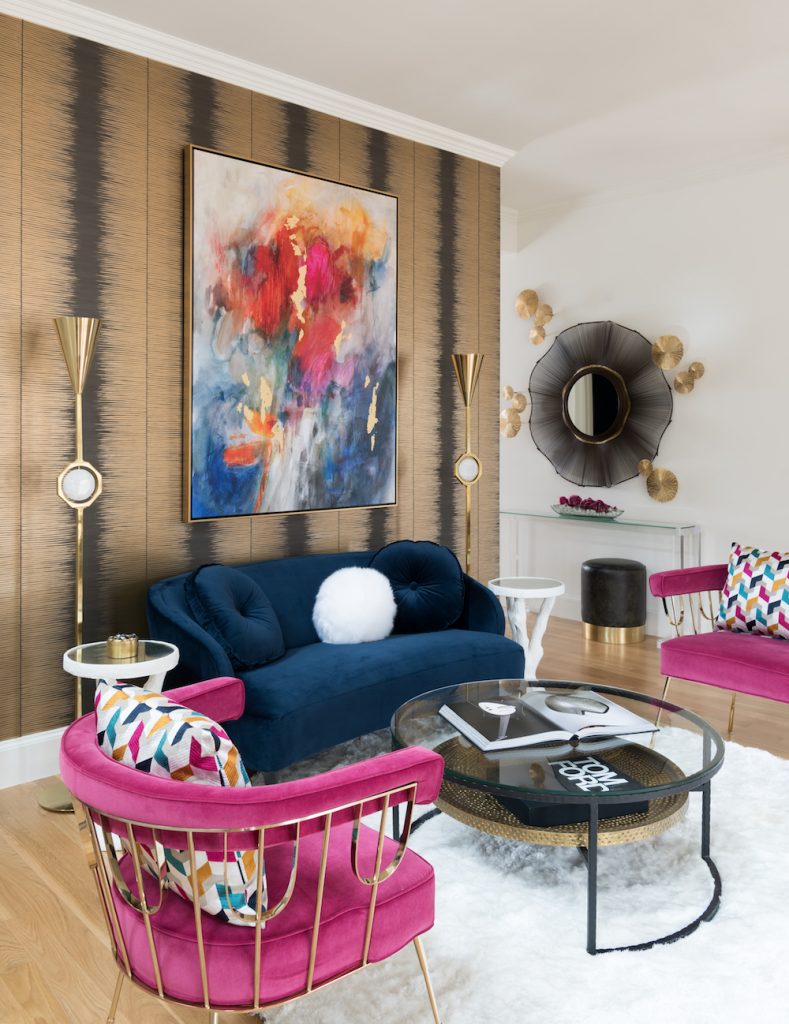 PRO TIP – Black and white ground the color pops. When all else fails, make the base colors black and white in order to incorporate color.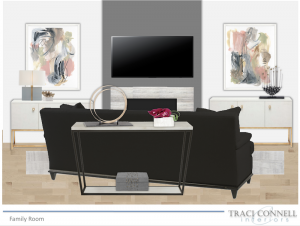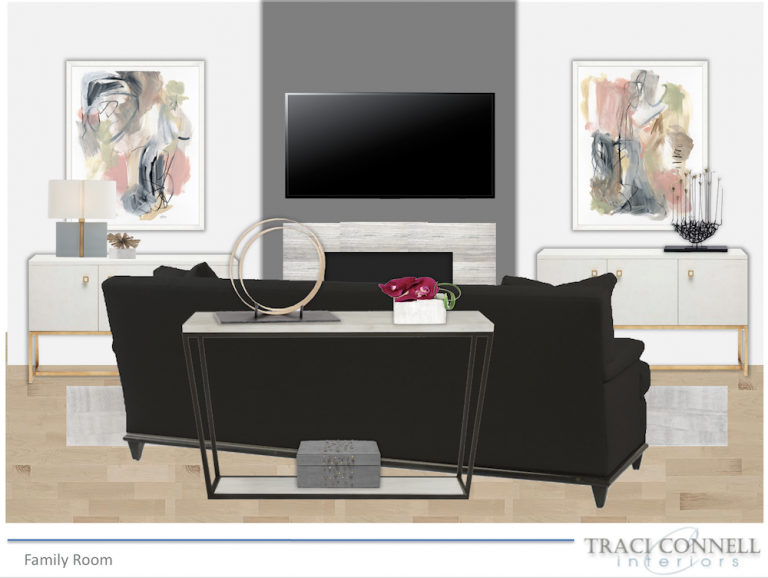 REAL LIFE! Even as the colors pop in, the black and white is our jam. It gives the overall room a neutral feel with a spot of spazz!!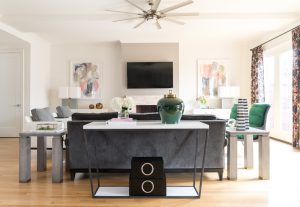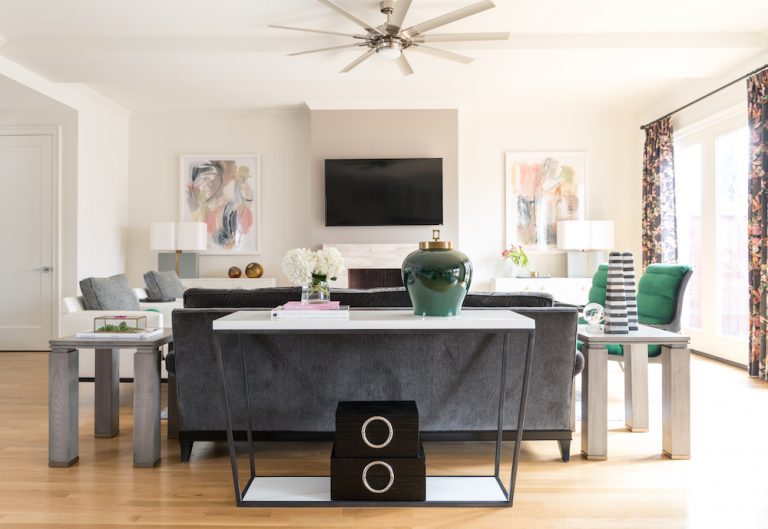 Even the tiniest of areas can really become works of art. Instead of actual color being the showstopper, we let metallics become the main stage. Gold discs and 3 dimensional art / mirrors make the statement of bold colors anyway.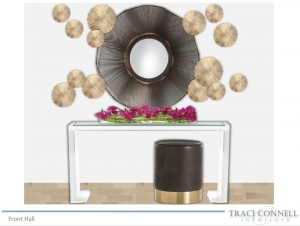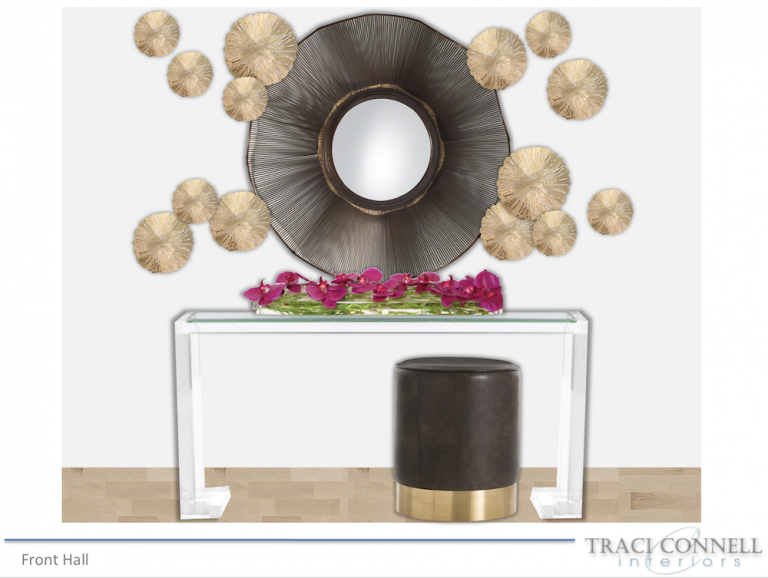 How does that turn out, you ask?? CHECK IT OUT.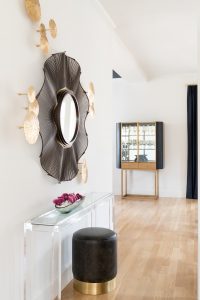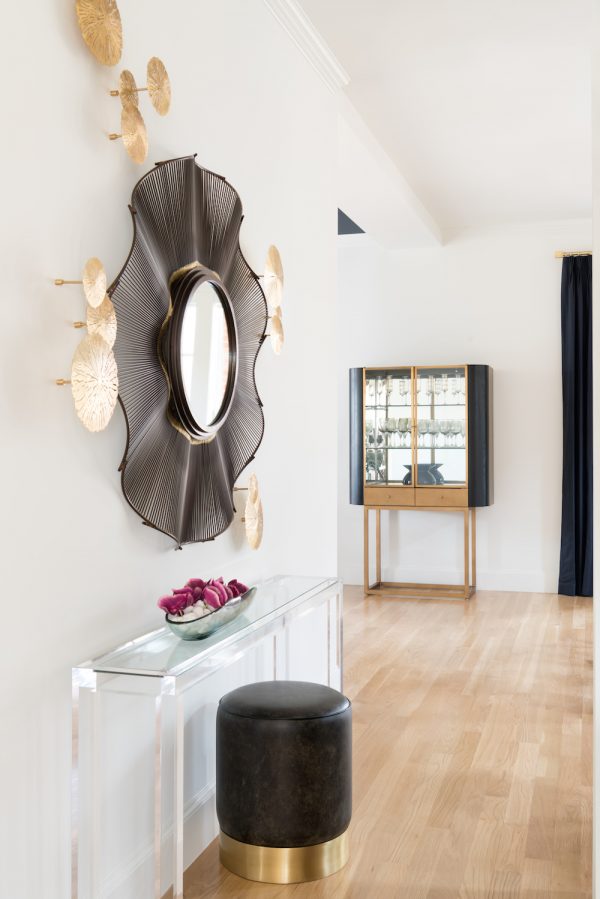 The biggest, best and most stunning room of all turned out to pack the color in the flooring. While the rug brought in a rainbow of brights, we let the chairs and table be the neutral grounds keeping the rest of the room simple and classic.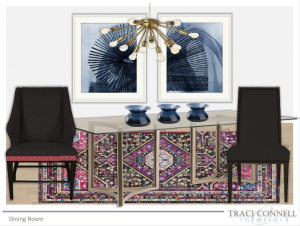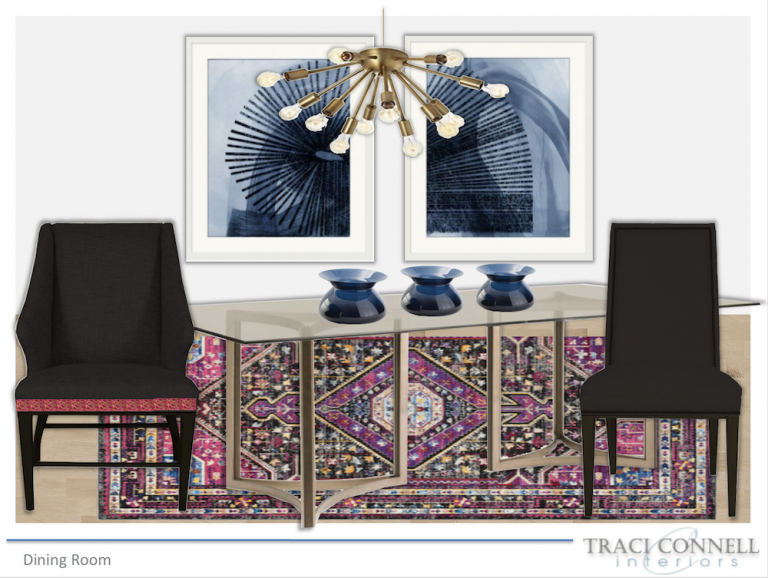 And don't forget about that 5th wall! A little ceiling color action gave it the depth of darkness it needed for a feeling of sophistication.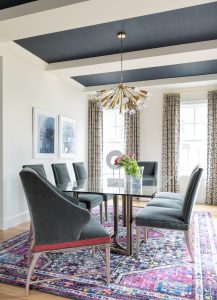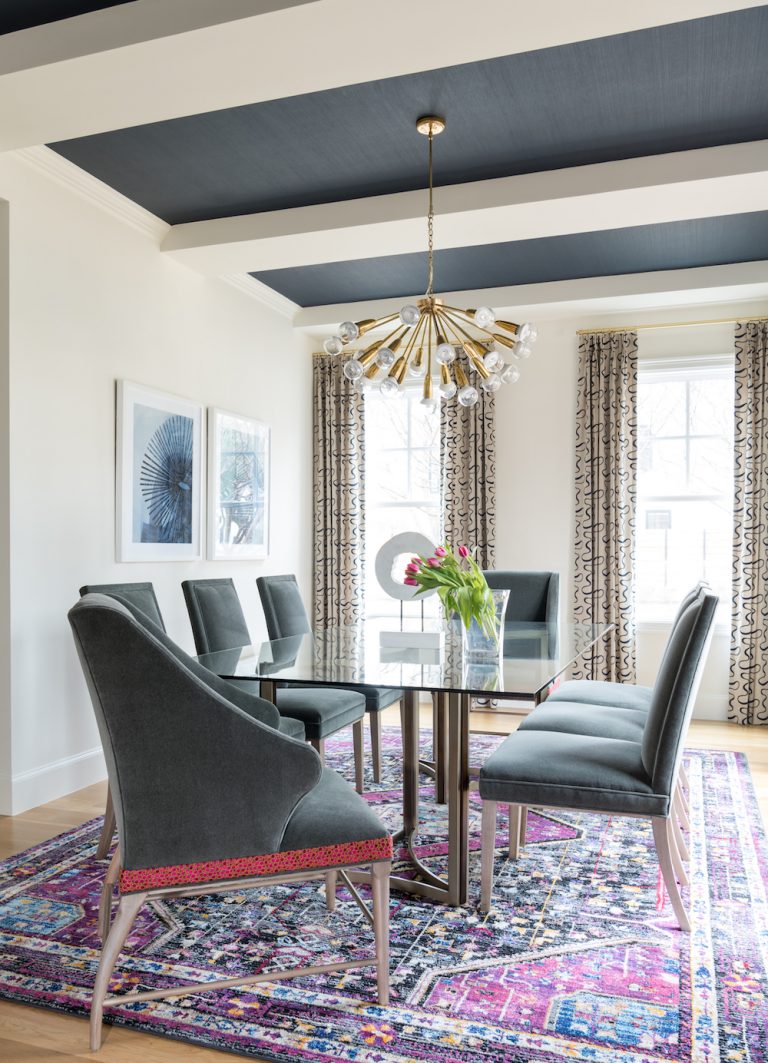 So pack in the color, in unique and non-ordinary places!