When we polled you guys on instagram (FOLLOW us here if you don't already!), many of you said you want to see more of our current projects and materials we use everyday! So we decided to give you a little glimpse into the hot materials and finishes for new builds and remodels that we LOVE.
First up – Large Format TILES. Yep, you heard us, tile. For a slab appearance at a fraction of the cost, you can put to use 24×48″ tiles that give a solid surface look like concrete, color or stone.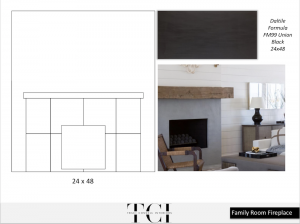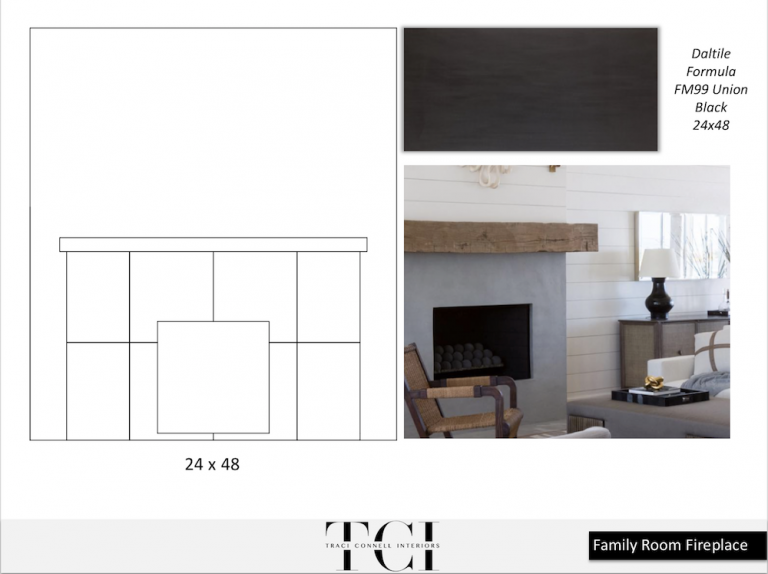 Next up — Cement tiles. You may have seen these patterns flooding Pinterest. Doing these incredible patterns on floors OR walls is a top fav in our book.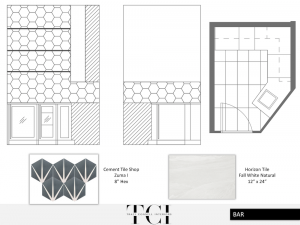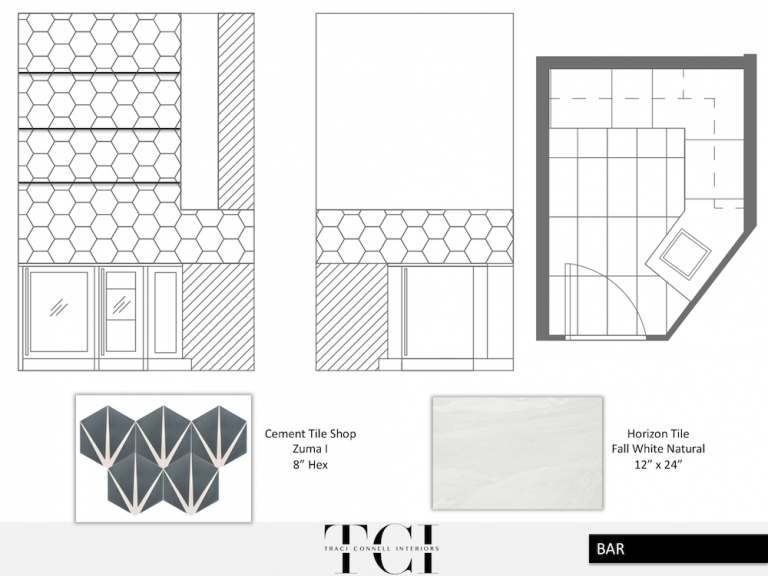 3rd – Light cerused wood + gold. Gone are the dark floor days. This color palette for the kitchen is our JAM.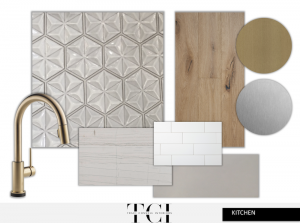 4th up – Full Wall Tile. Why stop halfway up when you can COVER the wall with statement. Floating shelves are also the bomb.com and the cherry on top are the black matte sconces smiling above.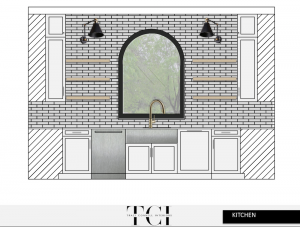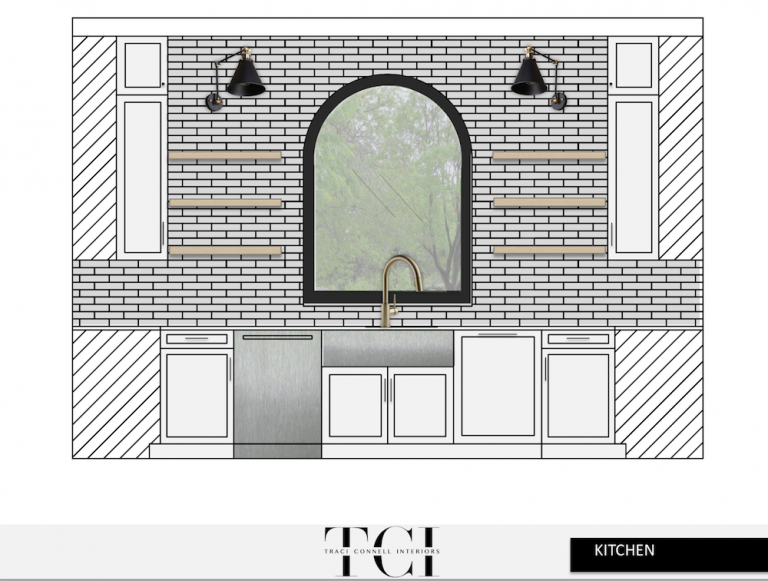 A little sneak peek of a kitchen completed last year by TCI. See more of it on the cover of Luxe Magazine this month!!