This time of the year is exciting, busy and filled with entertaining! We want YOUR home to be picture perfect for all the entertaining you might be doing!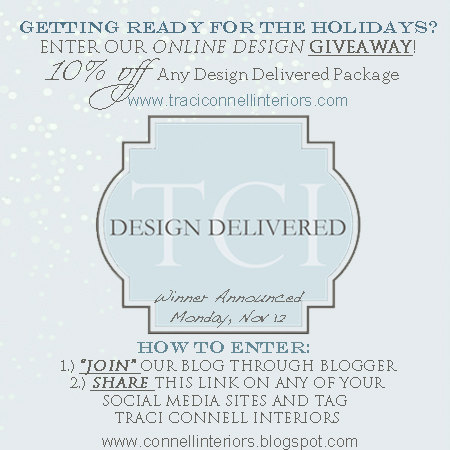 Enter for our very first design giveaway! It is quite simple..
1. "Join" our blog through the Blogger feature on the right side panel
It's that easy! We will announce the winner right here on our blog,
Monday, November 12th.
So get your entry in soon and share away!!