Our client's unique style lead to this exciting office! They had already acquired many of the items to furnish the room through their travels and vacations, so each piece meant something special to them!
Wall Finish: We selected the paint finish on the walls and built-in cabinetry here. The focal piece in the middle of the built-in was found on one of our clients trips to Italy.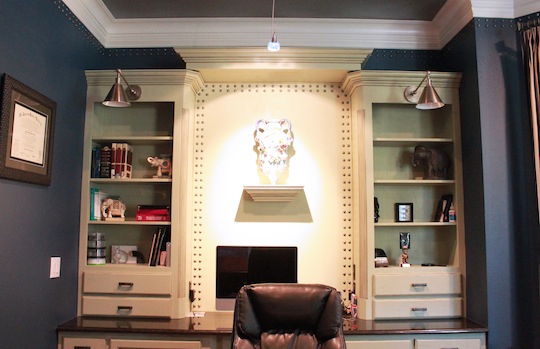 Nailhead on the Wall: A special touch in the room is the double row of nailhead that our client nailed in, one by one!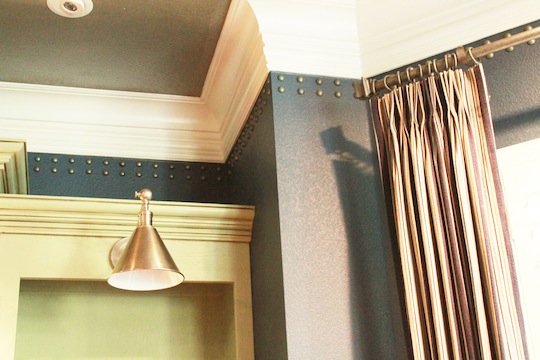 Striped Drapery: We also had these custom drapes made in this bold stripe to accentuate the dark navy wall finish.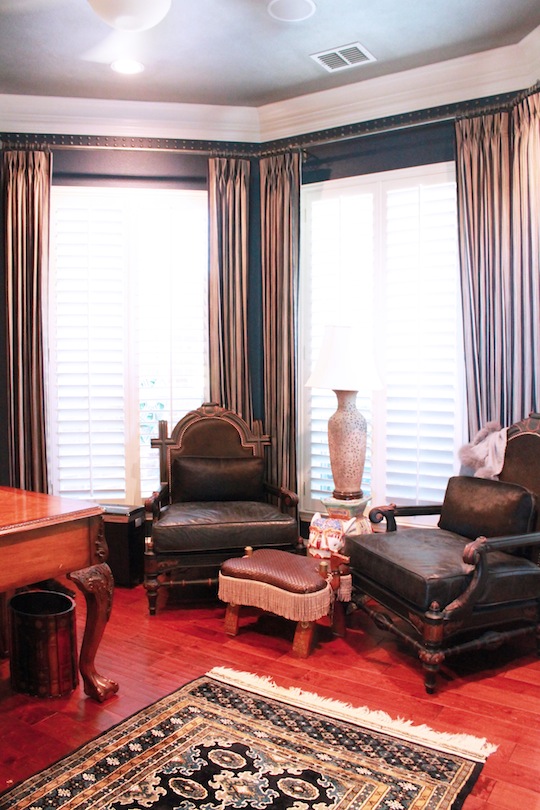 A great industrial and eclectic home office!