We recently completed another great "before and after" project in Frisco! We combined our clients soft traditional style with light and airy colors to create a nice neutral palette with a few pops of green.
We bounced the green around the room from the table lamp to the accessories, to the storage ottomans.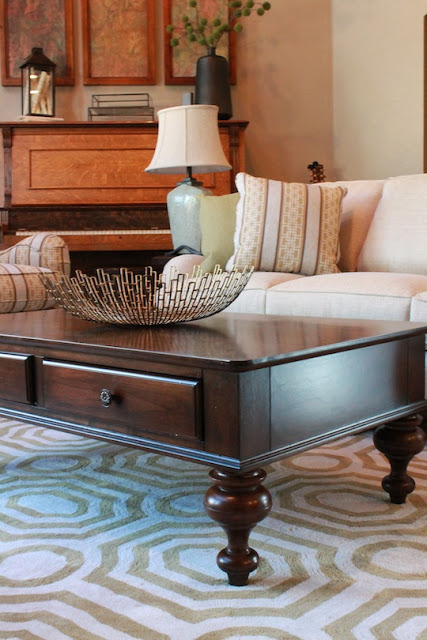 The custom drapes with a hint of green hue to them help to pop off the neutral wall color.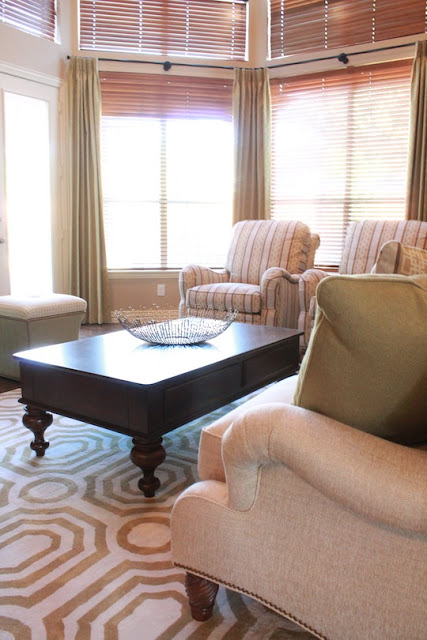 Our favorite touch in the room, the storage ottomans. The base in a soft green and the top upholstered in a fun, geometric pattern.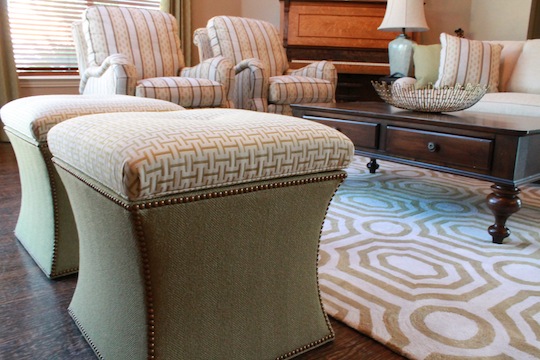 The sofa was made with an english arm and very comfortable cushions 😉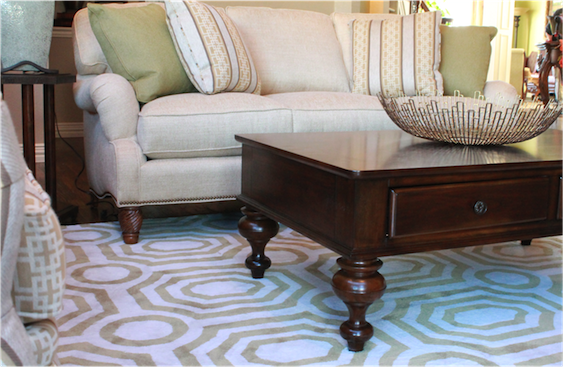 We had fun putting the accessories together for this project! This lantern sat on top of the piano so we decided to fill it with a few pages of sheet music rolled up. The texture and layering added a great touch.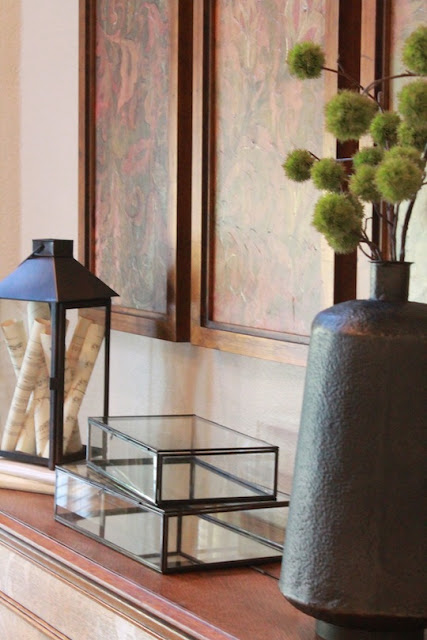 One of our other favorite pieces was this large sunburst gold bowl. Stunning, and brings the whole room together.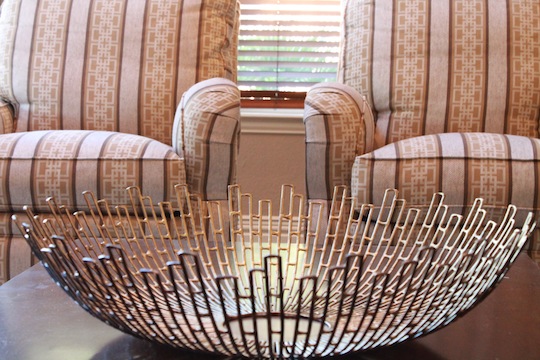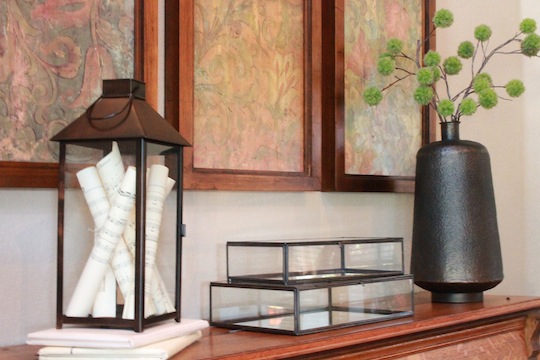 Sources:
Sofa, storage ottomans and recliner lounge chairs-
Taylor King
And now… unveiling the before and after image!