Welcome to a place this family can enjoy for nights to come!
With a lovely arbor to house this beautiful dining set, we can just see so many wonderful meals to be had here.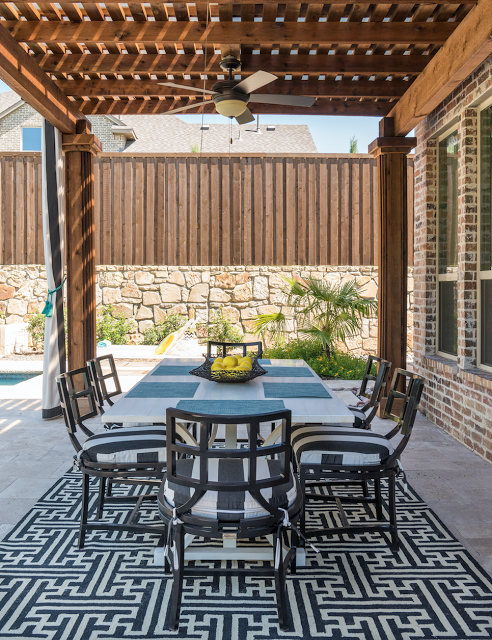 We picked a bright yellow accent to pop in the Texas summer heat, and we love pairing it with a teal!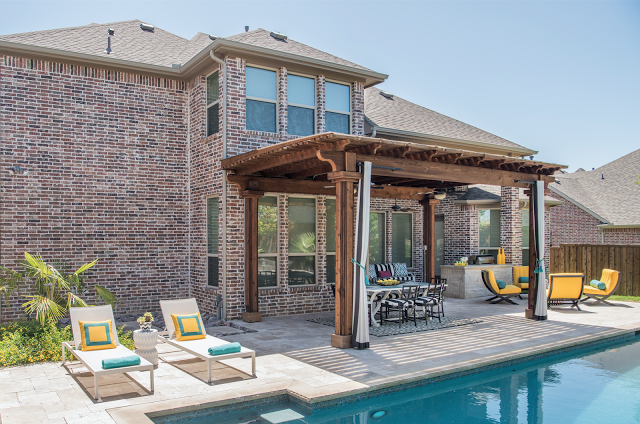 Maybe our favorite accent is this black and white striped coffee table. AH.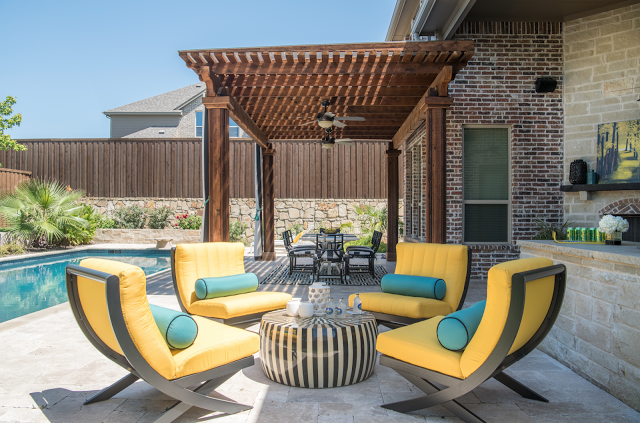 Do you need a
relaxing space to hang out
in this coming fall? Ask
TCI
!