One of our favorite parts of designing any home …. is the countertops in a Kitchen and Bathroom.
What we choose to use can make or break the space. So we always like to MAKE it 😉
One countertop that is fool proof is a countertop that is white.
But that opens yet another can of worms … there are SO many white countertops.
Here are a few of the options we have to choose from and the differences between them!
1. Calcutta Marble : A white porous material with so much character and style. With subtle grey veining, that characteristic makes this marble easy to mesh with any style and design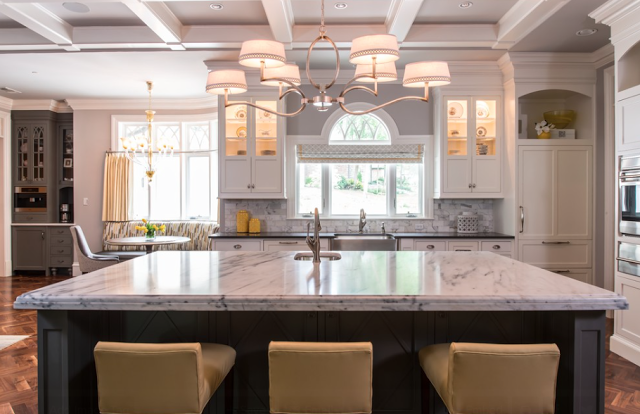 2. Statuario Marble: This particular marble has many dark black veins that prove to be the star of the show in any room.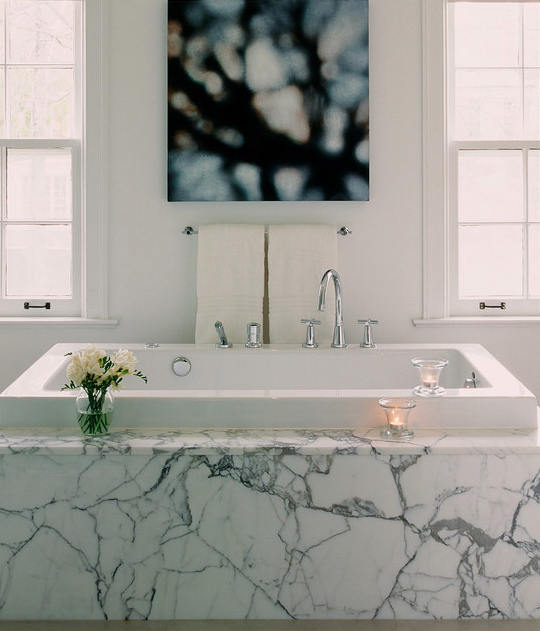 3. Statuarietto Marble: This marble is marked with a characteristic large veining that usually runs mainly through an entire slab. It makes for a beautiful statement piece of art
4. Slab Tile: Tile has come a long way in this day and a porcelain tile has actually been created to mimic a marble stone.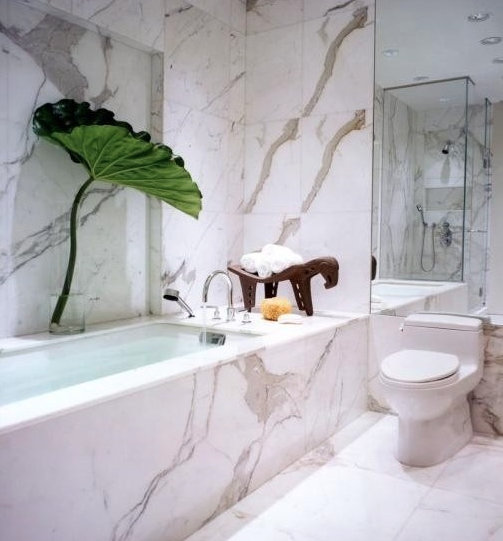 5. Caesarstone: For a much more simplistic look … we choose white Caesarstone or Quartz to turn a design into something wonderful.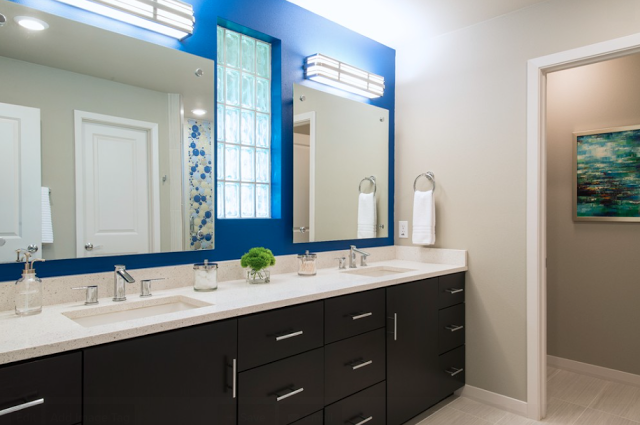 6. Super White Granite : A classic look that will never grow old. A Simple granite in many whites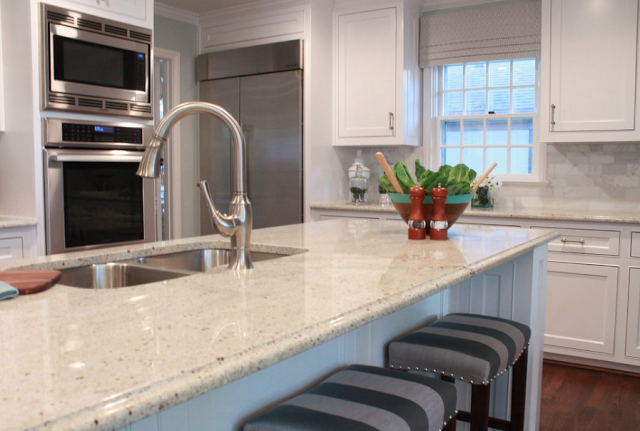 Which will YOU choose??