A fireplace is the pivotal point of your living room, right? Well, I mean it sure CAN be. The days of stressing over which stone, marble, facing blah blah blah that you want to use on that fireplace facade don't have to exist anymore. The options are endless and you truly can do a lot with it. Today, we are talking about using wallpaper around your fireplace instead of a stone or hard surface material. Here's why you might want to wallpaper your fireplace wall.
Check out this before and after of a recent project of ours!
AFTER:
What used to be a blank white wall (for the most part), became a bold blue bomb.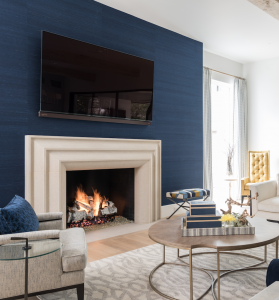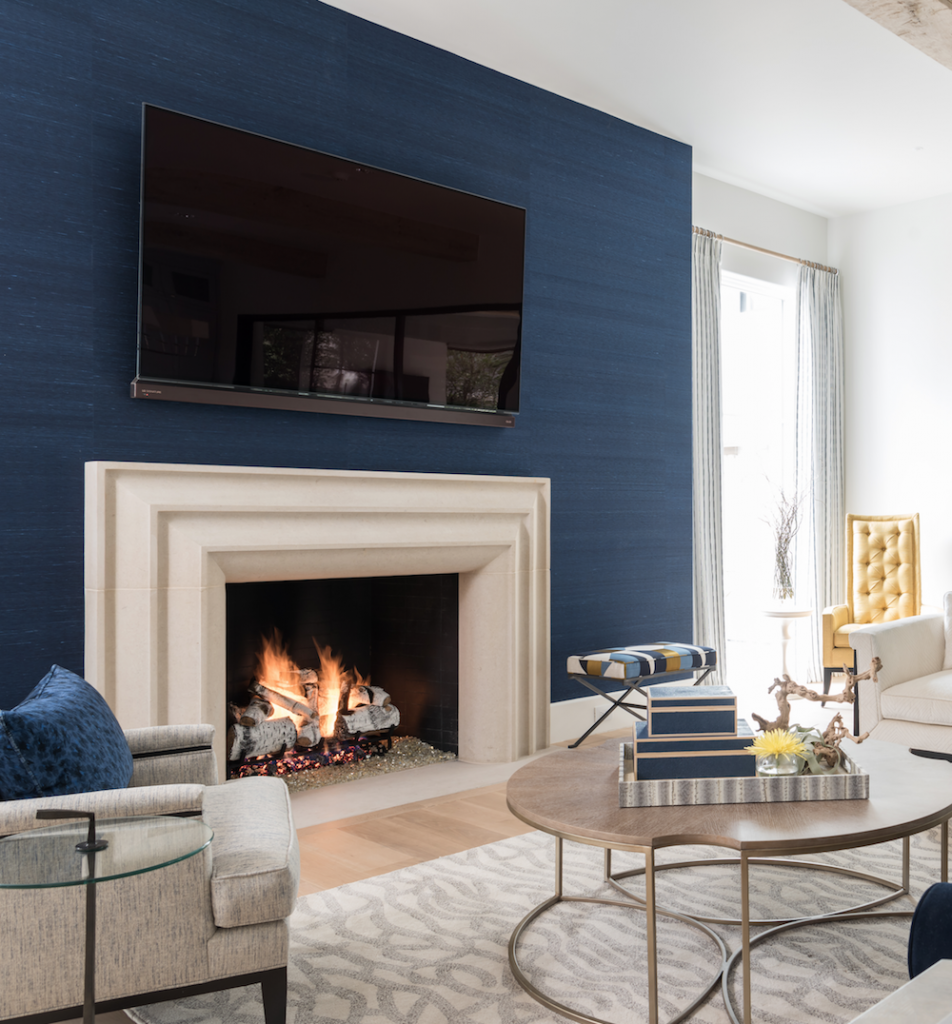 Before: One perk to using wallpaper is it is a way to bring in color and pattern without using it in your furnishings. You can remain neutral in your sofa color choice etc, but still add a pop of color on the wall.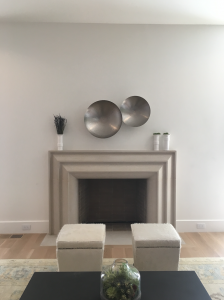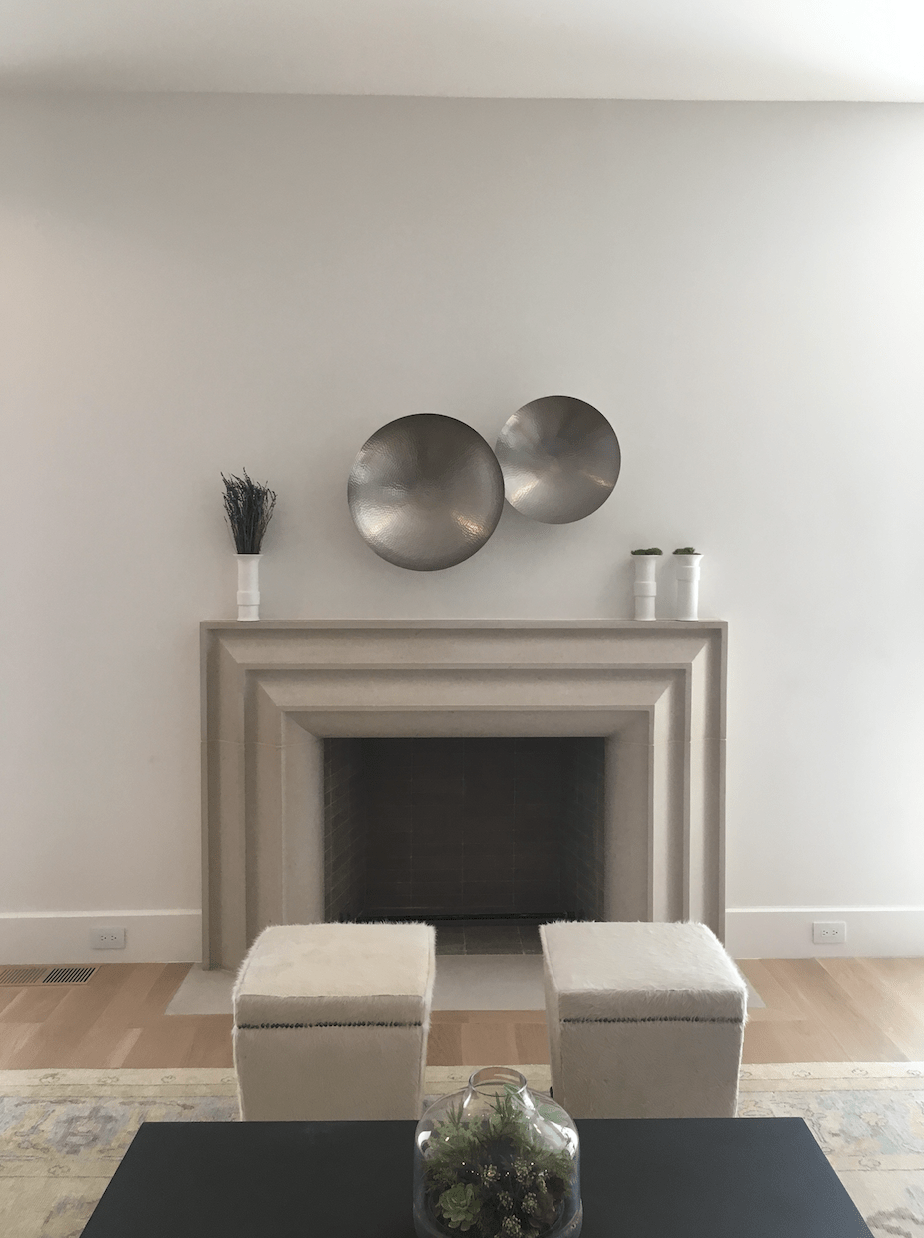 The wallpaper on the fireplace can take the place of artwork. Instead of needing a piece that brings movement to the space, use a patterned wallpaper!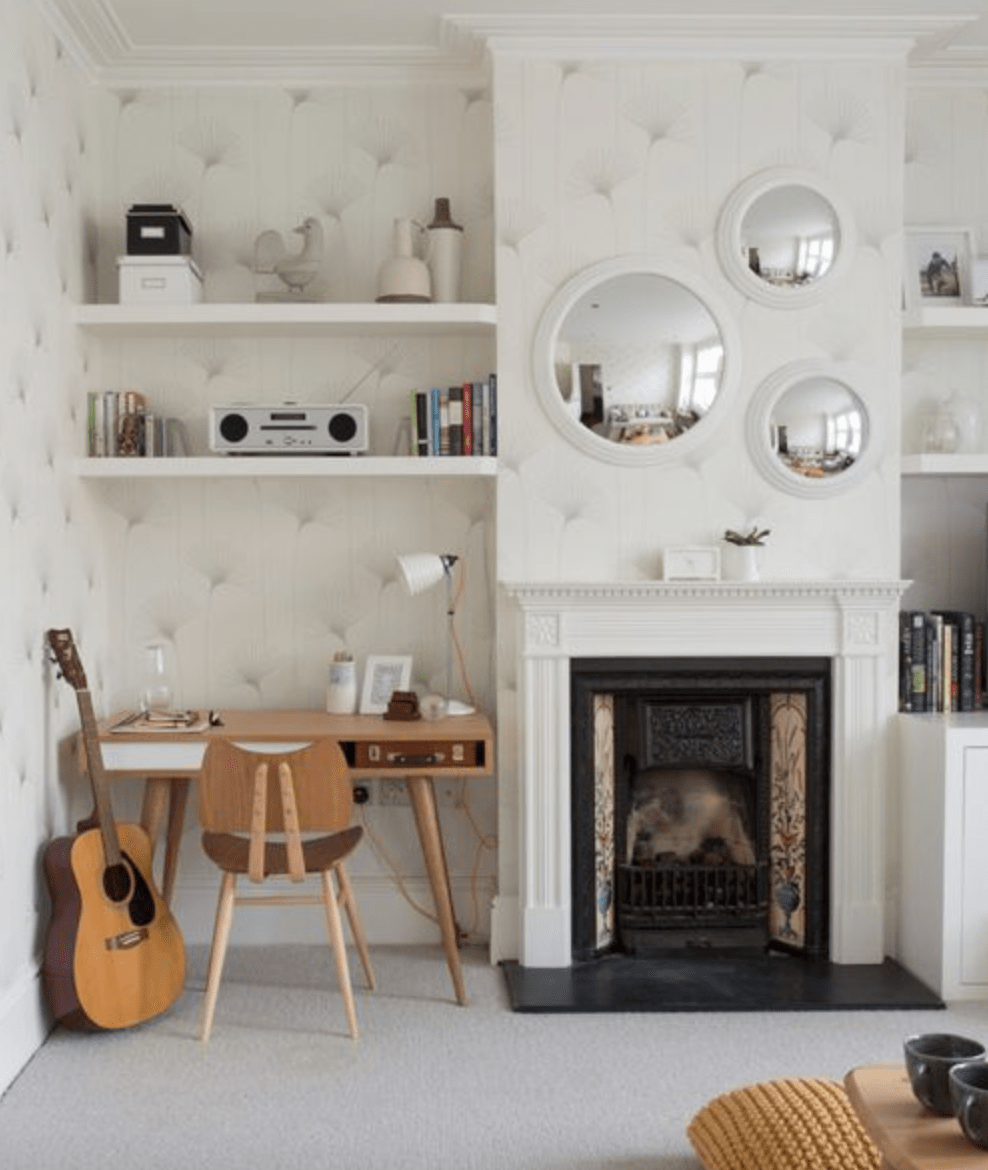 link
Wallpaper adds that conversation piece you've always wanted – imagine this room without this paper…. yep. Nothing. Boring. Nada.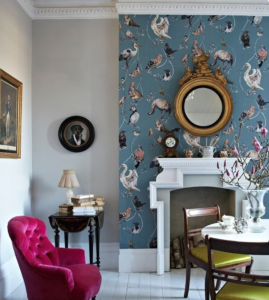 link
A simple grasscloth brings a stark modern space to a place of texture and depth.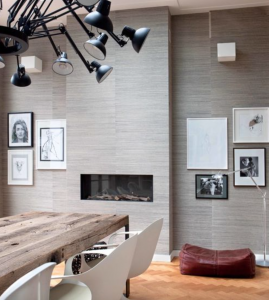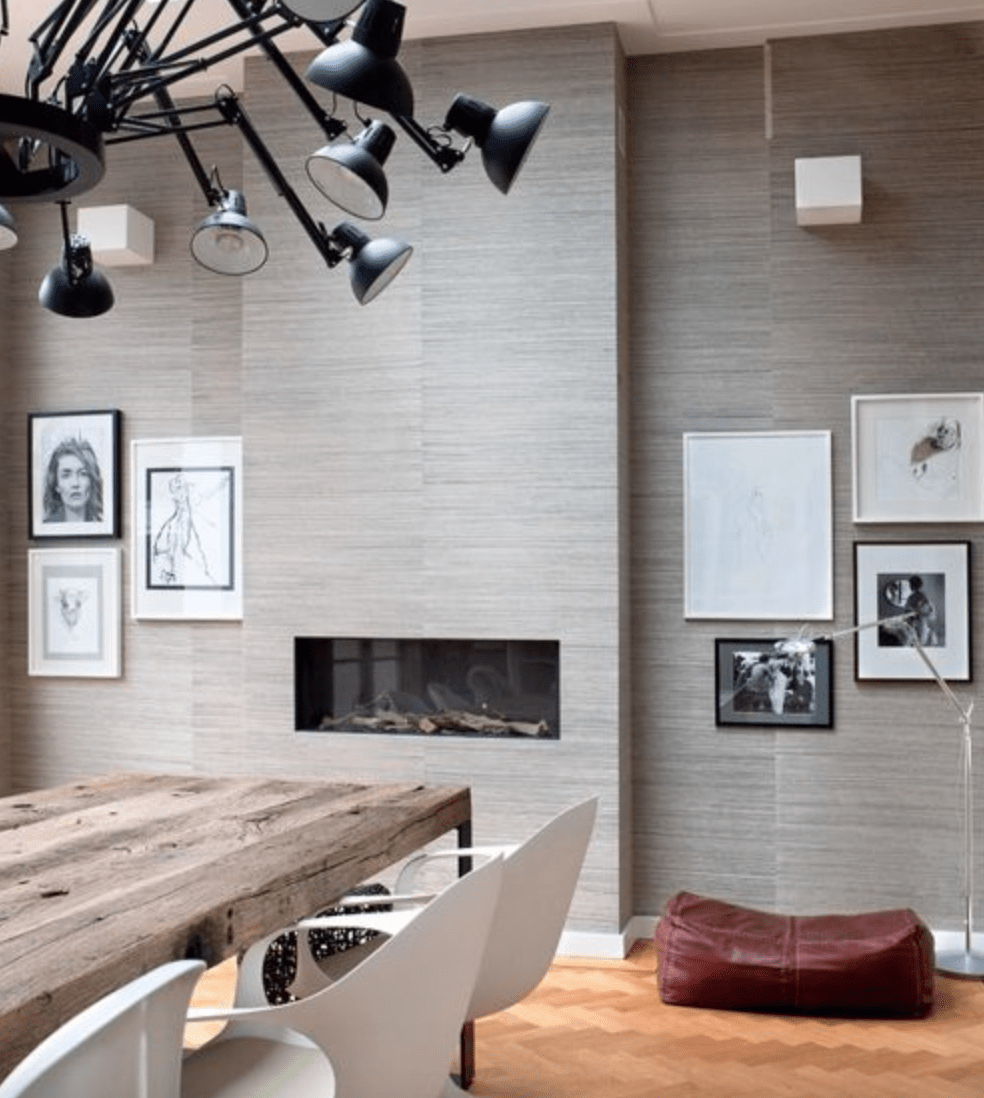 link
Think outside the box — wallpaper for the win!