We completed this incredible playroom for a couple of brothers that wasn't QUITE complete without the "hideaway" closet nearby. Read on to find out more in The "Secret Hiding Place" Playroom —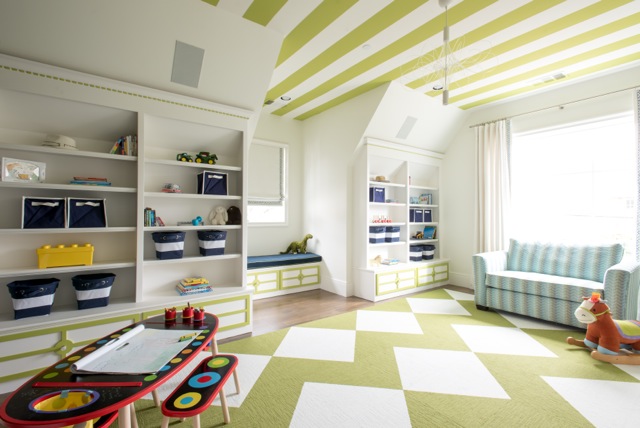 We all see those adorable projects on Pinterest and think… how hard can that be? Tune in to find if we have a Pinterest WIN or a Pinterest FAIL! 
DIY: Clothesline ABC Card Hangers 
Watch as we convert this small Audio/Visual Closet to a playroom hideout for two young boys!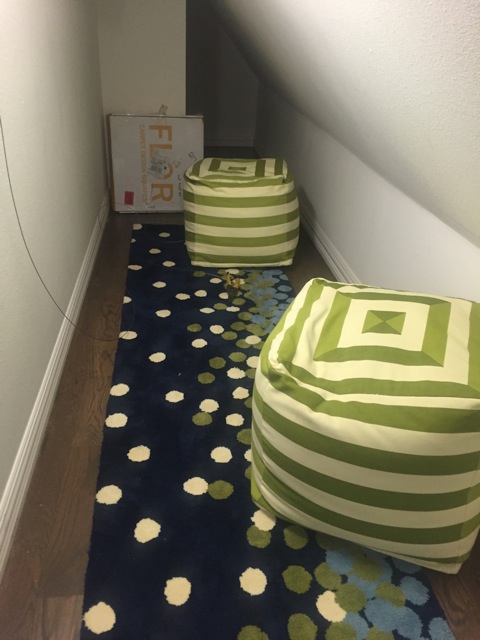 Some very detailed, picture only, instructions!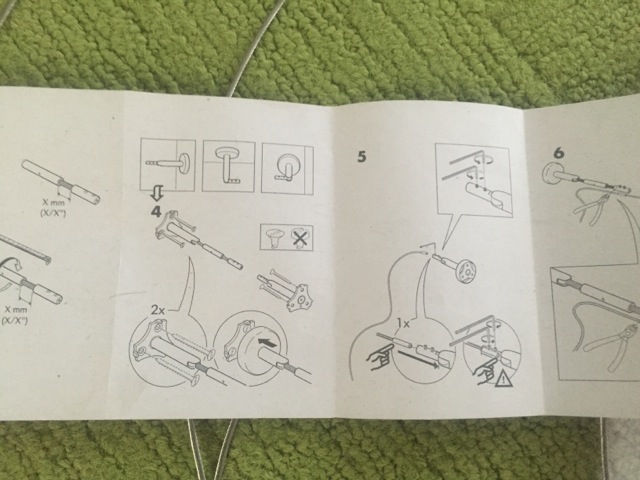 All we need are a few supplies!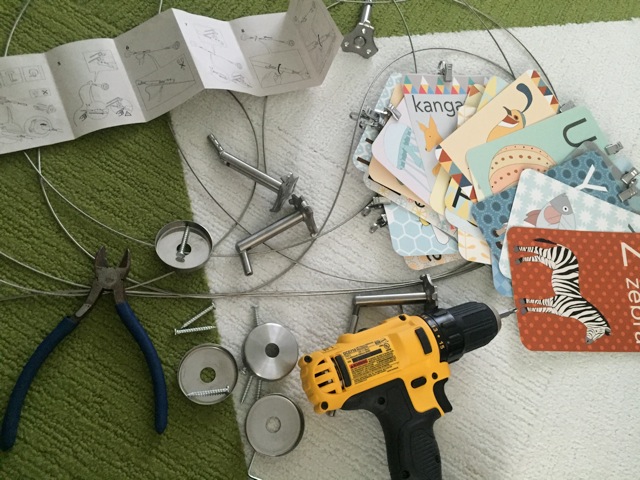 After measuring, drilling and crawling around in a hot little closet we go from boring storage to a great space for imagination to run wild! Now to add paint and entry curtains!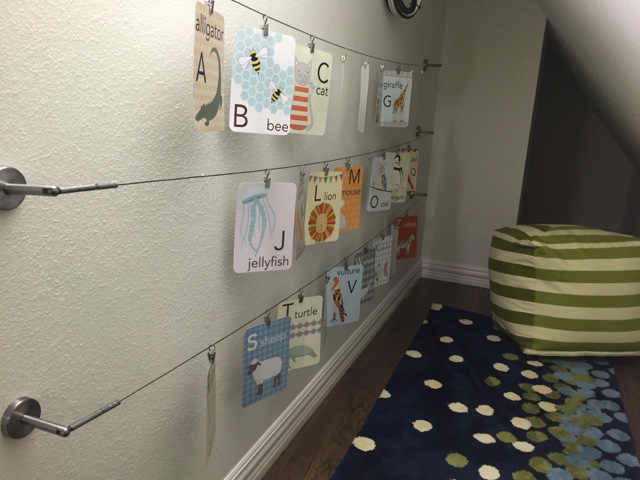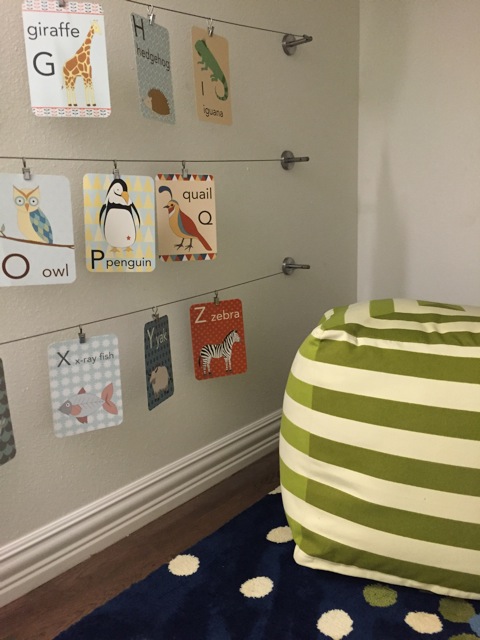 We have to make this small space just as fabulous as the adjacent Playroom!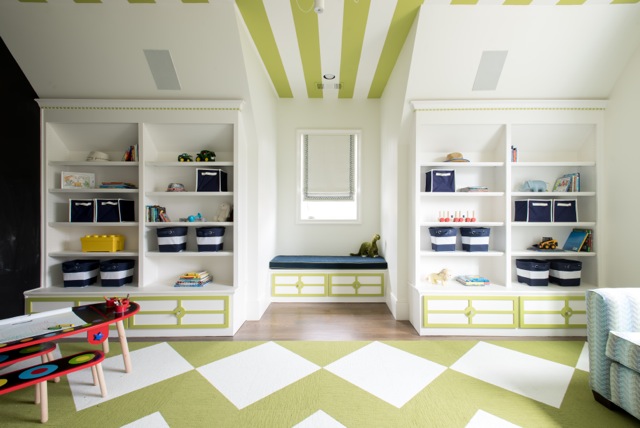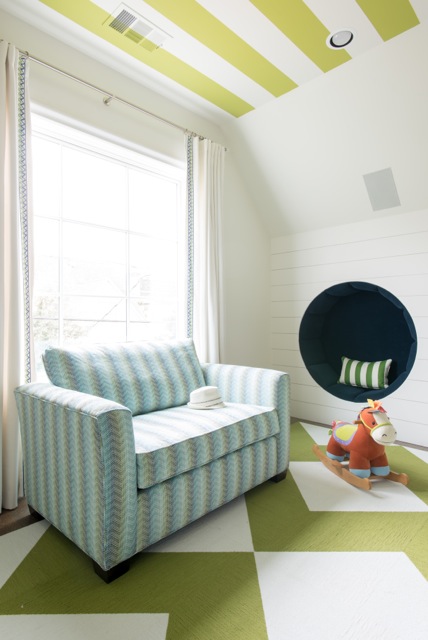 Would you say it was a Pinterest WIN?