Gallery walls seem to be intimidating for many or impossible for most. There actually IS a method to the madness and we've broken it down step by step to give you the perfect gallery wall plan!
The dreaded staircase:
When you think of a gallery wall, the instant thought goes to the giant wall leading up to a staircase. The number one mistake people make is only using partial wall. FILL that sucker up. from bottom to top. Too much dead space is going to make it look measly and useless.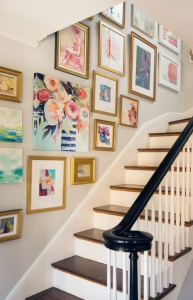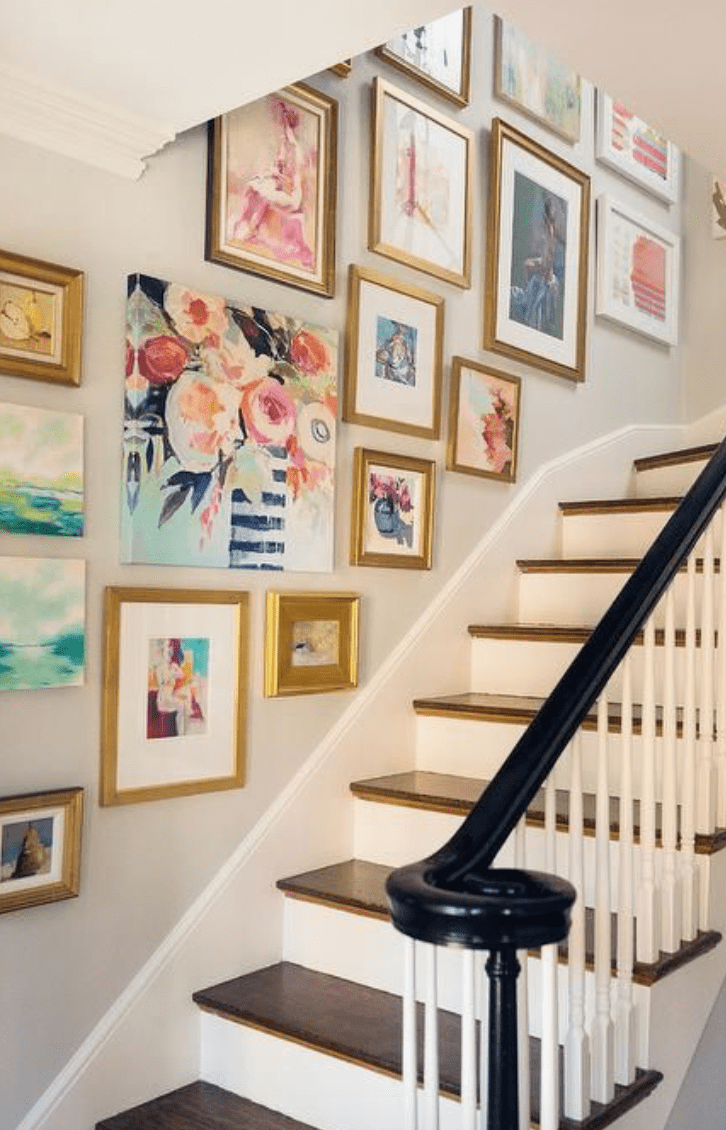 link
The wall with incorporated non-framed items:
These walls are more casual, comfortable and add a boho element to your space. From sculptures, to initials there are so many options to bring a new theme to your wall!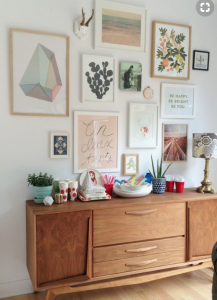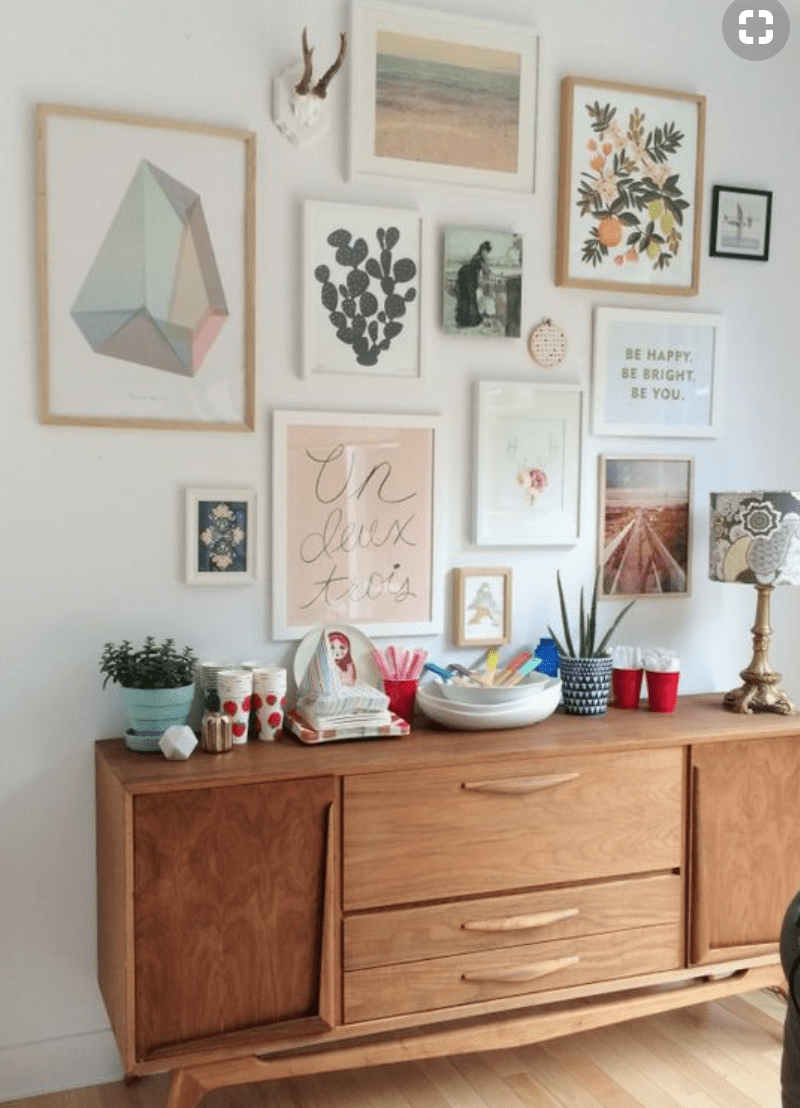 link
The ledge wall:
Did you know that a gallery wall doesn't have to be mounted?! Yep – spoiler alert. For a more cozy effect, lean you favorite collection of framed pieces on a long ledge and against the wall. You can achieve a layered affect this way and even fit more in than might be possible if mounted!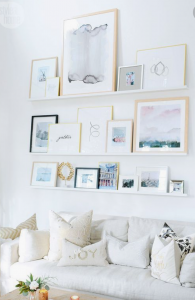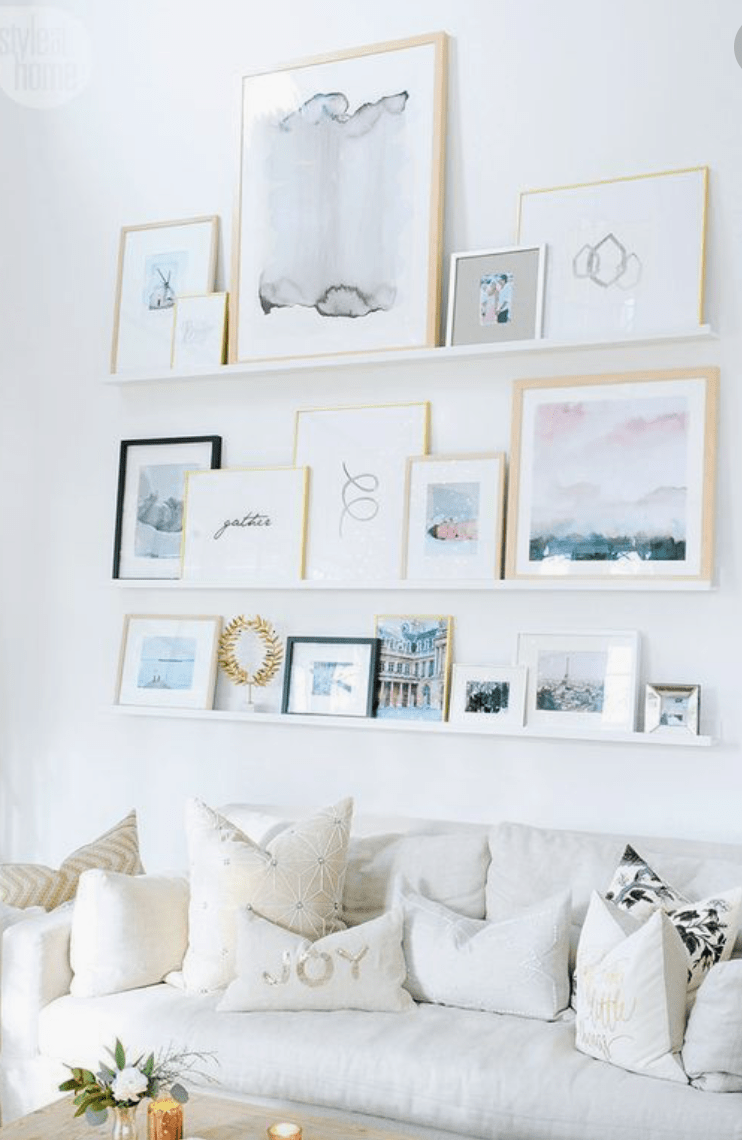 link
The rectangle gallery wall:
When you perfectly fit your frames into a perfect square or rectangle space. This comes with measuring and lots of laying out on the floor. Spacing spacing spacing. Work it out!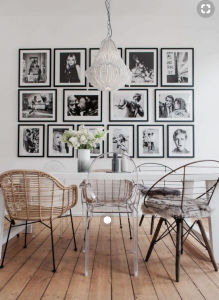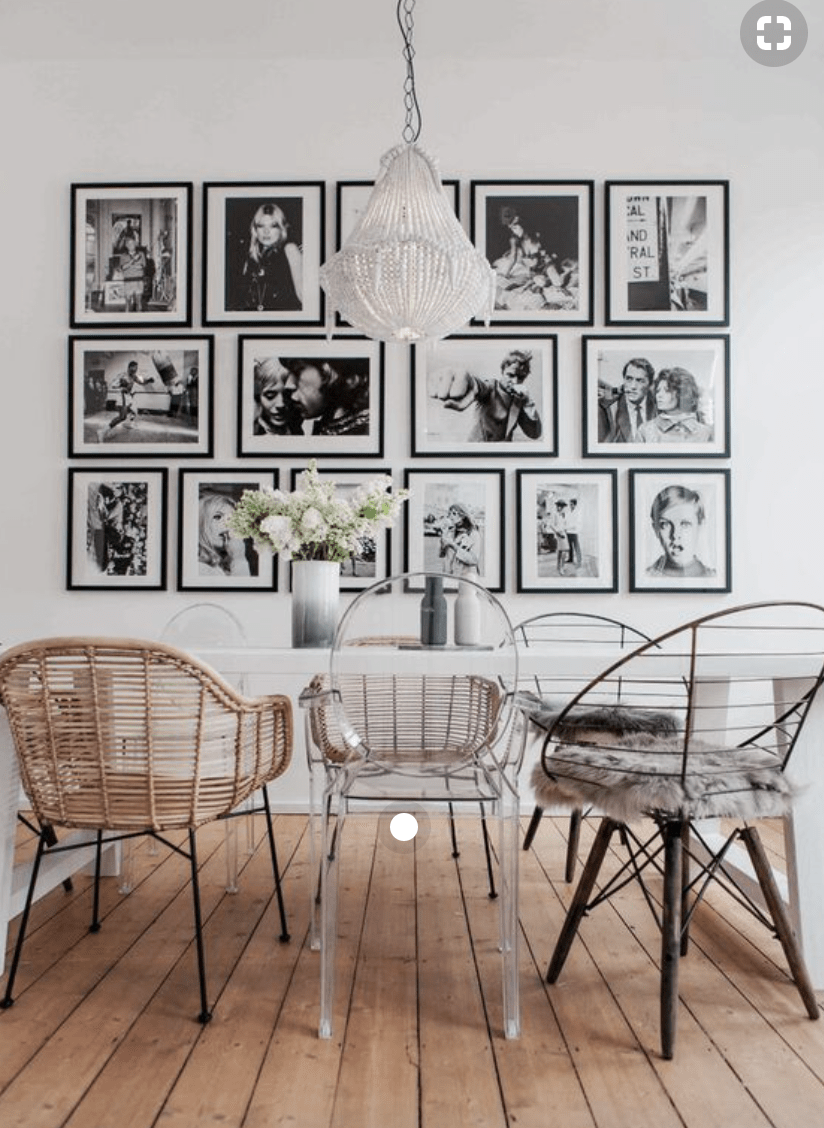 link
The asymmetrical gallery wall:
We suggest laying out a fun arrangement on the floor to give you a good idea of what it will look like on the wall. You really can't go wrong with this layout because it is carefree and whimsical.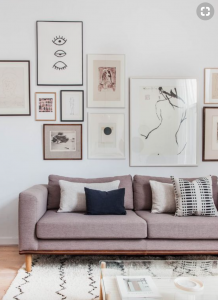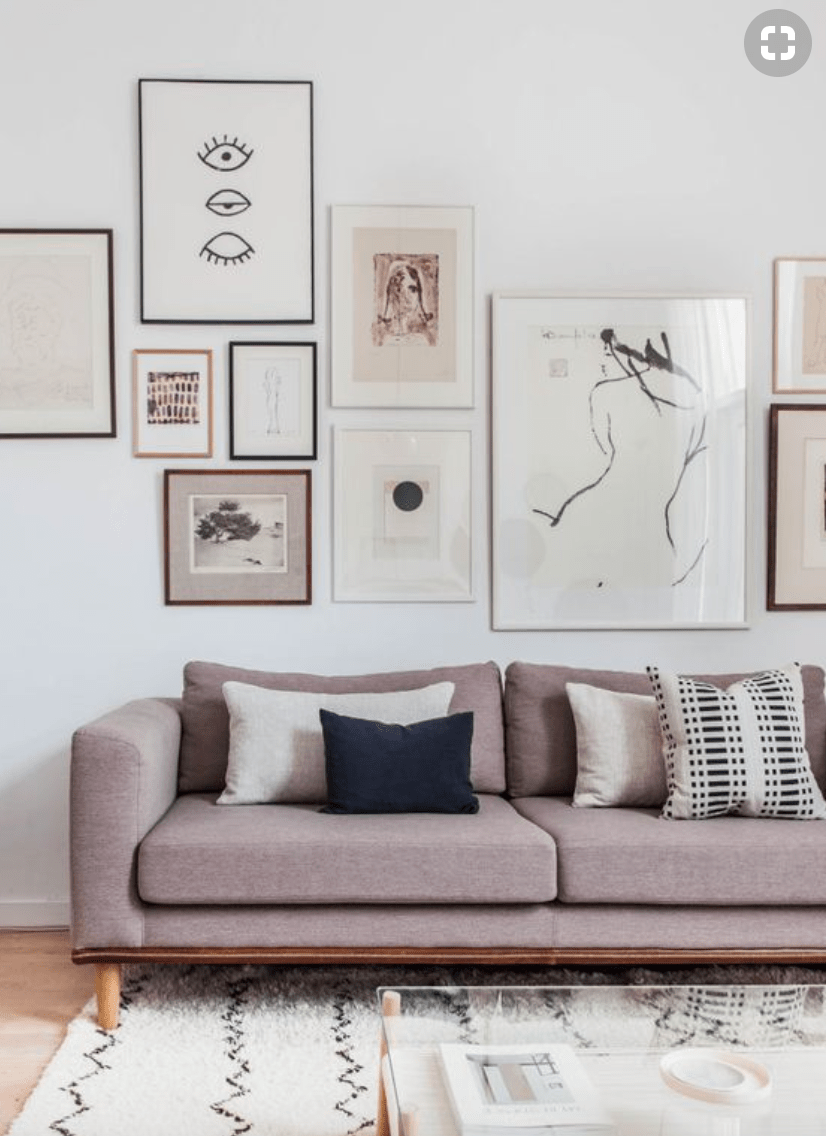 link
The same-size/same-size frame gallery wall
This is simplest layout. You don't even have to think about this one. Pick out a frame and line-em all up!! GRID.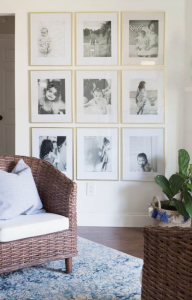 link