We showcased our favorite PINK designs last week and today … on the day of all things red and lovely, we will show off our favorite RED designs.
Red USED to be a thing of the past… it may bring back late 80's early 90's designs in your head. But stay focused, because we are here to tell you that you CAN use red in a new and modern way.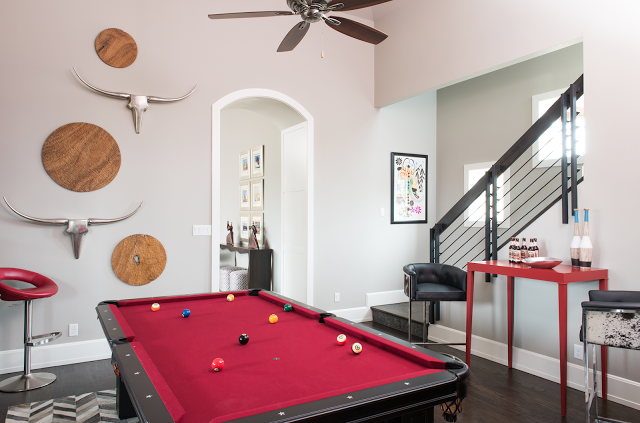 No combos of red and green here, stay away from that. Choose a bright, crisp red to offset a black and white color scheme.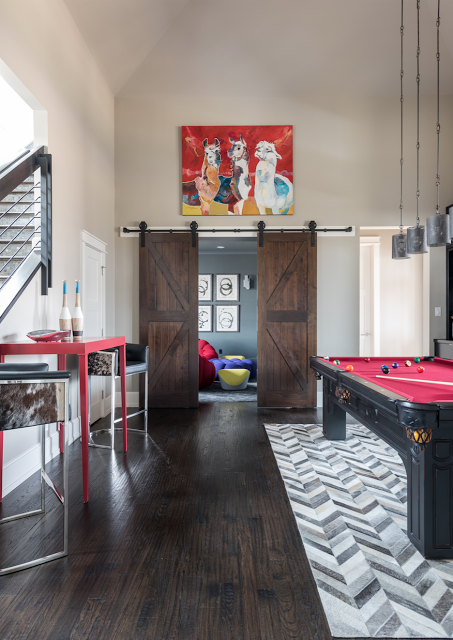 Keep the reds to pops…. in artwork, an accent table, wall decor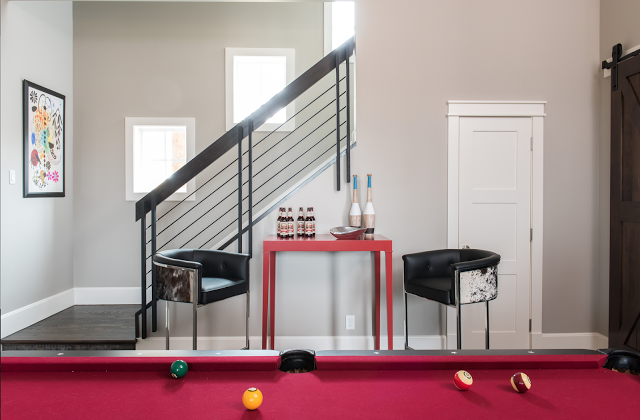 Or even bring it into a FUN space like we did in this media room!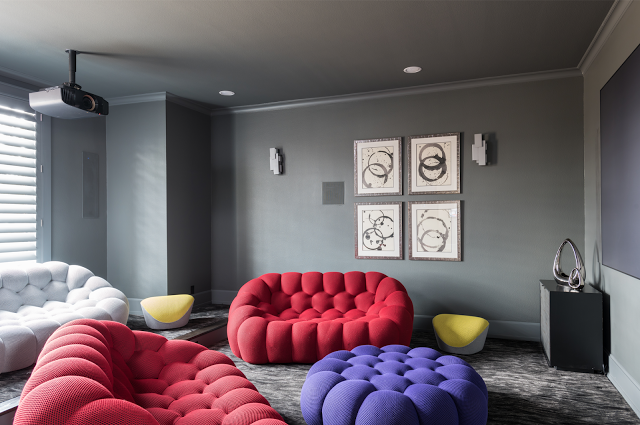 A simple splash of red can transform an ordinary room from blah to BLING!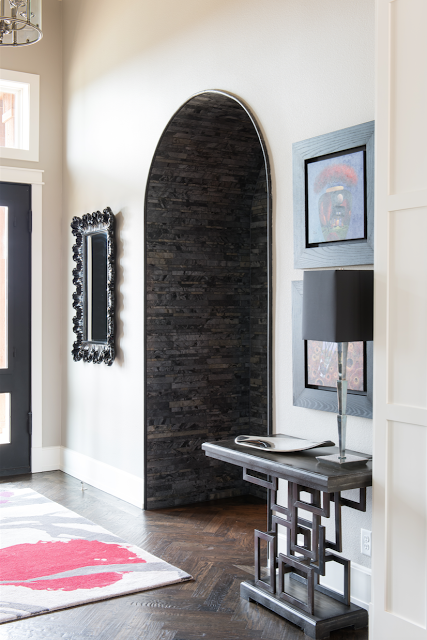 So don't be afraid of the red, embrace it with LOVE!