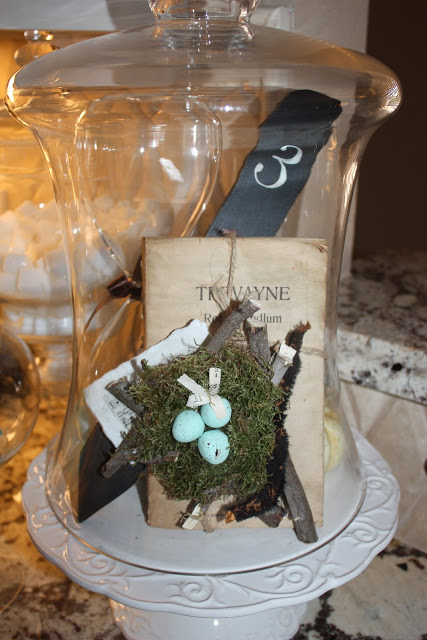 I knew I had to make a stop while in Canton.
First you may ask… what was Traci doing in Canton?
I remember lots of cutesy crafts and dogs in strollers. This time, I tagged
along with two BFF's who were on a mission for some home accessories.
I'm glad I went!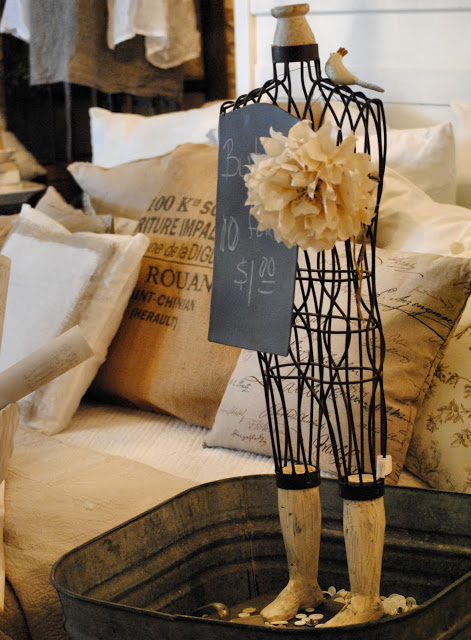 So full of creativity and what I call "Vintage Chic", Laurie Anna's aimed to please!
You'll find a charming shoppe adorned with soft whites, tan burlap and tea stained linens.
Here is one part of their "booth" in the Arbors….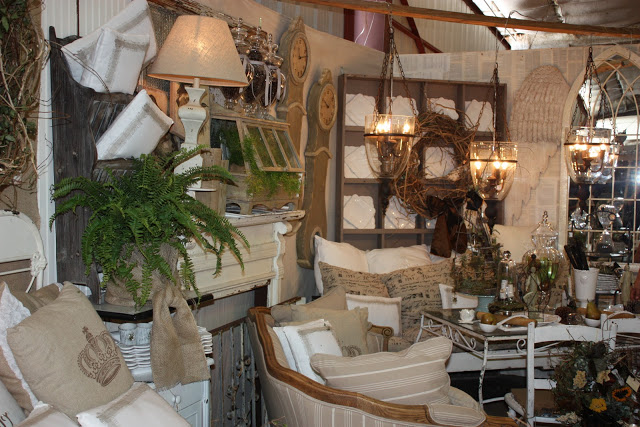 WANTED the wall clock…
(one BFF bought the light fixture instead!)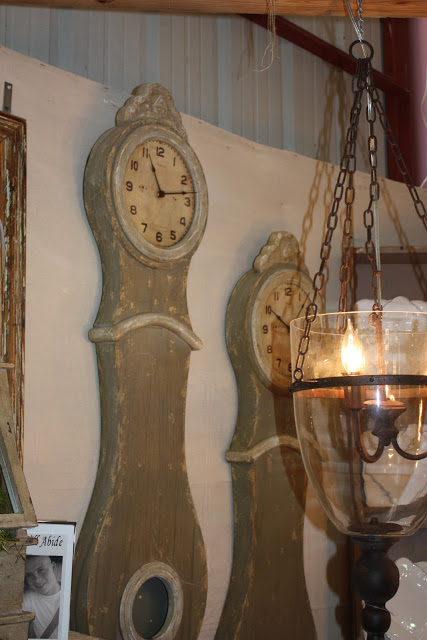 I passed on the above but could not help myself when I ran across this beauty!!!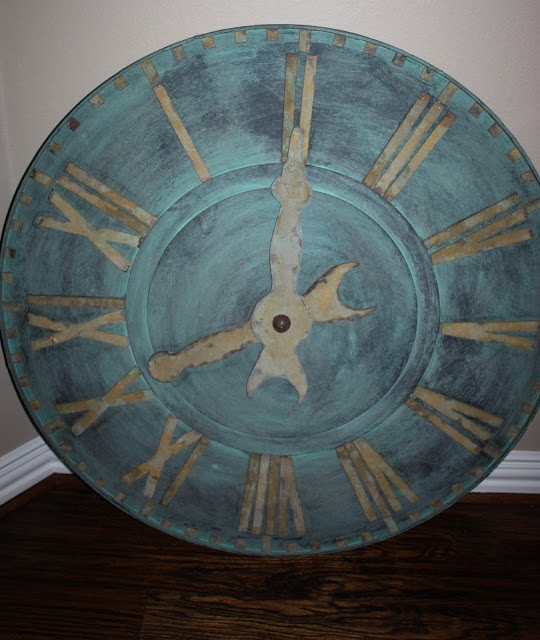 I haven't found a place for it yet, but could not resist…stay tuned!
This one "struck' me as well. Must show Oh, Canada! for her yellow/gray gameroom!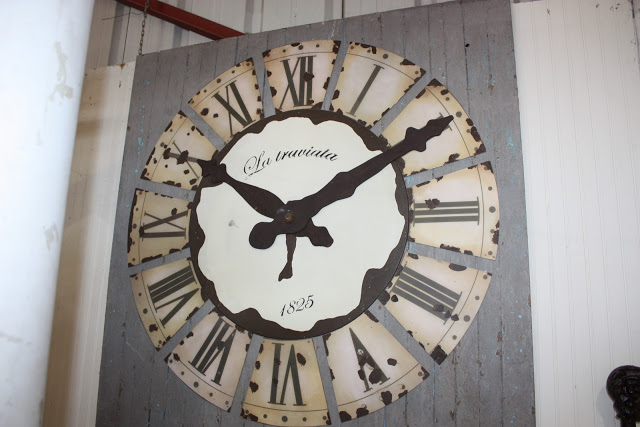 Okay, one more clock in the background! Absolutely love the cake plates with the domes…
they are literally filled with anything!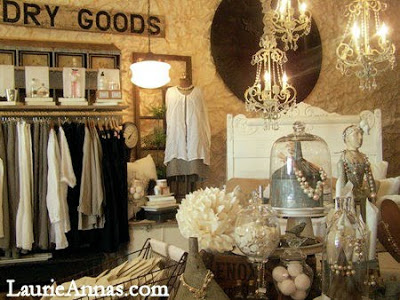 Here's the inspiration for mine:)
Below:
Laurie Anna's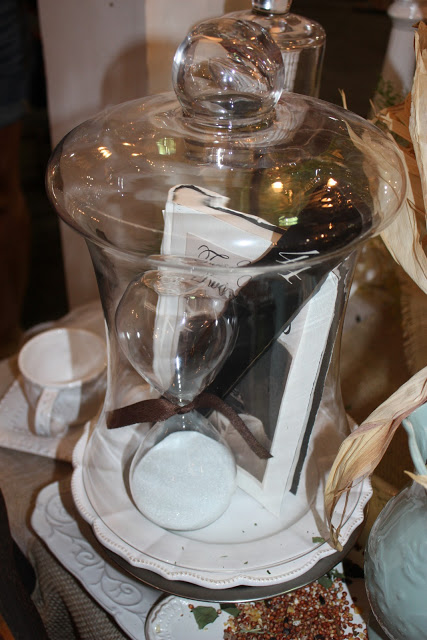 (L.A. uses the #4 stake as a place holder… so each person has a different
number in their delicate place settting!)
Below:
Traci's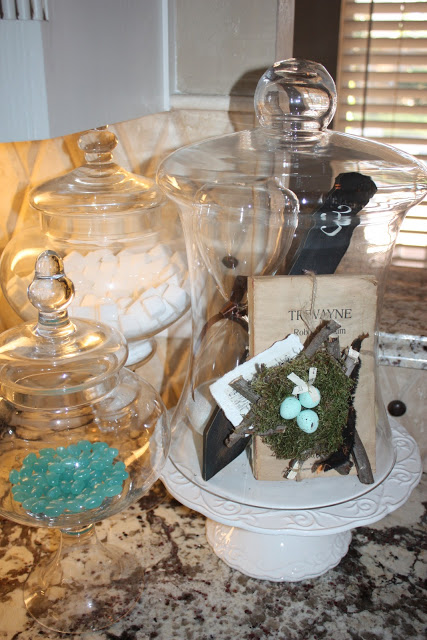 (Mine is #3… for my three A's)
So… I gave myself permission to mix styles! I consider my style "transitional" with a classic
edge and I consider Laurie Anna's look very classic! Or Rustic and Modern… Or just Chic!
She grew out of the spots at the arbors and now encompasses four store
fronts on Hwy 19 as well.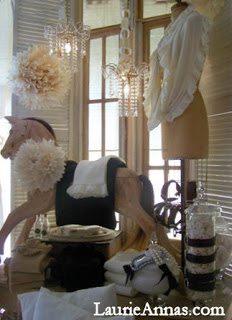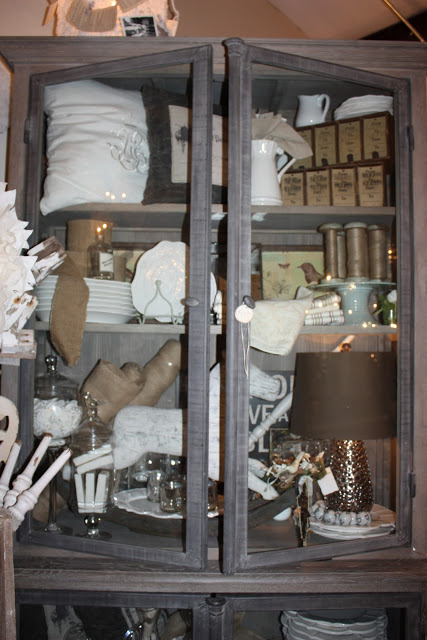 Go to her
website
and order your favorites.
I'll be going back for sure:).
P.S. If you read my blog and enjoy it, I'd love for you to become a Follower.
Click to the right!
Until next time,
Traci
Images via* Moi, Laurie Anna's Vintage Home