Home bars are becoming quite the trend in many of the homes we are designing today! When I began the remodel on my current home, I KNEW this was something I wanted to incorporate. And I will say, I'm very happy with the turn out. Let's raise a glass to home bars!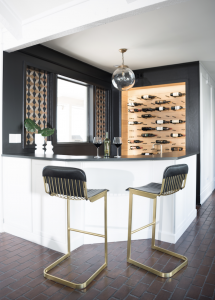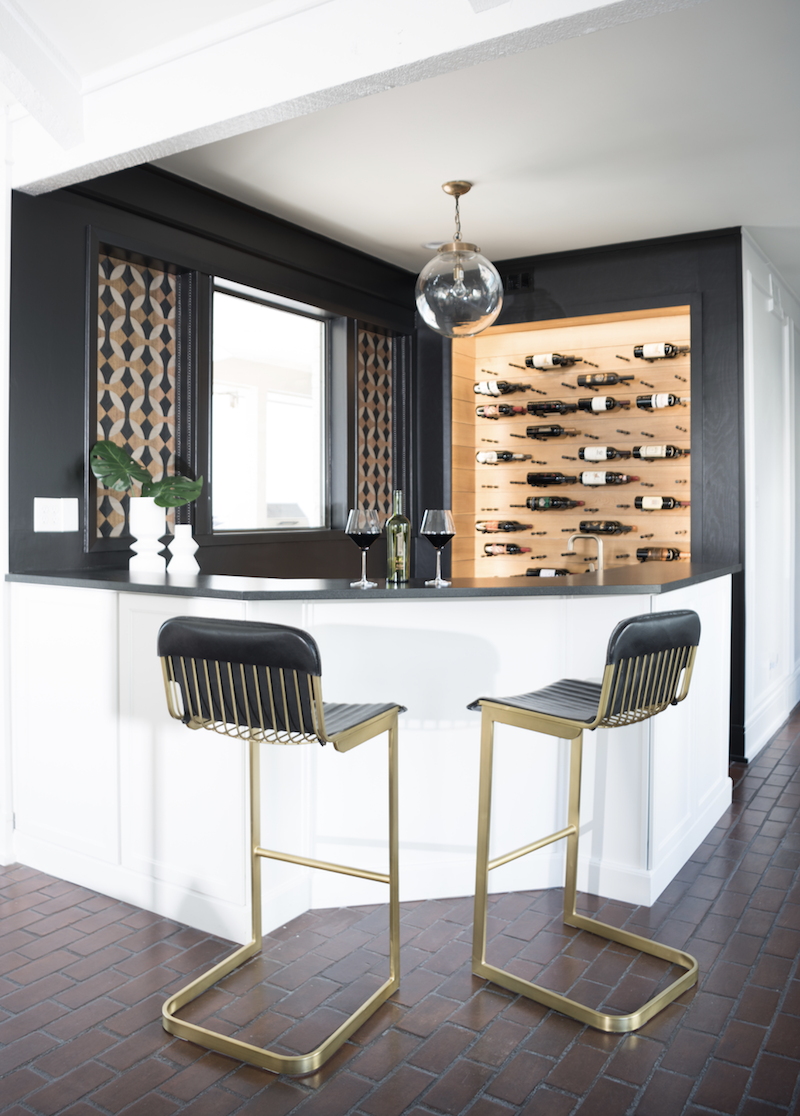 The allow for :
– Extra space
– Storage needs met
– DRINKS
– And Beauty
We found 6 well designed bars on
Houzz
that we loved and want to tell you WHY:
1. The Unique Wine Storage:
They not only took their design theme by the horns, but incorporated it into a shaped bottle holder on the wall!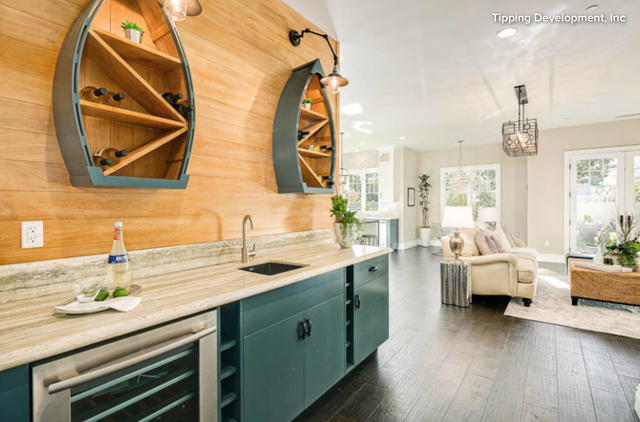 2. Using the "natural color" as the pop:
By creating all the interiors to be black, white and gray, they allowed the beauty of the exterior to be the color pop of the space.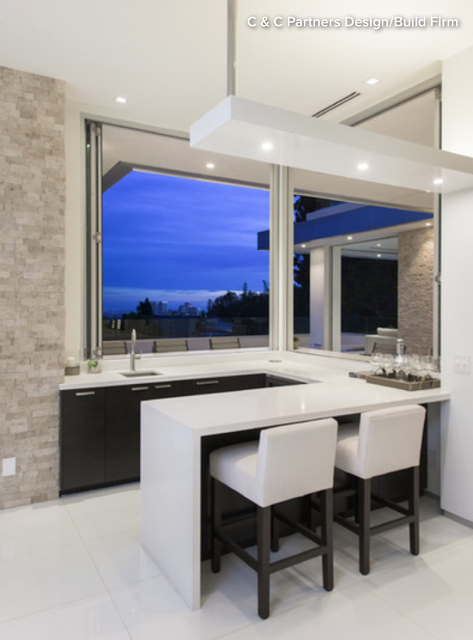 We are ALL about backlighting and we love this medium used here!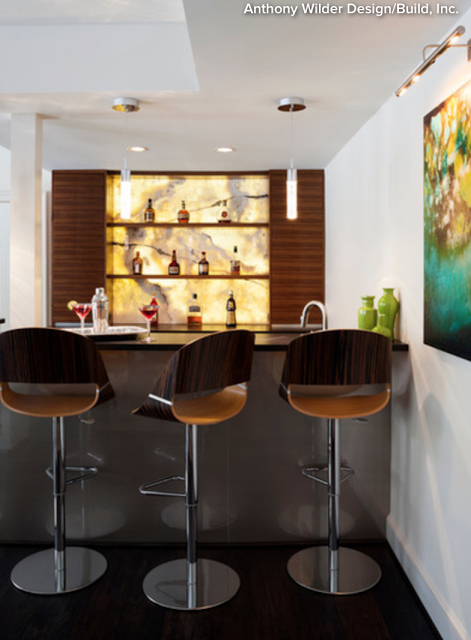 4. Sleek and Sophisticated:
We love the formed lines and straight design of this dark, masculine bar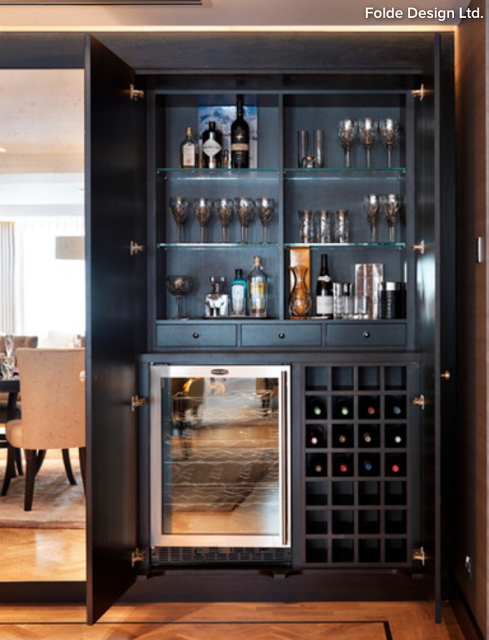 For those that are lacking for space, this closet designed bar is the perfect match!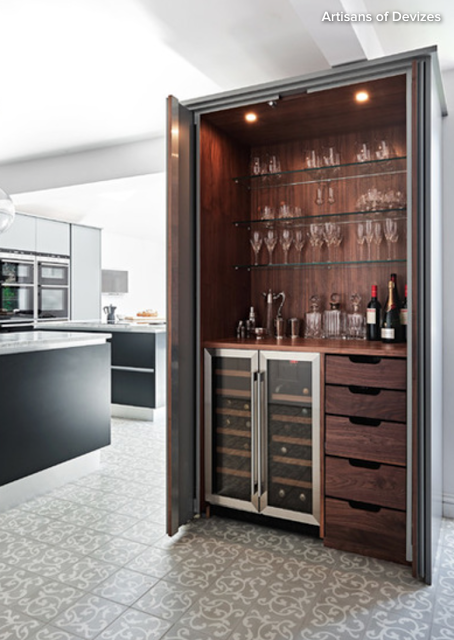 This looks like lots of bars we have done, and we love the simplistic beauty about them!