We love changing up the ordinary to the unexpected in spaces you might not expect. A powder bath is a space that is easily overlooked. Small, ordinary, and a place people view as an area to "save". BUT why make it less than satisfactory when it could turn it into something incredible?! We call it Powder bath floor play!
What do we do to achieve that?
LOOK DOWN. The floor.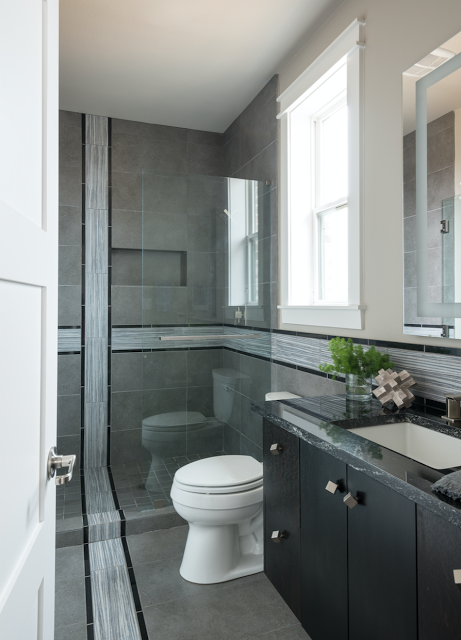 There is so much you can do with a simple tile pattern. Whether it is creating a visual effect….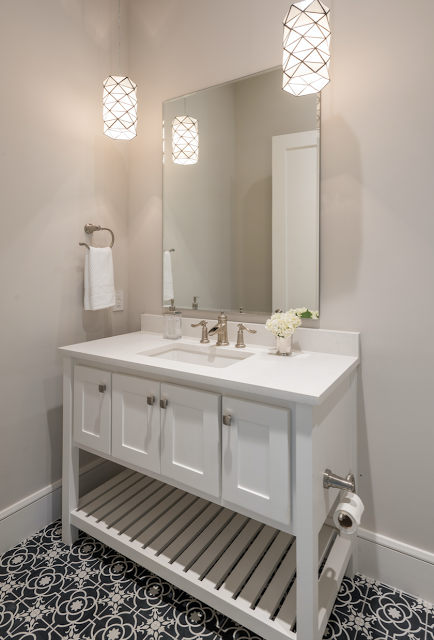 Or turning a stone on different angles….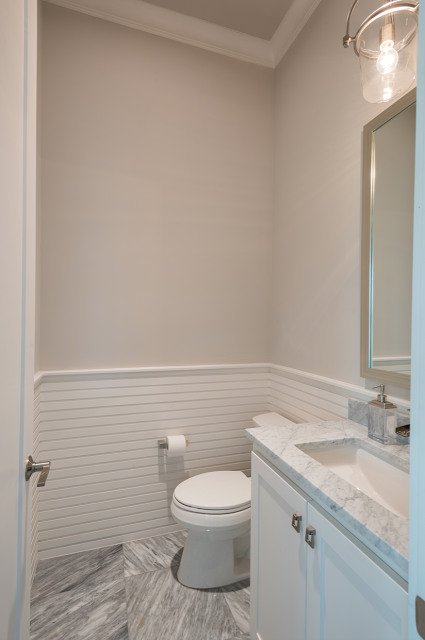 A floor can set the tone by a milestone. Here we used a simple small mosaic to echo a wallpaper used throughout the walls!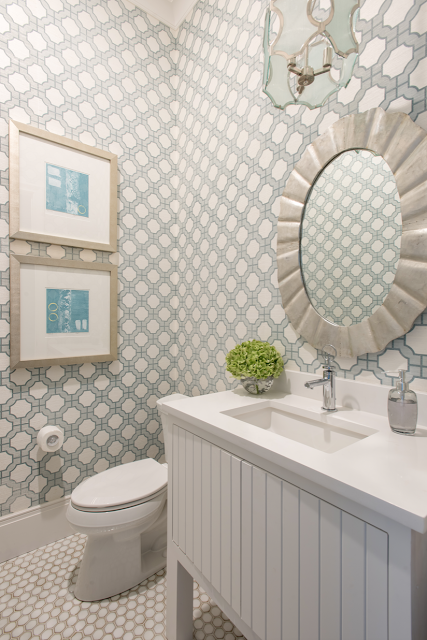 Now don't overlook the ordinary and always look to the floor for inspiration!