We are here to answer that question!!
Why paint your walls multiple colors?? Because that goes against every ounce of our being to actually say that 😉
Well there is a time and place for everything … and multiple wall paint has it's place!
1. Delineate a Space –
Choosing colors that coordinate with the color scheme and "arranging" them on the wall can help to make the room "understood"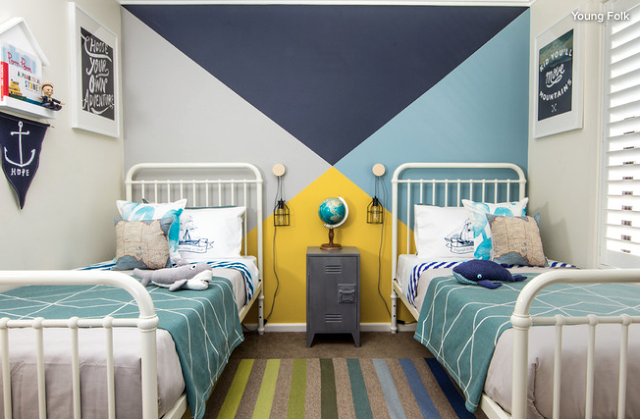 2. Draw the Eye Up
Do you have tall ceilings or want to accentuate the height of the room? Paint the top half a special color!
3. Create a Unique Space:
This would be perfect or a nook or kids bedroom…. The ombre look is all the rage!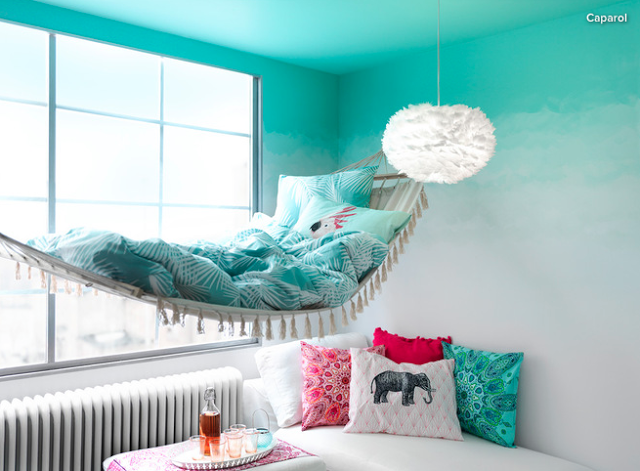 4. Set the "Scene" –
This particular room was turned into "story time" by a faux chair rail effect using paint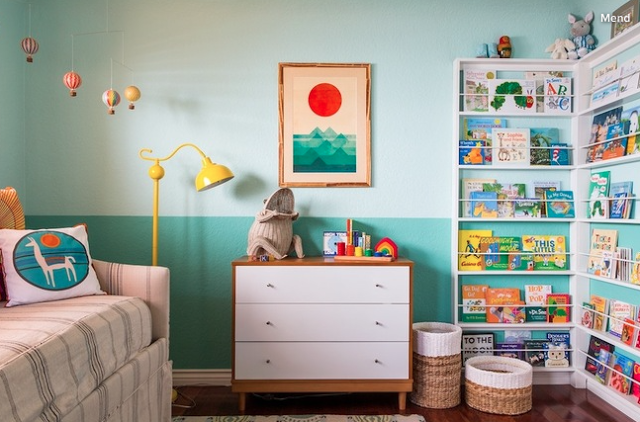 5. Accentuate Proportions –
Without the paint in this room, it would seem very small. By using bright colors in unique places, it brings out larger spaces that you didn't know existed!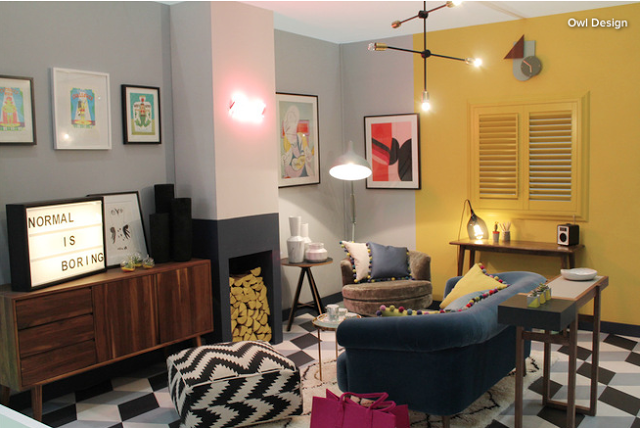 We like this idea — but definitely only when following these rules!!