It is Girl's Weekend in Atlanta (that is of course, plus Grandpa!). My girls and I flew in to visit with my parents and sister (along with nieces) in Cumming, Georgia… sounds like the boonies, but it is really just North of Atlanta. With traffic, it feels like the boonies.
Lots of catching up, however, we didn't miss the mall… a must from the two 12 year old cousins. The highlight was actually just a quick stop to the Wakoola Water Gardens… to take a peek at the design for the water feature my parents are having installed in their backyard.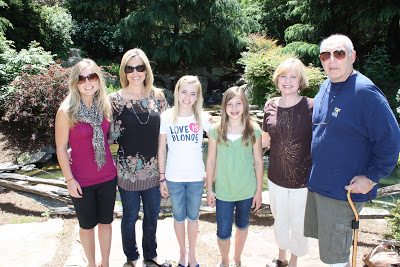 Of course, being from Atlanta and moving to Plano, I was in awe of the beauty of the trees and landscape and had to pull out my camera! The extra bonus was the use of my favorite color, turquoise, all over the outdoors. What a way to brighten up your outdoor space. Take a peek…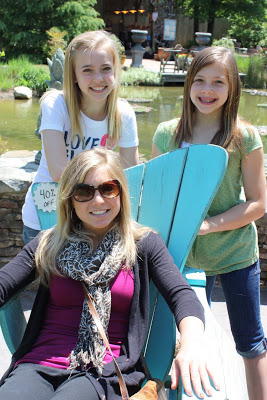 Ashley and Avery on the left and Emily on the right..
Do you want this blue chair for your yard? 40% off!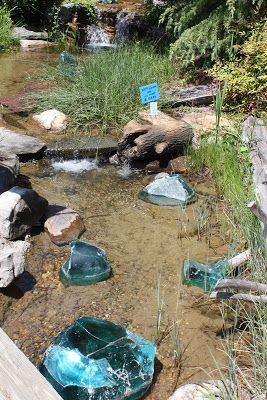 Loved these rocks… they look like turquoise lucite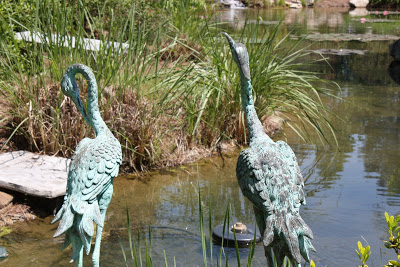 Great patina-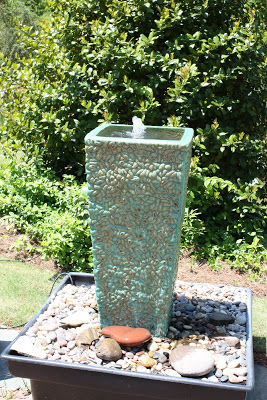 Relaxation…. you probably have a corner for this:)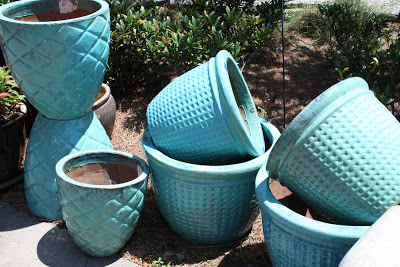 What will I do next year when Pantone introduces a new "Color of the Year"?
I hope I like it!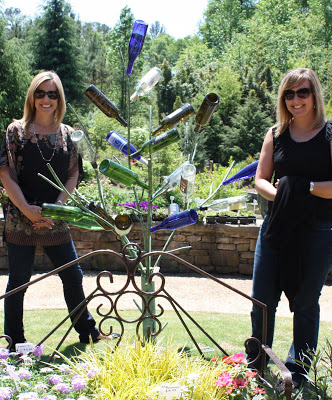 My sister and I with the "Wine Tree". (I know we are from Georgia and this is sculpture is bordering on making a red neck statement, but I know many of my friends in Plano would put this to great use in their yards!)
Our trip is winding down and I need to start packing up. I'm a bit tired- the picture below shows us right before midnight…waiting for the clock to strike midnight so we could sing Happy Birthday to my mom! For those that know me, staying up after 10 pm is an amazing feat for me!!!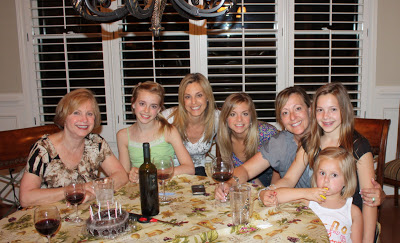 Happy Birthday, Mom! So glad we could share it with you! xxooo
Until next time,
Traci