After a few months and a lot of decisions, Mrs. White Walls kitchen is finished!
Before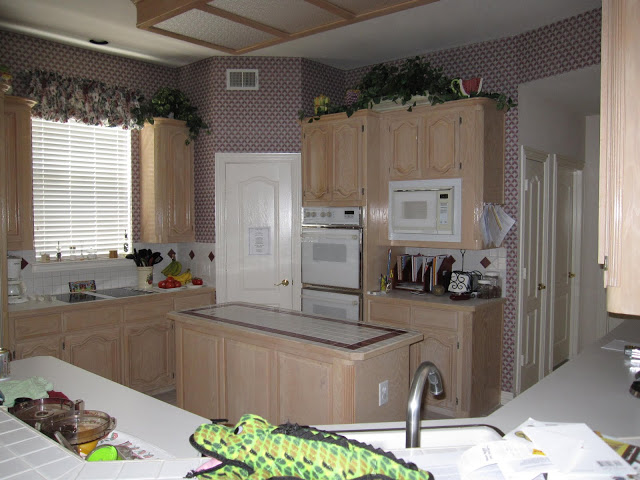 After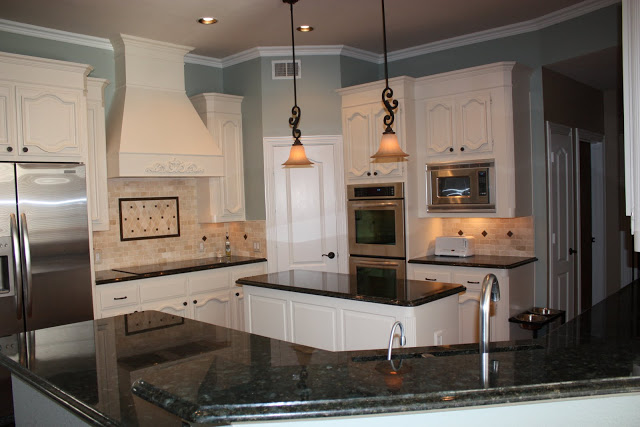 Let me fill me you in on the major changes:
Window- gone!
Custom vent a hood added
Substantial molding added to top of cabinetry
Verde Peacock granite
Travertine backsplash with metallic inserts
Bar redesigned- counter height to the left and bar height to hide the sink
Fluorescent box down… pendants up
New cabinet hardware
Awesome stainless appliances
Crown molding
Hardwood flooring
Cabinets and walls painted
Can lights added
Under cabinet lighting
We still have the left side of the kitchen to finish (built in china cabinet is painted dark brown and we are searching for table and chairs and hopefully exchanging light fixture for larger model:). I will post pics when that side is done!
A few photos of the remodeling process: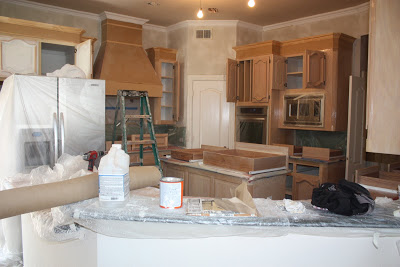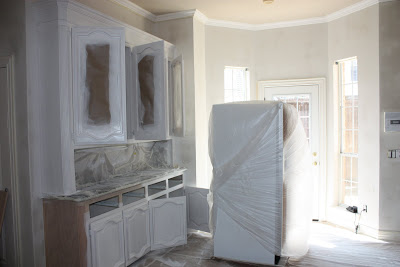 Tough road but worth it in the end! Magnifico!
Until next time,
Traci