Brick — Do you paint it or leave it
and let it have "character"??
We unravel the mystery for you. The answer is…. it depends 😉
You knew it wasn't a YES or NO answer didn't you??
When to PAINT IT: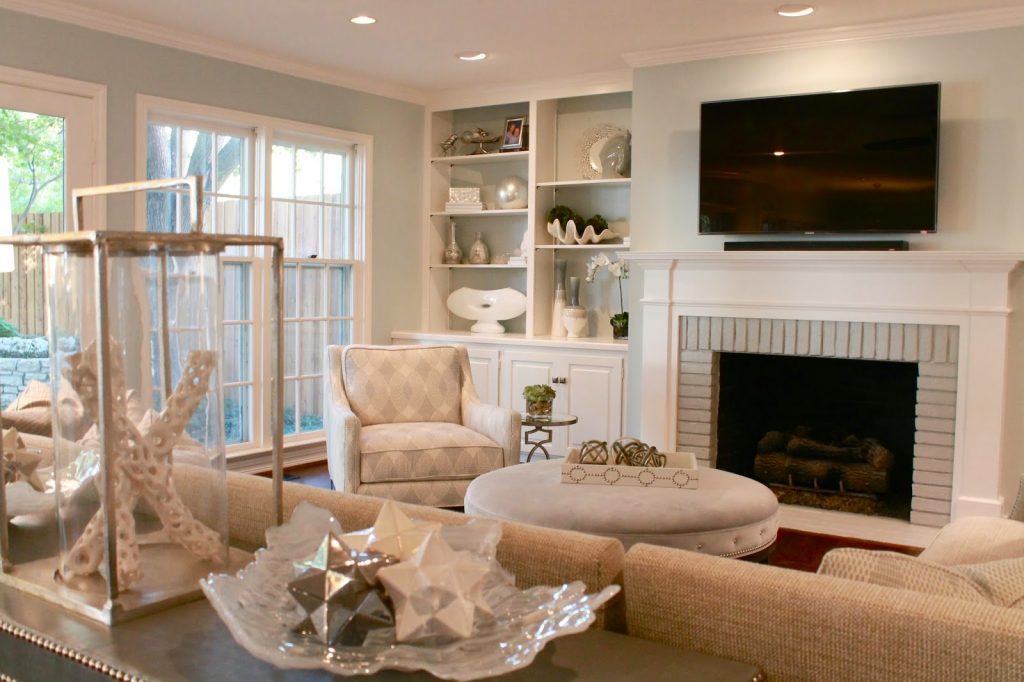 (this simple coat of gray paint covered up a dark red brick and changed the appearance of the whole living room!) See the full TCI project HERE
1. When it is a "heavy" brick that makes the room seem dark and dingy… a fresh coat of a light color paint can instantly revive it to a bright, happy, and spacious area.
2. When there is another "showstopper" in the room such as an amazing light fixture, or an architectural detail, the natural brick could take away from the focal point.
3. When you are going for a more contemporary look — this may go without saying, but a simple solid painted brick gives a much more clean appearance to the space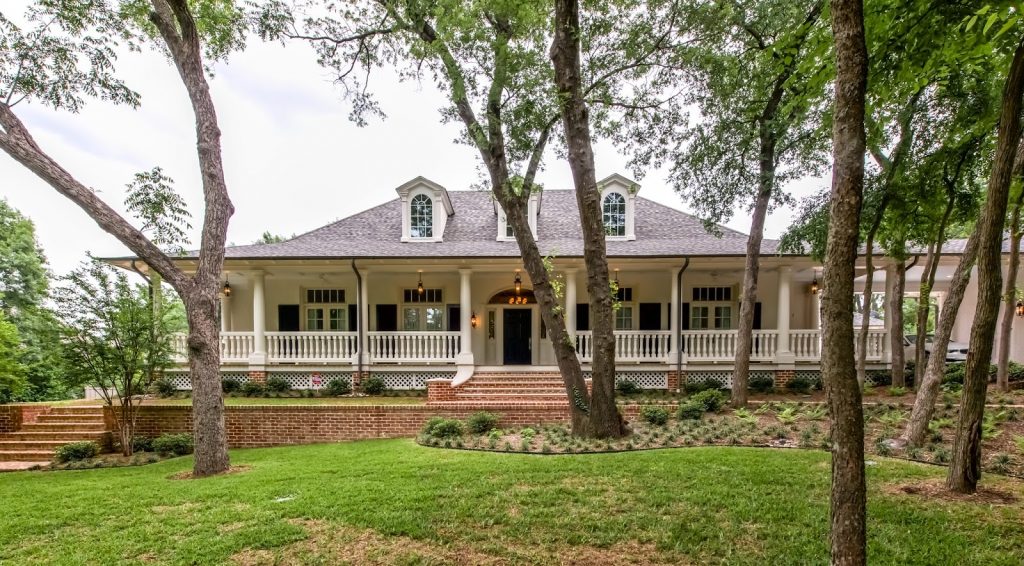 (This white painted brick- southern style home is a stunning find nestled in the beautiful landscape)
See more of this TCI project HERE
When to LEAVE IT: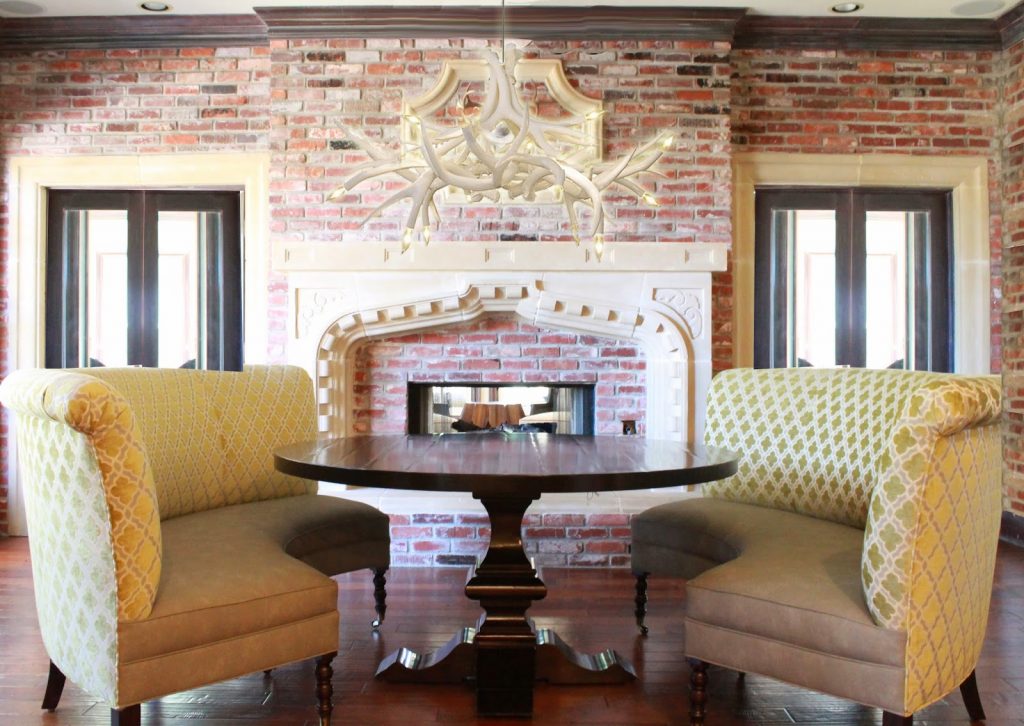 (The natural brick is the perfect backdrop to this bold masculine space)
See the full TCI project HERE
1. When it serves as the jumping off point for the color palette — Use the brick color to form your concept for the entire space and take advantage of the natural character.
2. When the brick is on the floor — it hides dirt amazingly
3. When you are searching for more rustic and texture in your design
There are so many options and ways to incorporate brick the
RIGHT way to make the perfect room.