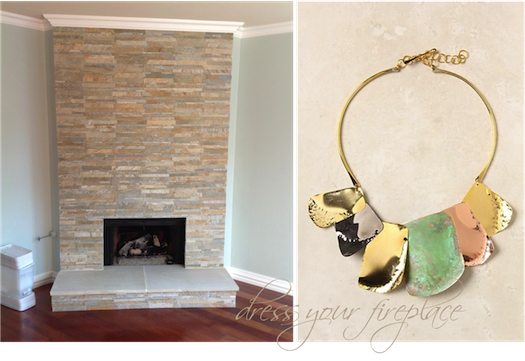 The fireplace, a center focal point of most living rooms….why not start here when deciding to give your room a facelift? When you change the focal point of the room…everything seems more fresh, clean and well designed. A "fireplace design".
We
are doing more and more
fireplaces
daily! This is a concept photo for a clean lined – stacked stone fireplace for a client…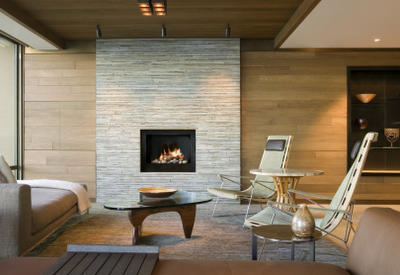 And here is the impressive "before" and "after"! The mantel is being installed this week 😉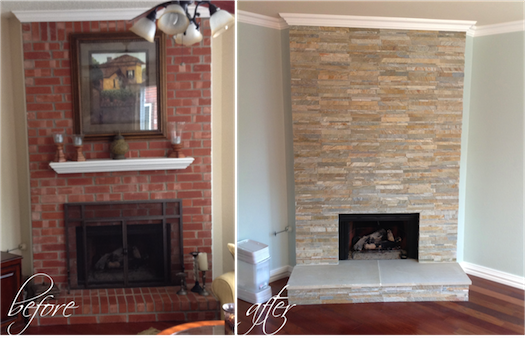 For a more bold and architectural fireplace surround, check out this installation from our photoshoot last week!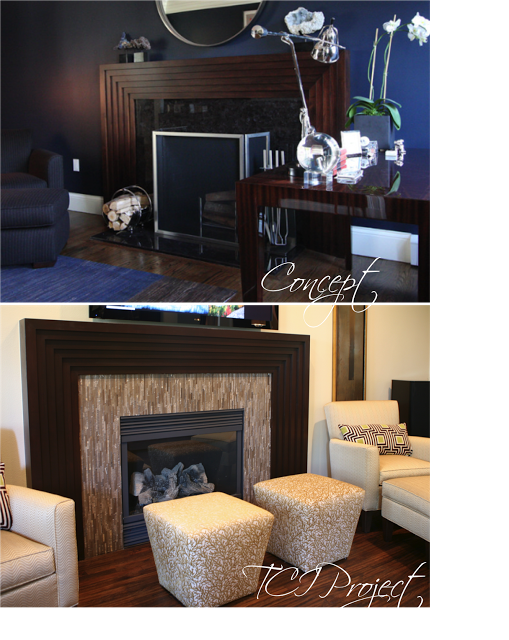 While the architecture of the fireplace most definitely makes the biggest impact structurally as well as visually, many times the mantel decor can accentuate the impressive lines of the fireplace.
Symmetry vs Asymmetrical
Start with a large object in the center, then place pairs of objects on either side. They don't have to be identical, just related. Symmetry doesn't have to mean stiff — the organic shapes of branches and seedpods keep this arrangement casual.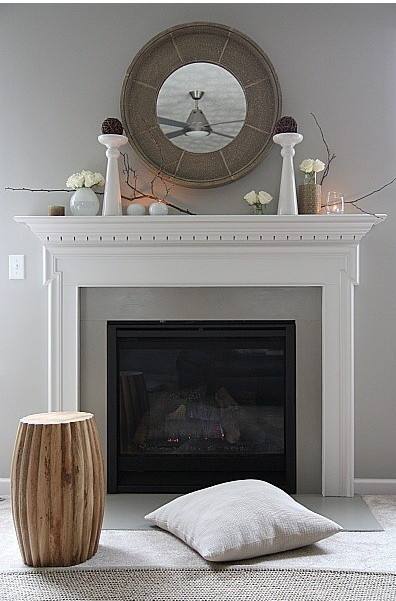 An asymmetrical arrangement harmonizes objects of different shapes and sizes. Balance a tall, large object with several smaller ones. Nestle the assemblage tightly together to increase its visual weight, and overlap shapes to create layers. A similar color palette gives unrelated objects a theme.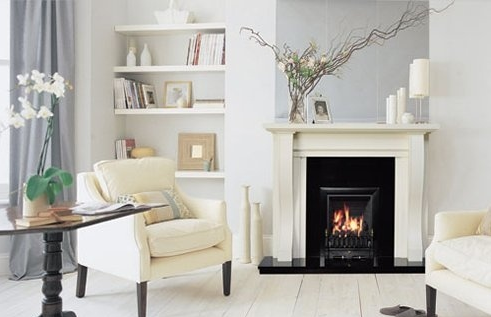 Minimalistic
There is always something elegant and striking about a simplistic design. Don't be afraid to "not clutter"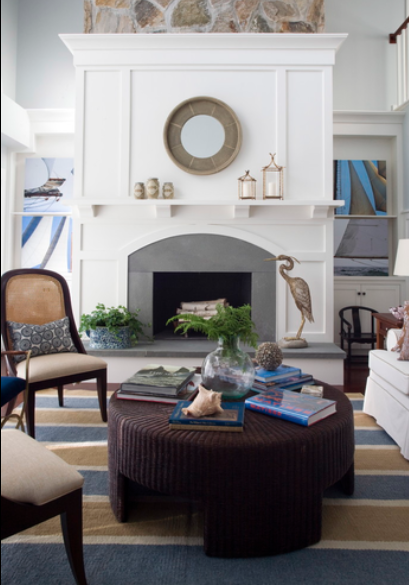 Do you have any great ideas or images from your fireplace design? Be sure and comment to tell us all about it!