Per our "Ease of Glamour" campaign … we strive to create spaces that warm a home, create unity and provide useful purposes. Finding zen in design is DEFINITELY needed right now in my life.
Finding that "niche" that the client loves or hobby they enjoy is a fun task we love to uncover. You'd be surprised how many people love to do random, FUN things!
One of the spaces that we think is unique is a work out room. Many homes have such a place that is devoted to their health, but even more specifically is a YOGA room.
Having requests for these can be tricky and interesting. Research is our first thing on the list to make spaces such as these top notch.
These are some of our tips to take to note while designing a Zen place.
1. Plenty of natural light: Let the light flow through any window you are able to create.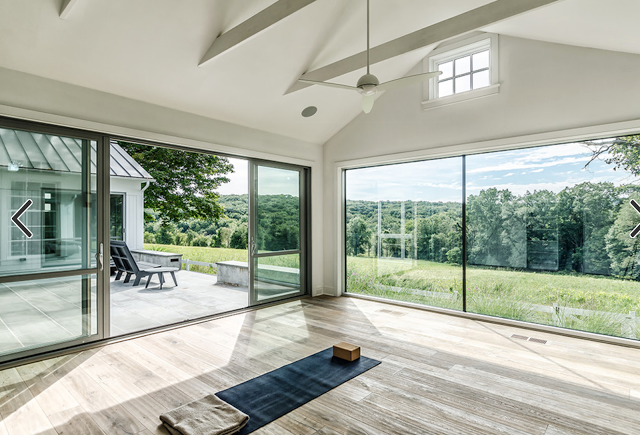 2. Well ventilated area: The actual temperature is up to the person themselves, but creating a space that moves air easily is a necessity.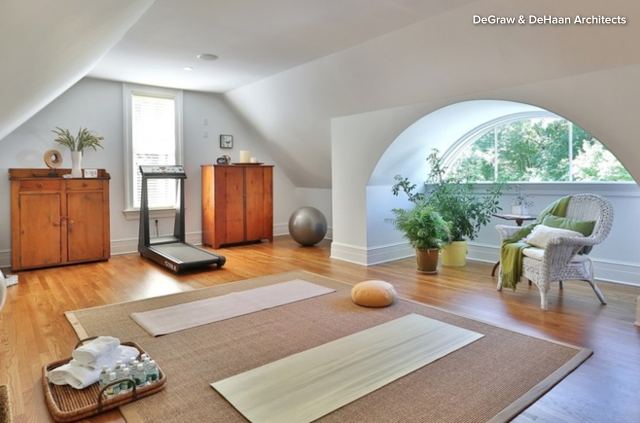 3. Adequate space – Typical yoga space is 9'x 9′ to have full range of motion for all the poses.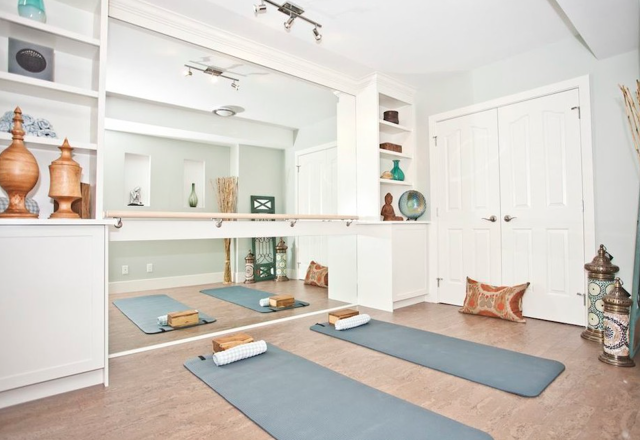 4. Warm color tones: Create something pleasing to the eye and comforting to the soul.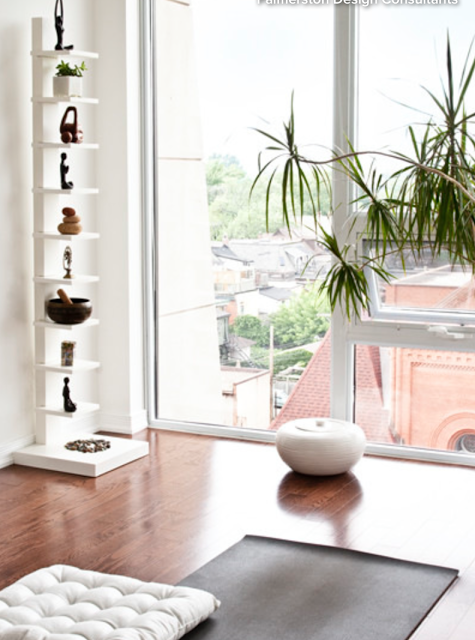 5. Create a set apart space: You don't want to be posing around something cooking dinner, if space allows, create a room set apart from everything else.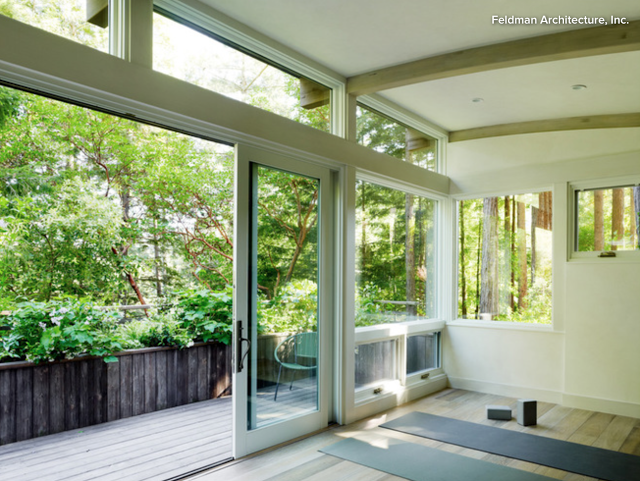 Hows that for a random tip and trend?? Don't we all wish yoga rooms were in our future??