Each year I try to think of new and different things to make the holidays unique … Sometimes it's fun to grab some craft paper and markers and do a little DIY. Here are some of our favorite DIY decor and gifts for the holidays that Houzz has featured and we love!
Holiday Backdrop:
With a little paint, a board (or even a large piece of paper) can be transformed into a backdrop perfect for holiday photographs. If using a board, paint it white and allow it to dry. Then use a stamp with a wintry motif to print a repeating pattern in black. A small board can work as wall art or as an accent behind interior vignettes, as seen here, while a larger board, paper or canvas can be used as a smile-booth background during a holiday party or for family photos.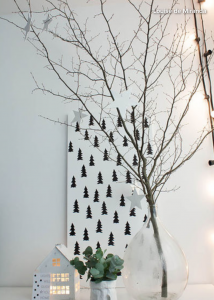 Rustic holiday card display.
This easy holiday card display is super quick to set up: Simply hang a length of chicken wire from the wall and use clothespins to attach holiday cards. Done!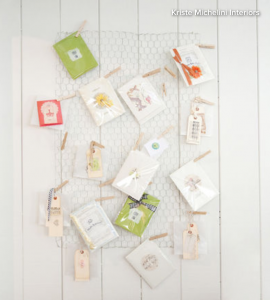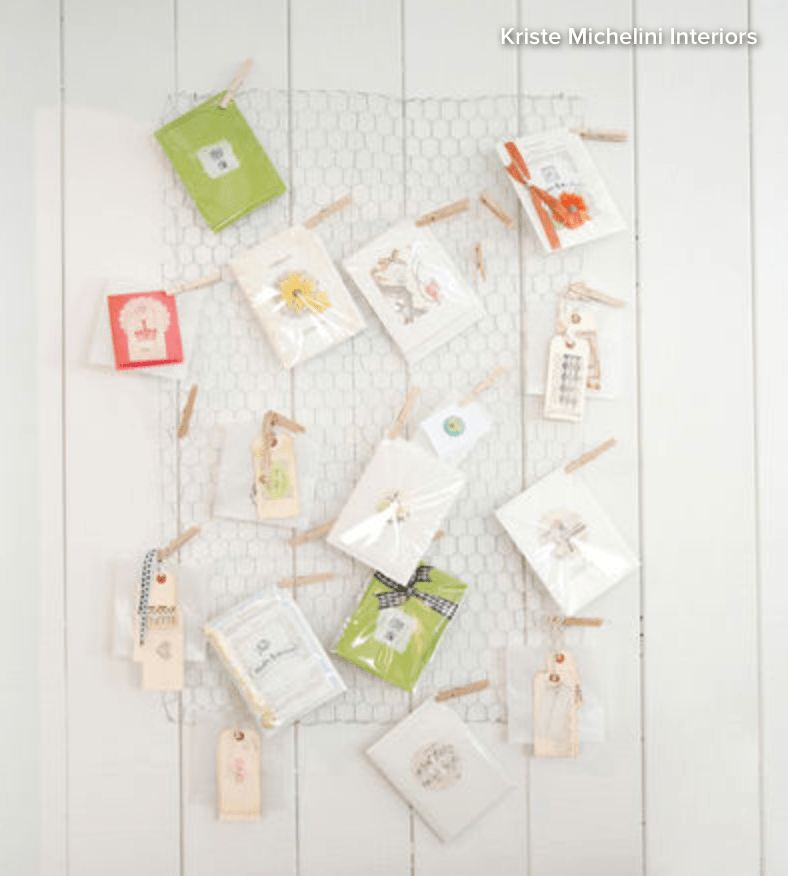 Natural wreath.
Using a wire wreath form and a bundle of foliage sprigs (either purchased at a florist or gathered from your yard), create your own festive seasonal wreath to adorn your door all winter long.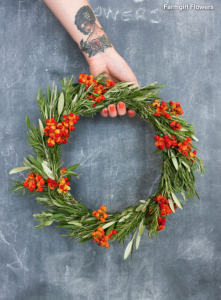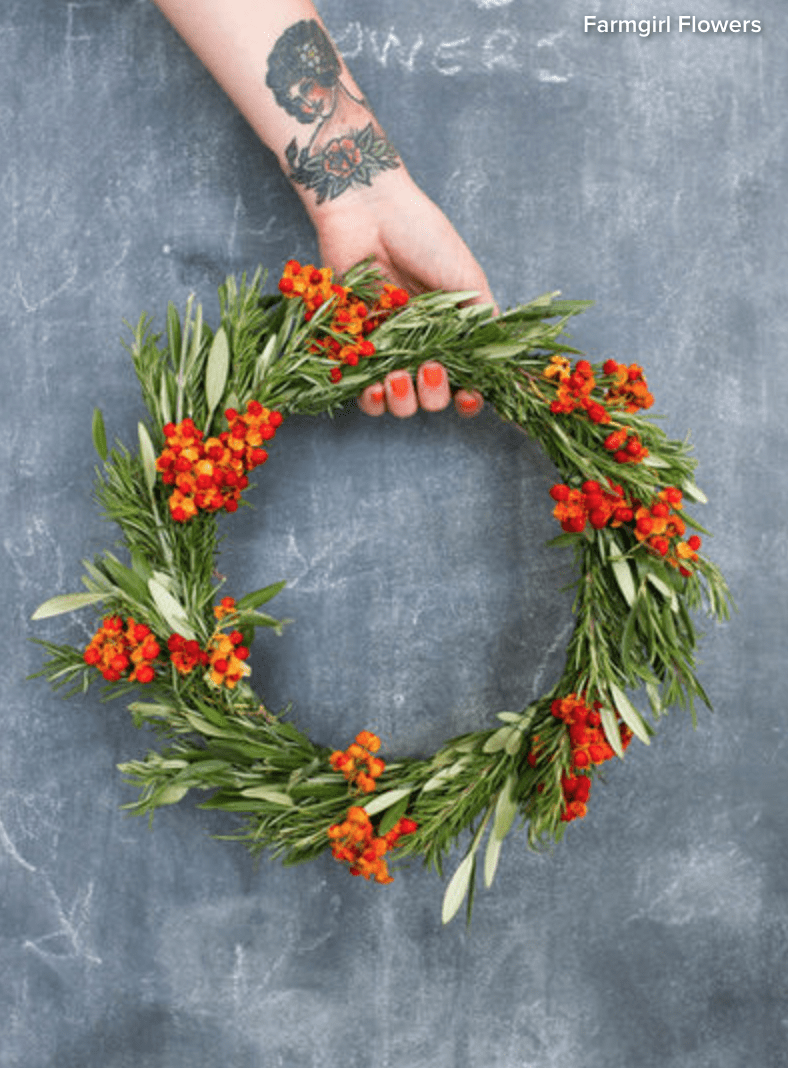 Felt ornaments.
Wool felt is a lovely material to work with, and these ornaments couldn't be easier. Use a simple template (a tree or star cookie cutter would work well) to trace and cut out shapes from a piece of felt. Thread a loop through the top using embroidery floss or twine, and slide a wooden bead onto the loop as a finishing touch.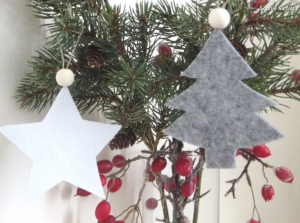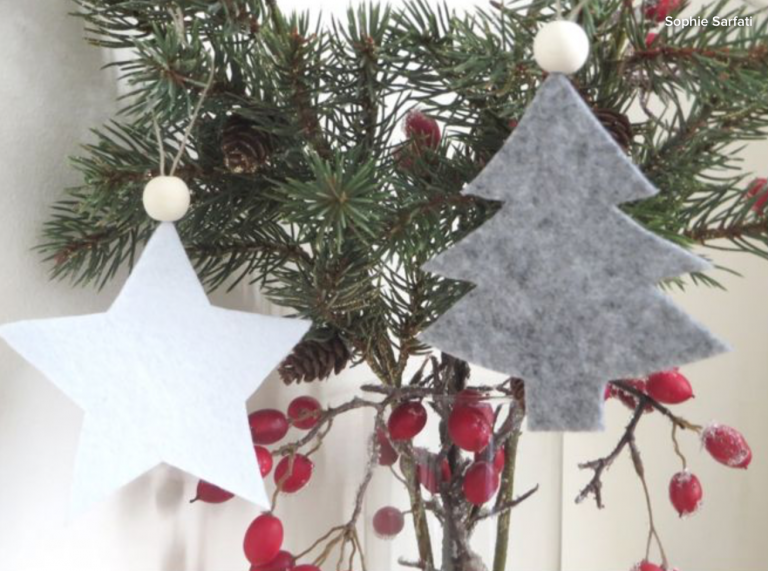 Clay cookie-cutter ornaments.
These ornaments have a Scandinavian simplicity that looks beautiful on the tree or as embellishments on gifts. White air-dry clay (available at most crafts stores) is easy to work with — simply roll out and cut just as you would cookie dough. Use a straw to poke a round hole for a string through the top, and let dry on waxed paper.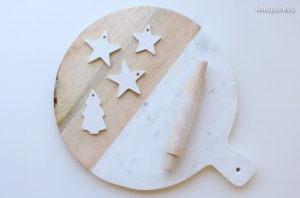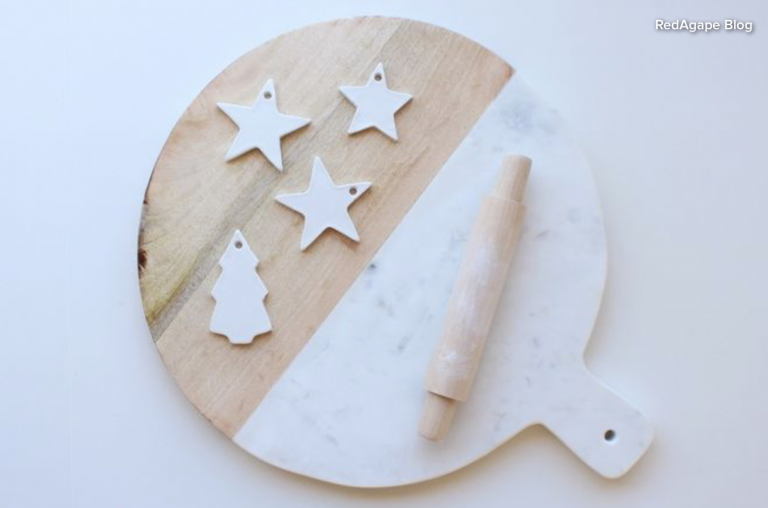 Winter bulb gifts.
Keep supplies for these cute paper-wrapped bulbs on hand and you'll never have to scramble for a hostess gift again. These also make a thoughtful small gift for neighbors, teachers and anyone else you'd like to thank.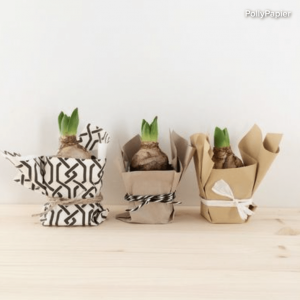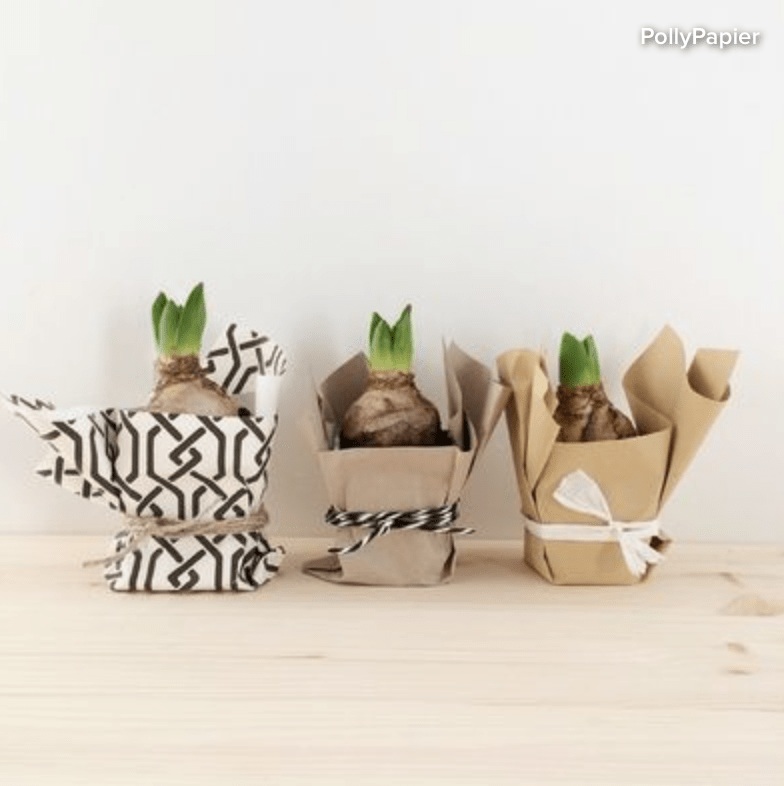 Mini advent village.
A tiny town of boxes filled with little treasures will enchant children and adults alike as you count down the days till Christmas.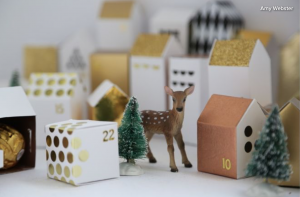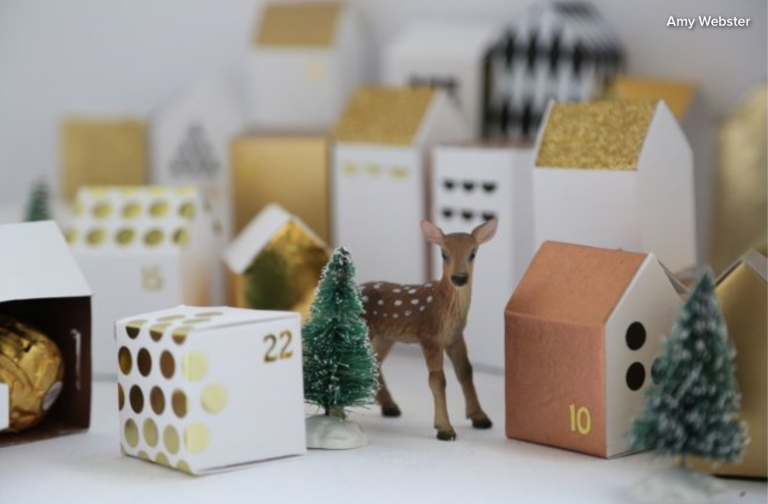 Happy decorating this season!