If you've hung around here often, you may have heard of our fun, easy and super functional package called our Design Delivered service. If you are a DIY'er, would like guidance on a specific room (or rooms) in your home, and want the TCI look … this is for you! We partnered with the sweet gals over at Merritt and Style to help Laura refresh her master bedroom and their home office they use for their style blog! Check out some fun ideas, see how this online design service works and drool over the Design Delivered for Merritt and Style Blog.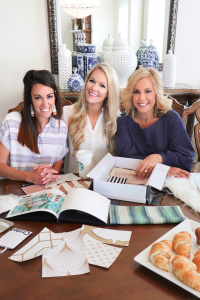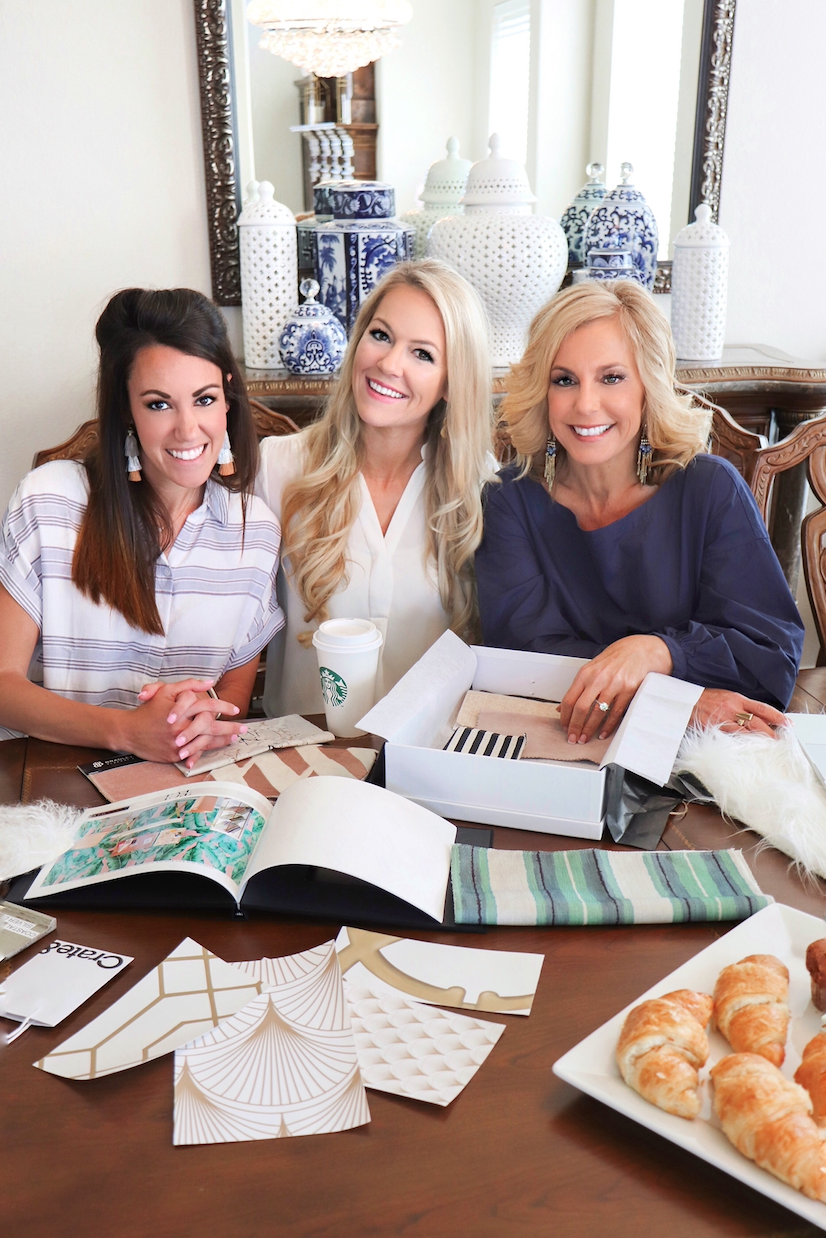 Design Delivered – an Online Design Option
We first send our clients a questionnaire to find more about their style, needs and wants. Once we have a full understanding of their project and have received photos and measurements of their space, we dive in!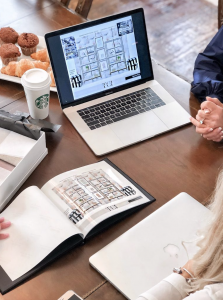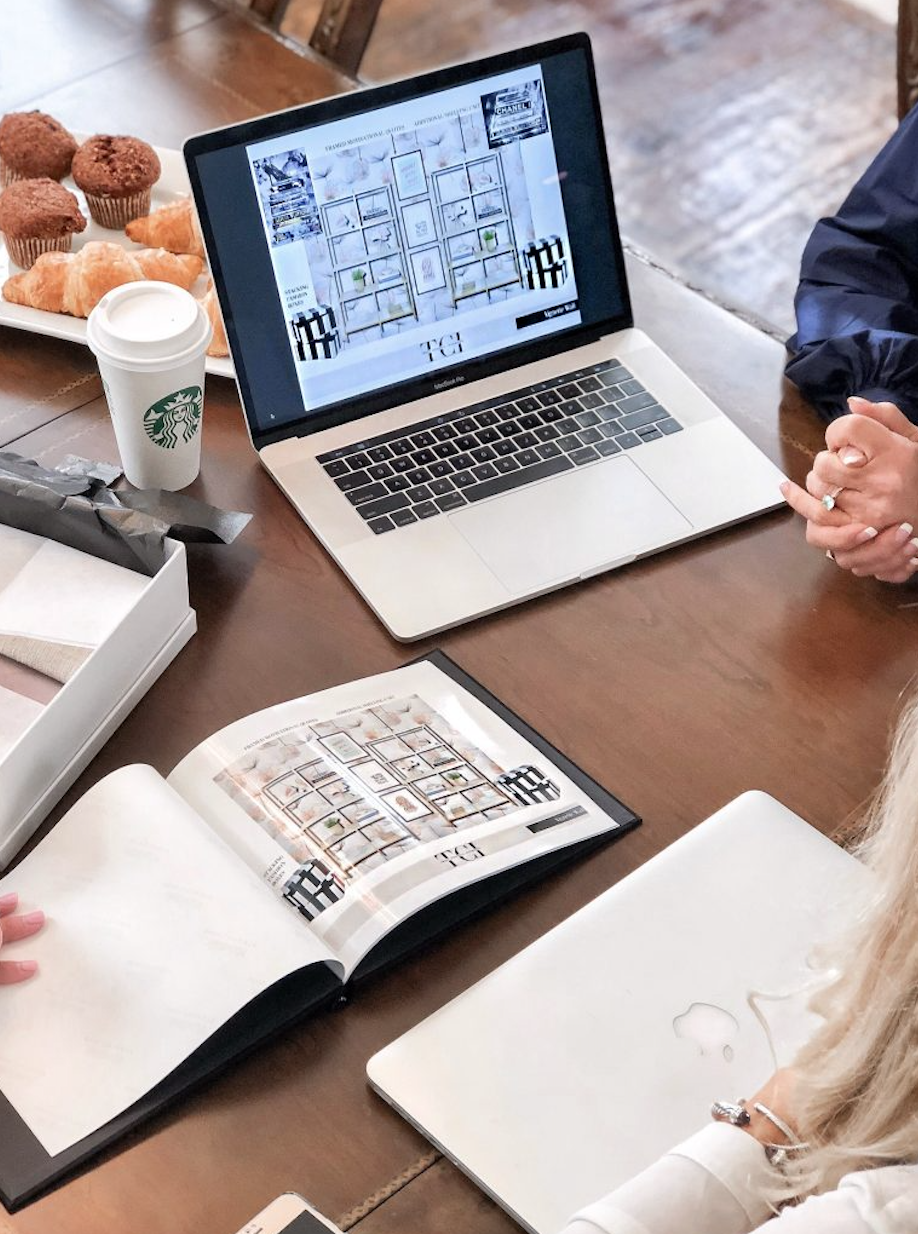 Once we've put the finishing touches on your presentation, you'll receive a digital presentation of your completed project, as well as a digital spreadsheet containing links to each source to where your pieces were shopped. Easy for you to click and buy each one of them and get to decorating your space!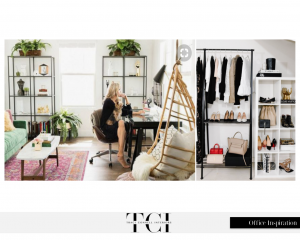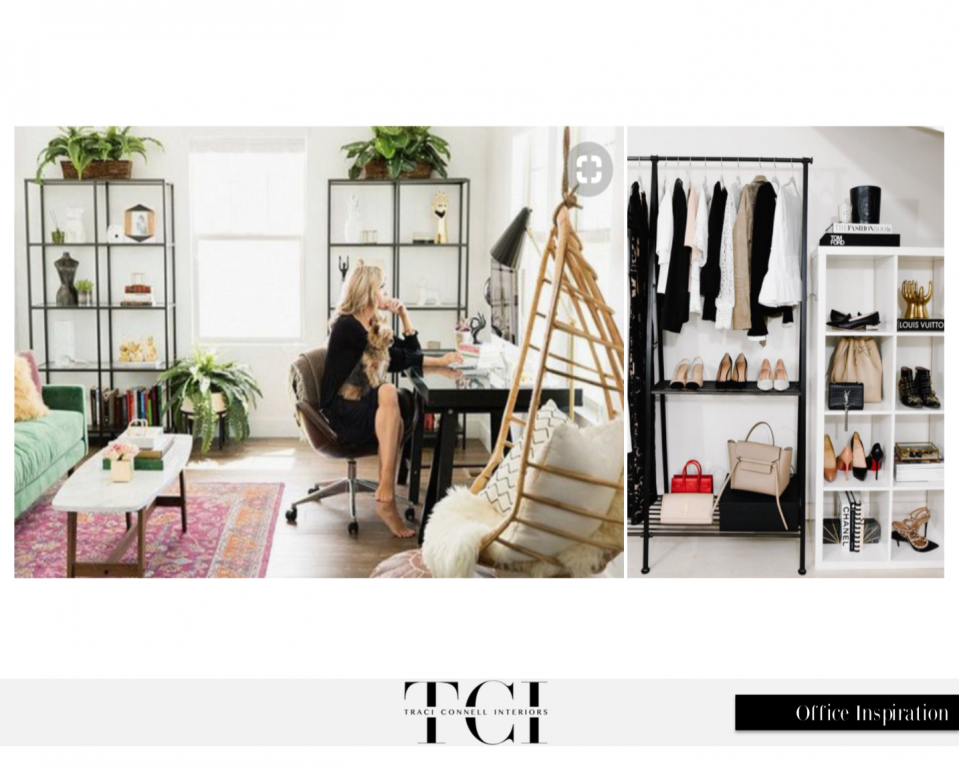 Merritt and Style desired a fun, lively and unique space to house their blog "home". A place to shoot pictures, be inspired and HAPPY! We hope this home office did just that!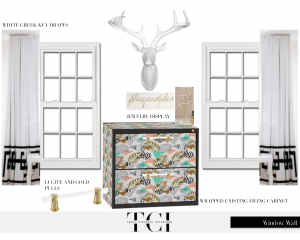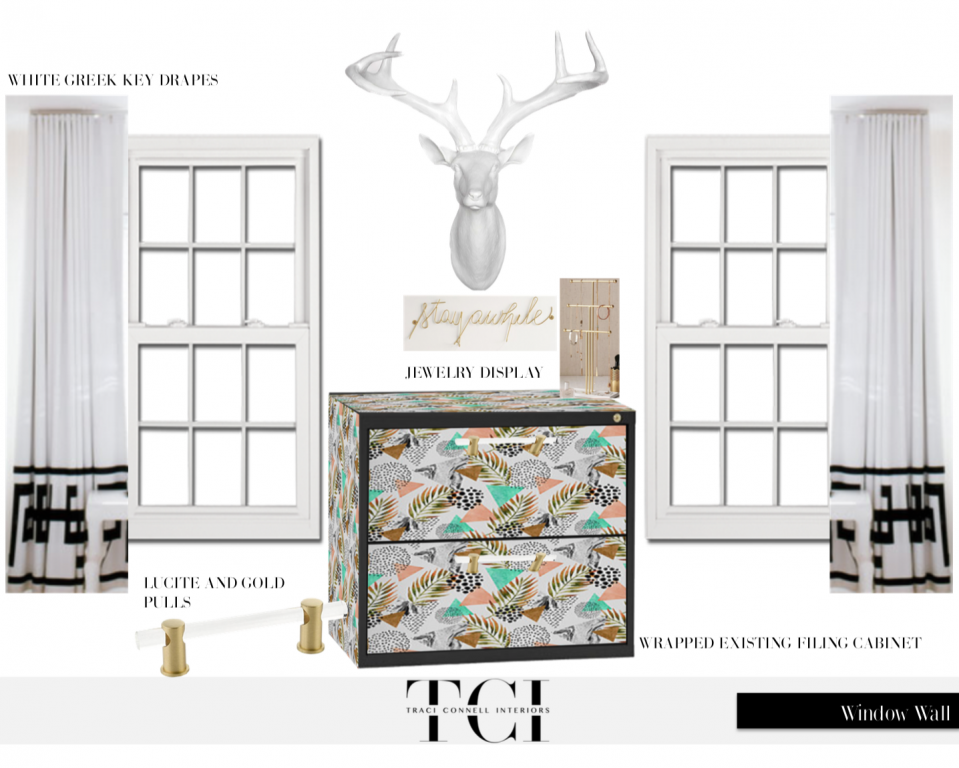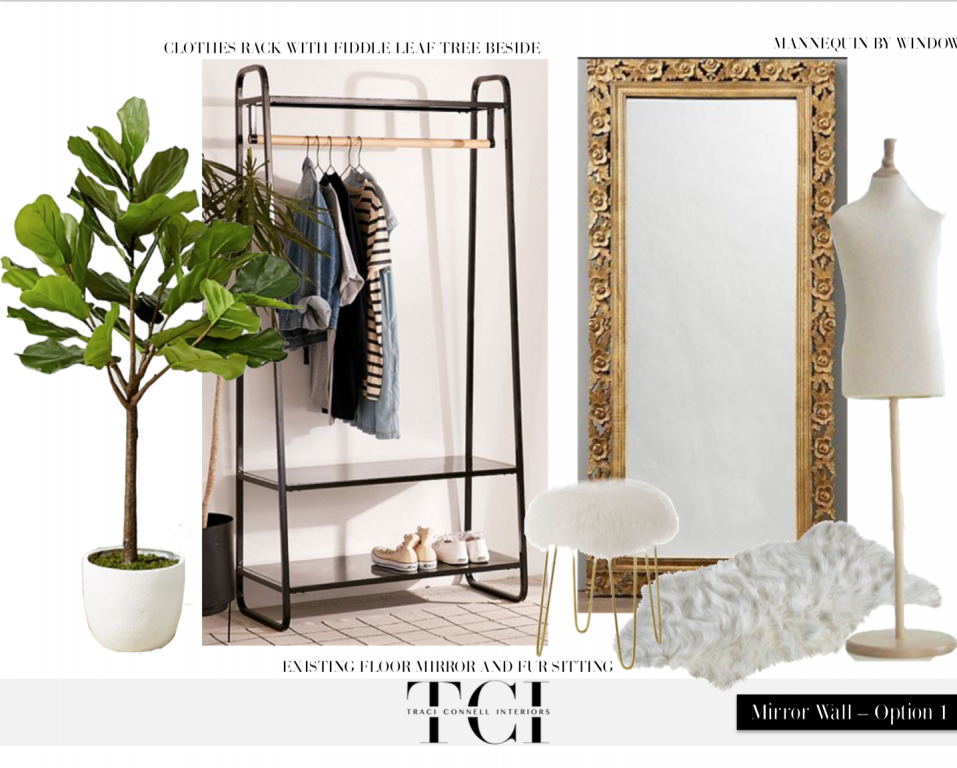 Laura's master bedroom already had GREAT bones to work with, so we wanted to find a few statement pieces to add to what she already had begun to create.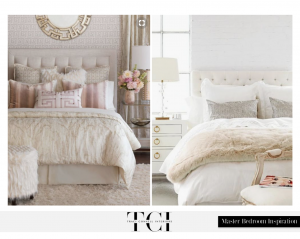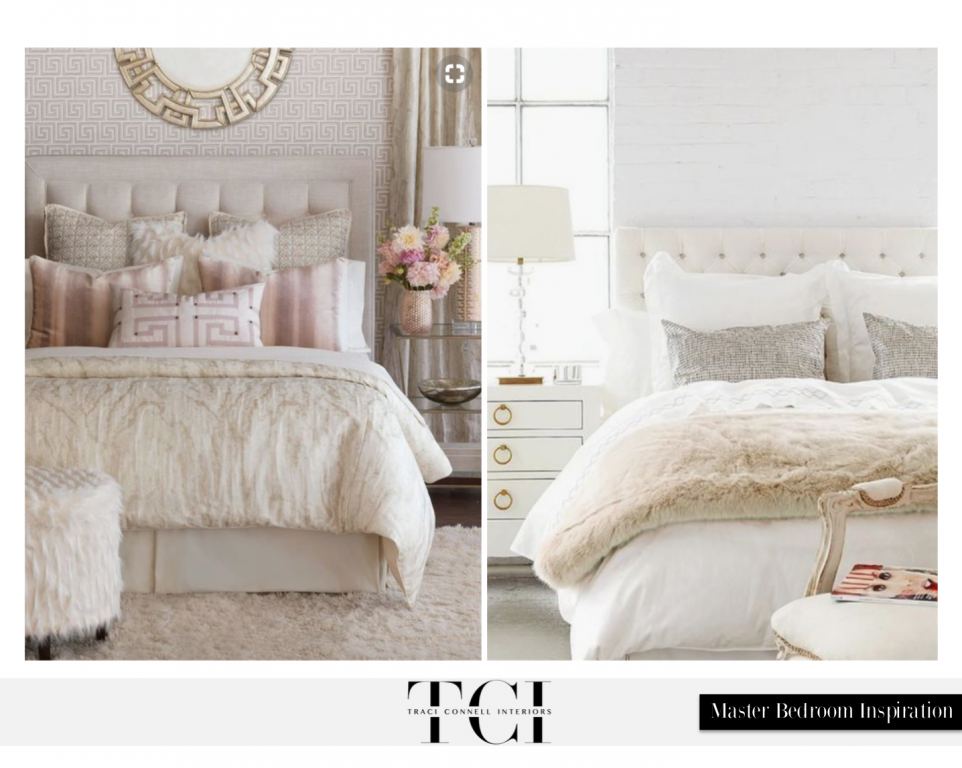 Adding a textural wallpaper in the tray of the ceiling, and spicing up the wall decor were a few of the ideas off the top of our head. We suggested adding new nightstands and a sitting area as well to bring in a touch of the feminine while still keeping it neutral and classy.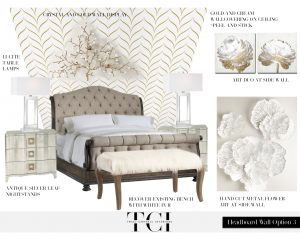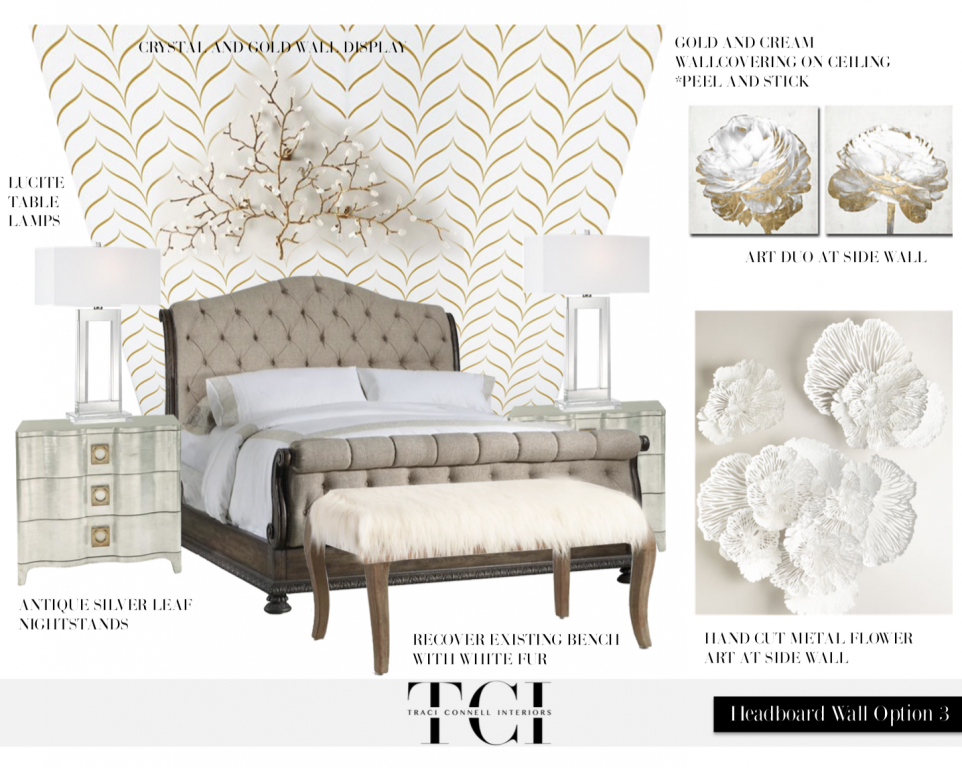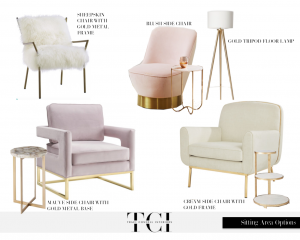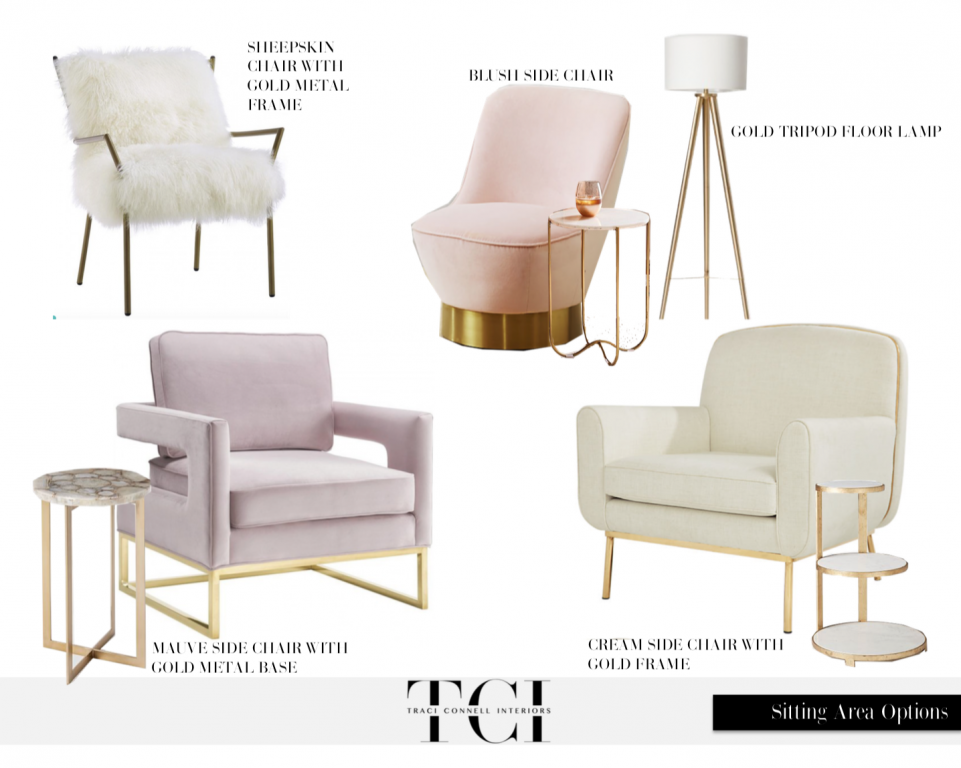 We learned SO much about these fun and stylish girls while getting to design these spaces for them. Be sure and check out their adorable and super useful blog, Merritt and Style for literally all your fashion and lifestyle needs. We hope they enjoy their functional, beautiful and well designed space that was easy to create, and implement themselves! And thank you to Cristie for these beautiful pics of our meeting with them in Laura's stunning home last week!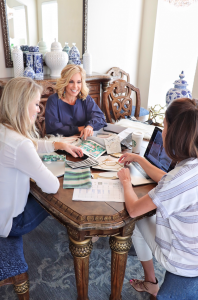 Does this spark the designing itch in you? Looking for a DIY service you too can implement?? Read more about our online design service here – Design Delivered