The interior design of a commercial space holds the power to impact everything from employee productivity to customer perception. So, when it comes to creating a functional, visually appealing, and purpose-driven environment, it's vital to have the right commercial interior designer on board. But where to start the search? In this guide, we'll explore the art of finding a top-notch commercial interior designer right in your local area.
1. Define Your Needs
Before embarking on your search, take time to define your project's scope and objectives. Determine your budget, your design style preferences, and the timeline for your project. Having a clear vision of your needs will help you identify the best designer for your project.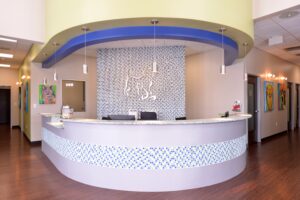 2. Seek Recommendations
Word-of-mouth recommendations can be a goldmine. Reach out to business associates, friends, or industry peers who have experience working with commercial interior designers. They can provide valuable insights and lead you to designers with proven track records.
3. Online Research
The internet is a vast resource for finding commercial interior designers near you. Utilize search engines, social media, and design-focused platforms to discover local designers. Websites like Houzz and LinkedIn can help you find professionals in your area.
4. Local Design Associations
Local interior design associations or chapters of national organizations often maintain directories of accredited professionals. Reach out to these associations for recommendations or search their online directories.
5. Visit Commercial Spaces
If you've been impressed by the interior design of a local business, don't hesitate to ask the business owner for a referral to their designer. Many designers proudly display their work, so this method can lead you to someone with experience in your area.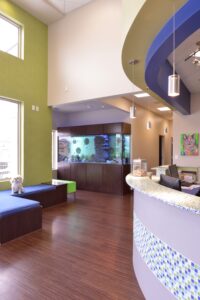 6. Consult Industry Publications
Industry-specific publications and magazines often feature profiles and showcases of interior designers. These resources can offer insight into the work of designers in your local area.
7. Check Online Reviews
Look for online reviews and testimonials from clients who have worked with commercial interior designers. Sites like Google, Yelp, and Angie's List can provide valuable feedback on designers near you.
8. Interviews and Portfolios
Once you've identified potential designers, conduct interviews to discuss your project. Ask about their experience, design philosophy, and view their portfolios. Pay attention to their ability to understand your vision and communicate effectively.
9. Local Networking Events
Local design or business networking events can be ideal places to meet and connect with commercial interior designers. Attend conferences, seminars, or trade shows to establish relationships with professionals in your area.
10. Contracts and Agreements
When you've found a designer who aligns with your vision, review their contracts and agreements carefully. Ensure all terms, fees, and timelines are clear and agreed upon before starting the project.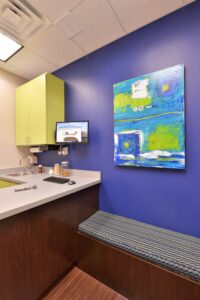 Finding a commercial interior designer near you involves thorough research and a clear understanding of your project's needs. Whether you're redesigning an office, a retail space, or a restaurant, the right designer can transform your vision into reality. By utilizing the resources and methods outlined in this guide, you'll be well on your way to discovering the perfect designer for your commercial interior project