Its time again to showcase other client IN PROGRESS project!
TCI
to the rescue for a couple who is ditching traditional and leaning into California Casual with a transitional twist. A whole lot of textures going on in this plan!
The demo has begun as we are gutting the fireplace wall and an outdated built-in fireplace wall to a seamless, clean and
updated cased cabinet… complete with glass doors featuring the storefront window look.
With wood trimmed cabinets on the bottom portion of the built in, we are able to create closed cabinets that aid in storage needs.
Whether young kids, pets or just plain junk…. everyone's got it and
TCI
is here to find a way to hide the mess!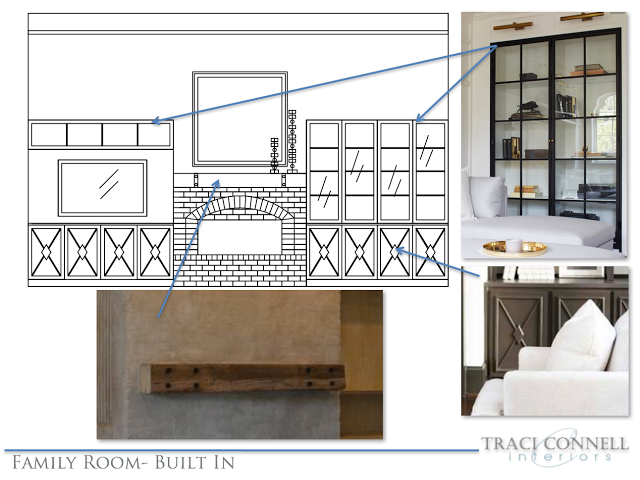 The black trimmed glass cabinets will be a beautiful addition to this brick fireplace in the center. We love the classic look the black panes will bring with the brick adjacent.
BEFORE: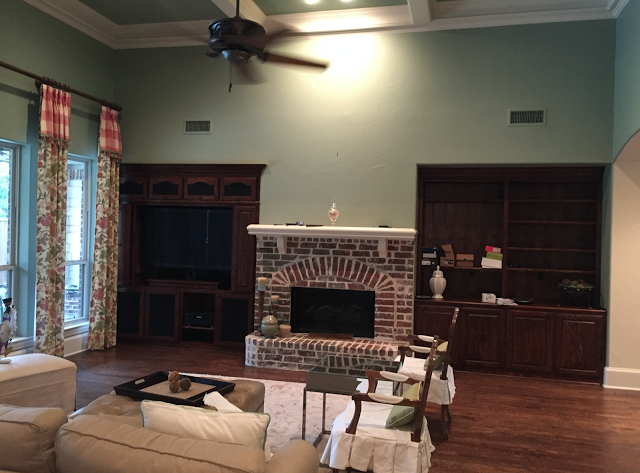 DURING: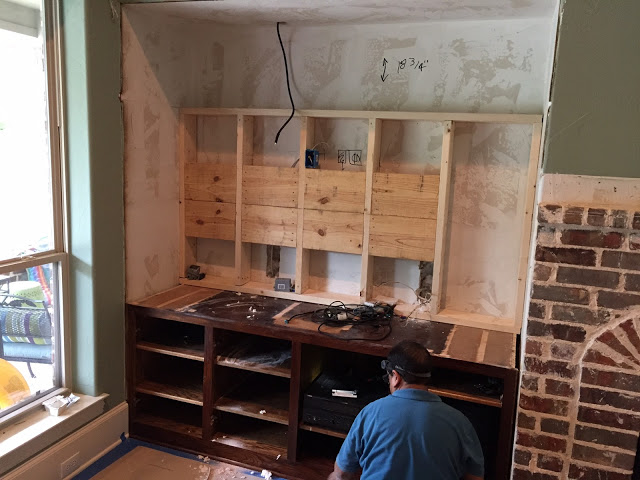 Adding a rustic wood mantel to the existing fireplace help create the tone of transitional throughout the home from the center out.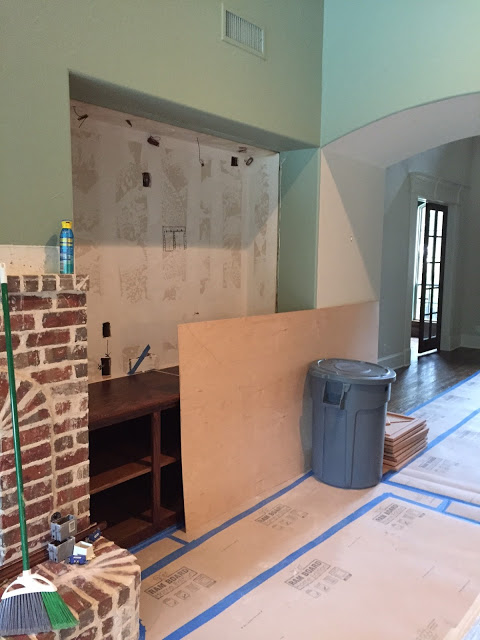 Get ready… black framed bookcases coming for you…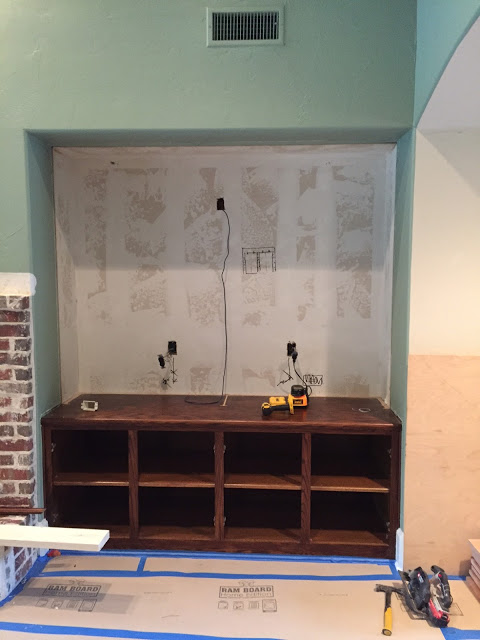 One bit of beauty that we like to add in unexpected ways is speciality trim design on cabinet doors. Check out this exciting pattern: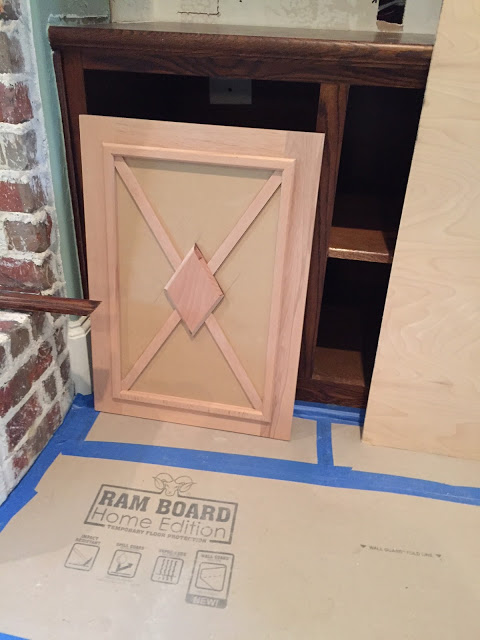 What will the rest of the room encompass?? Take a look at our furniture board!
With durable fabrics, sealed finishes and comfortable floor coverings, we are ready to bring this house beauty with a livable-sense.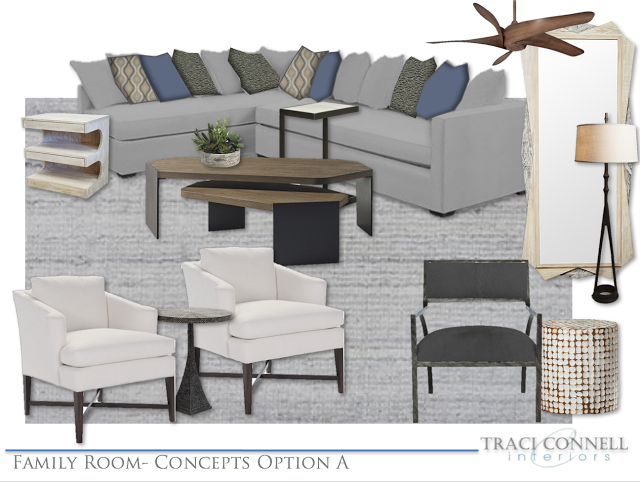 Stay tuned for more exciting updated from this client remodel in progress!