A client project feature today and we can't wait to share this Urban Modern beauty!!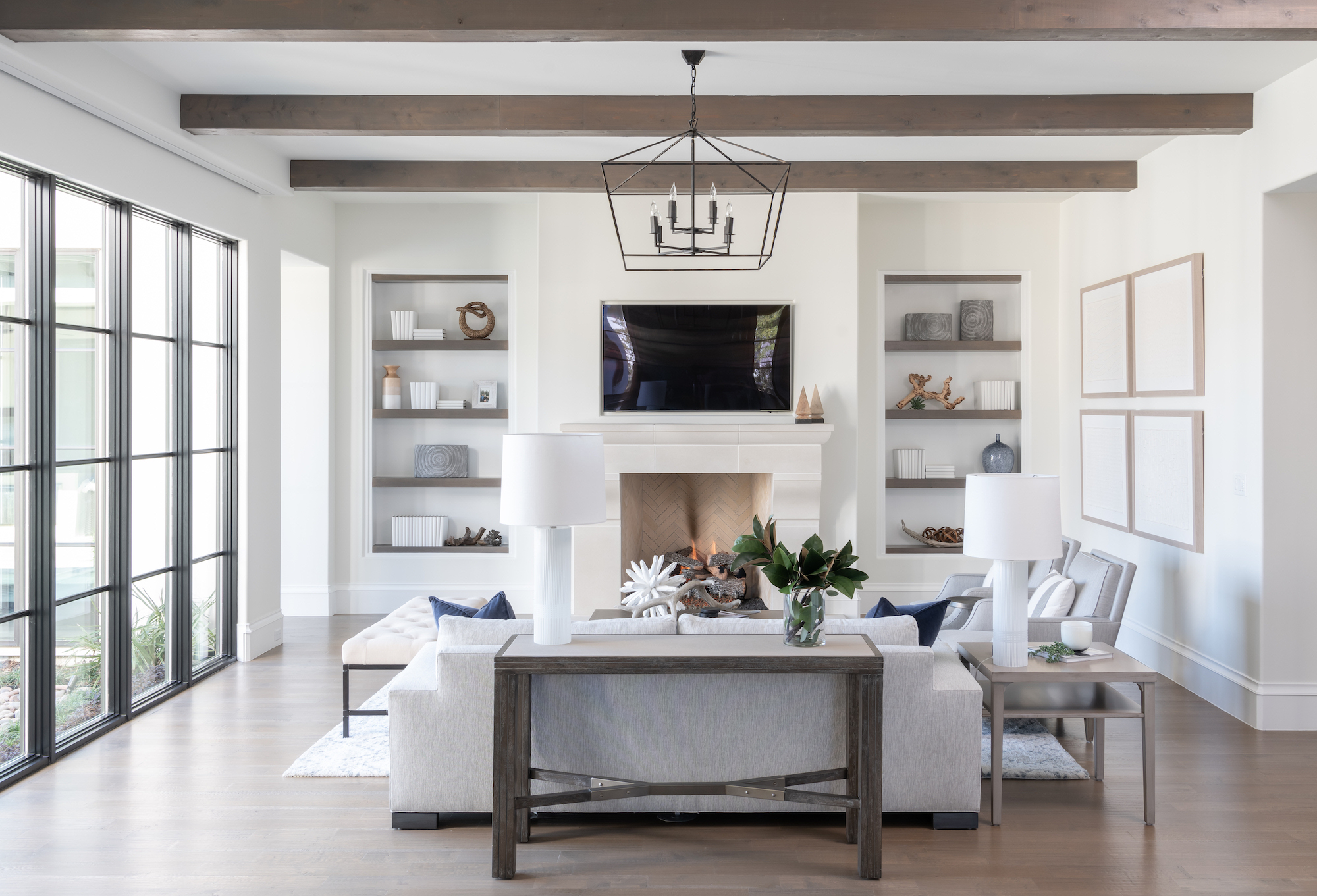 When design takes personality and encompasses everything we LOVE, its a home-run ALL around. What characterizes the urban modern style? We love using the mix of woods with stark white walls. A key to this style is creating the look of comfort within city life.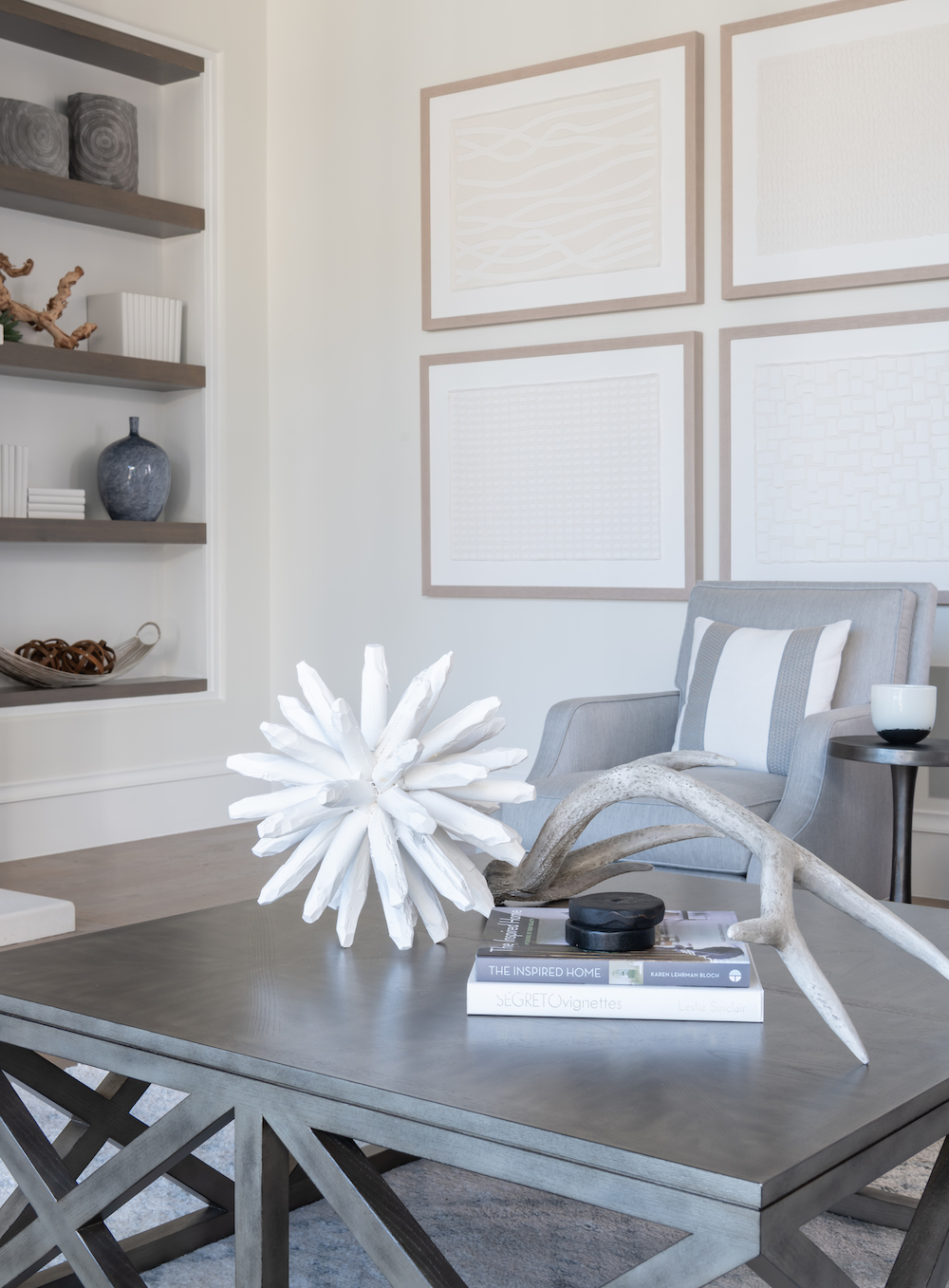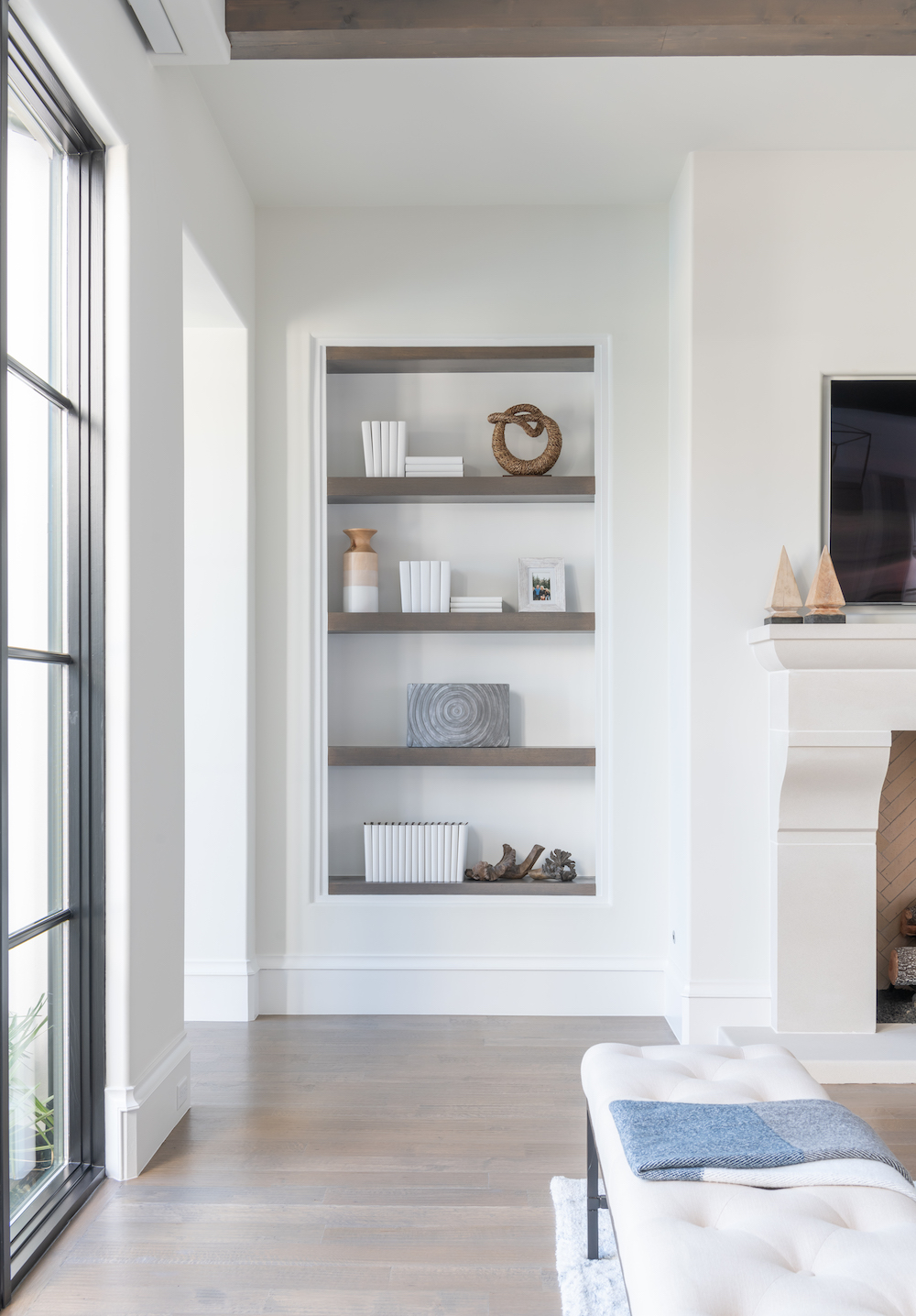 What characterizes comfort? We say innate warmth. We choose to bring warmth into homes in a modern form. Warmth doesn't have to mean deep colors or yellows and reds. How about textures, woods and blacks?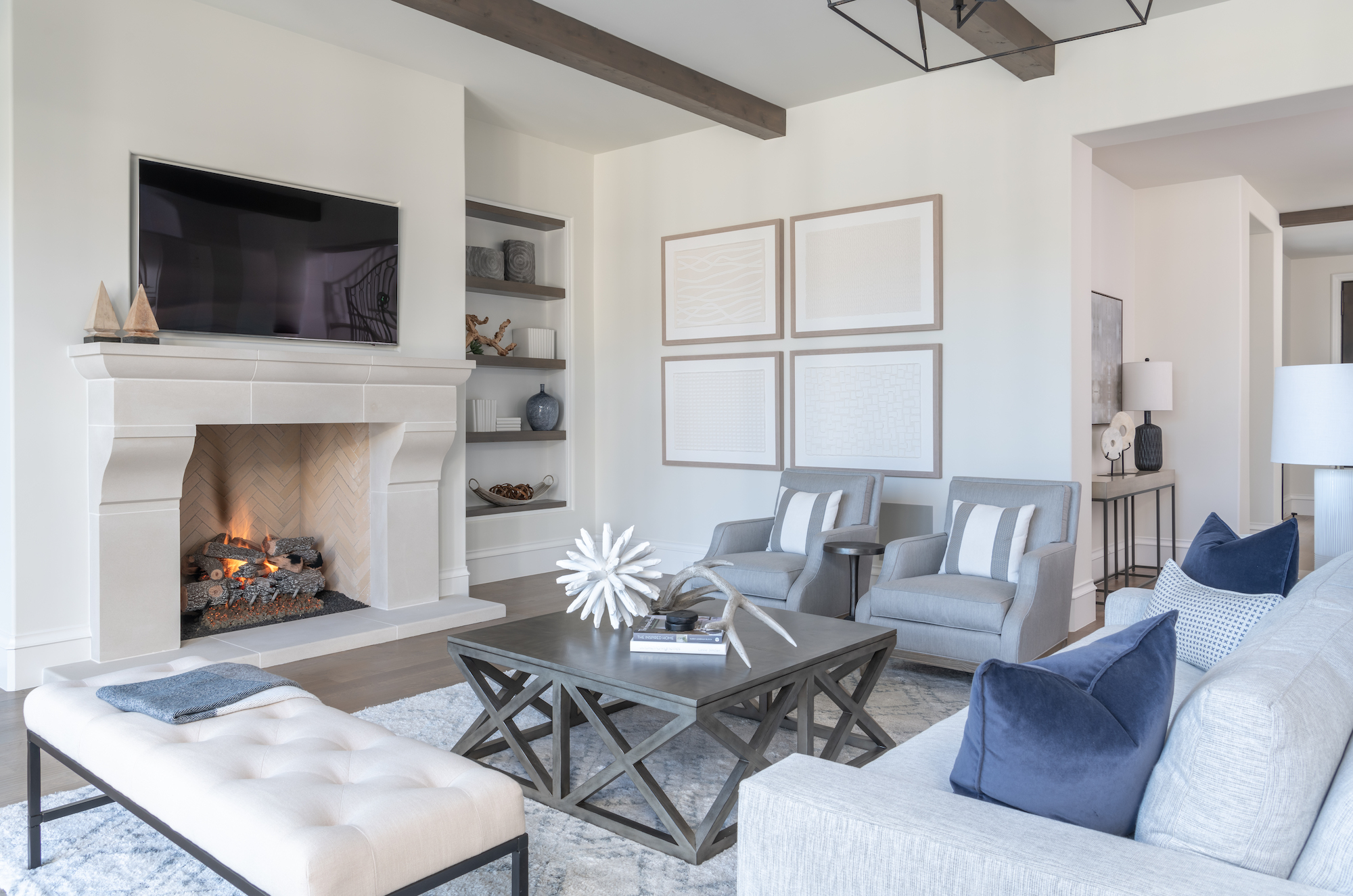 Finishes turn urban into modern. Black framed windows and iron staircases are a great start. When we came into this home, we knew the right furnitures and finishes would set this home off!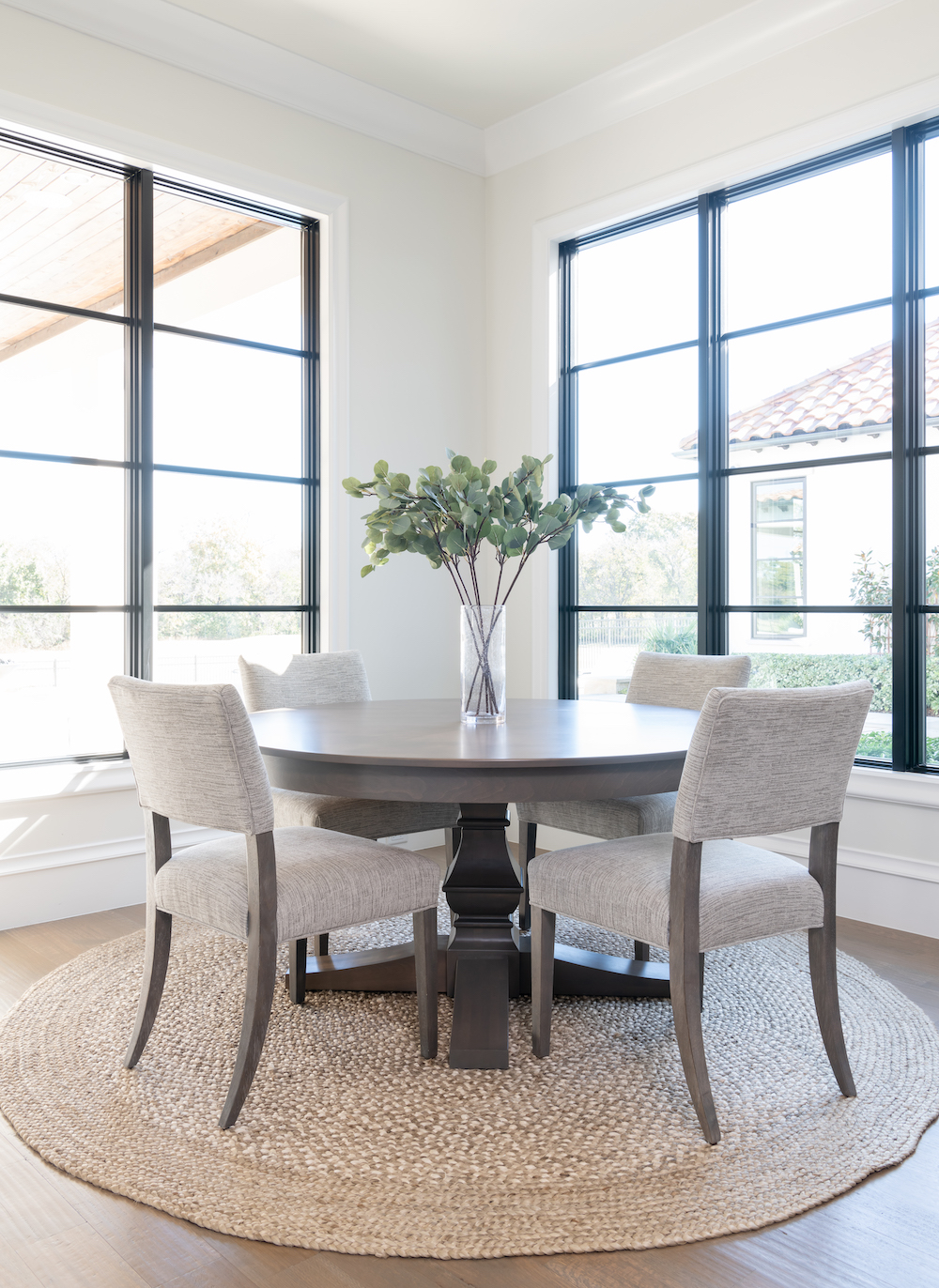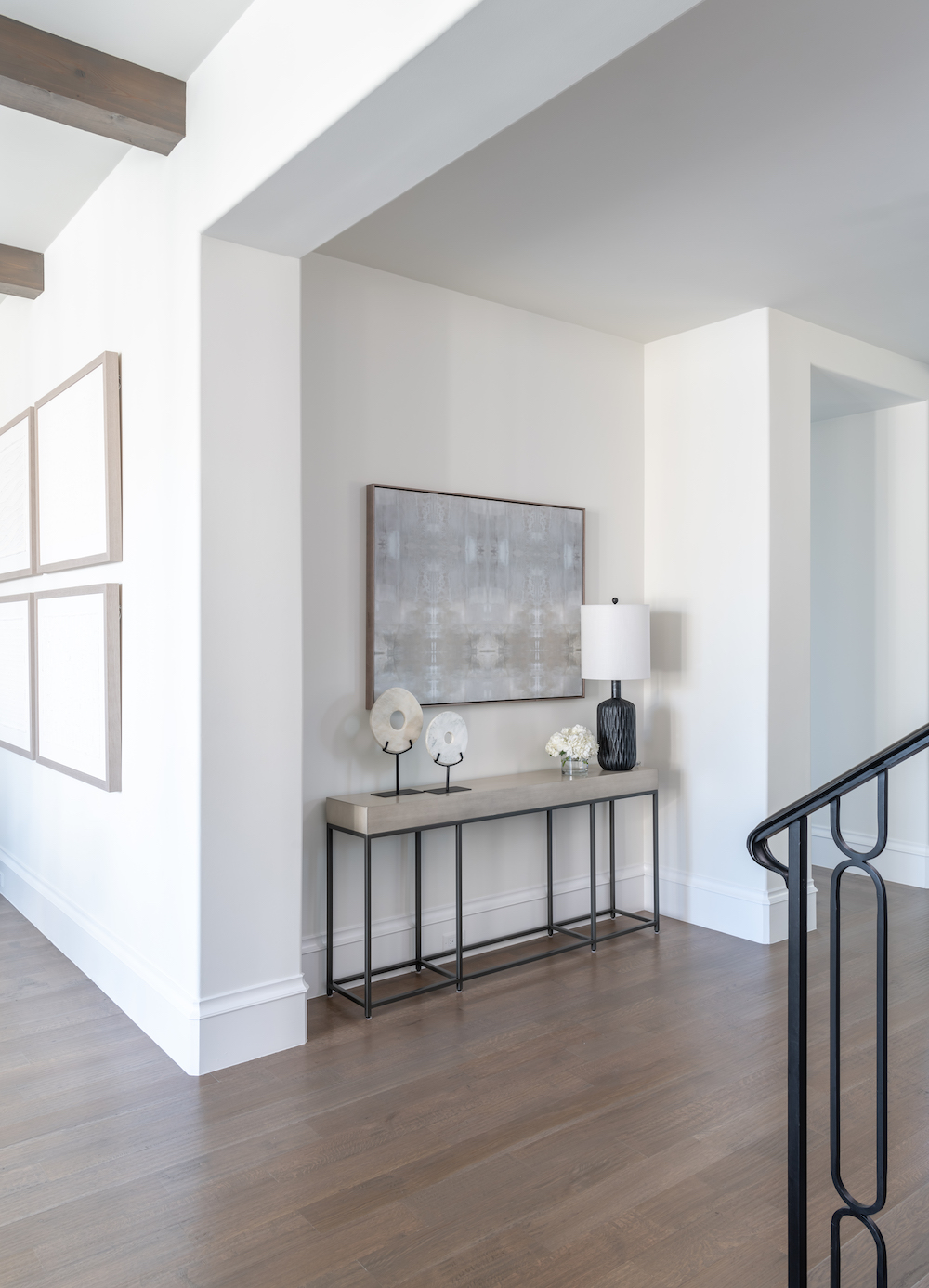 The living room became the perfect place for entertaining, and we create an office space fit for functionality and style.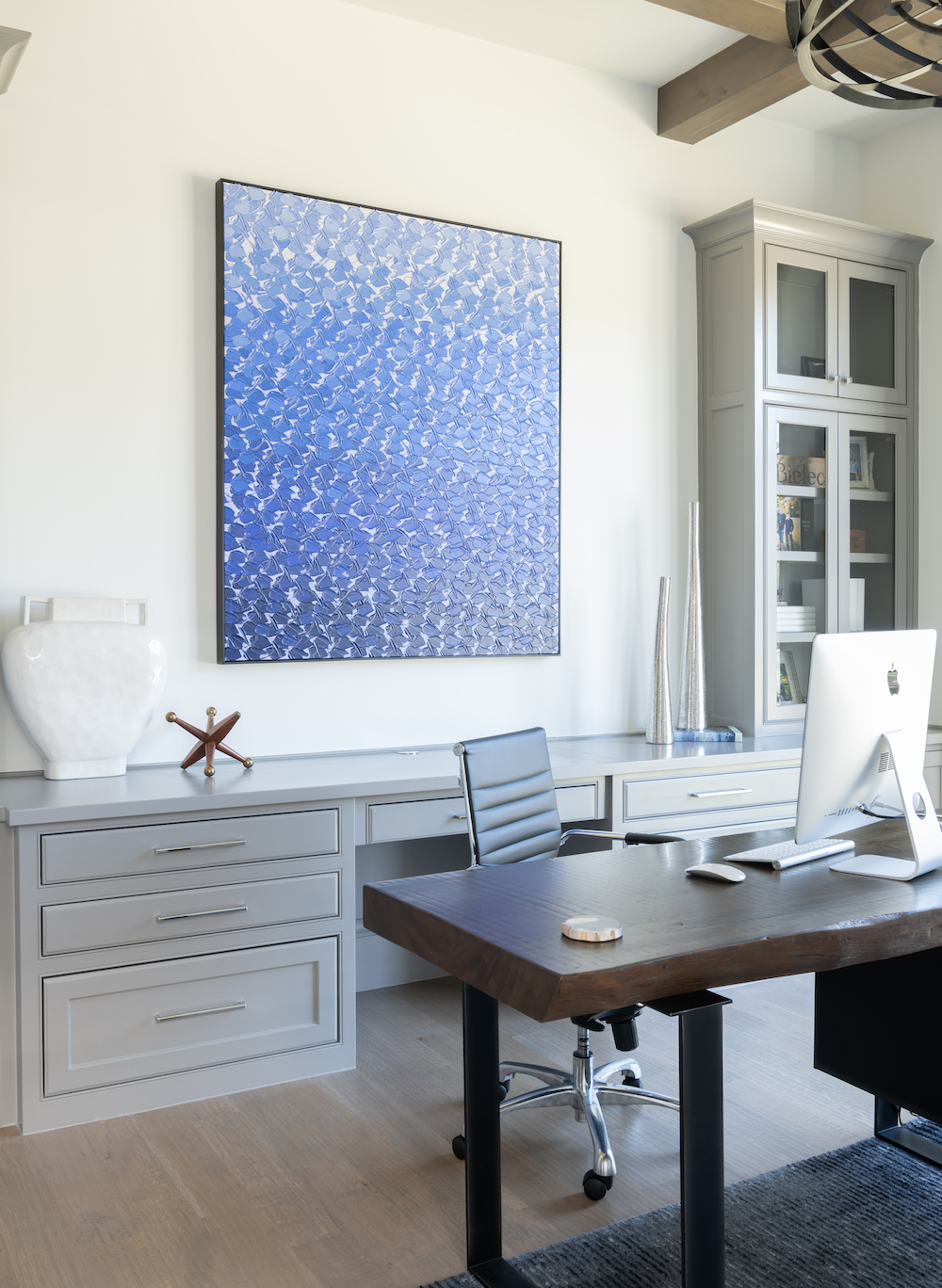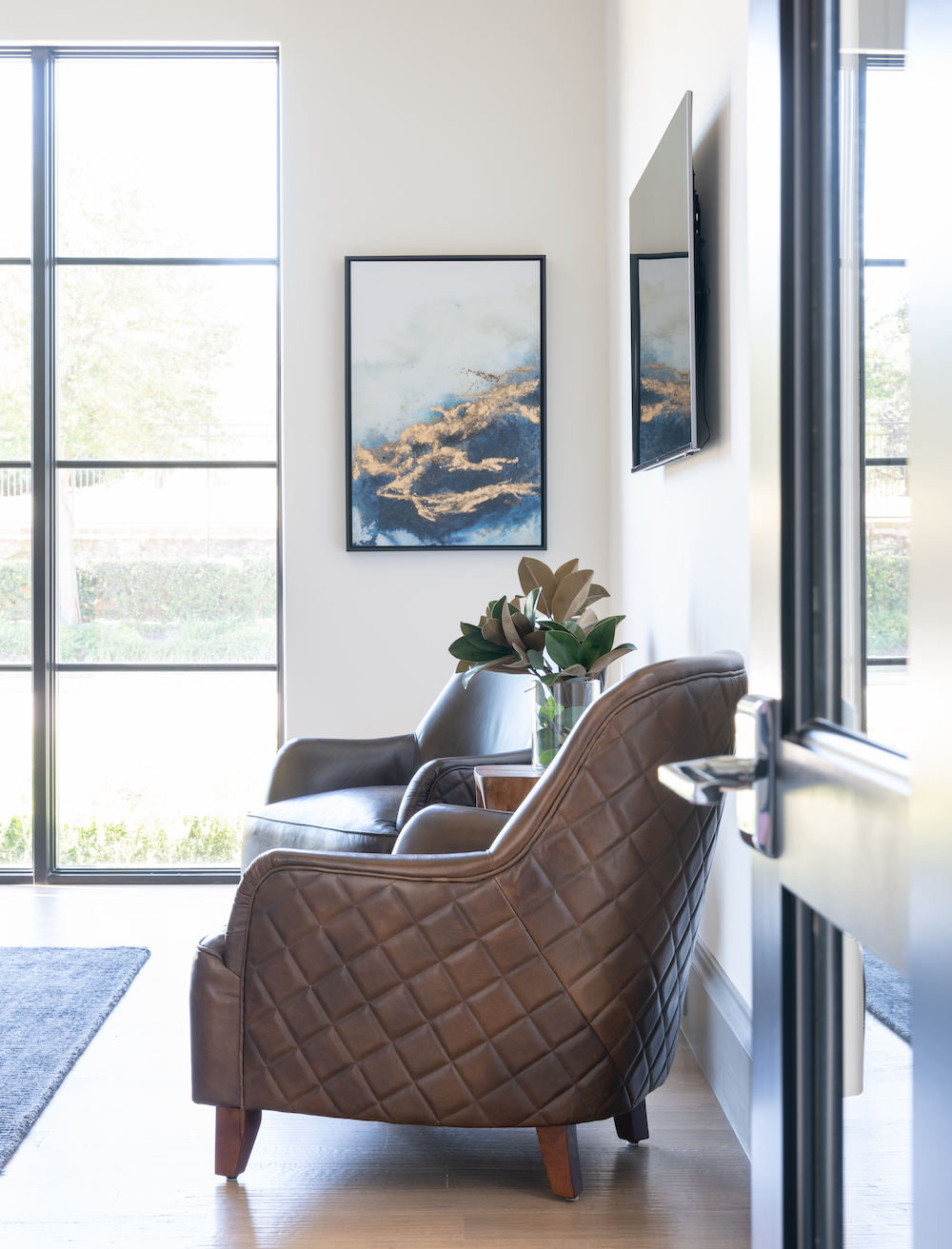 The forgotten spaces can sometimes be the showstoppers — Powder bath and the hallway became pure beauty.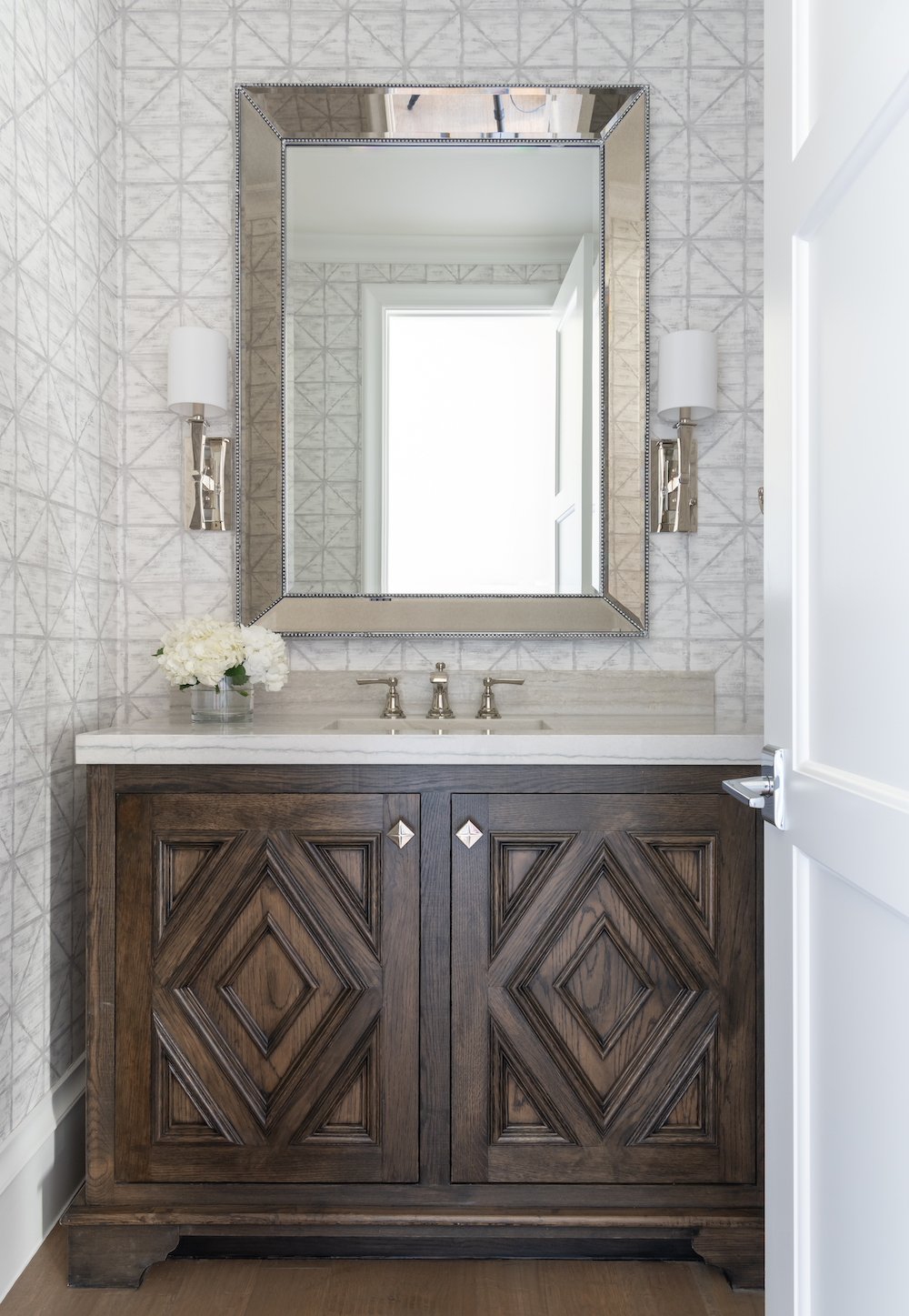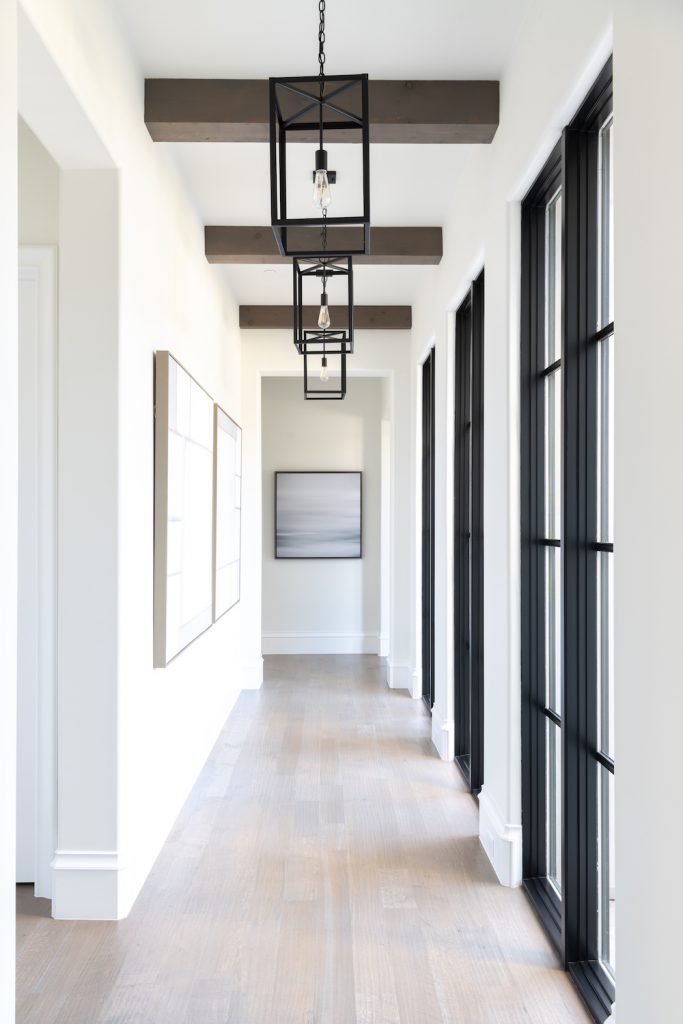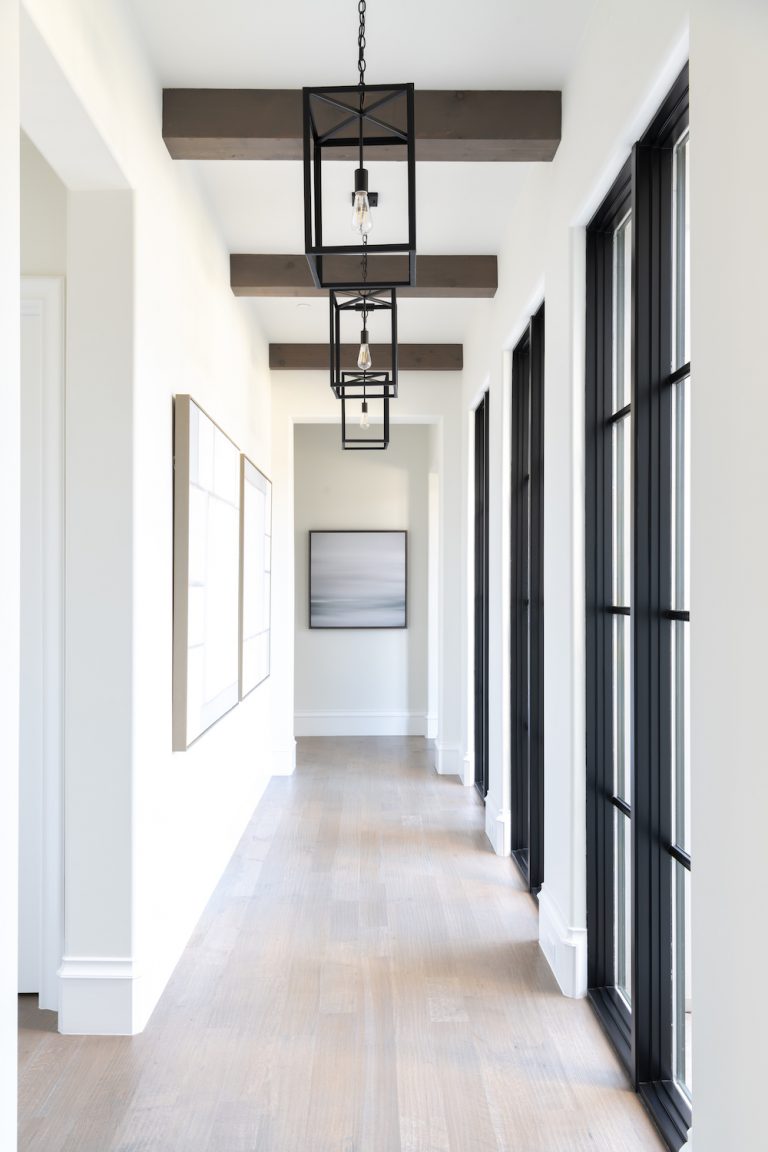 Thankful for clients who allow us to create and display this incredible and sweet design!