This bathroom remodel is near to my heart. In my last home, I moved in with my teenage kiddos and there were PLENTY of projects to be had. This one though, got pushed to the end. Because, "no one ever sees it but me" …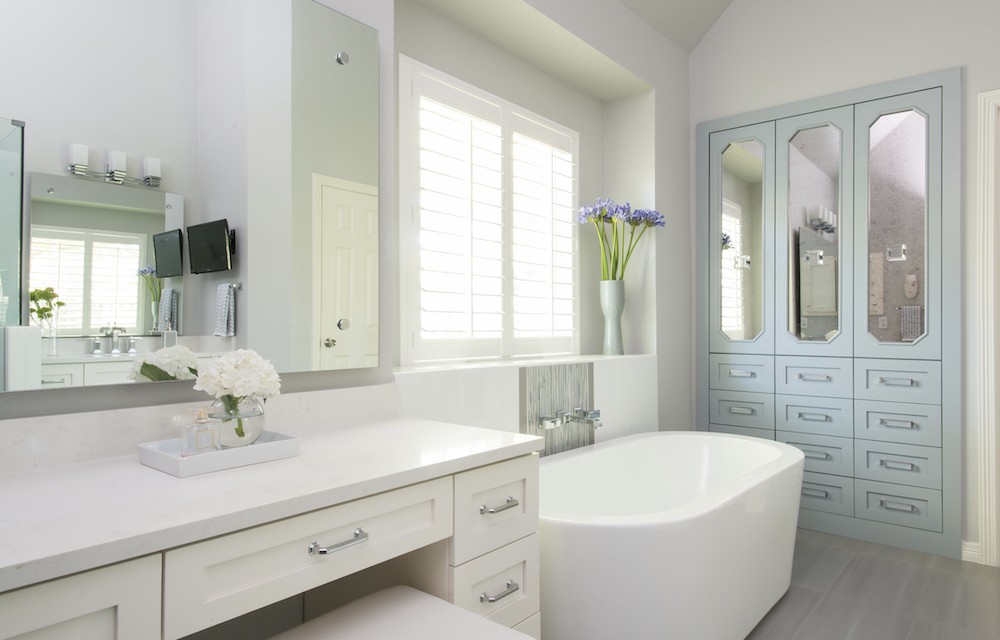 We hate when clients use that excuse! Because who should better enjoy it BUT YOU!! You deserve it!! And oh boy, did I!!
I ended up HERE … keep scrolling to find out what it was before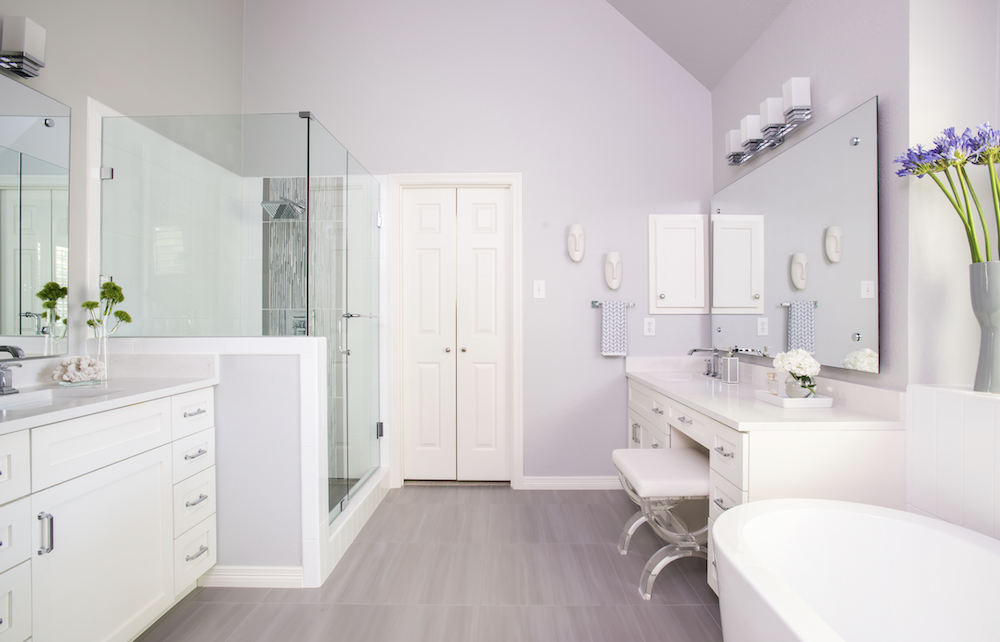 BEFORE: Can you imagine. There was some seriously needed love in this space.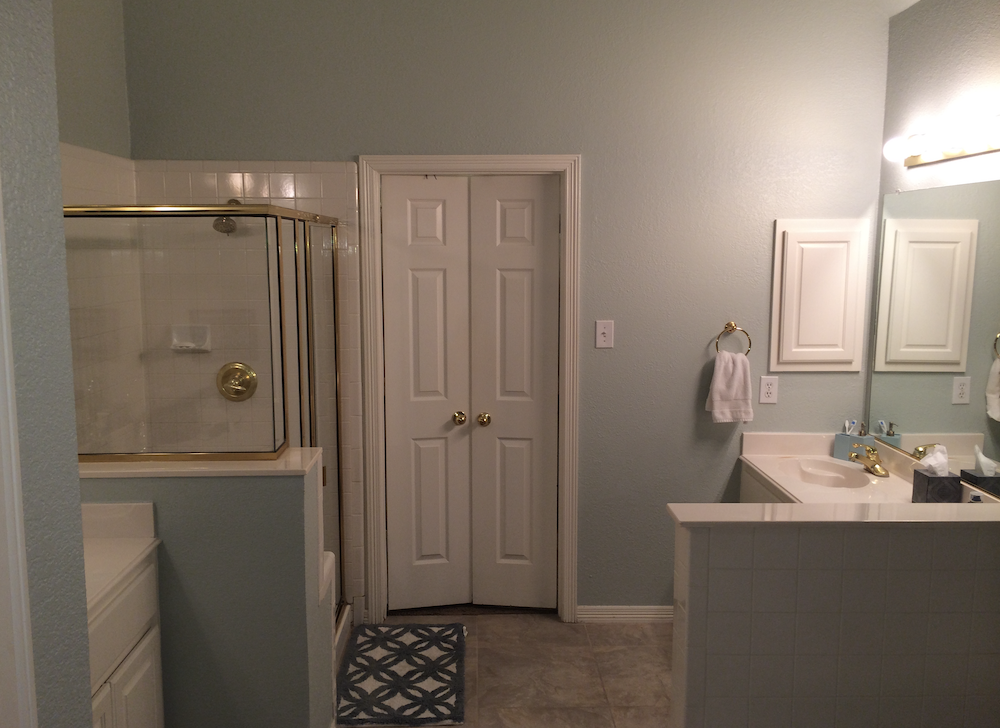 This was a relatively easy remodel too! With a few tile replacements, a fresh coat of paint, frameless shower and the fun stuff like mirrors, hardware and countertops … It really updated the space in a flash.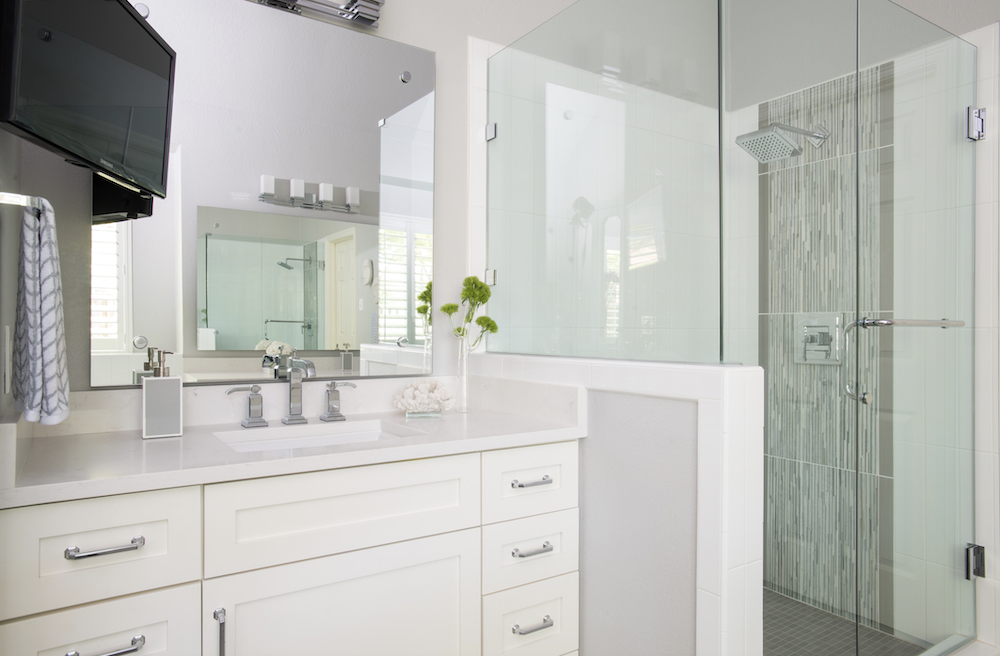 BEFORE: We know you love those gold Hollywood lights … whew. They needed to GO!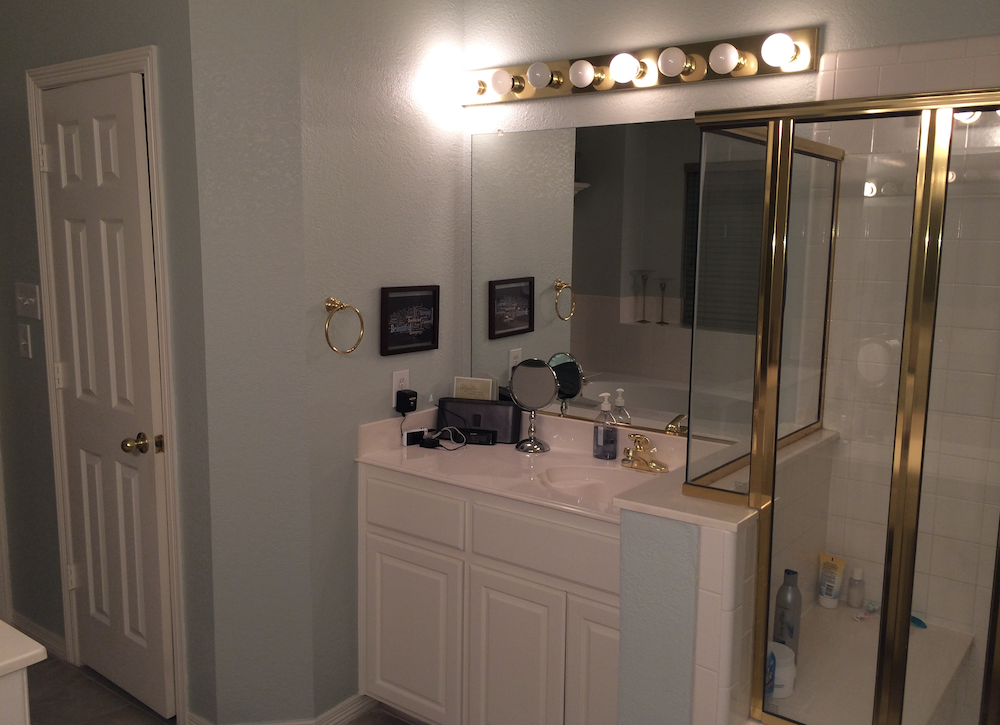 The biggest change of all was the free standing tub. This was a non-negotiable and it really did make ALL the difference.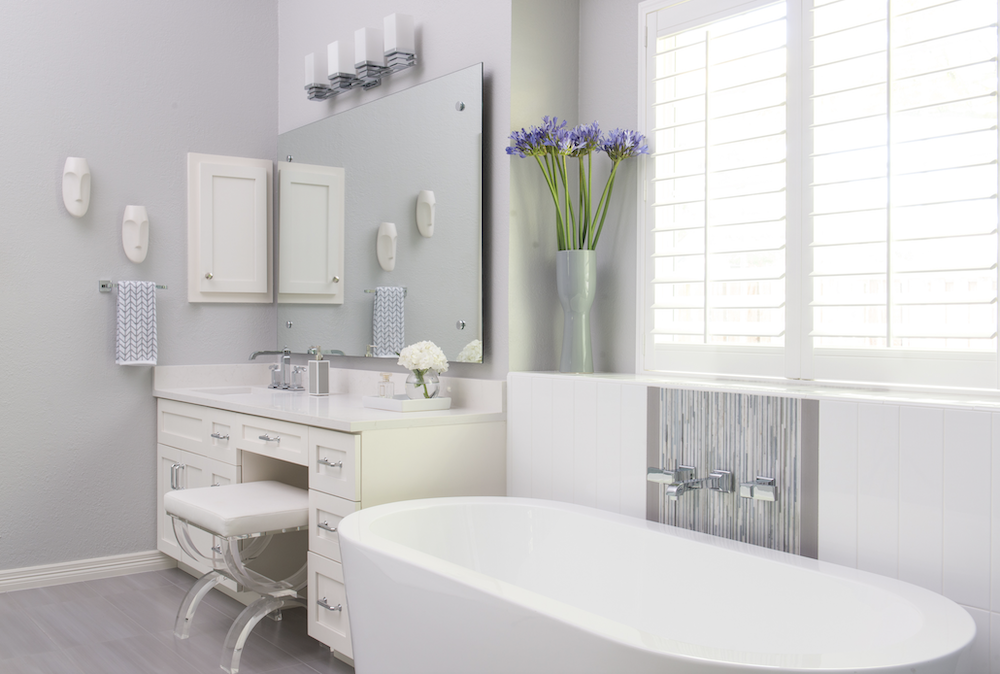 Does you bathroom look a bit like the before pics??? Give us a call. We like to have fun (hints the Global Views face art 😉 … and make your space beautiful!! Your next bathroom remodel may be just around the corner!