The bathroom design is imperative to your master suite. A bathroom can be so much more… it can be a spa, or a beautiful place to relax. How do we create this atmosphere? Check out a few of our favorite bathrooms we have designed and how we did it!
BEST BATHROOM DESIGN TIPS:
Decide your Layout : Galley, L-shaped… options are endless. We find the layout that fits the best needs of the family. Open and available or close knit and organized!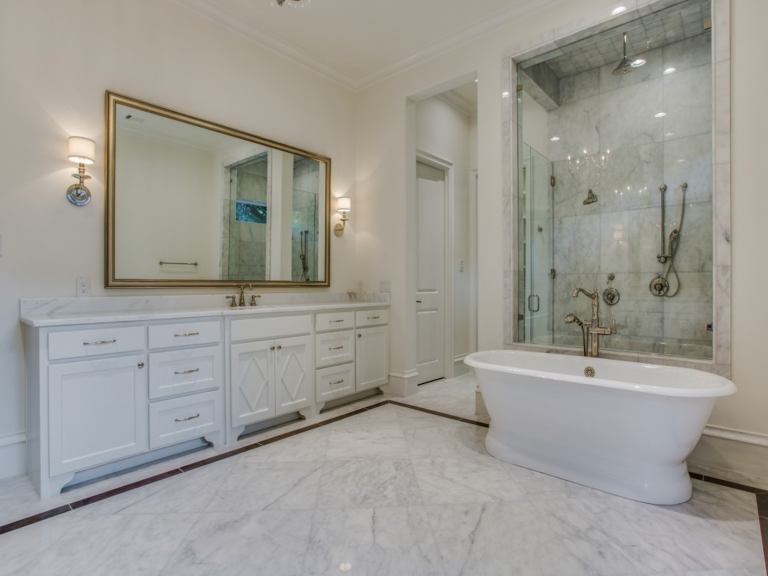 TCI Project
Determine number of Sinks: Single or Double? A double vanity could be encompassed within one piece or separated into two spaces. If you'd like to fit 2 sinks within one piece of cabinetry… you'll need at least 60″ wide for counter space.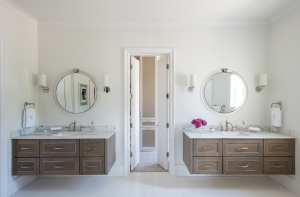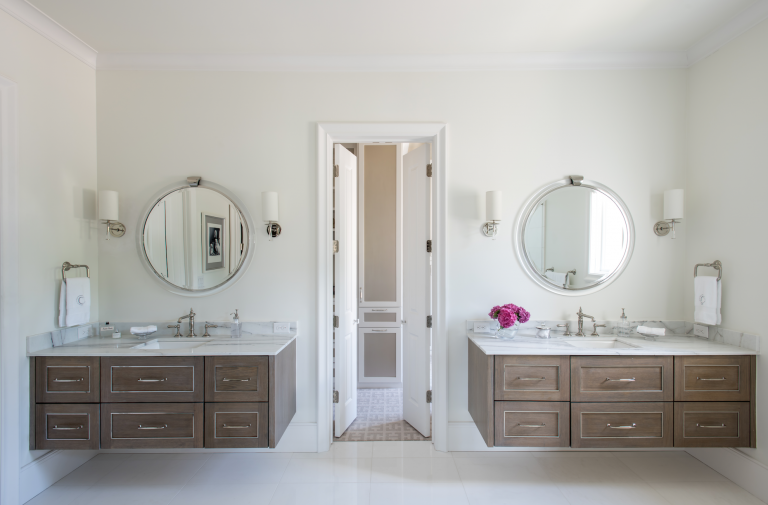 TCI Project
Choose the Style: Are you more traditional in a cabinet piece for a vanity or streamlined with a sleek built in? From floating vanities to full cabinet trimmed pieces, vanities speak YOUR language.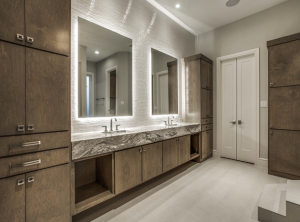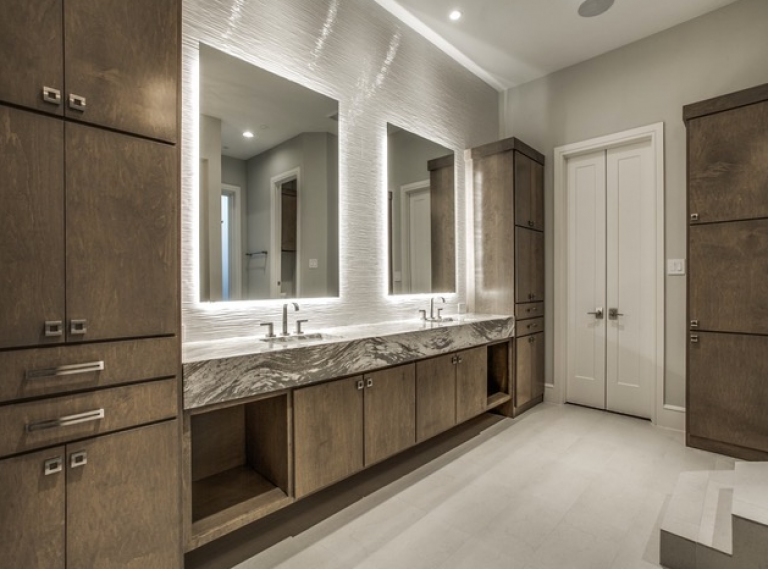 TCI Project
Select the perfect Countertop: Think durable! Quartz is our go-to. But many others can be in the running as well. Do you foresee make up stains or maybe a glass of wine as you sip and soak? These are our reasonings for the indestructible and non-porous quartz. And it even comes in a marble look.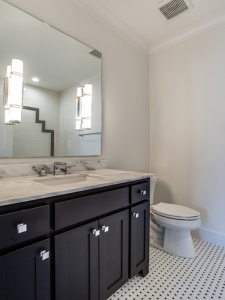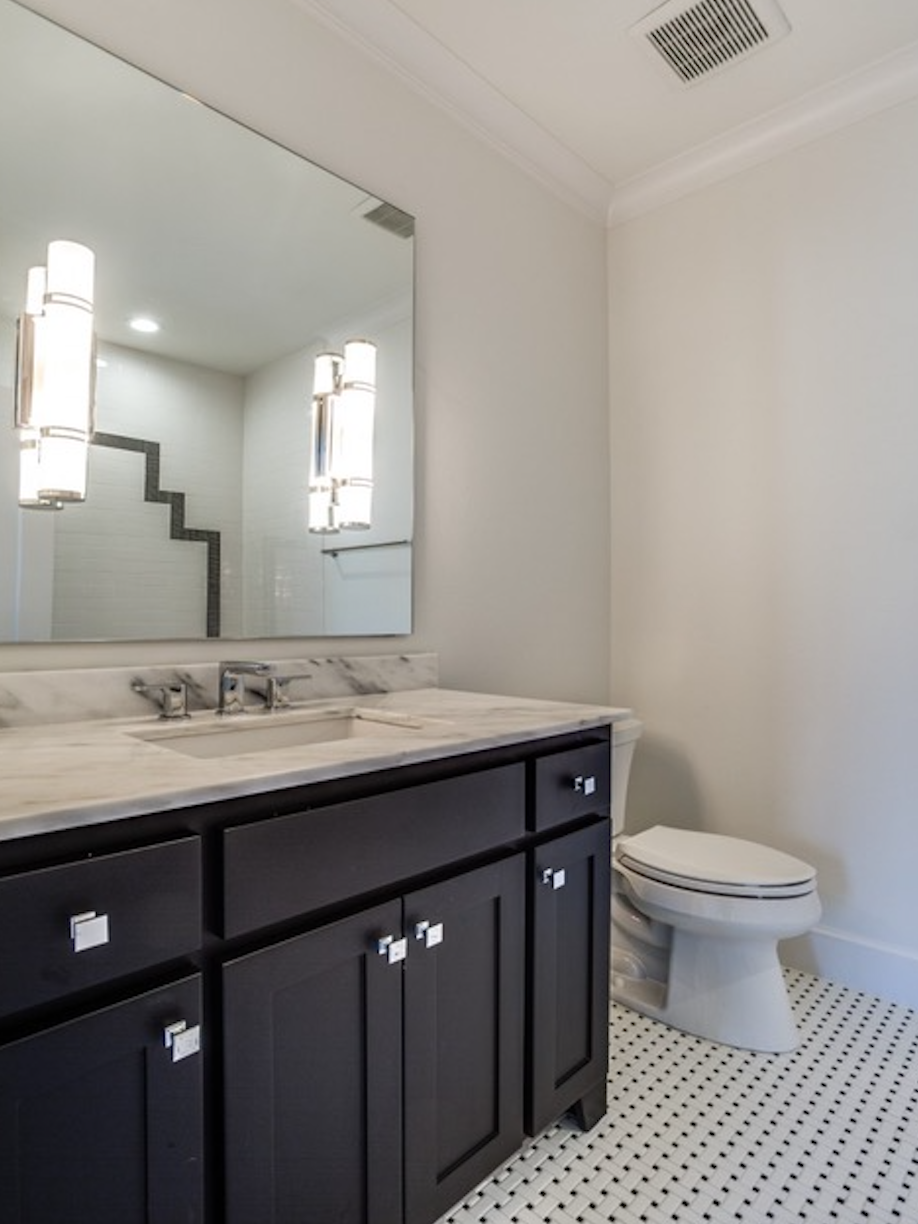 TCI Project
Pick out Sinks: Undermount for easy cleaning or vessel for unique design. Undermount sinks may be your best bet for easy cleaning.. in kids bathrooms or master bathrooms that get a lot of use. Less places to create mess.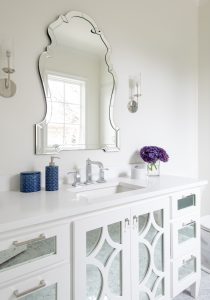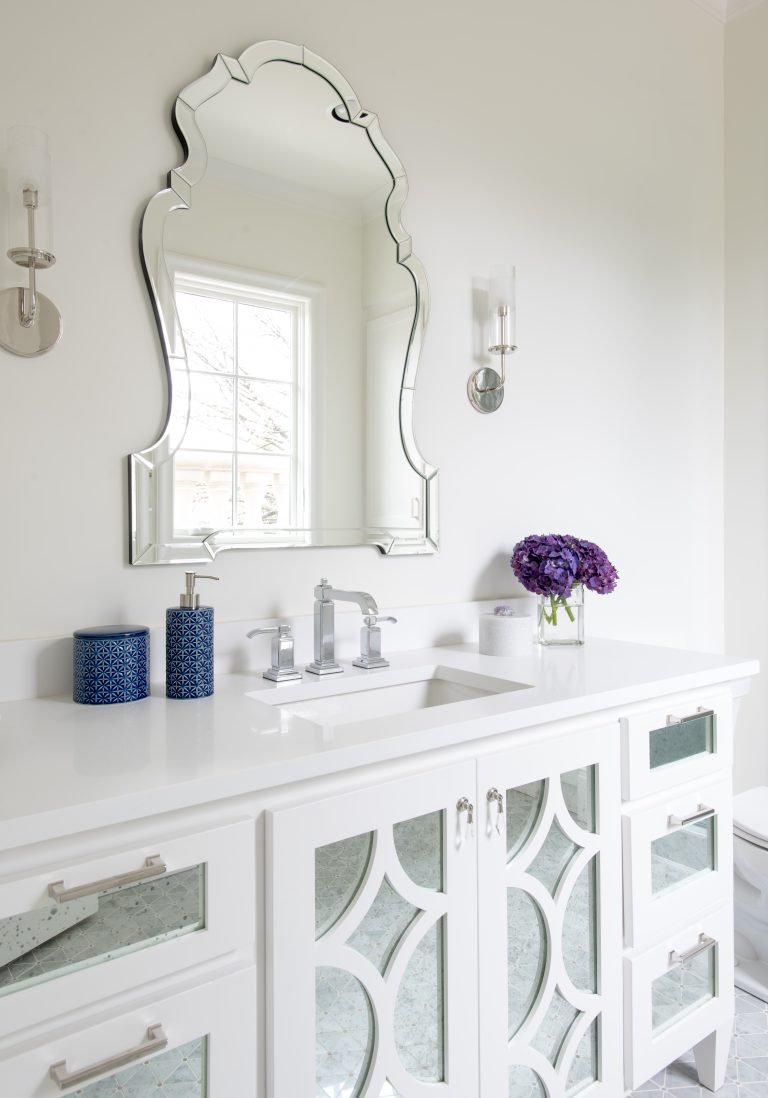 TCI Project
Fixtures and More!: Lighting, hardware and plumbing… add the jewelry! Find YOUR metal. Whether its gold, matte black or polished nickel… you can create your own style one piece at a time.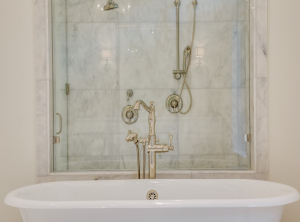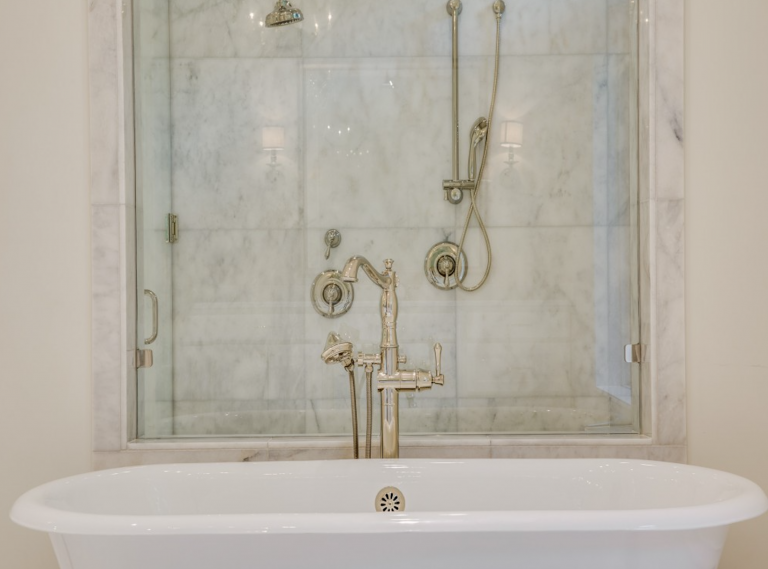 TCI Project
Follow along as we continue to uncover the best design tips throughout your home!