Knee deep in remodels and custom builds these days
and finding my clients wanting to spruce up their stairwell…
to what? Iron balusters… (yawn).
I have to say… they are not for everyone!
For those who like to step out of the box a bit,
keep reading for ways to attract the WOW! factor.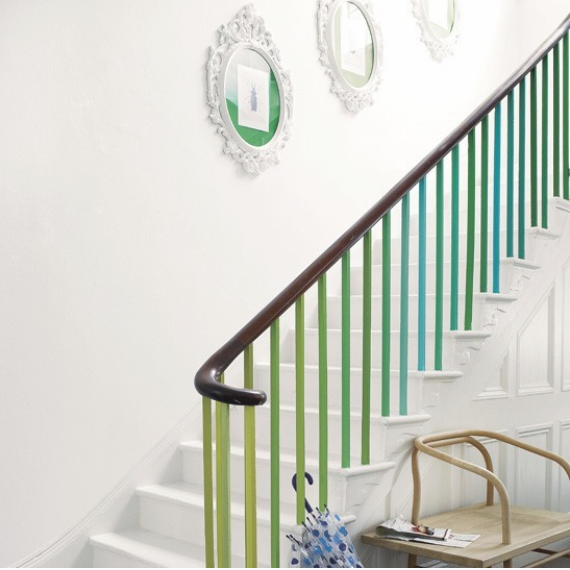 Banisters…is their only purpose to help you up the stairs?? I don't think so…
this is an excellent place to feature something unique! Something different, and new!
What an adorable lakehouse stairway!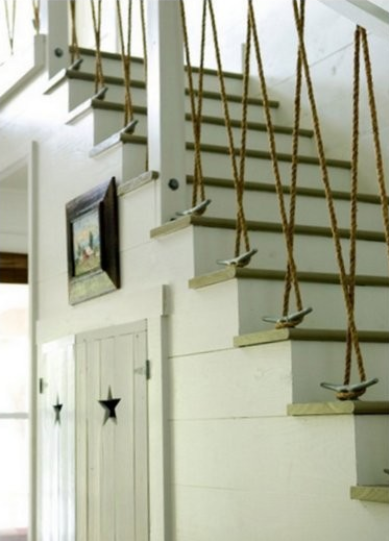 Need an open, airy feel to your stairway to keep it from closing in??
This elegant, iron banister is the perfect conclusion.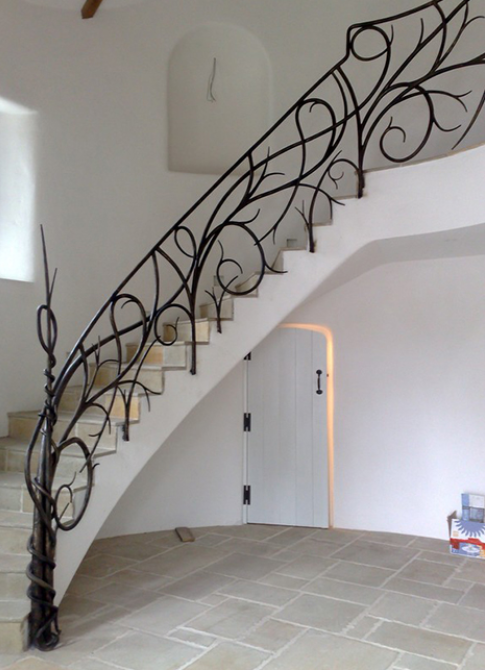 Looking for a modern, log cabin feel? Mix your mediums!
Using wood and iron, the modern banister is here!
Another open staircase. These really help your whole room feel about 4′ wider!
Get creative and unique with your wood patterns down the staircase!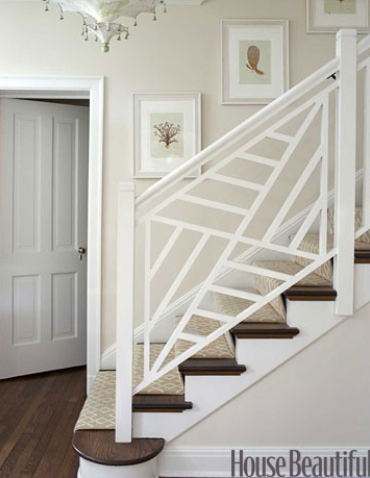 House Beautiful
Still wanting the single bar look, but different than the typical?
Carve unique patterns within each column.
Pinterest Source
Forgive the scanned image….but check out the TREE inspired banister!!!
Proves, nothing is too much!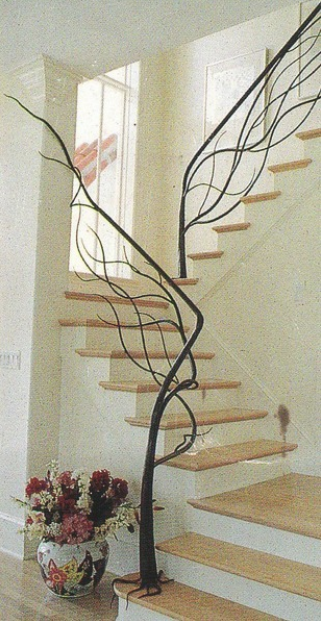 Until Next Time,