It's that TIME OF YEAR again!! Who is ready?
BACK TO SCHOOL!!
How are you going to handle the influx of papers, activities and supplies??
The first thing that will help with keeping the kids (and yourself) organized during the school year is a central area where all our tips below can take place.
This mud room/office area at a beautiful Flowermound home we recently completed shows many ways you can put our tips to use! Read on to find out how!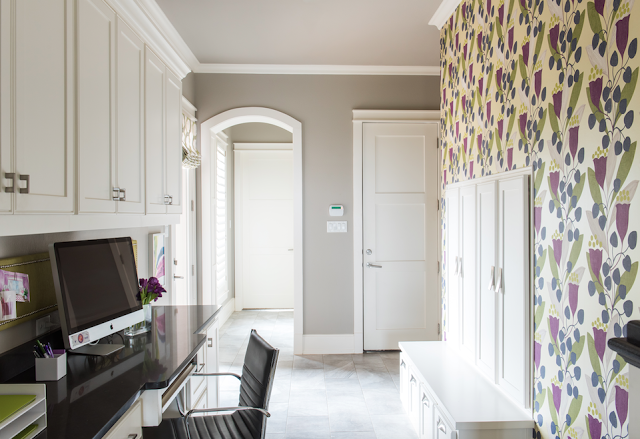 Not only can this be an organized space … it can be beautiful too! With custom wallpaper and built in units, talk about IDEAL organization!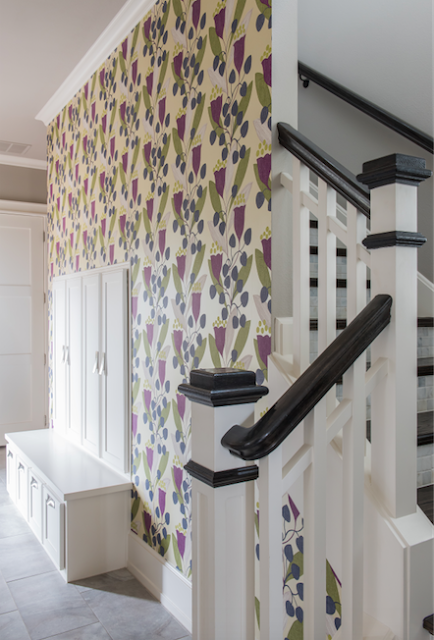 4 Tips on How TO organize your BACK TO SCHOOL Life:
1. Have a place to store their "papers" and goodies they will continuously come through the door with stacks of. Whether its a counter with trays or specific drawers for each kid, see what works for your family.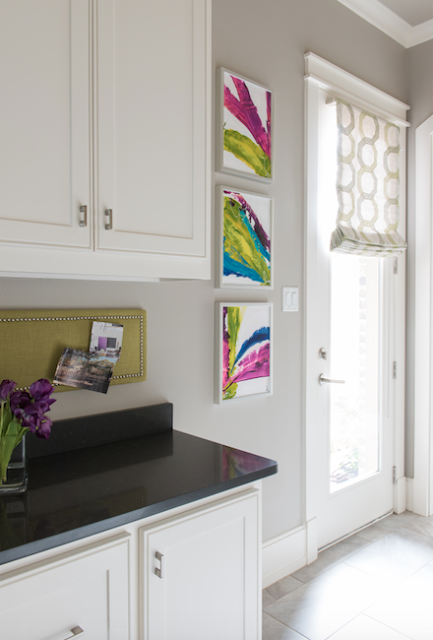 2. Desk Area. Have a place where they can do homework and keep their supplies "hidden" in drawers or baskets.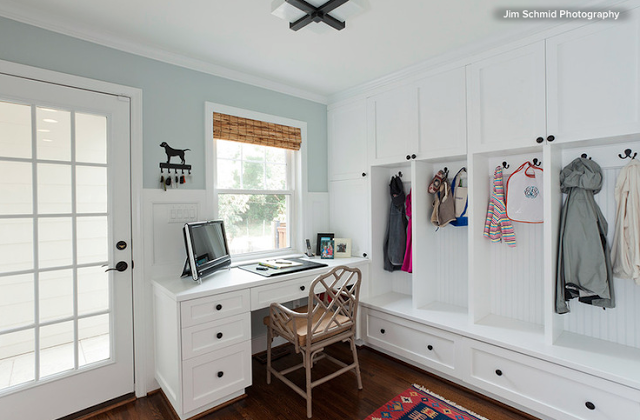 3. Home Base. Have a place near the back door for reminders, such as a chalkboard!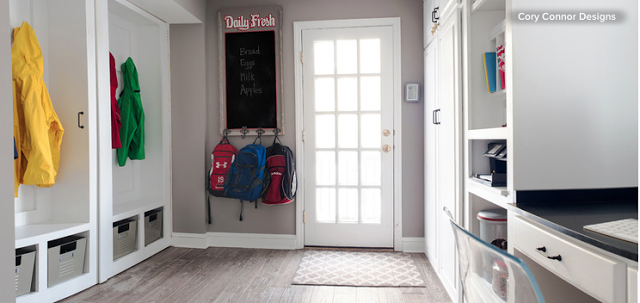 4. Hooks, Hooks and more Hooks. You need to have a place to hang their jackets, backpacks and lunch boxes … otherwise you WILL have it all in a pile on the floor.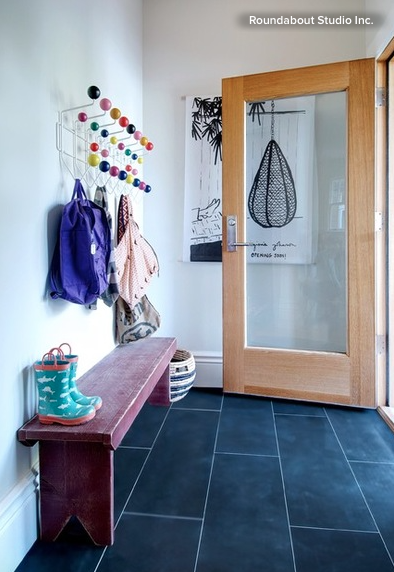 And our favorite Back to School accessory — These weekly "stickies"! With space to write reminders, homework and activities and then conveniently stick it on a mirror or in the car for all to see!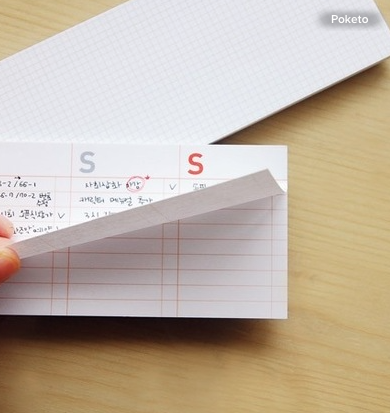 Good Luck and Happy Back-to-School to ALL!