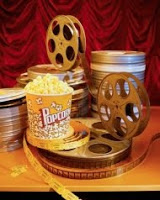 Here's a little Whimsy for your Wednesday coming again to you from Mr. and Mrs. Smith's home. Among the projects going on over there, the media room was in need of a spruce up. Mr. Smith wanted something really original… quirky… dimensional… off the charts… vintage… creative…theatrical- and the list goes on.
I started envisioning myself spending hours at salvage yards, antique stores, flea markets and searching on ebay for the vision for media room art that Mr. Smith had in mind.
Lucky for me, later that same morning I walked into one of my favorite art galleries to the trade,
La Montage
, and saw this!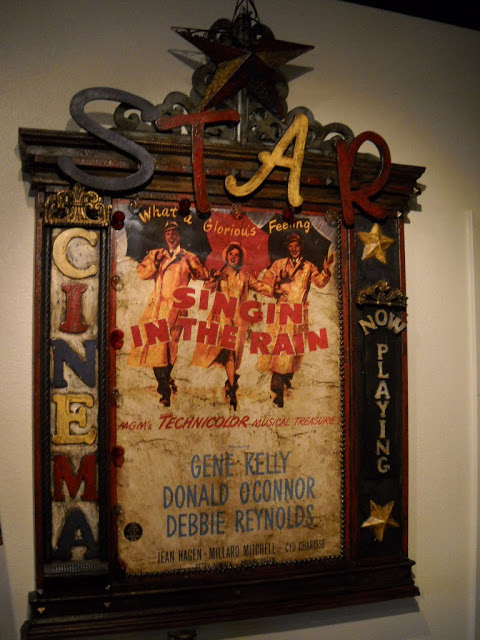 My mind started racing and I knew I had found the inspiration for Mr. Smith. An idea turned into a custom creation… down to the carefully selected prized movie posters to the imitation popcorn. We met with the artist and installed this gem in the theater room a few weeks ago.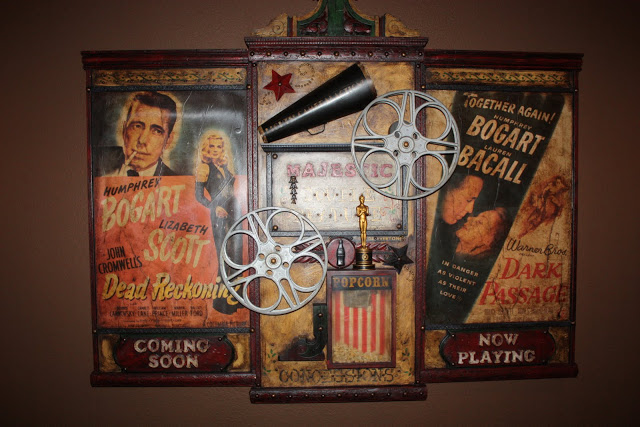 Look at the detail… the trophy, movie reels, megaphone and lots of nailhead… WOW!
Here's a shot of the room: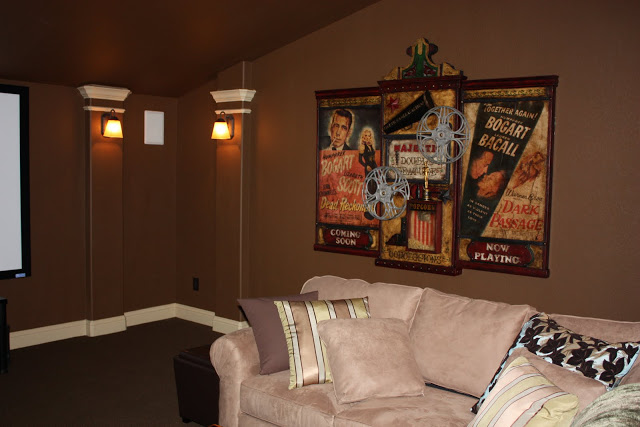 Mr. Smith also wanted some linear height in the opposite corner, so the artist, Steve, created this number: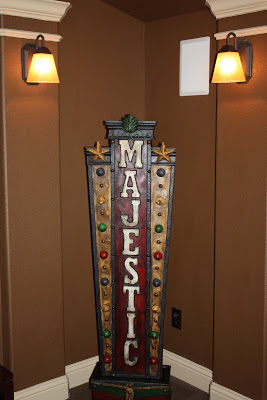 Needless to say, we were all ecstatic with the outcome and I didn't have to go to one flea market! Here are some other theater rooms to inspire you-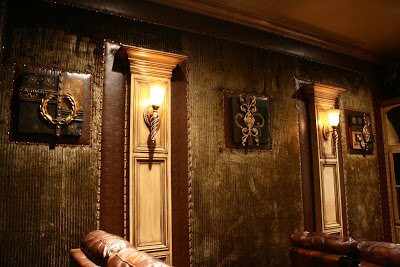 Another Steve creation…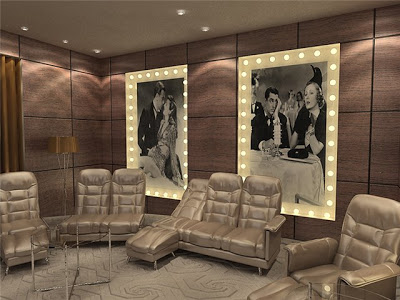 A bit of Modern Glam…
Love the chandeliers!
Call me if you are ready to complete your media room as well!
Until next time,
Traci
Images via: Moi, Lamontage.biz, Hometheaterrooms.blogspot.com