Vent hoods make all the difference in a kitchen. It's something you can easily overlook, but should never forget! We've been hard at work cranking out some pretty sweet vent hoods lately and I'm SURE you want to see them. Read on for unique vent hood design!
First Up – The Black Magic
Yep, I named the hood. I mean, come on guys are you not in awe of the magic this hood does to this kitchen?! With the stainless wrap around the bottom, we brought a stark contrast between the black paint on the vent hood with its juxtaposition of the white cabinets beside. Think about if we had just painted the vent hood white…it would NOT have been this magical 😉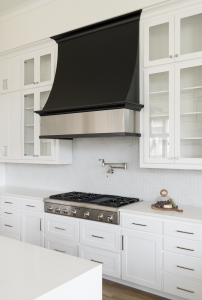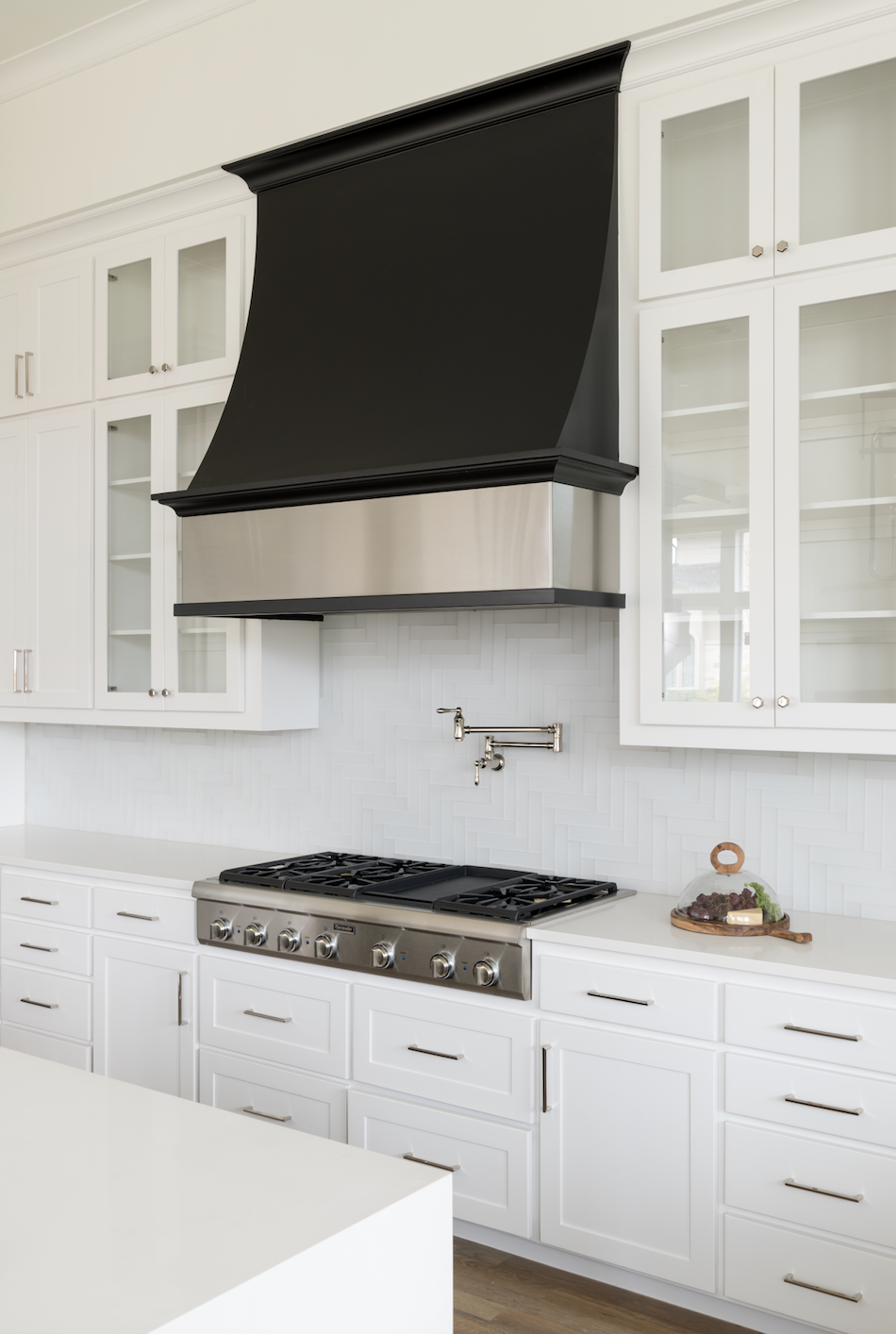 2nd up : Glitz and Glam
If you can, remove the stainless accents from this white wood hood in your mind. What do you see? NOTHING! Plain and simple. We brought in this overlay of stainless to create an interest on the hood that is unheard of.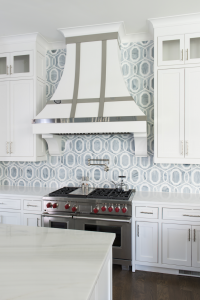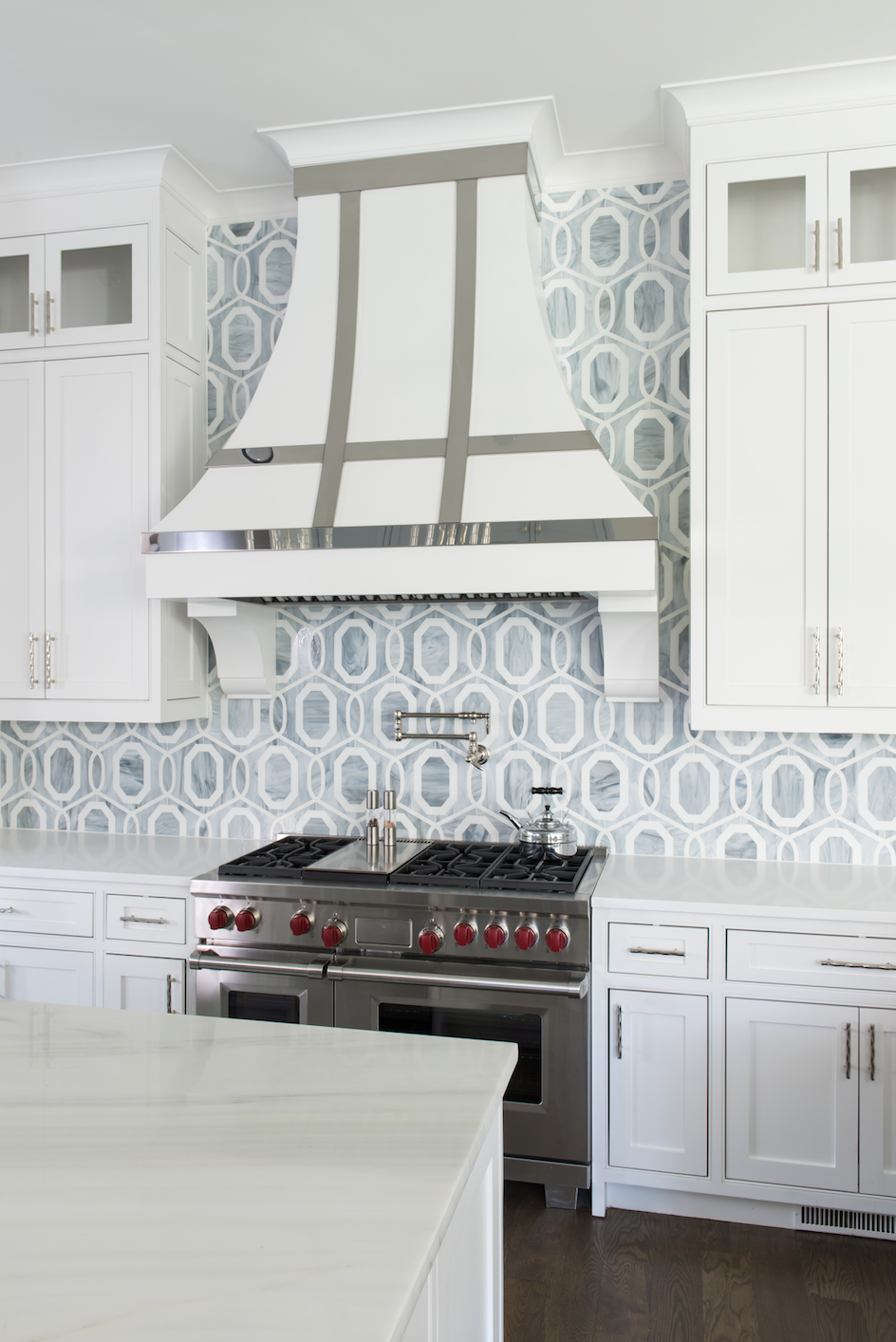 3rd on the Roll – King Vent Hood!
If the previous vent hood was the queen, then this guy is the KING! With is large stature and proud corbels, we wanted something to stand out in pattern. Adding an accent tile that is perfectly chosen for the space is STILL on trend and absolutely a great idea!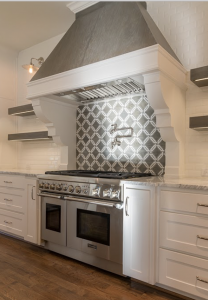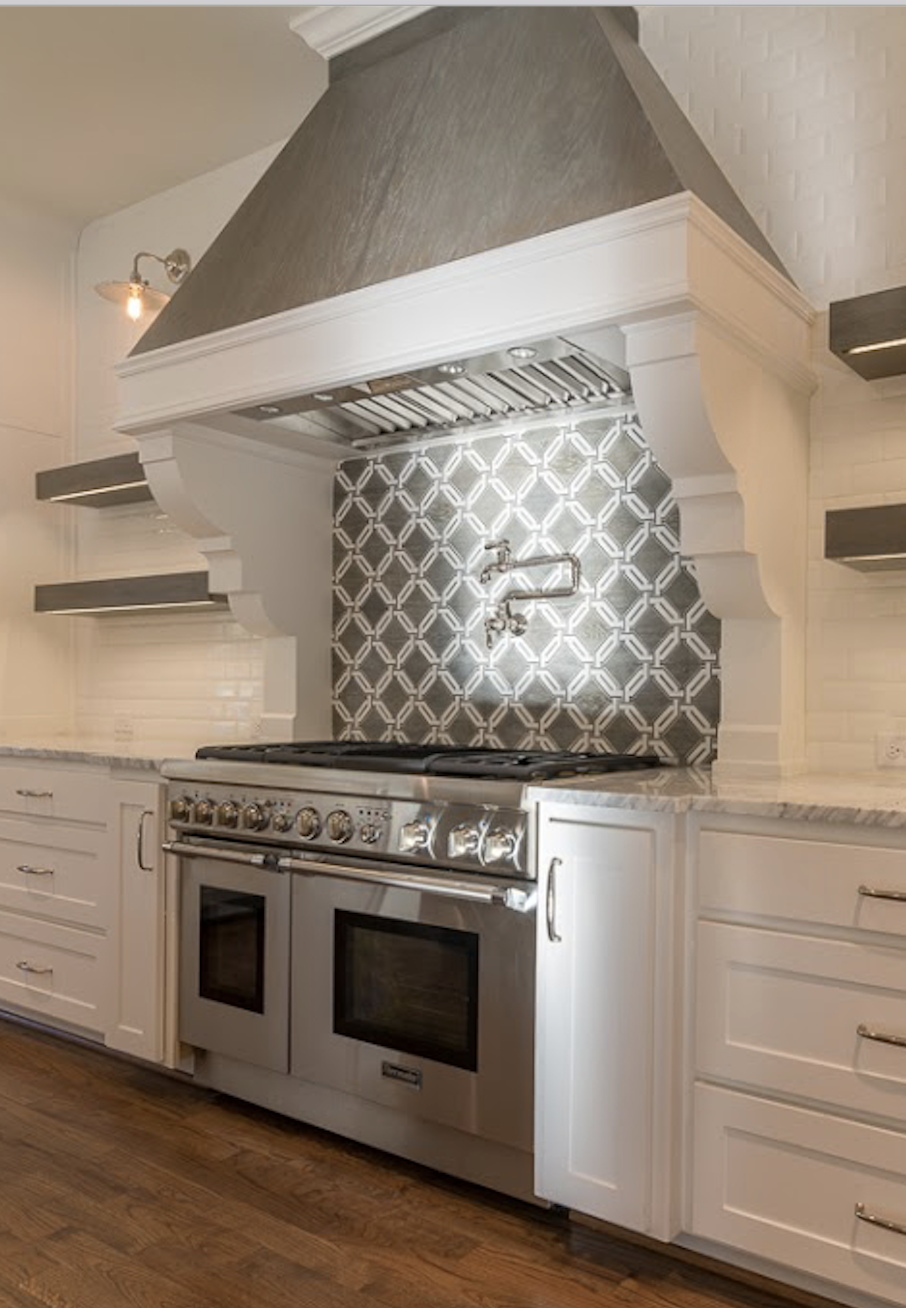 Make your kitchen stand out! Need help knowing what to do?? You know what to do .. give us a ring 😉