Interior designers are skilled professionals who craft functional and aesthetically pleasing spaces while considering the client's preferences, lifestyle, and budget. They bring creativity, expertise, and industry insights to transform homes and businesses into beautiful, functional environments. In a city like Dallas, renowned for its diverse architectural styles and cultural richness, hiring an interior designer can truly elevate the aesthetics and functionality of your space while reflecting your personal style.
Choosing the right interior designer in Dallas involves considering several factors such as expertise, design style, portfolio, and client reviews. Look for designers who resonate with your vision, understand your needs, and have a portfolio that showcases a variety of styles and successful projects. A good designer listens to your preferences while bringing innovative ideas to the table, ensuring a seamless collaboration for your project's success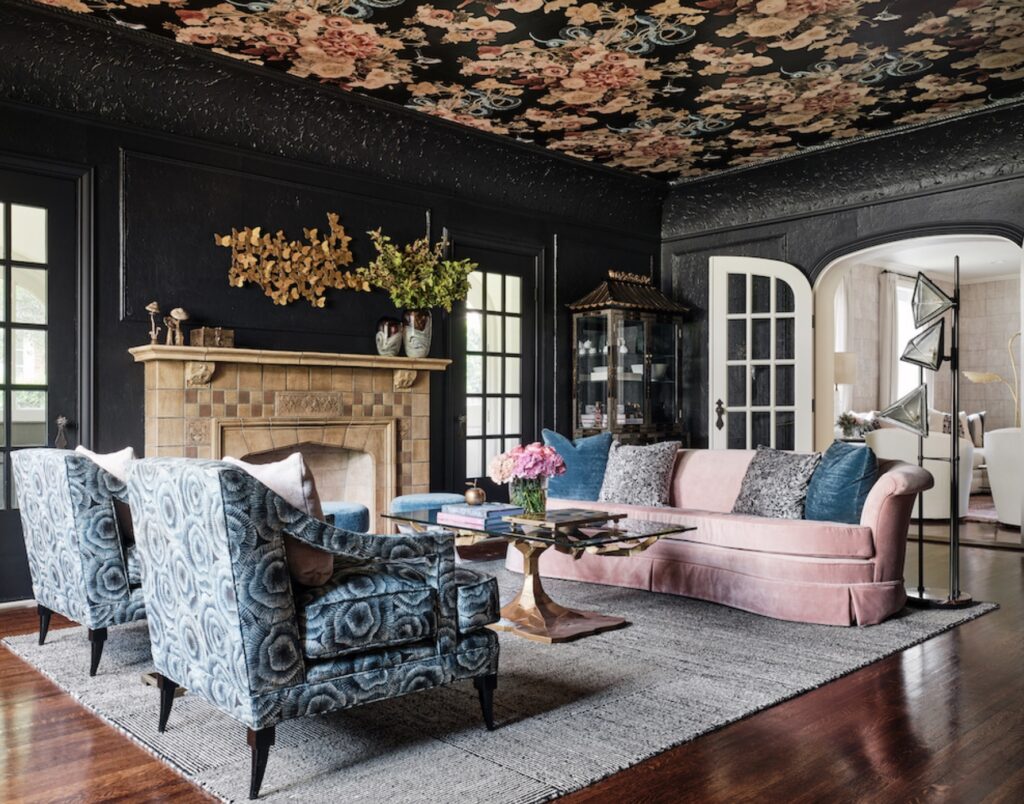 Profile of Leading Dallas Interior Designers
Traci Connell Interiors
Background: Traci Connell Interiors, founded by Traci Connell, is renowned for its sophisticated and timeless design approach. Traci's background in engineering influences her attention to detail and precision in design, emphasizing functionality without compromising on aesthetics.
Areas of Expertise: Known for creating luxurious yet livable spaces, Traci Connell Interiors specializes in high-end residential and commercial design. Their expertise lies in bespoke designs that seamlessly blend elegance with practicality.
Notable Projects: Traci Connell Interiors has left an indelible mark with projects like upscale residences, luxury penthouses, and boutique commercial spaces. Their notable projects include stunning transformations of city life and lakehouses that exude a perfect balance of sophistication and functionality.
What Sets Them Apart: Traci Connell Interiors stands out for their tailored, detail-oriented approach, bringing a unique blend of creativity and technical precision to each project.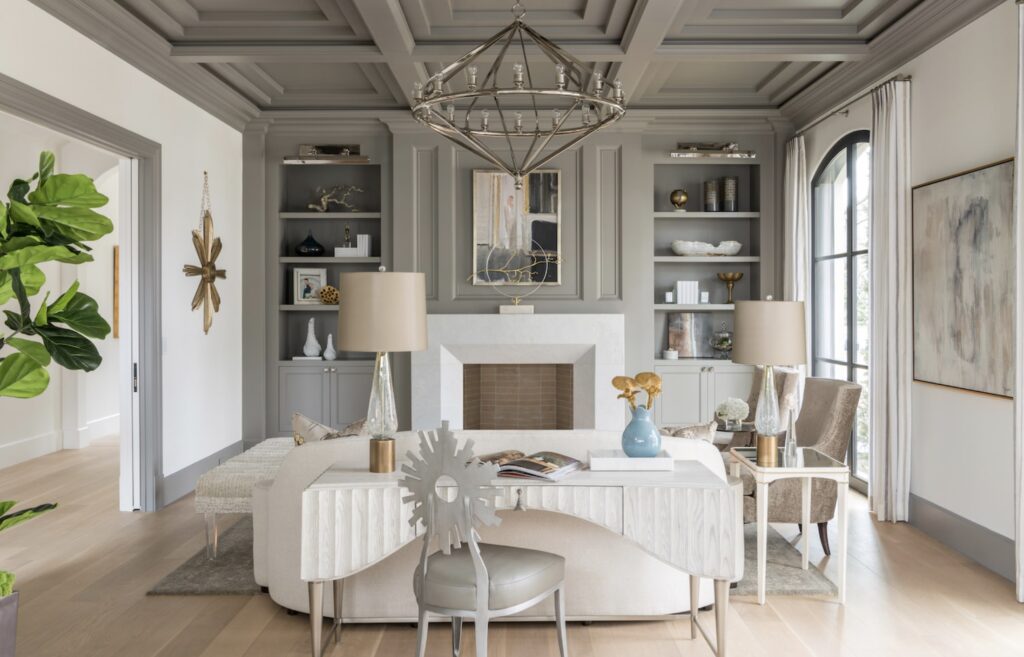 Erin Sander Design
Background: Erin Sander Design, led by Erin Sander, is acclaimed for its fresh and modern design aesthetic. Erin's design philosophy revolves around creating spaces that reflect the client's personality and lifestyle.
Areas of Expertise: Specializing in residential design, Erin Sander Design focuses on creating personalized, inviting spaces. They excel in incorporating modern elements while infusing warmth and character into their designs.
Notable Projects: Erin Sander Design's portfolio boasts stylish and welcoming interiors for contemporary homes, loft apartments, and renovation projects. Their projects stand out for their chic simplicity and attention to detail.
What Sets Them Apart: Erin Sander Design's ability to fuse contemporary style with comfort and functionality sets them apart, creating spaces that are visually appealing yet highly livable.
Pulp Design Studios
Background: Pulp Design Studios, co-founded by Beth Dotolo and Carolina V. Gentry, is renowned for its bold and eclectic design aesthetic. Their design approach is a fusion of art, culture, and sophistication.
Areas of Expertise: Pulp Design Studios specializes in luxury residential and commercial design. They are known for their fearless use of color, textures, and patterns, creating spaces that evoke emotions and make a statement.
Notable Projects: Pulp Design Studios has curated breathtaking interiors for high-end homes, boutique hotels, and upscale commercial spaces. Their portfolio showcases diverse styles, blending sophistication with a hint of whimsy.
What Sets Them Apart: Pulp Design Studios' fearless approach to design, their ability to push boundaries while maintaining a sense of sophistication and their eye for unique details sets them apart in the industry.
Unique Elements of Dallas' Design Style:
Dallas, with its diverse cultural influences and rich history, boasts a unique design style that blends sophistication, modernity, and a touch of Southern charm. This Texan city's design landscape is shaped by its fusion of traditional aesthetics with contemporary elements, resulting in a style that's distinctly its own.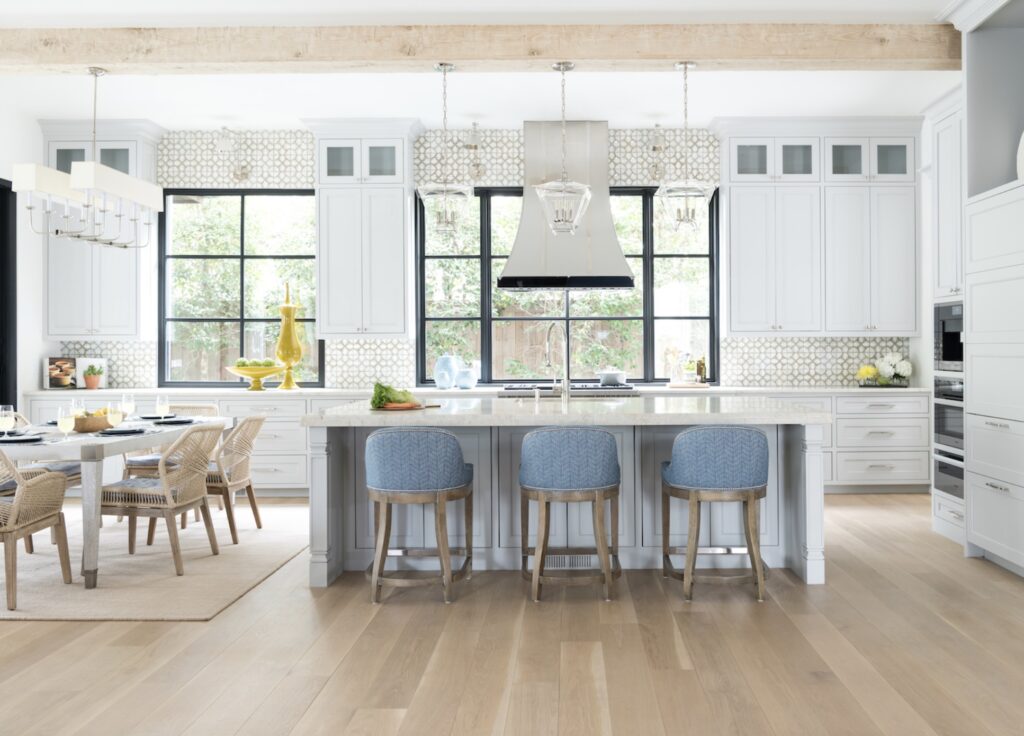 Southern Elegance Meets Modern Flair: Dallas interiors often showcase a blend of Southern elegance and cosmopolitan sophistication. It marries the grace of classic Southern design with modern accents, creating a harmonious fusion of the past and present.
Emphasis on Spaciousness: Dallas homes and commercial spaces frequently embrace a love for open, airy layouts. Expansive rooms, high ceilings, and large windows are common elements that reflect the city's appreciation for spaciousness and grandeur.
Mix of Textures and Materials: The design ethos in Dallas often celebrates a rich layering of textures and materials. From sleek metallic finishes to warm wood tones, plush fabrics, and natural stone, these diverse elements coalesce to add depth and visual interest to interiors.
Boldness in Scale and Décor: Dallasites often showcase a penchant for boldness, not shying away from large-scale décor, statement furniture pieces, and eye-catching accessories. Whether it's an oversized chandelier or striking artwork, Dallas interiors often incorporate elements that command attention.
New York City: Contrasting Dallas' spaciousness, New York City's design style often embraces compactness, making the most of limited square footage. While Dallas interiors celebrate Southern charm, NYC's design leans towards a mix of eclectic urban chic and functional minimalism.
Los Angeles: In contrast to Dallas' blend of Southern elegance and modern flair, Los Angeles exudes a relaxed, laid-back aesthetic with a focus on indoor-outdoor living. LA's design style often incorporates earthy tones, natural light, and a seamless transition between indoor and outdoor spaces.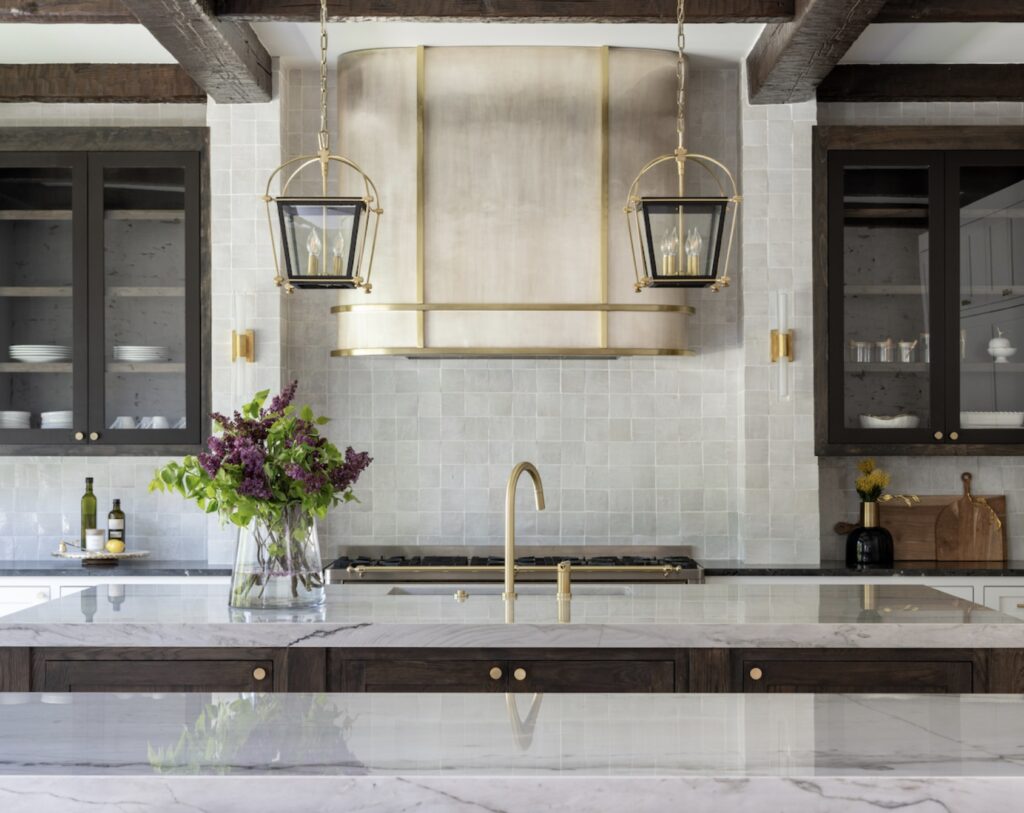 Dallas' Design Style Reflected Locally:
Magnolia Hotel Dallas Downtown: This historic hotel beautifully marries Dallas' traditional elements with a contemporary twist. The interiors showcase elegant architectural details alongside modern furnishings, creating a timeless yet modern atmosphere.
Highland Park Residence: Many homes in neighborhoods like Highland Park exemplify Dallas' design style. They feature expansive rooms, luxurious finishes, and a blend of classic Southern décor with sleek contemporary elements.
Restaurants and Bars: The design of Dallas' eateries often combines rustic warmth with chic sophistication. For instance, venues like Town Hearth exude a combination of Texas-sized opulence with a modern, industrial edge, capturing the essence of Dallas' unique design aesthetic.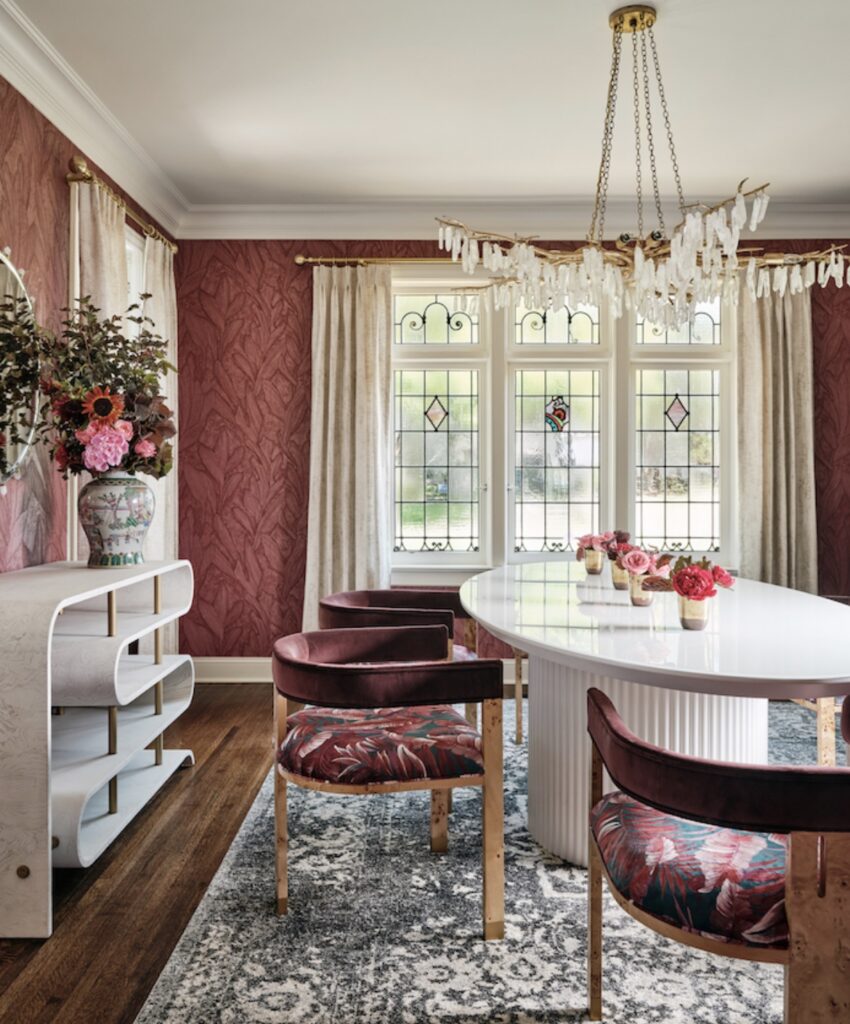 We hope to offer a glimpse into the diverse talents and unique offerings of Dallas' top interior designers, each bringing their distinct style and expertise to the design landscape of the city. When choosing an interior designer, consider your preferences, align them with the designer's style and expertise, and embark on a collaborative journey to transform your space into a true reflection of your lifestyle and personality. Give TCI a call today to start your custom design process!