If you could pick one element from the kitchen
to be the "focal point" what would you pick?
We
like to think the vent hood is the
"fireplace of the kitchen"
. Similar to how the fireplace is the focal point of a family room…
the vent hood can really set the stage for an incredible kitchen.
There are so many options how there…
how do you know what is the right one for you??
We are breaking it down to 3 different types for YOU. Check it out.
The WOOD Vent Hood:
This can be done several different ways.
You can paint, stain, or faux finish these hoods.
You can carve, notch and design them however you please.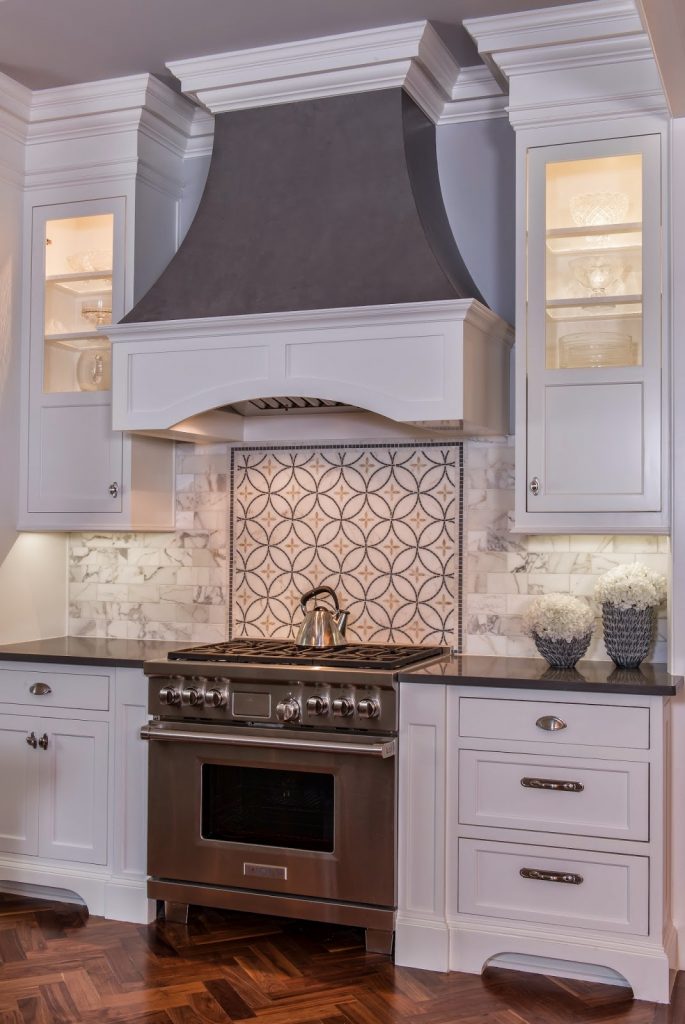 These are two of our favorite wood vent hoods that we have completed in our clients homes. Our favorites are to create a geometric repetition in the design and
use paint to accent this showstopper piece.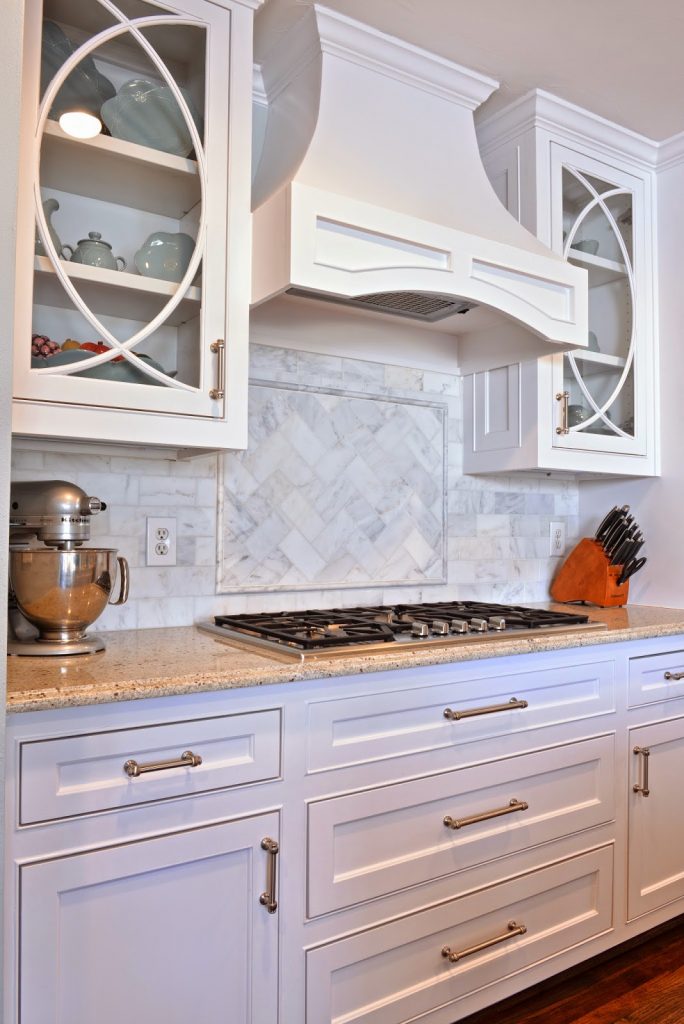 The HIDDEN Ventilation:
If you took a quick glance at this stove top, you would have no idea there was a
"vent hood" even in this kitchen.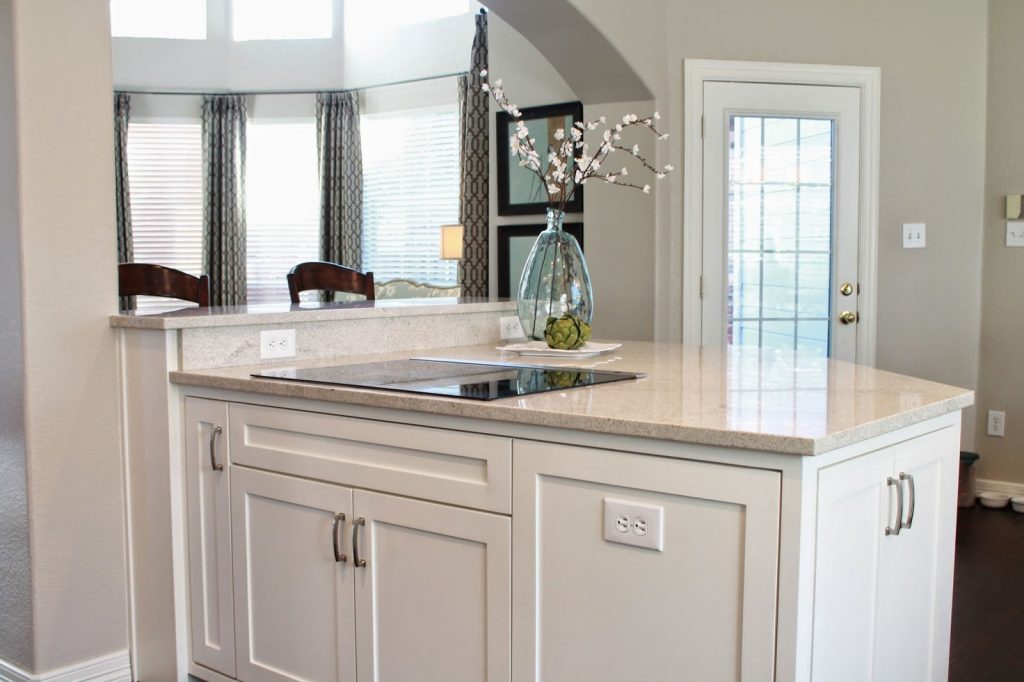 But look closely — It is carefully stored within the island and can pop up for needed use and then released back down… unseen!! Shocker.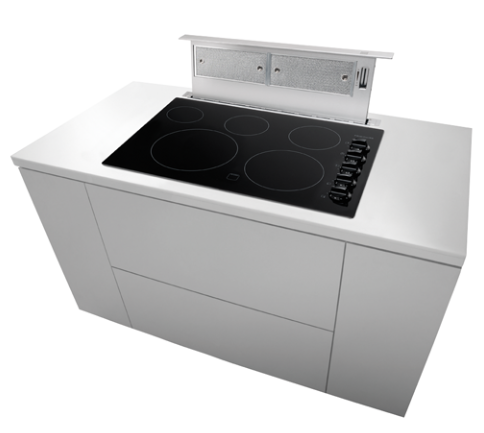 Lastly.. The METAL Vent Hood.
Stainless steel — This particular project completed by TCI used a glass and metal
vent hood to produce a modern, stunning result.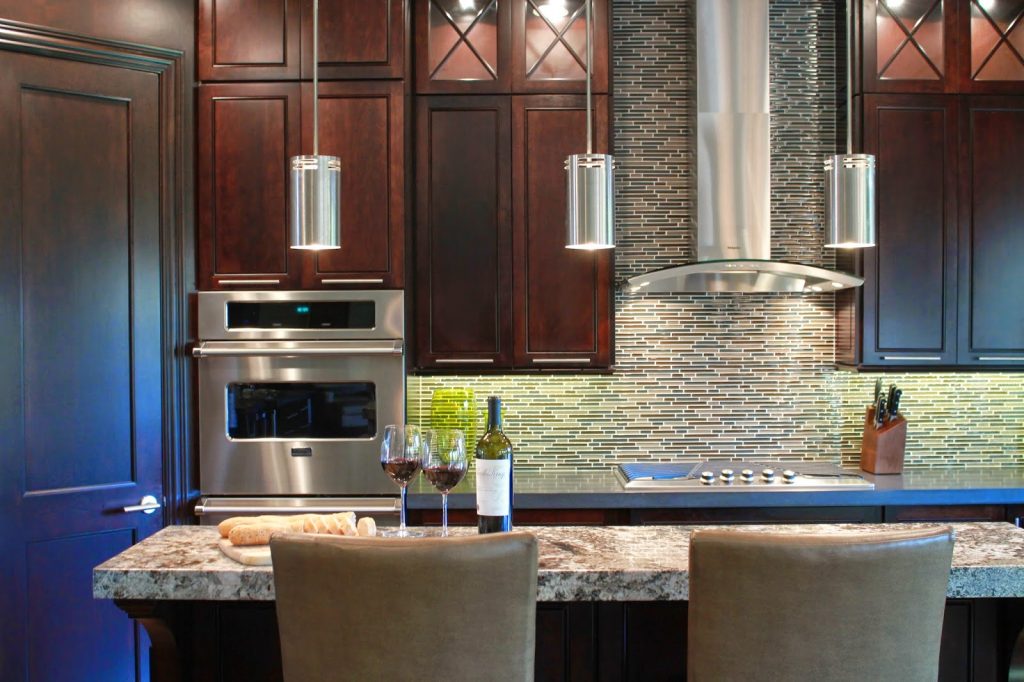 These hoods come in a variety of shapes and sizes.
Some are mixed with glass for added difference.
So what do YOU think? What's the HOOD for you??