But "you do this for a living, it must be SO fun to design your own home!!!….."
It's a common misconception about Interior Designers 😉
Today we are starting a series about our very own … Terra and Courtney!
Ironically, they are both building new homes… across the street from each other!!
We want to share with you our build-journeys.
The good, the bad, AND the ugly 😉 But hopefully mostly the good!
When it comes to building your own home, and you are a designer…
it is 100 times harder than designing for a client!
Because you are your hardest critic.
Today we will walk you through Terra's beginning stages in her home build!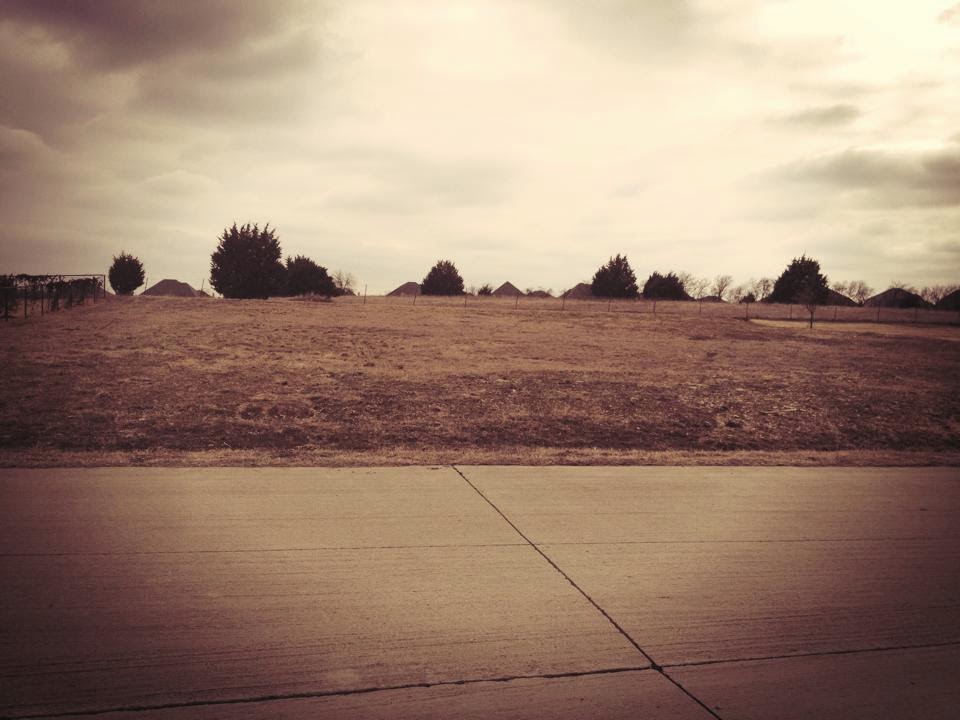 First off — The LOT.
Sitting on a beautiful 1/2 acre in Prosper, this "piece of dirt" will transform
into a gorgeous homesite for her and her family.
The official sign-off on the lot!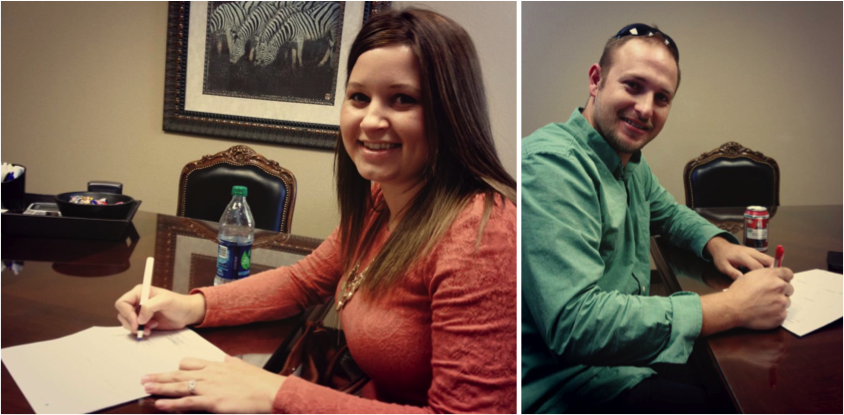 The most incredible part of this home is that Terra and her husband are actually the
architect AND designers on the project.
Every detail has been thought out and drawn by THEM!

Terra pulled out her drafting markers from school and went to town on the
front elevation of their home. The realistic drawing gives them a visual
to begin the design of their home.
A few of the House Specs
4,729 SF
4 Bdrm
3.5 Bath
2 Living Rooms
Office
His/Her Closet
Walk Out Attic
Much More…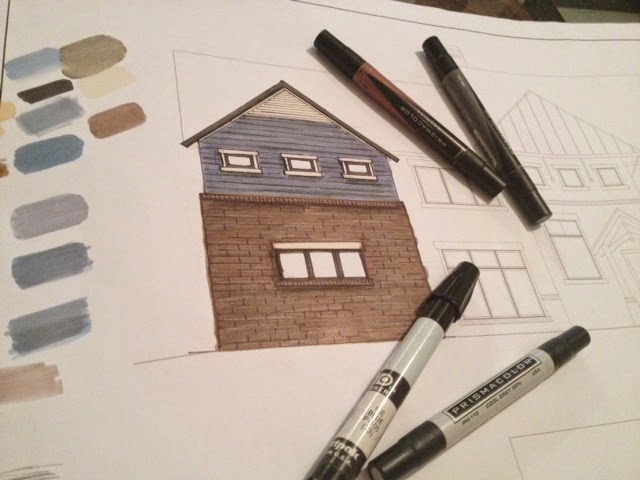 The beginnings of the finish selections are underway!
Here are a few of the best:
Finishes
Hand Scraped Wood Floors
Natural Stone Tile
3CM Granite Countertops
Kohler Plumbing Fixtures
Solid Core 7ft and 8ft Interior Doors
Iron Rod Staircase
Beautiful Kolbe Low-E Aluminum/Wood Casement Windows
Contemporary Trim Package
Near Perfect Flat Wall Texturing
Low-E Glass Shower Enclosures
Beautifully designed by Terra
Much More…
Like we mentioned before, the beauty of this home, is that Terra has been
able to design this home exactly how she wants and to fit her and her families needs.
The final floor plan is perfect!


FIRST FLOOR: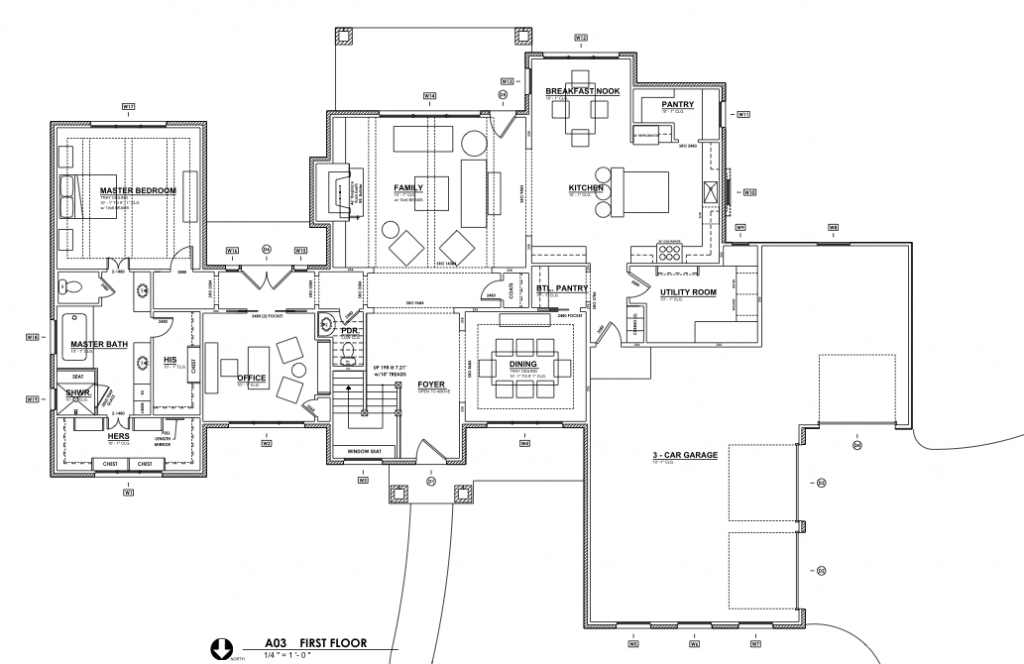 SECOND FLOOR: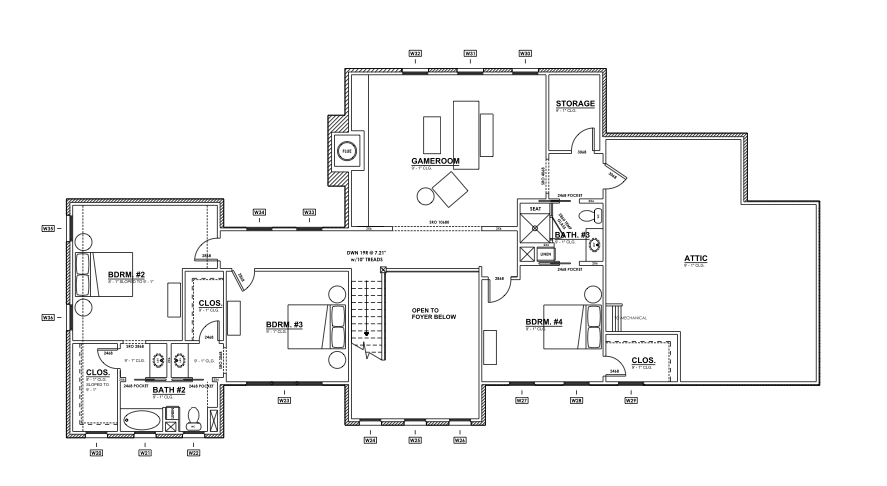 A few Construction Specs
Pex Home Run Plumbing
Spray Foam Encapsulation
Zip Systems Exterior and Roof Sheathing
Ditra Uncoupling Membrane under Natural Stone
21 SEER Carrier Air Conditioners
96 AFUE Gas Furnaces
Walk Out Attic
Much More…
Up Next We will walk you through Courtney's new home build
and all the details that go into it!
STAY TUNED!
We are excited to take you along these journeys as we share our concepts, visions, finishes and eventually the finished products!!