Summertime is here, my friends. And, it's a strange one. Typically we might hold a party in honor of the holiday. But instead we are kicking off the summer with the most perfect VIRTUAL little Summer Soiree you ever did see. We partnered with our friends at Paperless Post to help create the BEST digital invite to send to our team. Read on to see our vision for TCI's VIRTUAL Summer Soiree!
In case you're new around here, our top favs are black, white and anything with a deep shade of green. Just happens that the ever-popular palm and banana leaf icon exude that green we love oh-so-much. It was settled. The soiree will be imagined to be the most sophisticated tropical dinner party. If only we could gather in person to have it. Since we can't we still wanted to express our creativity and design a soiree to inspire others and hopefully be useful one day in the future!
First up was the find a faultless invite in true TCI fashion. Paperless post did NOT disappoint. They had exactly what we were looking for to follow through with our theme. And they even had options to customize the envelope lining color! The pop of blush added just what we wanted.
The Invite –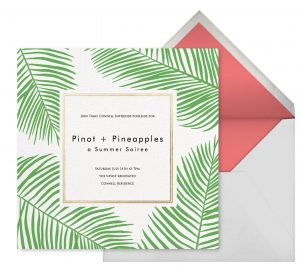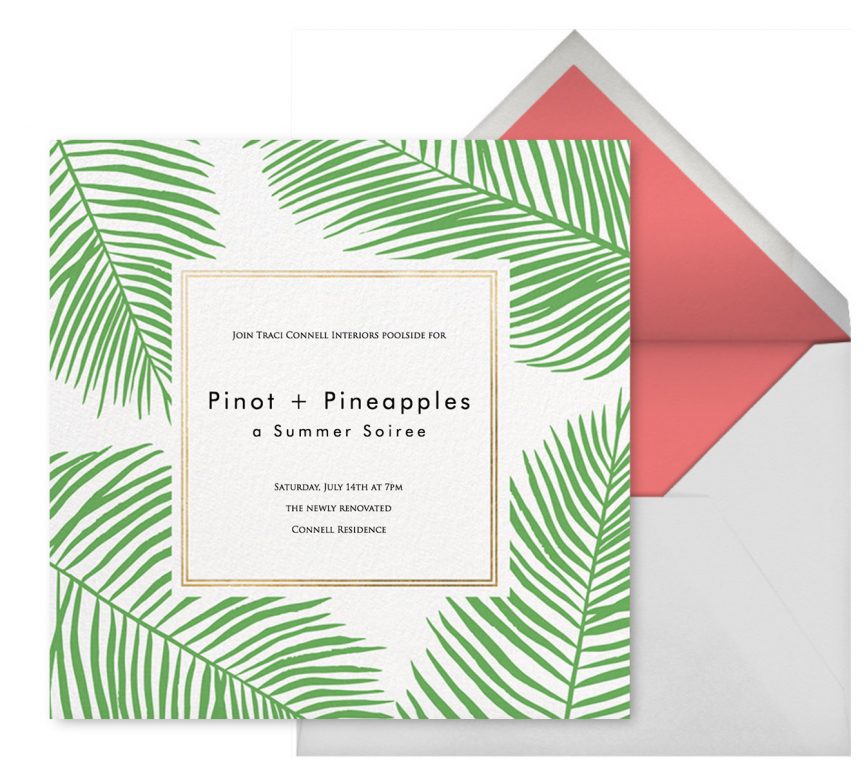 If you think luaus and balloons can't be sophisticated, I'm here today to prove you WRONG. For this tropical dinner party we fell in love with what StudioDIY created. They pulled pineapples, palm fronds and tiki glasses from a classic luau theme.
The Theme –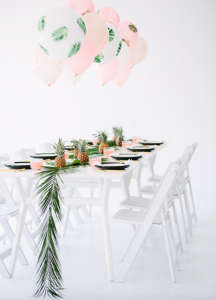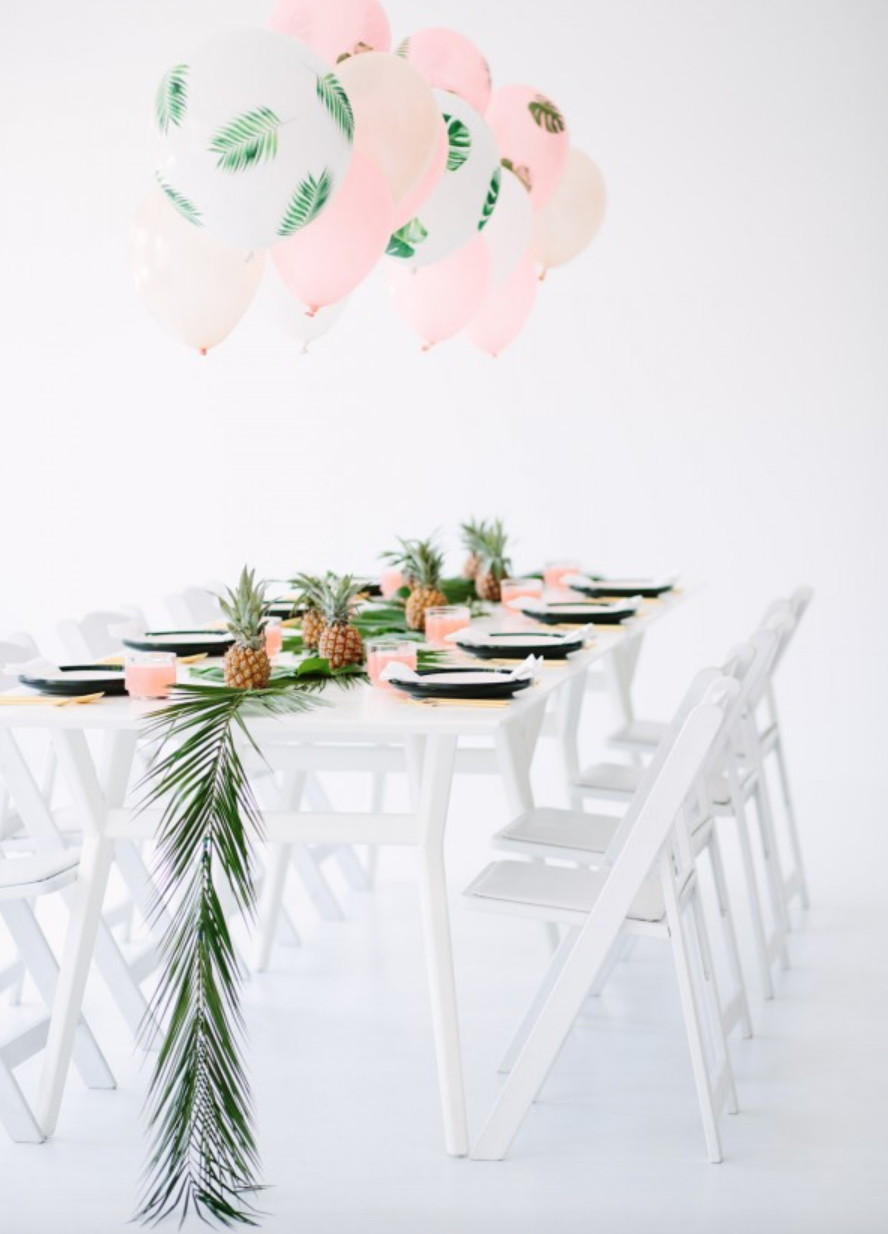 We can not WAIT to try this amazing DIY decor. A stamped balloon. How precious is this palm leaf ballon?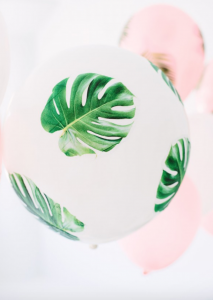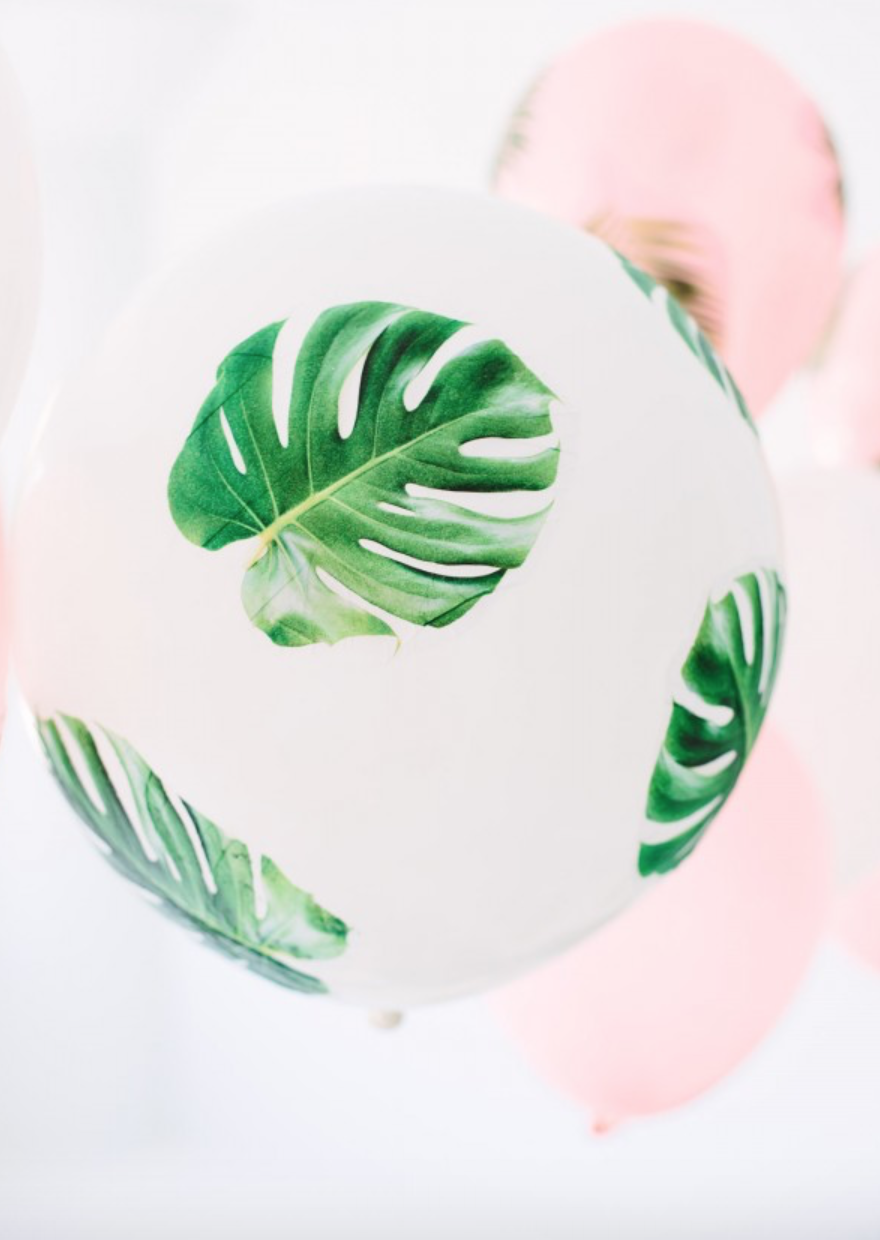 And no party would be complete without a signature cocktail! This raspberry coconut margarita receipe not only fit right into the color scheme of the party (yep, a bunch of interior designers planning the party… gotta match the cocktail people) but gosh it tastes amazing!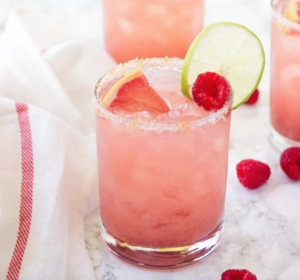 Our inspiration in this StudioDIY party has us with ALL the heart eyes. Cannot wait to transform my newly design backyard into a classy tropical luau to host our Summer Soiree!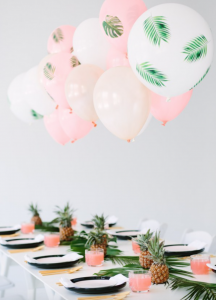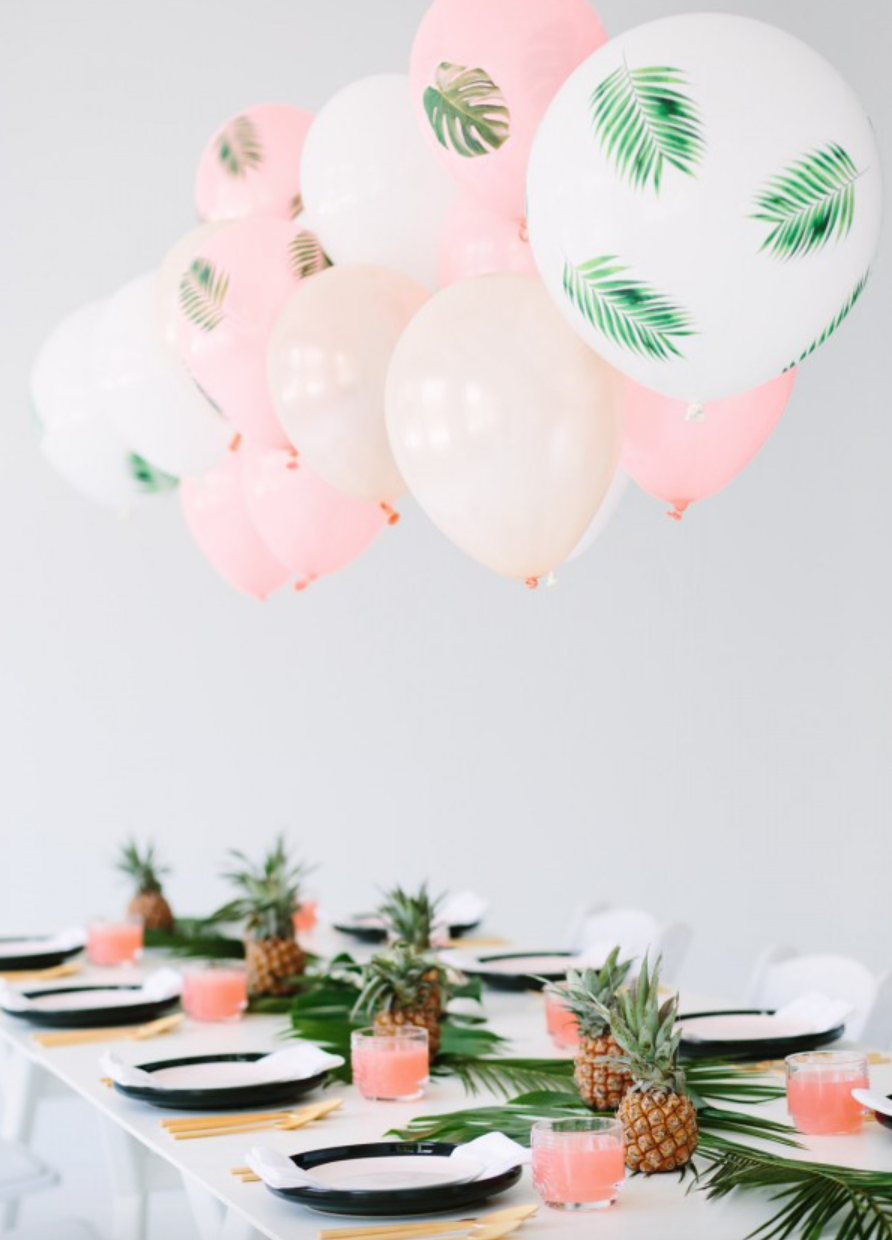 And when you are planning the perfect party don't forget that Paperless Post is the ONLY place to go for your digital invites! Every design is custom made, modern and classy. We absolutely love their Kate Spade line of invitations (really ALL their designers!).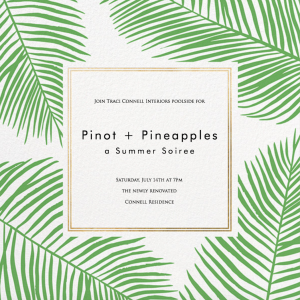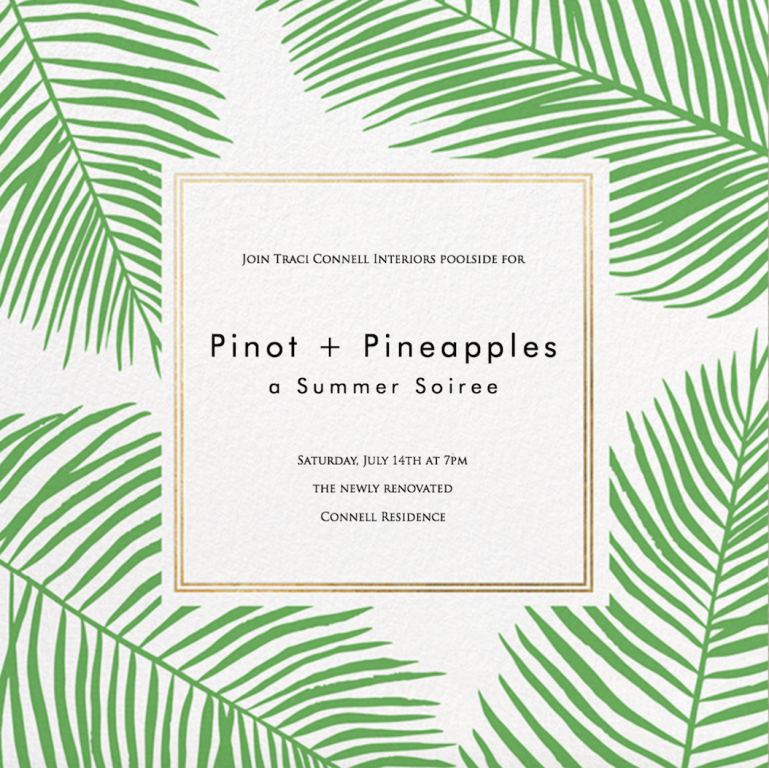 The fonts and design options are totally customizable to exactly what we wanted. And that is saying something for a team of picky designers 😉
Cheers to Summer!