A goal, a commitment and now even more than ever…. A great achievement. Today I celebrate. Traditional Home hit the stands today with an article featuring one of my favorite projects to create and design. Our wonderful clients were interested in a custom build but found a beautiful spec home in Highland Park. It was the most amazing canvas to work with and we furnished it from head to toe, putting the icing on the cake. Working with Traditional Home on this editorial has been nothing short of amazing. The photoshoot for this spread was the day after the fire in my personal home, and you can believe it that I STILL made the shoot the next morning (may have still smelled like ashes) but nothing was keeping me away from this aspiration of mine. Thank you to the crew at Traditional Home and our wonderful clients who made this dream come true!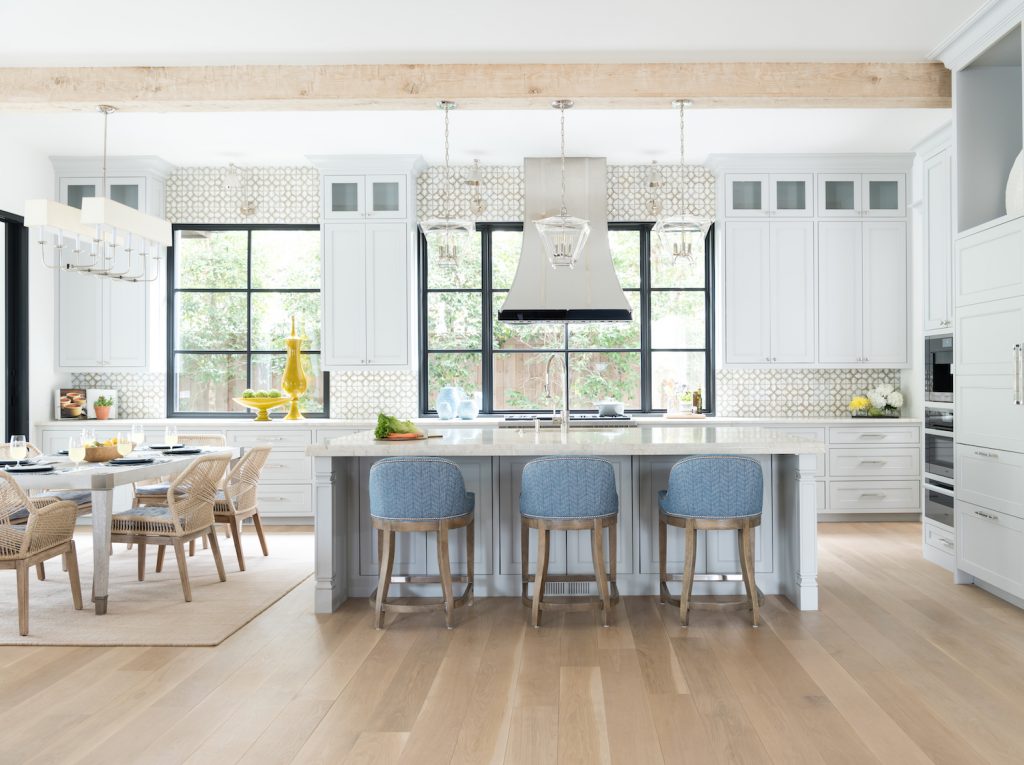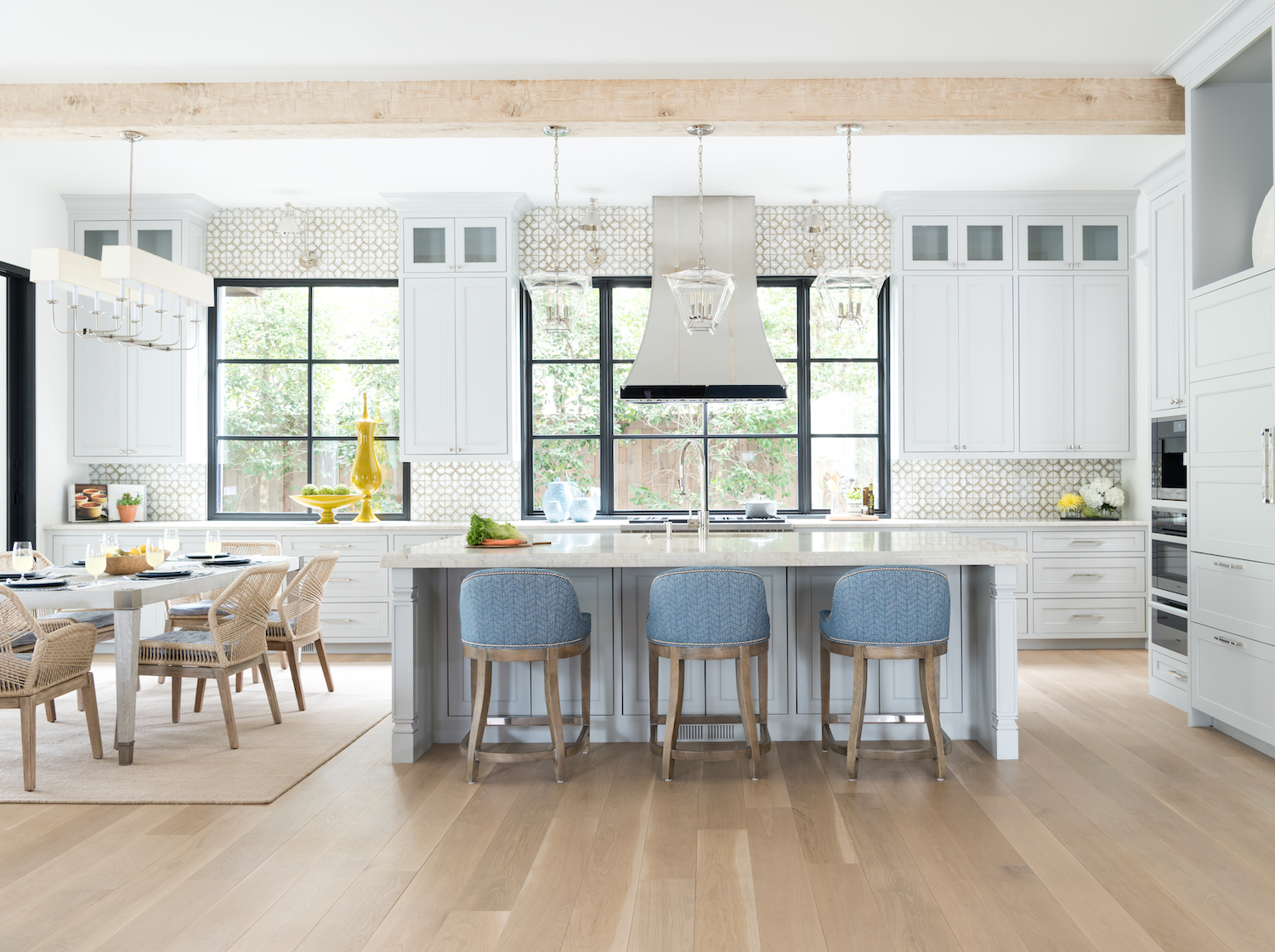 This latest project was completed for a tight knit family in the heart of Dallas, TX. They desired a home for a crowd that looked lush and glamorous, yet would be livable when their large, sports fanatic family came ready with throw a watch party.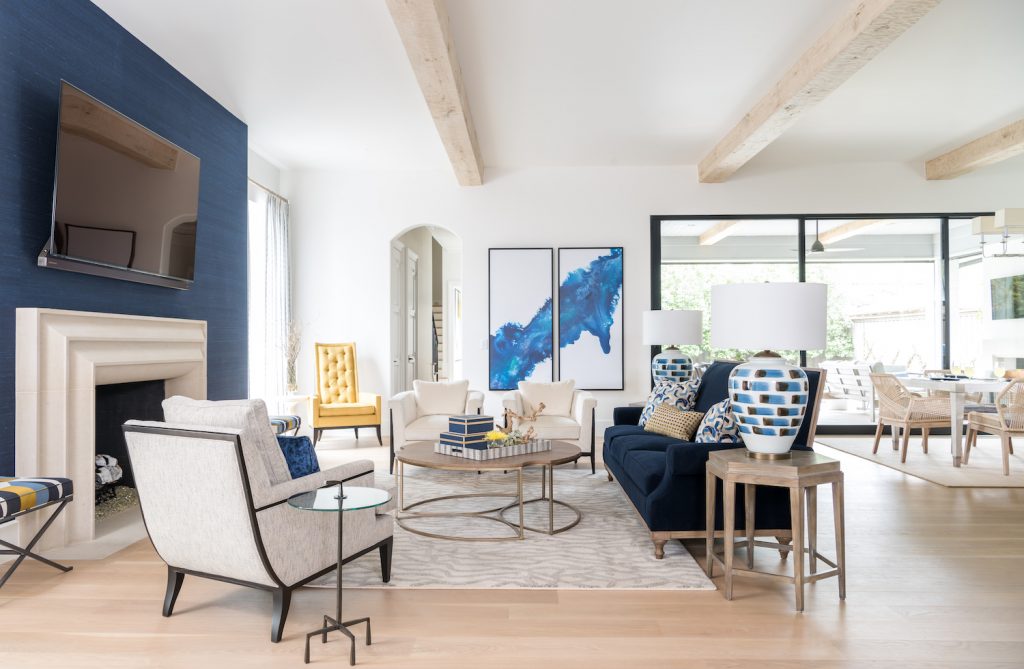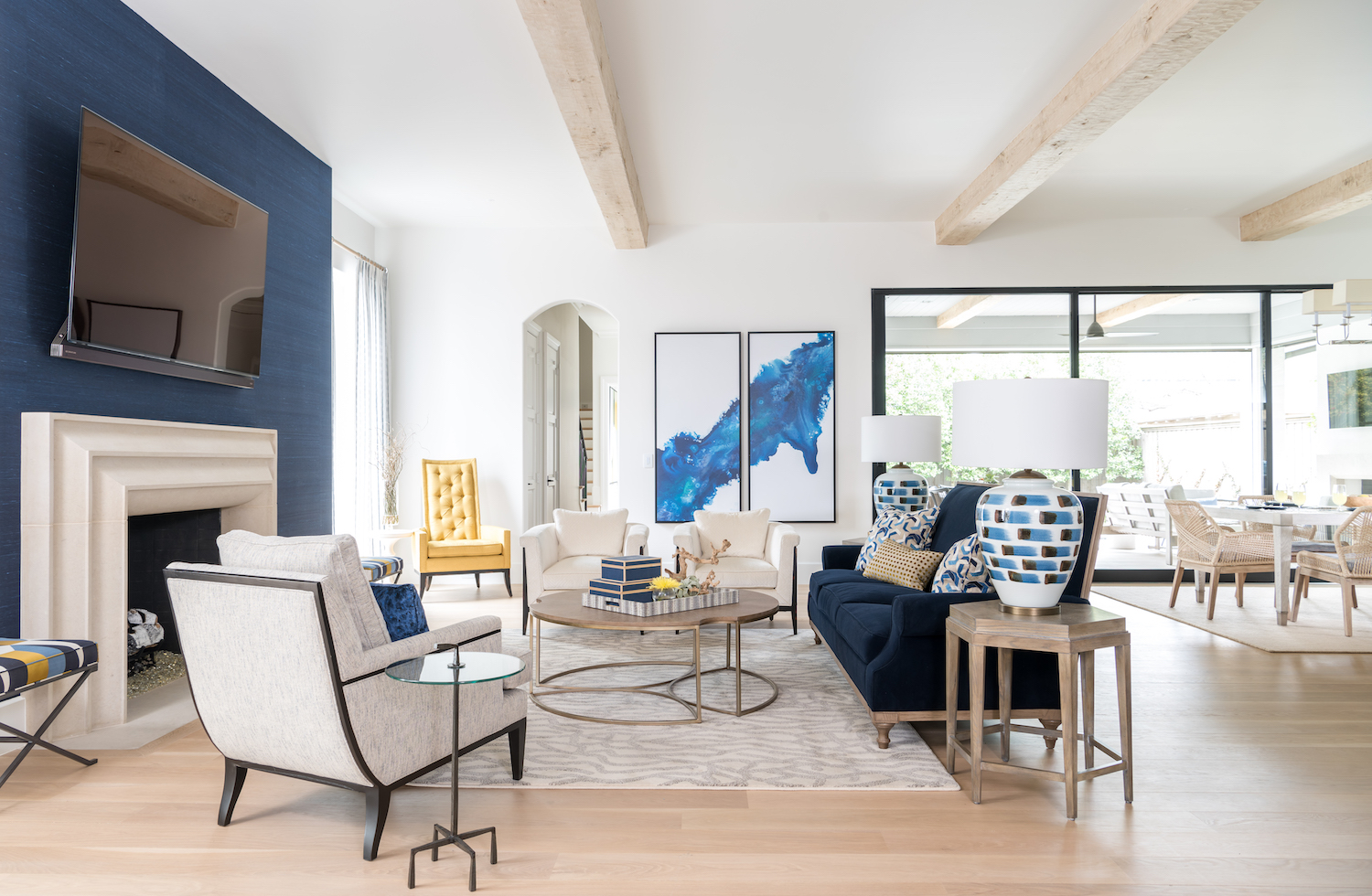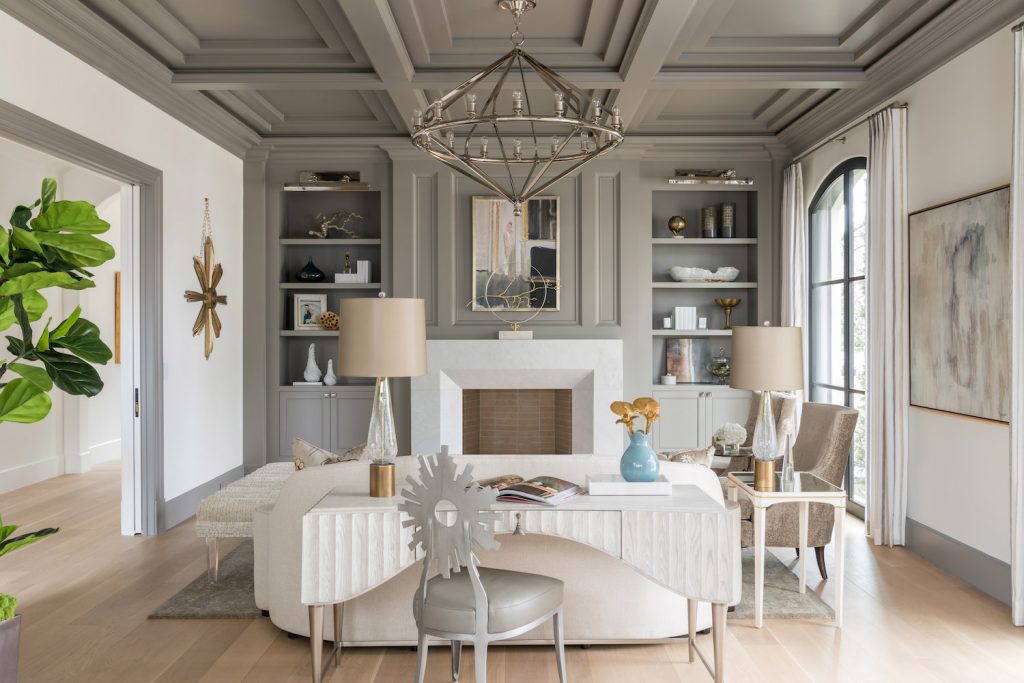 The shell of natural oak floors and beams combined with black metal windows was the perfect backdrop to begin the design process for the entire house of furnishings. Traci and team introduced a myriad of textured finishes noting sun and sky represented through the yellow and navy color palette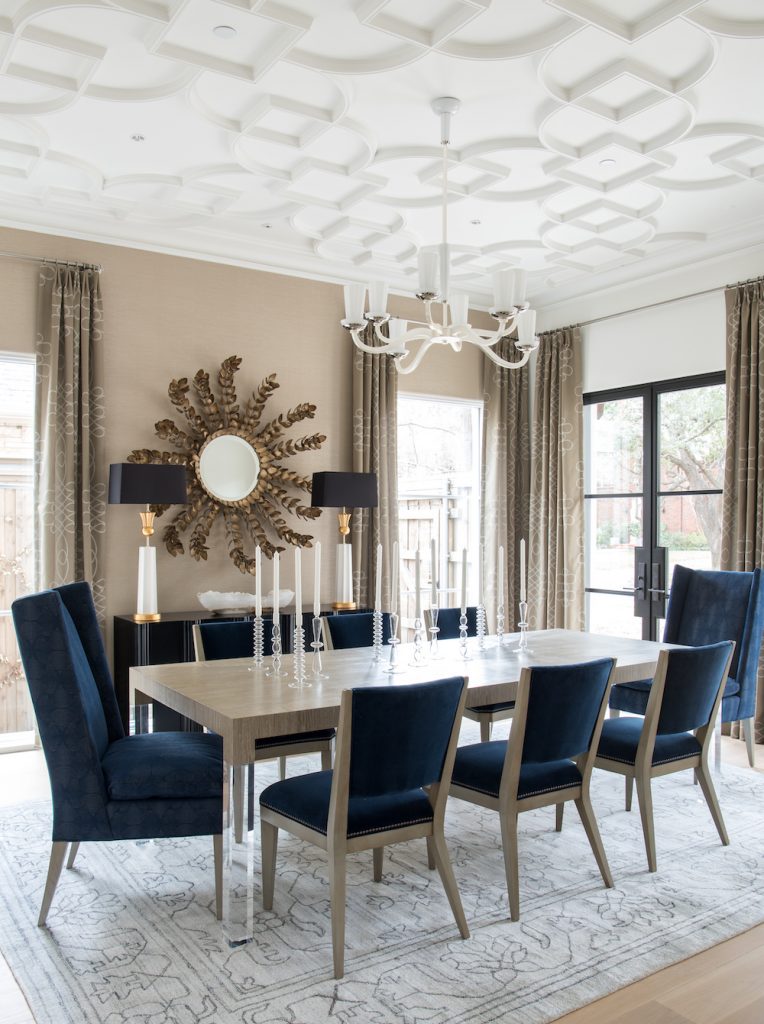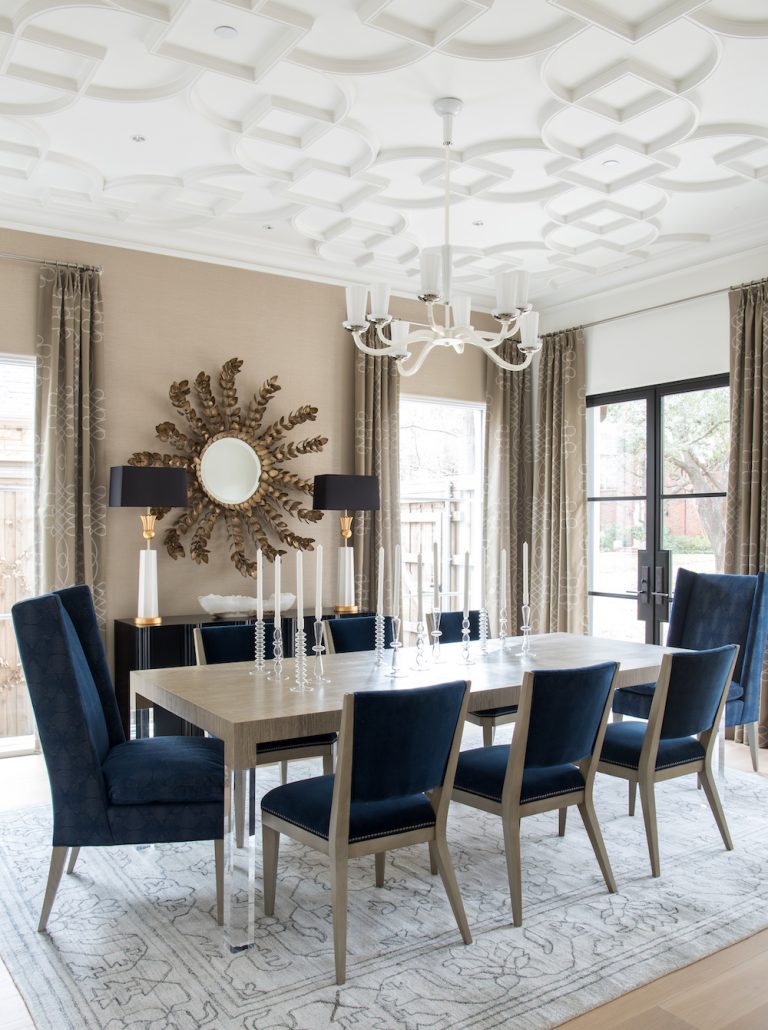 For this close knit family, durable fabrics and rugs were carefully selected. Even though they are empty nesters, their grown kids visit quite frequently to watch sports and celebrate special occasion and desired a maintenance free home. Not only is this home visually stimulating, it can stand up to spilled wine and sticky fingers. TCI had fun creating unique guest rooms to match the personalities of the kids.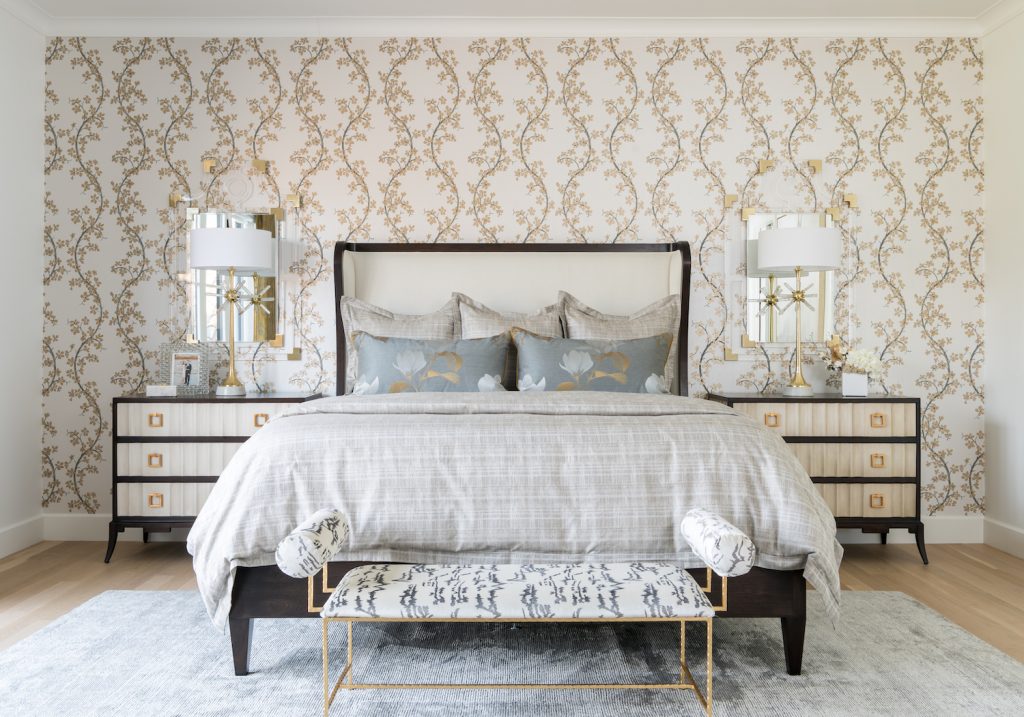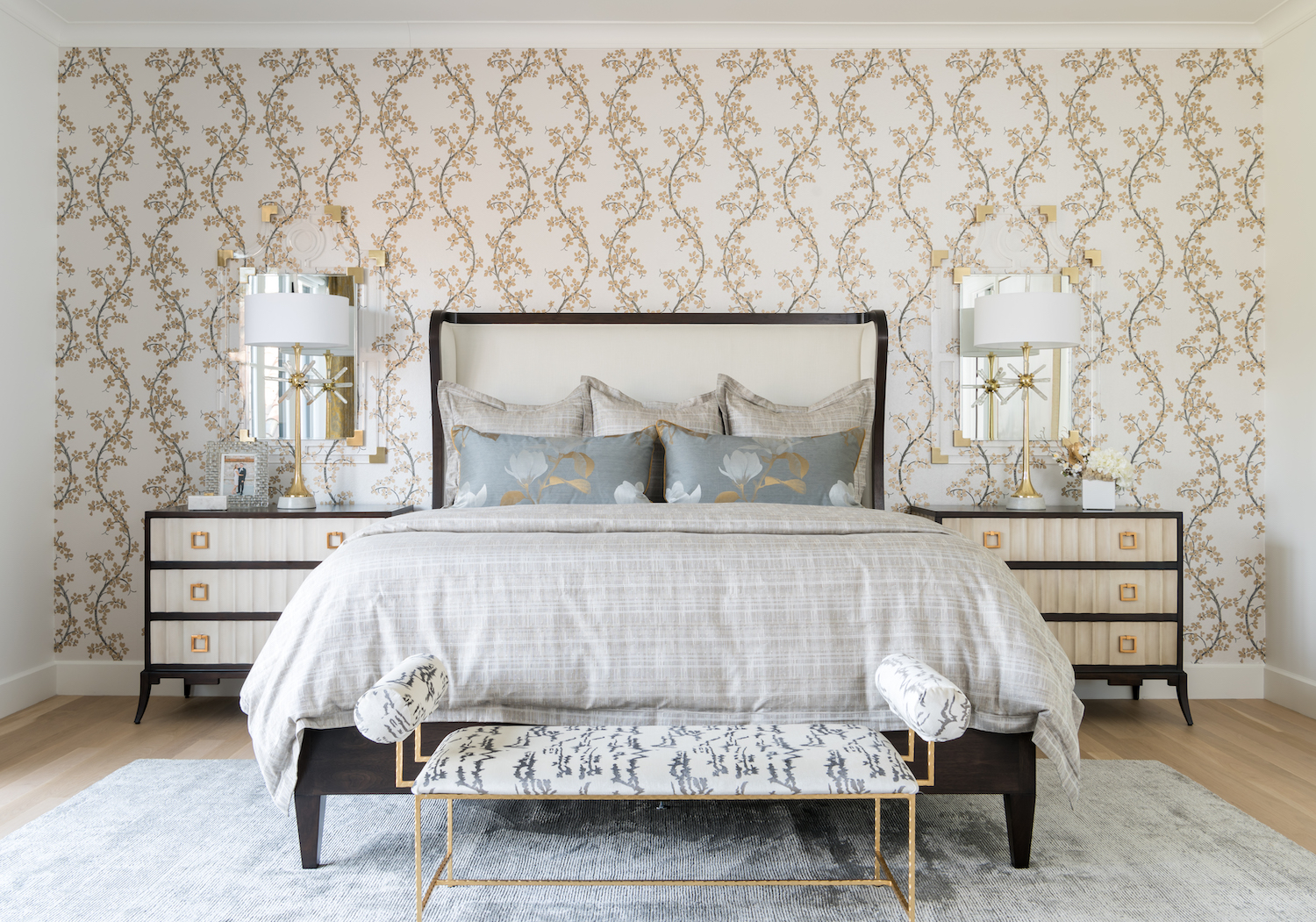 In contrast to the couple's previous Olde World red and gold embellished home in Frisco, Texas, the clients were searching for a light filled soft modern feel which they found in this high end spec home in Highland Park.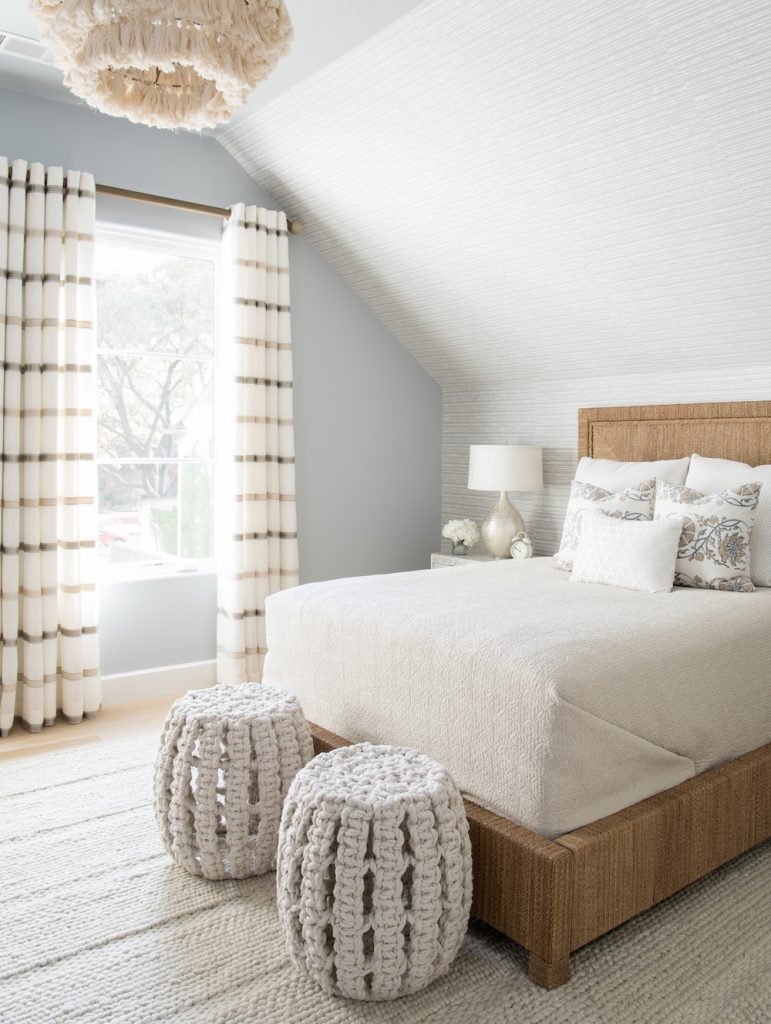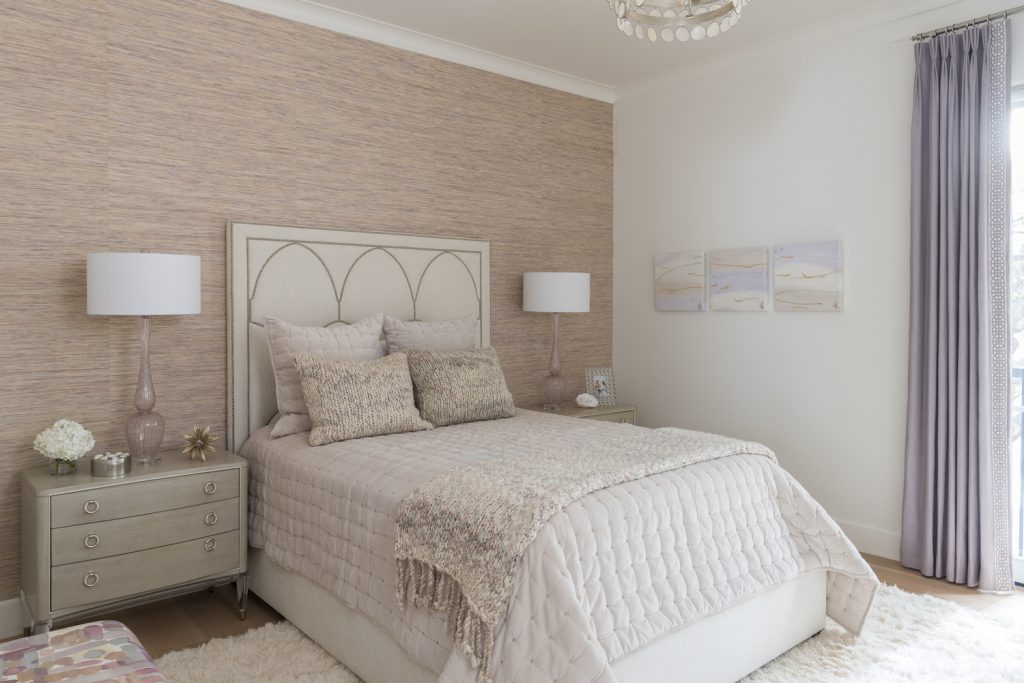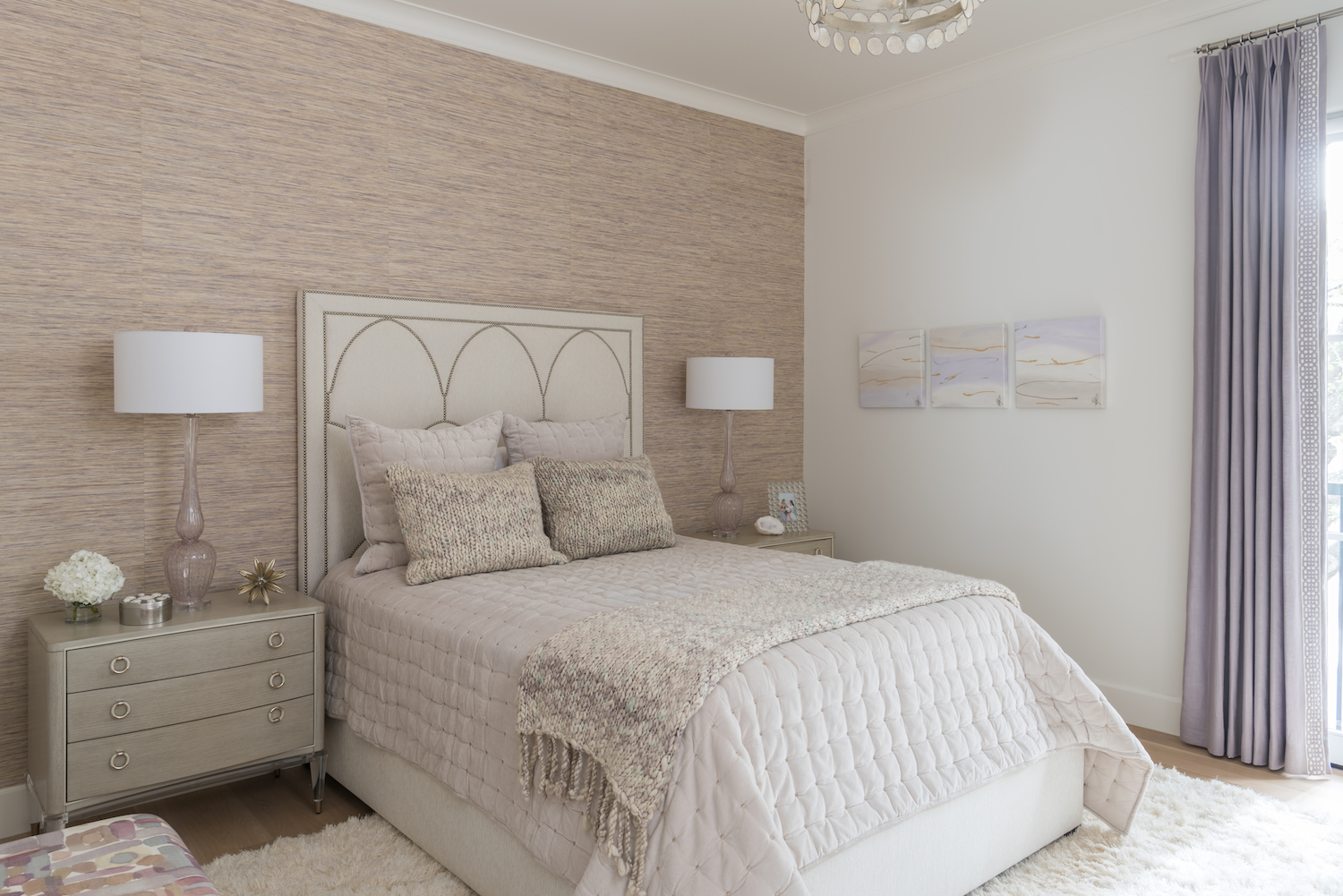 Each bedroom was specifically and meticulously designed to have the personality of their grown children… and we loved how each space developed its own look, feel and ambiance!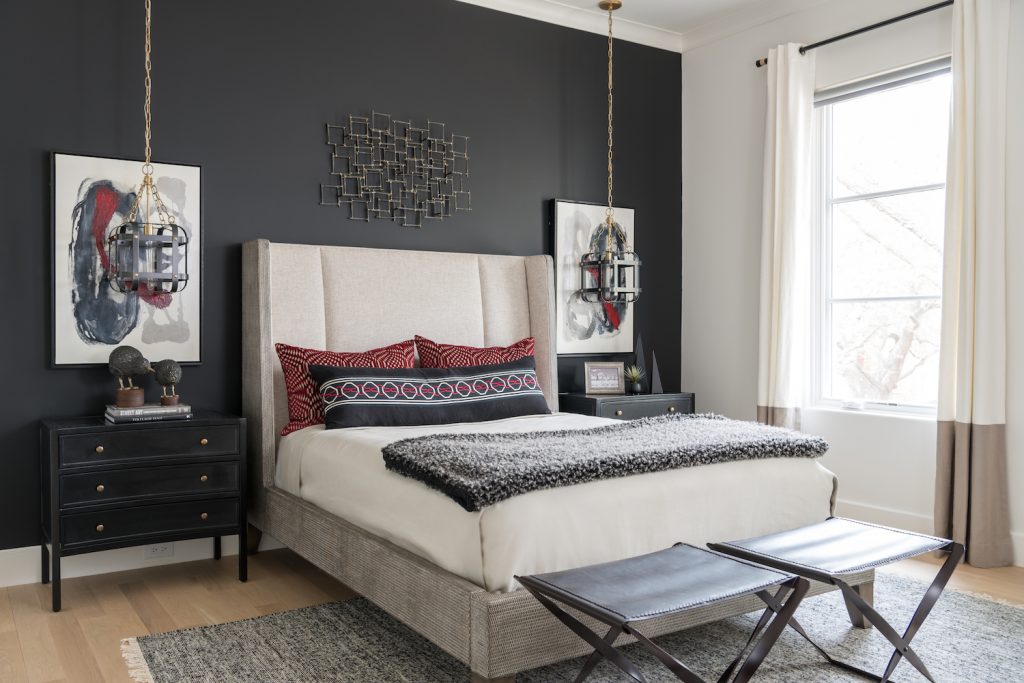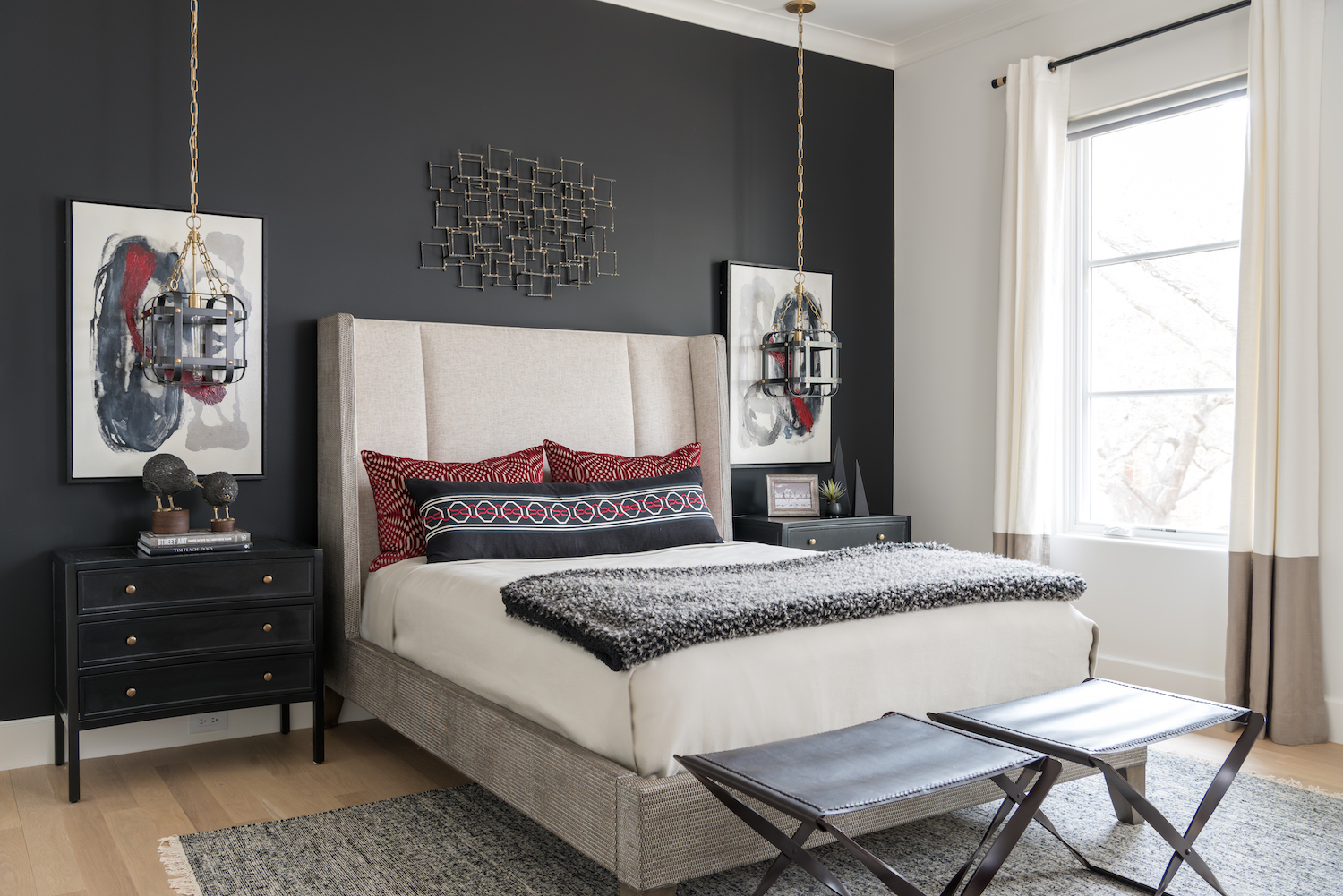 Not to be left out, would be the patio. It IS just as stunning as the entire home.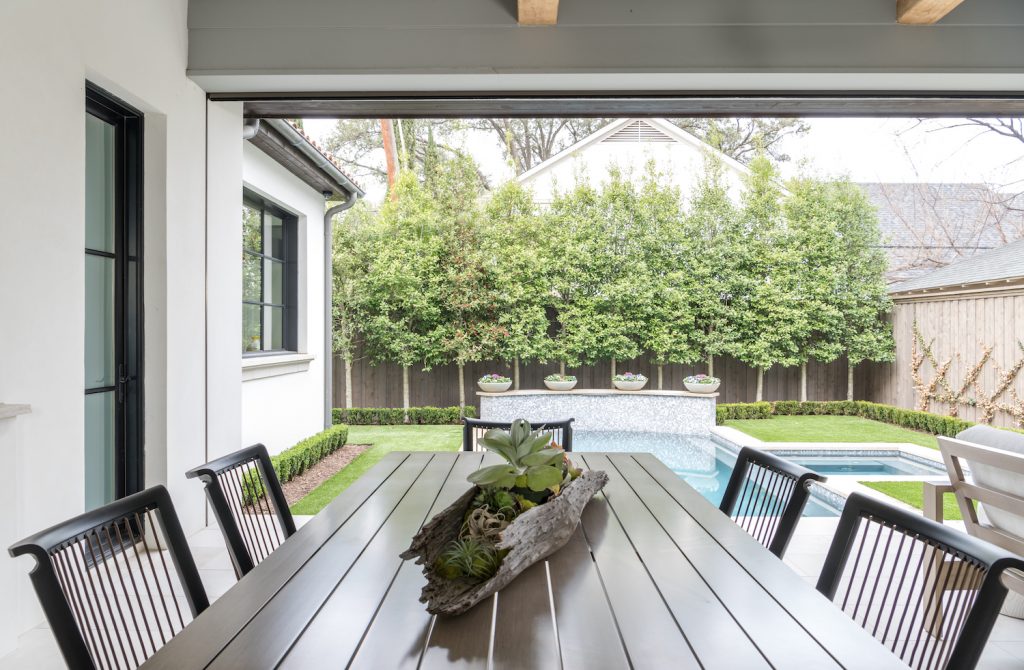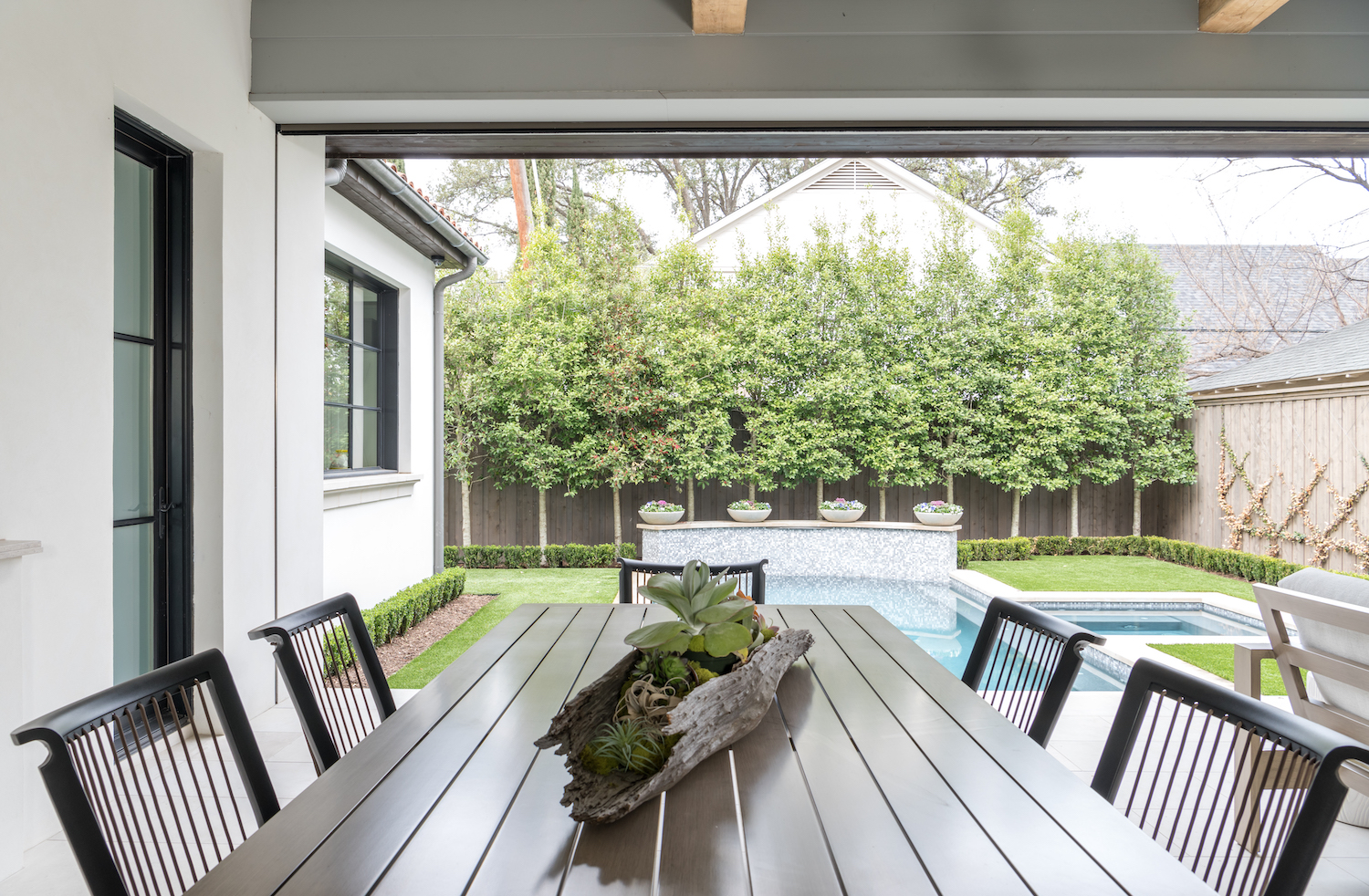 To check the entire article written by Traditional Home, pick up a copy or read it online here!