Does a little shine scare you
?? Well we are here to tell you why "
gloss
" can actually be a GOOD thing… if you use it right.
This is the inspiration picture of a home office we are designing for a
University Park new build… HIGH LACQUER=LUXE!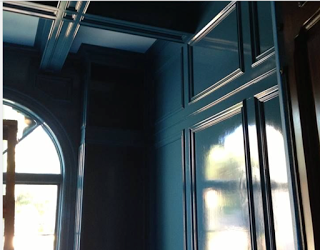 It will be stunning when completed with this edgy sheen…
Try it yourself! Here are 5 reasons why GLOSS, shine or lacquer will pack
a punch and turn your room to glam!
1. Gloss gives an accent area (wall or ceiling) extra punch.
The ceiling is a fun and different place to add gloss in an unexpected way
that is not too "in your face."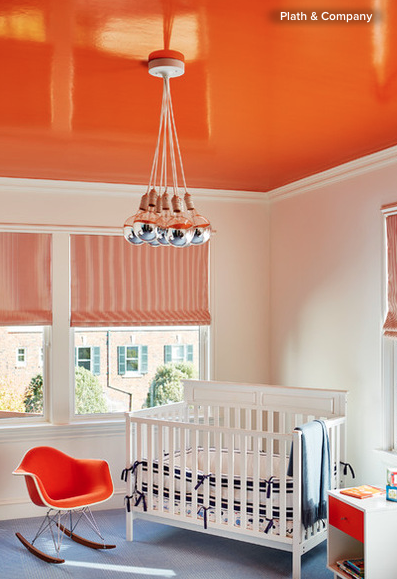 2. Sometimes a glossy neutral takes the place of needing to add a color.
We love the glossy cabinets used in this design, and while there is no "color," the addition of gloss to the neutral gray cabinets gives them just the right amount of unusual that a color isn't needed!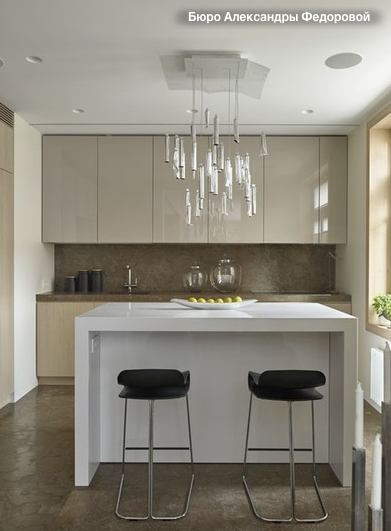 3. Glossy finishes are easy to clean.
Whether it is a paint finish or a glossy tile, this finish is the best and easiest thing to clean!!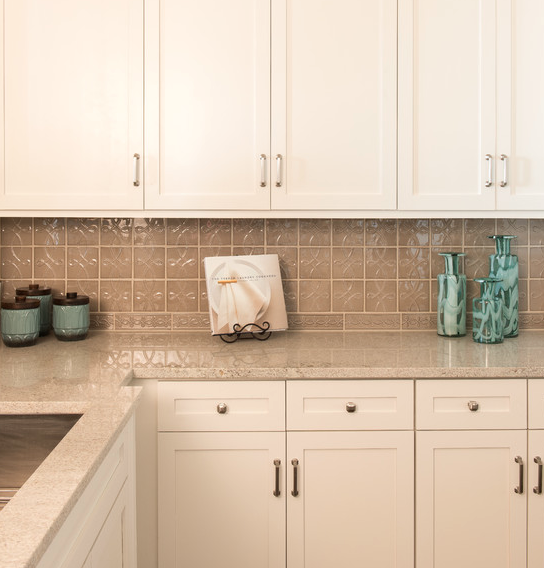 4. It can add glamour to ordinary pieces.
Furniture or art pieces can become dull but with the addition of a little gloss, this cabinet turned into a shine of a piece.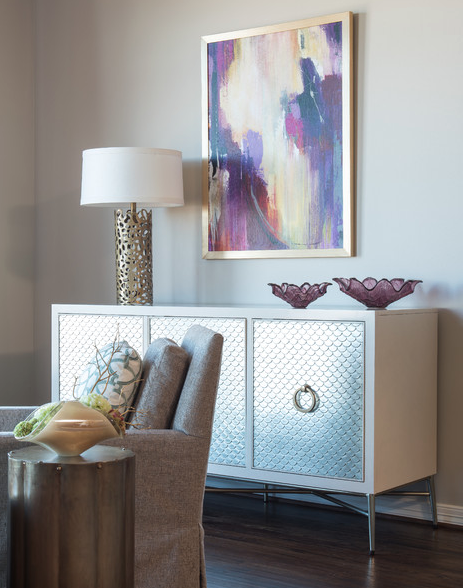 The gloss finish applied to this gorgeous art piece gave it a completely different look that turned this entryway into glam!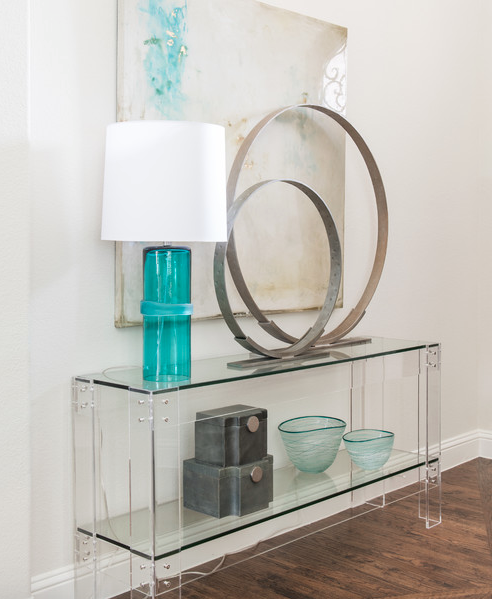 5. It enhances architectural built-ins.
We love the use of matte and gloss finishes together in this design. It accents important areas of features within a build project.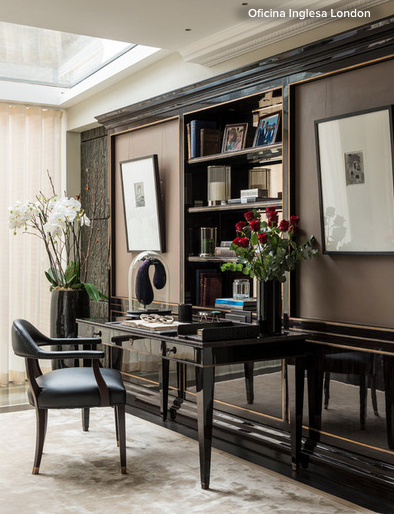 Yes or No? Will you add a little GLOSS to your life?