Life at Traci Connell Interiors is hustling and bustling. We are excited about the future and the expansion of our services to encompass an expanded service for vacation homes!

"Incredible things in the business world are never made by a single person, but by a team." – Steve Jobs

In order to better serve our clients as well as grow our team, we have added to our TCI family and brought another lead designer to the firm!! We are thrilled to introduce you to our new lead designer, Danielle Asher.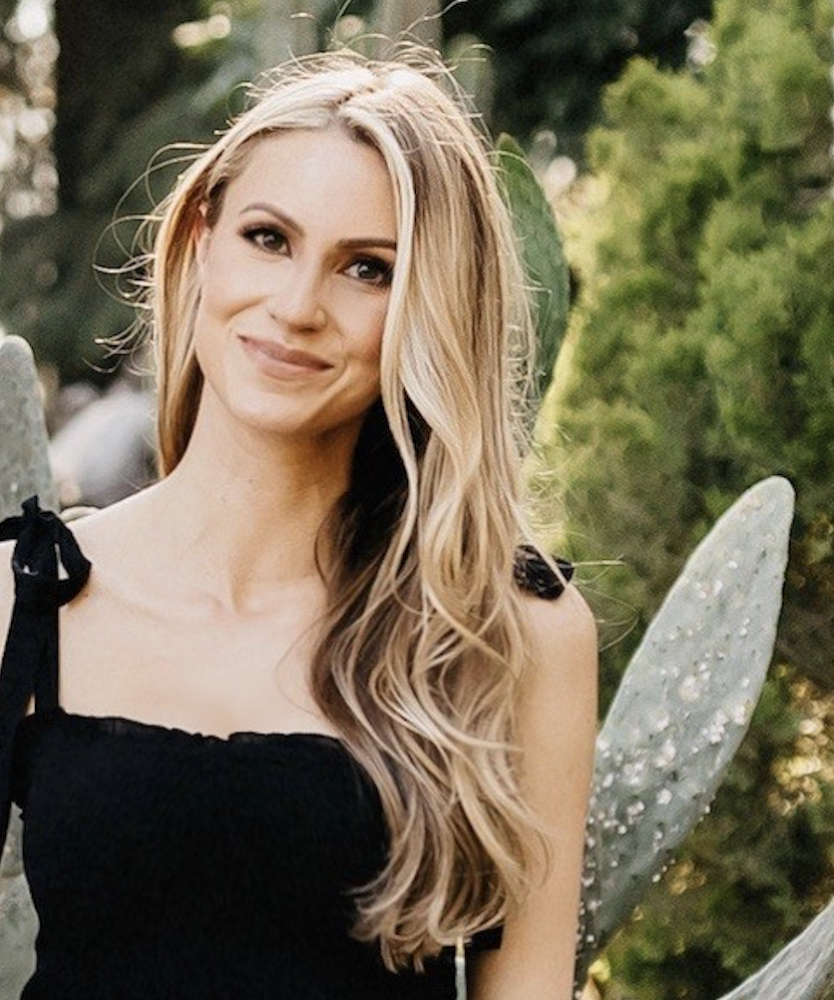 Danielle Asher is an Interior Designer who brings a passion for design and valuable experience in    luxury high-end residential interiors to Traci Connell Interiors. She graduated Magna Cum Laude from the Herberger Institute for Design and the Arts at Arizona State University with a Bachelor of Science in Interior Design.
After spending eight years leading a portfolio of highly customized estates across Los Angeles, Danielle recently relocated to Dallas to be closer to family. With a meticulous eye for the details and strong organizational skills, Danielle looks forward to designing innovative and functional interiors that reflect the uniqueness of each client.
The Grand Finale of Design

The beauty of design is that you truly get to see the process from beginning to end. Whether it's your vacation home, or primary residence, or 4th time you've remodeled the same space … what is your favorite part?

THE ENDING! The Grand Finale.

And TCI has some exciting news (and images!) to share with you of a recent "grand finale" TCI completed.

We've had the privilege of installing several client projects during the last couple of months and today we want to share one with you! We also will share with you the secret to making your house a home … so read closely!
Hidden Treasure Deep in the Heart of Dallas
Waltz into our newest project with

RGD+B Architect Design Build

. We hope you are whisked away with awe and inspired with a new appreciation for design!
Steps away from the booming city of Dallas, TX, sits a tight-knit community in the rolling hills of Kessler Park. Our clients were drawn to this area of North Oak Cliff in 2002 when they fell in love with the city of Dallas but wanted a mix of a small-town vibe all in one.

When they stumbled upon their first home, a 1930 Tudor oozing with charm, they knew they had found "home." Fast forward to modern day, they desired a bigger lot, more space for their social family and less upkeep of the older home. Leaving Kessler Park was never an option as they adore the small town atmosphere, so they began looking for their new home within their current community that is the kind of place where you run into friends and neighbors practically every time you go to the grocery store, go out to eat, grab a coffee, go for a walk along the trail, or even make a trip to the gas station.

Being 2 miles from Dallas, they have struck gold with their backyard oasis separating downtown from their big beautiful tree lot.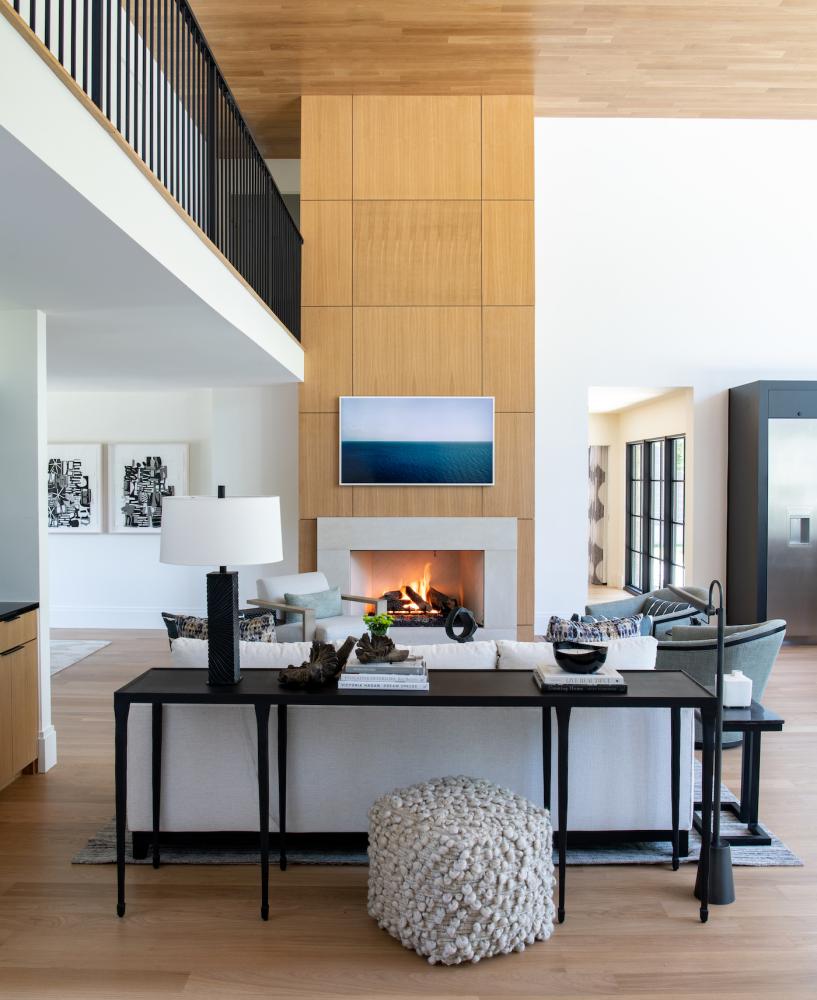 When the clients first laid eyes on this split-level home, it was a mess and not at all what they were looking for. But the designer and architect had a different vision. The clients loved the lot, and the professionals saw the potential of the interior.

The exterior was charming with a twist and they worked hard to maintain the beauty, but completely redid the interior. The clients now have the perks of a new home with the charm of a 1940's original and can even see downtown Dallas from several windows of the home.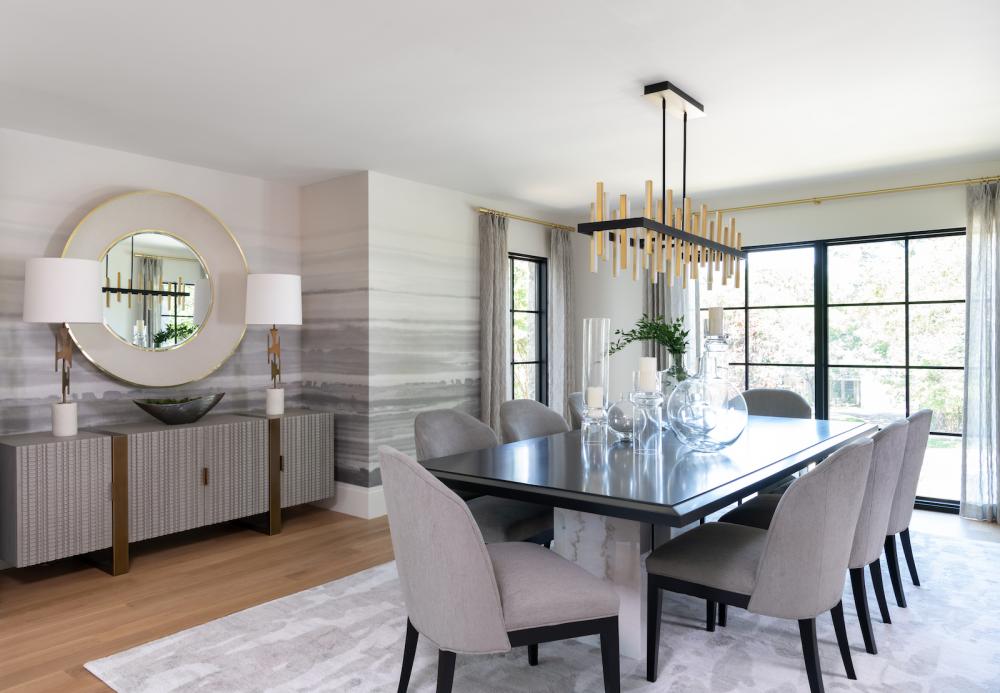 The second you arrive inside this gorgeous home; you are greeted with two-story floor to ceiling windows that grace the backside of the home. The client's previous home had many small, compartmental rooms and they wanted to blow that aesthetic out of the water. Talk about raising the roof… the architect felt like they could fix the lowness of the existing ceilings and really wanted to have a wow factor in the house, so they took out unused space from the 2nd floor and traded unused space for a wow factor of exponential value!
The clients have many collectables that write the story of their family and the designer wove them throughout the home like a beautiful quilt, intertwining their lineage and past around every corner. The husband's grandfather's camera collection was one of the meaningful moments as he loved to take photos and had an incredible vintage collection of cameras that are now displayed in a modern built-in wall unit in their hallway that is quite picture perfect.
The "kid zone" is the client's second favorite space in the home as the sofa is the most comfortable landing spot and fits the entire family of four to snuggle up for a movie! Within the built-in unit are keepsakes from their childhood: a Mickey Mouse phone, books from both of their childhoods and a gumball machine with marbles that were her dad's when he was a little boy. She remembers playing with the marbles when she was a kid and having them displayed brings warm memories in a brand-new space.
The open floorplan of the dining, living and kitchen was created out of the desire of the homeowner to create the opposite of what their previous home was. Their favorite room in their new home is the combination of these three spaces and they drool over how the spaces all open into the lush greenery that is outside the 2-story window wall of the kitchen!
A team effort and collaborative approach was used to create this beautiful home. We will be enjoying these images for years to come, and we know our clients will be creating memories, and lasting experiences!
The SECRET to Making a House a Home

1. Make it Functional : Think durable. What can you do around your house to make it more livable? Repaint the walls for a fresh coat with scrubbable paint? Or organize your spices and create a system that works for you?

2. Incorporate Your Life into the Design : Just like our awesome clients, bring memorable items from your past and life into your home. Things that hold importance that can be a conversation starter, or just a smile on a hard day.

3. Create a Lived In Look : If you don't look like you actually live in your home, you won't want to spend time in it. You can keep things organized, but you don't have to necessarily put everything away in storage. Showcase your hobbies, display fresh florals … make it fun!

4. Dress Up Empty Walls :  Don't go overboard here. Limit your "dress up" to important pieces on important walls. And sometimes less IS more. But creating a vignette on a large wall that has sat empty for years can totally bring in some warmth.

5. Light a Candle : So many favorites over here at TCI. This is a must and it's the EASIEST one! Click the links below to be let in on the biggest secret to making a house a home!

As the holiday's are quickly approaching, take a second to look around your house and TRULY make it a home. TCI is trained, prepared and ready to help you accomplish all your design dreams. We are currently filling our last few projects slots of the year so be sure to answer that inner-urge and
give us a call today
!