How do you add natural elements into your design?
Our favorite way is to incorporate organic materials with unexpected pieces. This concept can form the entire design of the space!
For example, we just completed a project where the color scheme was a fun "paprika" color mixed with neutrals. When we brought elements such as green moss balls, mushroom plants, and branches into the mix, it completely transformed the space!!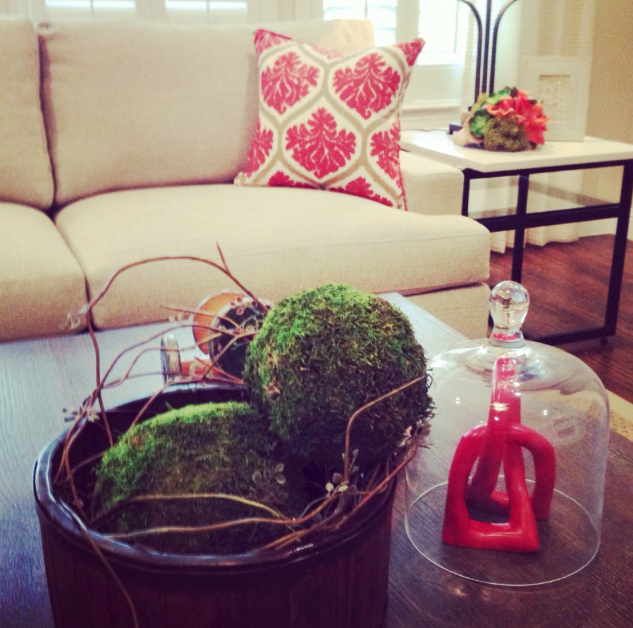 Here are four ways to incorporate a natural look into YOUR space:
1. Use materials such as bark, mushroom, or moss throughout the vignettes.
Fill a bowl with succulents, or a vase with feathers.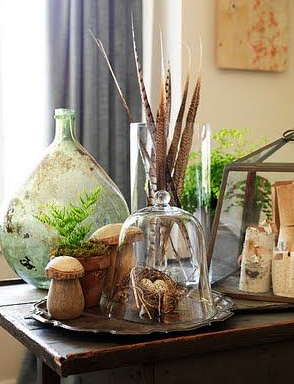 2. Odd numbers and straight lines. Sometimes all you need is a simple display of 3 of the same thing. We like to use glass vases and put a single moss pom pom ball coming from each one.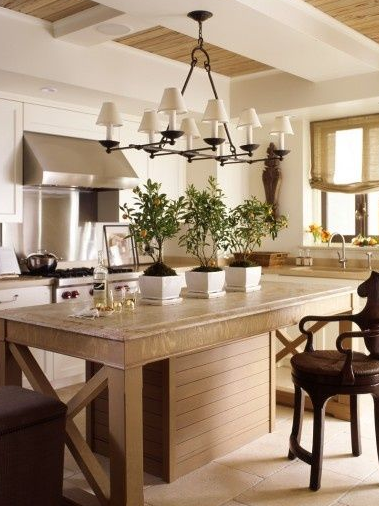 3. Simplistic is the best. Don't try to over-do. A simple plate with artichokes or a glass vase with the right green sprig will do the trick!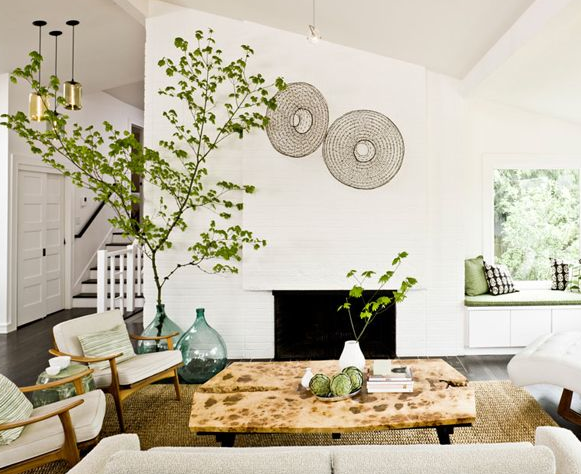 4. Make a terrarium! These are great. Using a glass bowl or lantern, and filling it with cactus, rocks, moss rocks, or succulents makes for a great display.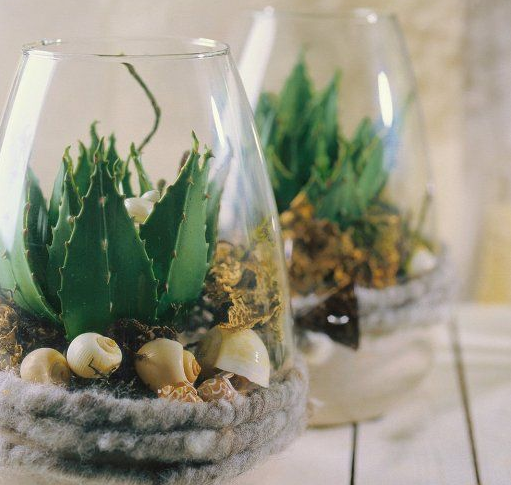 Give it a try ;)!