Mid-Century modern design is a fresh aesthetic that chooses to propel America into a new modern era. From the mid 40's- to the 1970's, this style popped back up about a decade ago and is ready to transform design as we know it.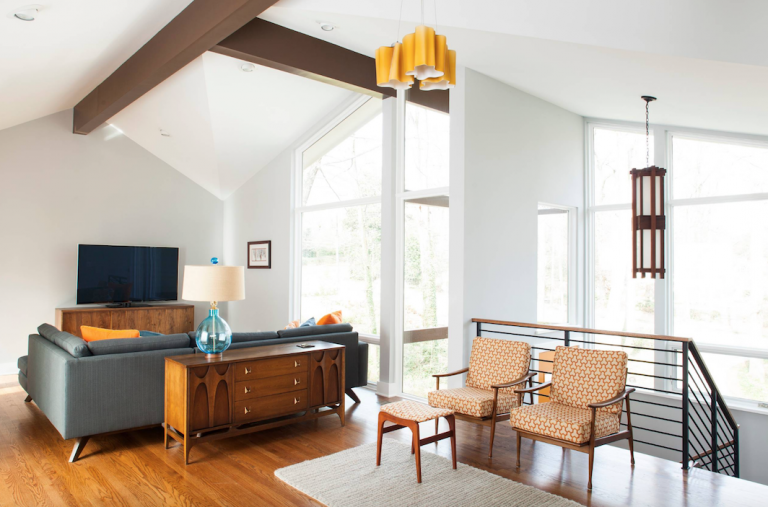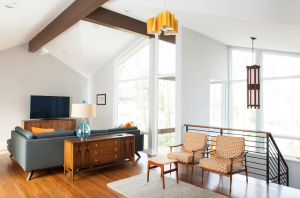 source
From simple forms to natural flows and creating flows between the indoors and the outdoors, creating functional comfort and chic style. Which is why we are obsessed. Our goal at Traci Connell Interiors, is to create a luxurious home that is both functional and comfortable. We love incorporating new and old styles into our own unique style. Here are a few style secrets to creating a mid-century modern home. (source)
Indoor – Outdoor Flow :
Wide windows, sliding patio doors — The idea was to create a connection with the outside world. Leave windows bare or use wallpaper with a natural motif to bring in some of this feel.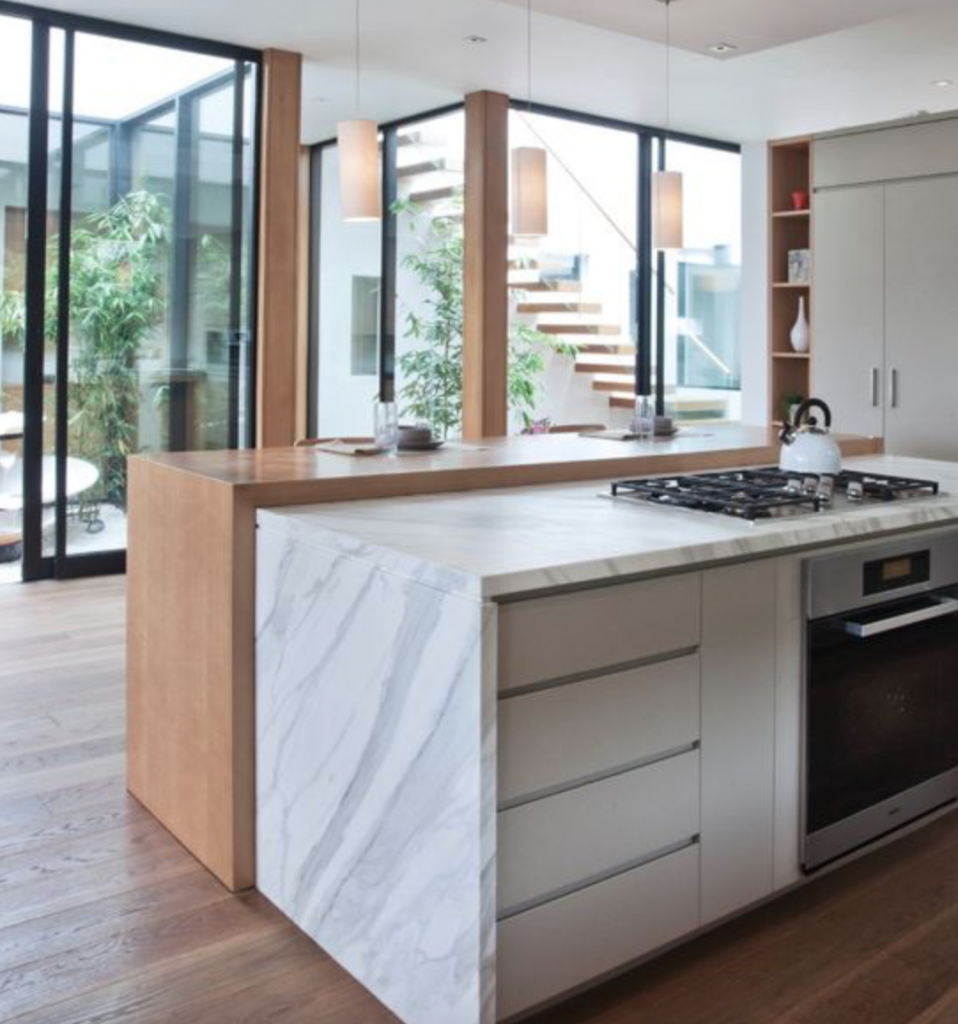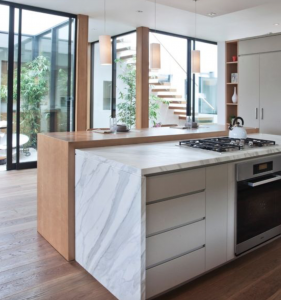 source
Iconic Furnishings :
This style is marked by designers such as Charles Eames and much more. If you can get your hands on a piece or knock off similar … you'll be setting the stage quickly for the right track.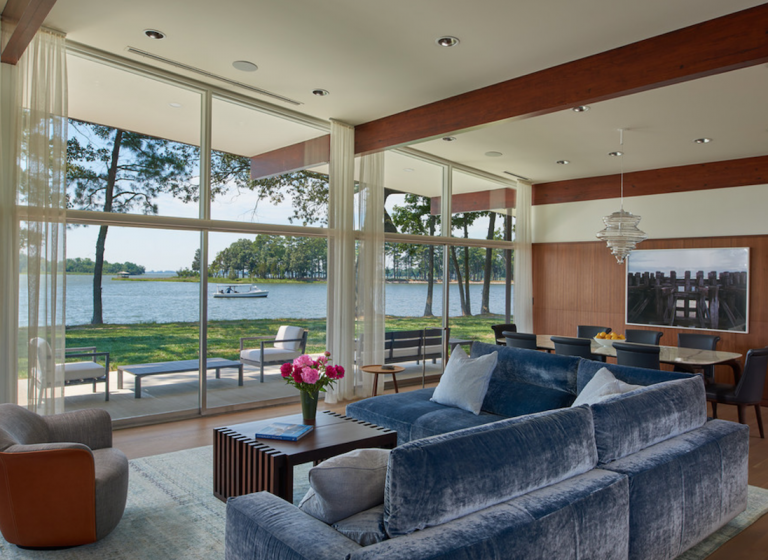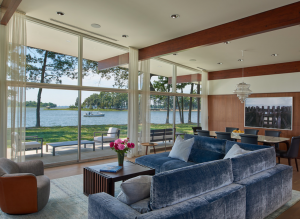 source
Simple lines and Pure Forms :
No excess detailing or fluff. Strip everything to their essential forms and embrace the beauty of the natural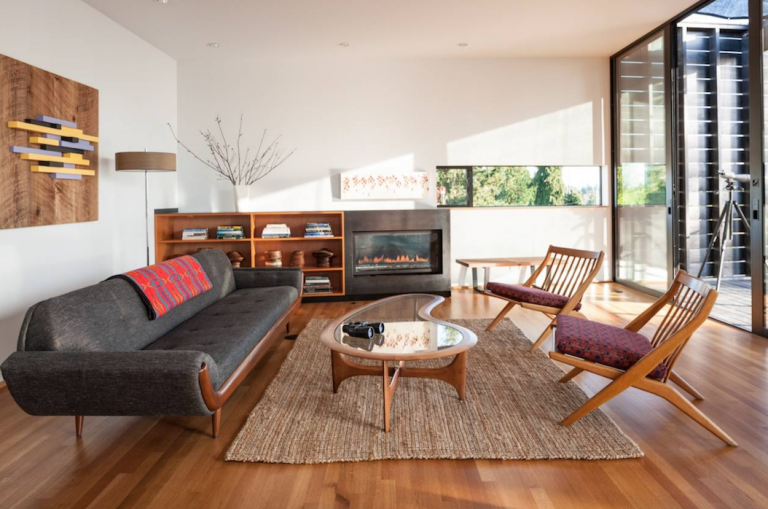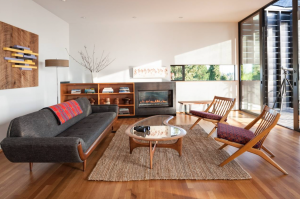 source
Graphic Patterns :
From heavy textural fabrics to bold geometrics and whimsical patterns, these all mark Mid-century to the T.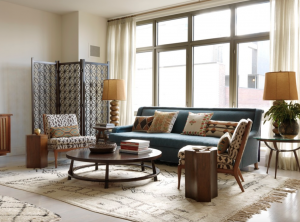 source
Statement Lighting :
Sputnik chandeliers, bubble lights and arc floor lamps — you've seen them and now you love them. Get you one!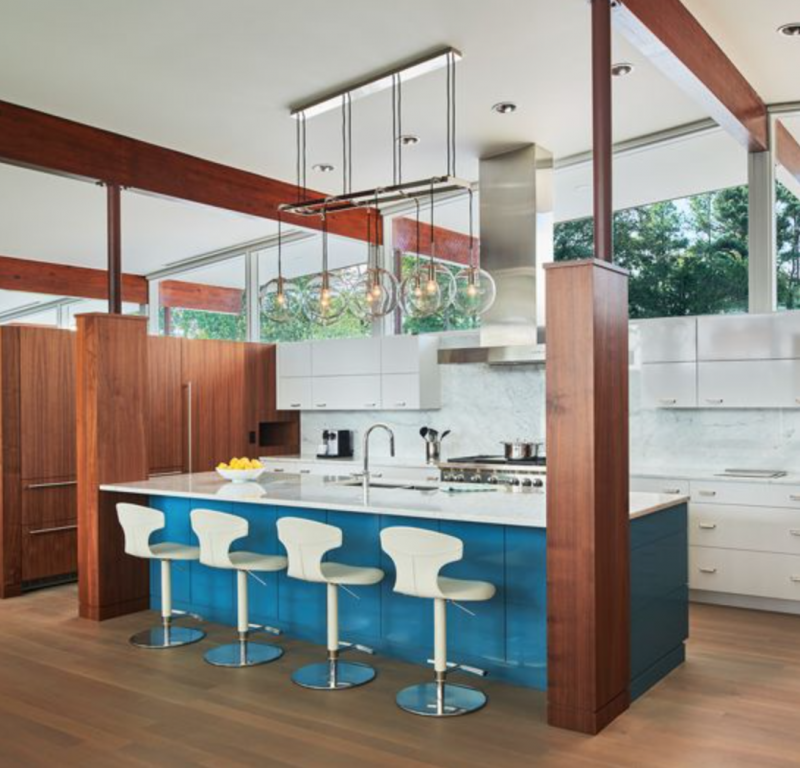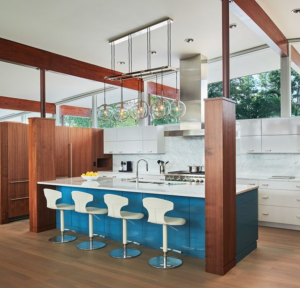 source