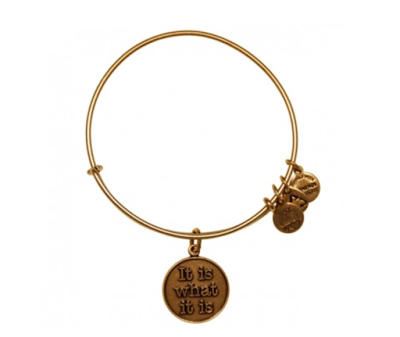 If you know me well, you have heard me say repeatedly "It is what it is…". I don't say it because I'm looking at the glass half empty, but strictly the opposite… I'm looking at it half full.
A dear friend gave me this
bracelet
a while ago and
I wear it frequently
. It gives me strength as I reflect on the unexpected journey I have embraced over the last few years, but what I love the most about it is included in the last line of the description above-
"It is what it is and what you make it to be."
My hope is that I will have the chance to mentor other female entrepreneurs who have been handed a few
"twists and turns"
of their own and feel stuck. I did it, so why can't they? So thank you to all of you who voted for us the get to the next phase of the
Chase
Small Business Grant process…
it takes me one step further toward my goal!
Before I sign off, I'll share what I found Thursday as I was shopping for a client. This little nugget was sitting at the check out stand. Was it meant for me? I certainly think so:).
Design + Business = Passion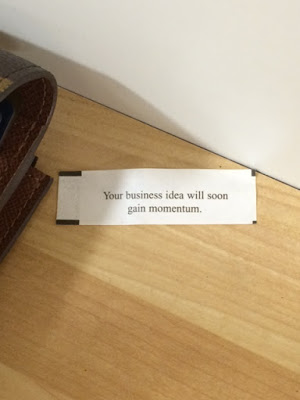 It may take a little while for me to figure out the "hows" but it is time for me to give back…