Welcome to the first "official" week of summer!
Even though it has felt like summer for a while here, we can say it has officially begun 😉
In honor of the summer season, what better way to kick it off, than to show off the latest outdoor design trends?
The
Decoista Architecture and Interior Design
website has highlighted many hot trends for
Summer 2014
, and we want to share a few with you, along with how we are integrating these trends!
Casual Decor with Pops of Color
Begin with hues of blue and white and add in pops of yellow or orange. Then create comfortable furniture such as a hammock or a few nice chaise lounges. We like to add a throw pillow here or there in an accent color,
or a cute little colored table to the mix for a pop.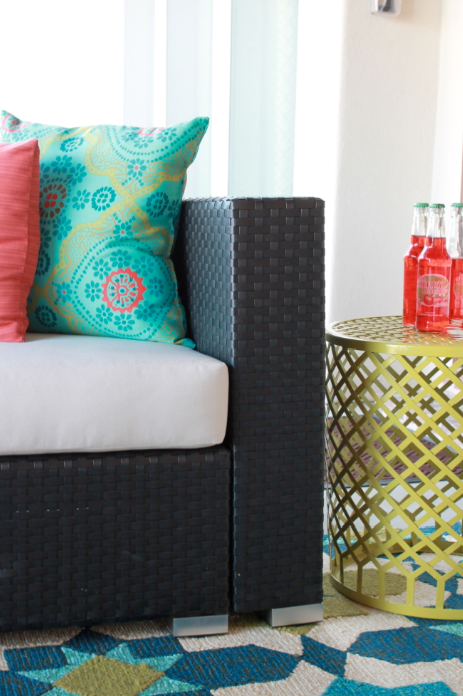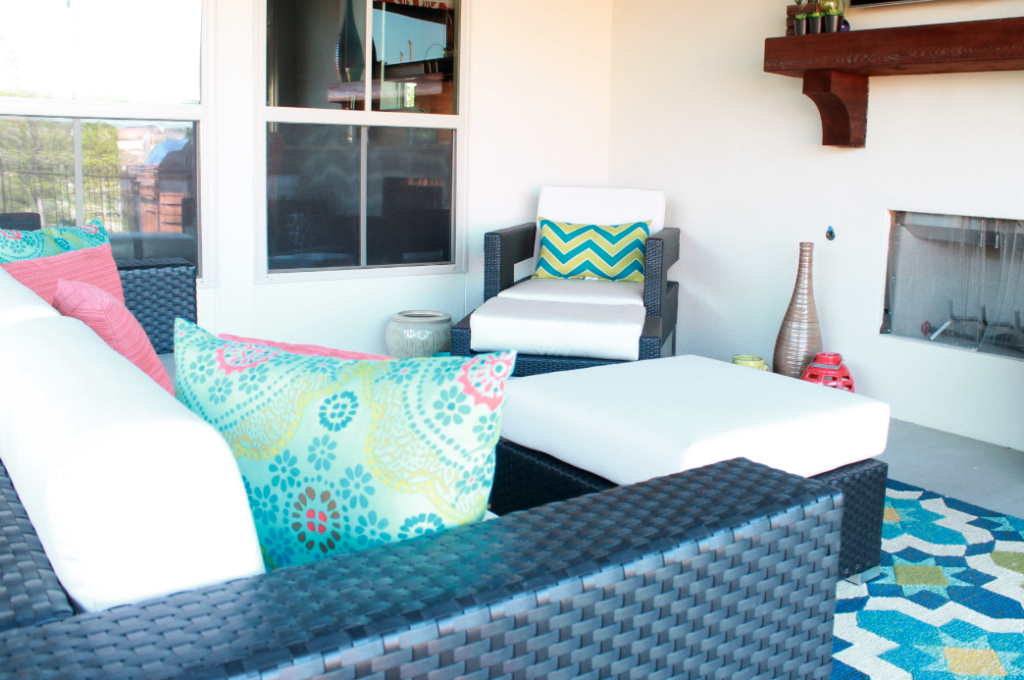 Traci Connell Interiors Frisco Project
Cool off with flowing water
Water always relaxes. Whether you are on the beach listening to the waves crashing…or in your backyard pretending you are on the beach 😉
Incorporate a water feature into your design.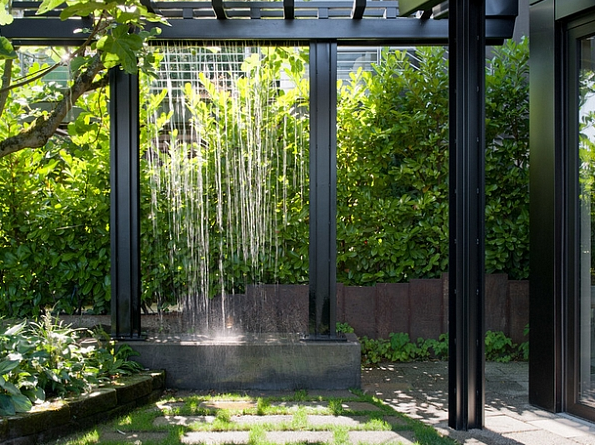 by Castanes Architects
Indoors venture outdoors.
Make the patio and extension of the living area.
We just completed this stunning home in fairview with sliding glass doors that lead off the living area into an open patio with outdoor kitchen and pizza oven!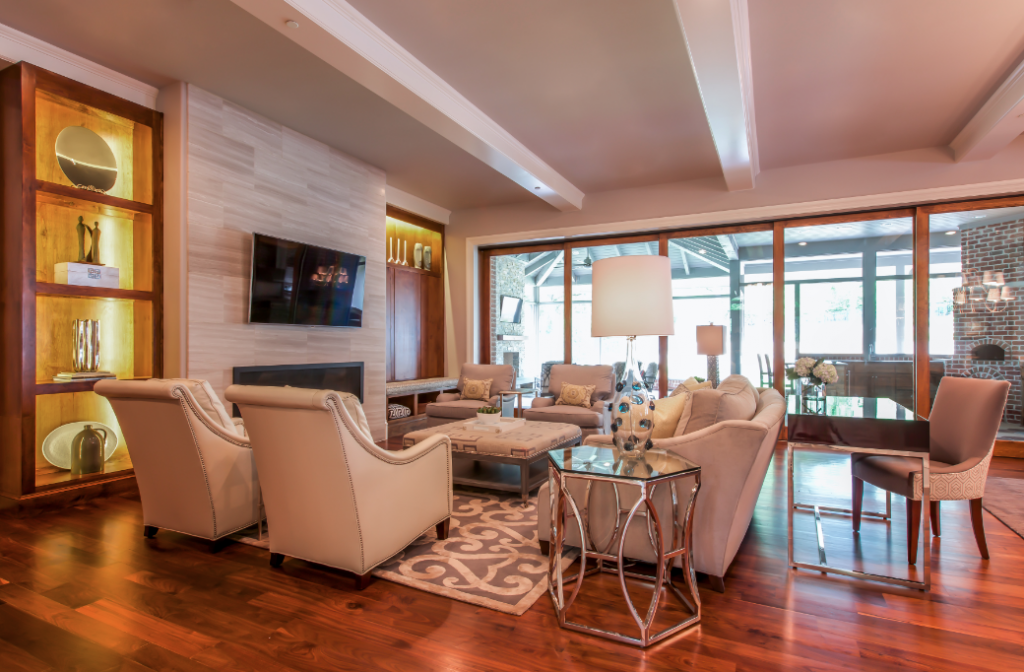 Traci Connell Interiors Fairview Project
Add unique lighting in new places
This requires you to think outside the box. Whether you are dangling lights from your cabana or patio…. or adding under-lights to your chaise lounges…who doesn't oooo and ahhh over some good lighting?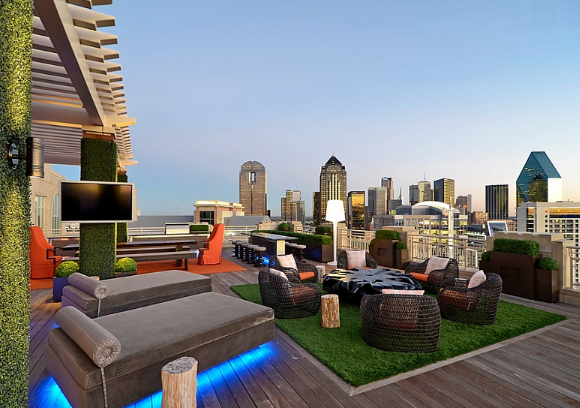 by Harold Leidner Landscape Architects